Rainforest Shoot Hunter Valley
So happy with how this session turned out!! Amazing team of local people coming together to create some beautiful portraits of a beautiful woman in her element.
We travelled to a property where our Model Meg grew up, near Jerry's Plains. The property is quite remote, so quite an adventure getting there and exploring the area. After hair and make-up prep on site Meg took us out hiking to find the spots she had imagined would work for the photos. The cave we first explored was just amazing (and a little dangerous). We walked along the top the bushland then dropped down a few steep steps to pop into the side of the cave quite on a steep slope. Meg's brown dress from Preah Ko Maitland really suited the warm tones in the cave. Such a unique spot to photograph in!
After that we 4WD down to another location on the other (greener) side of the property where the wind and rain descended upon us. It was freezing, and as we hiked down into the rainforest it just got colder! Meg was such a trooper in the free flowing Tree of Life dress, while we where rugged up in all our layers. The mossy rocks and creek beds were a perfect backdrop and the lush headpieces suited so well. We did a few quick shots with Meg's little boy, but it was so cold we couldn't bare to see him shiver for too long.
We finished off hiking back at the top of the hill where the sun came out to warm our bones!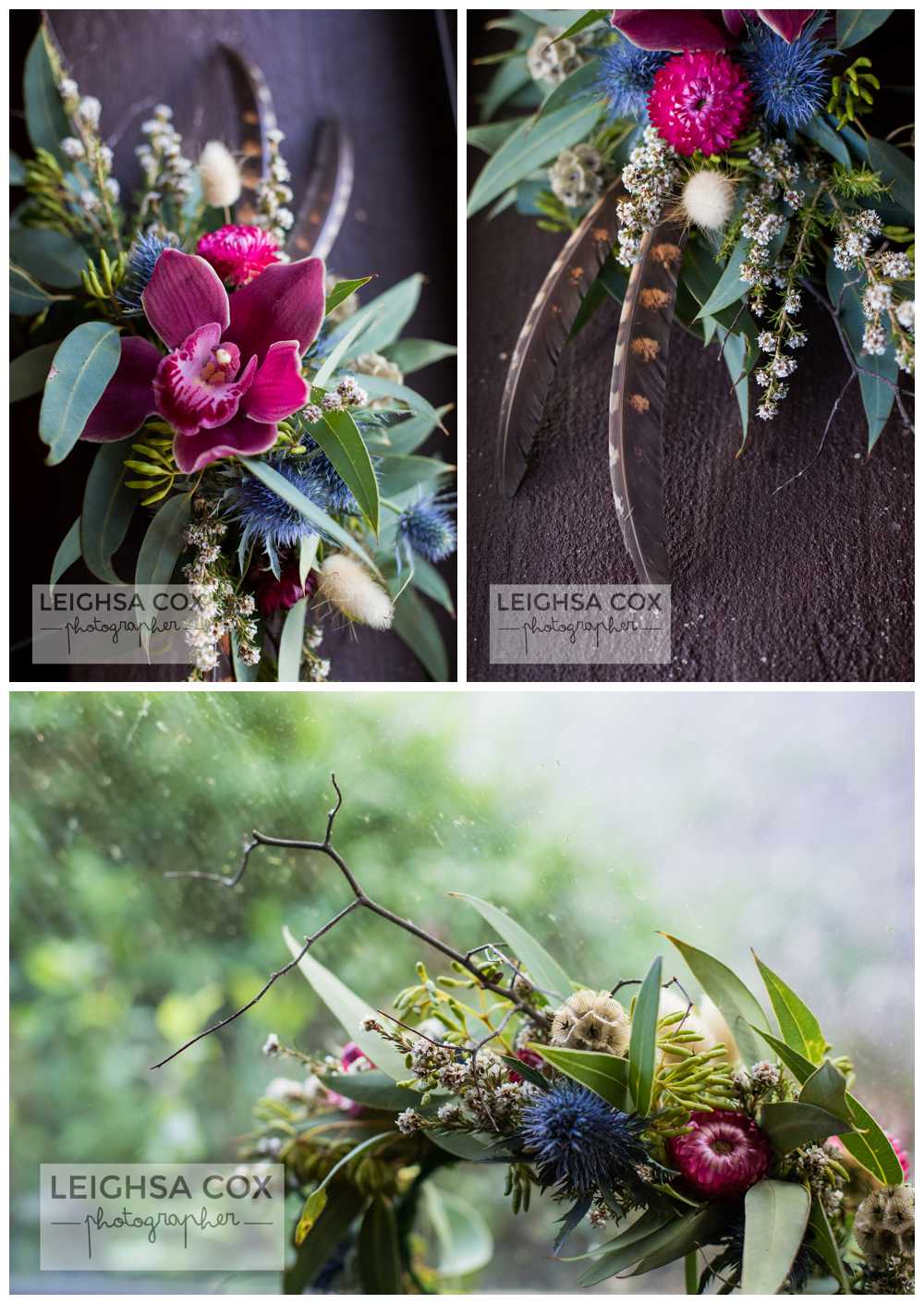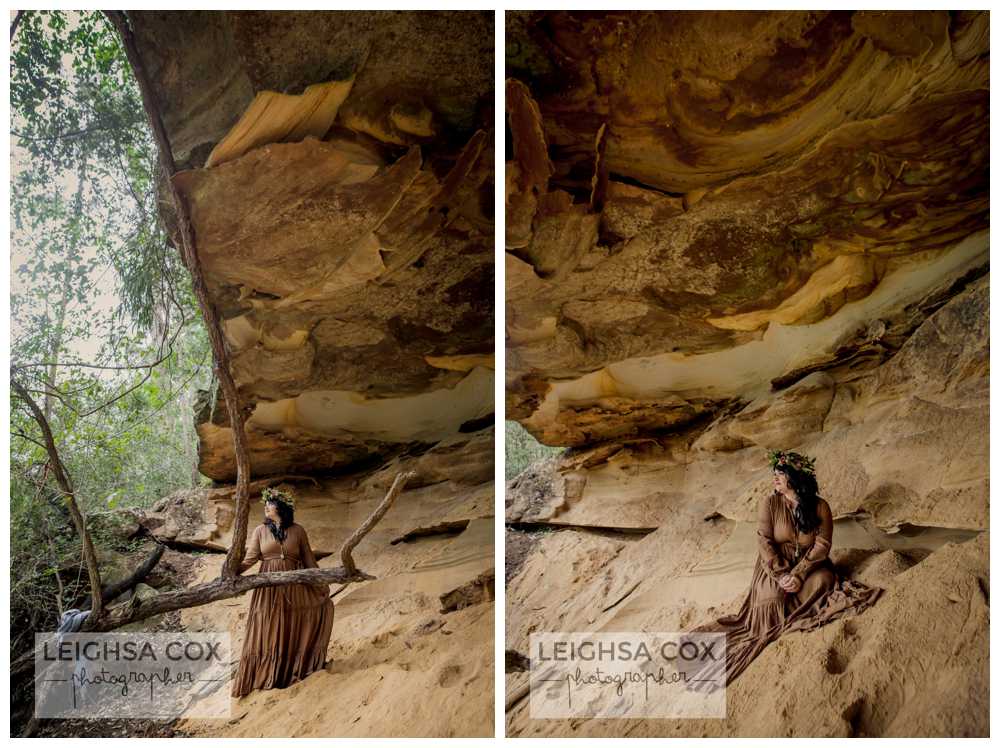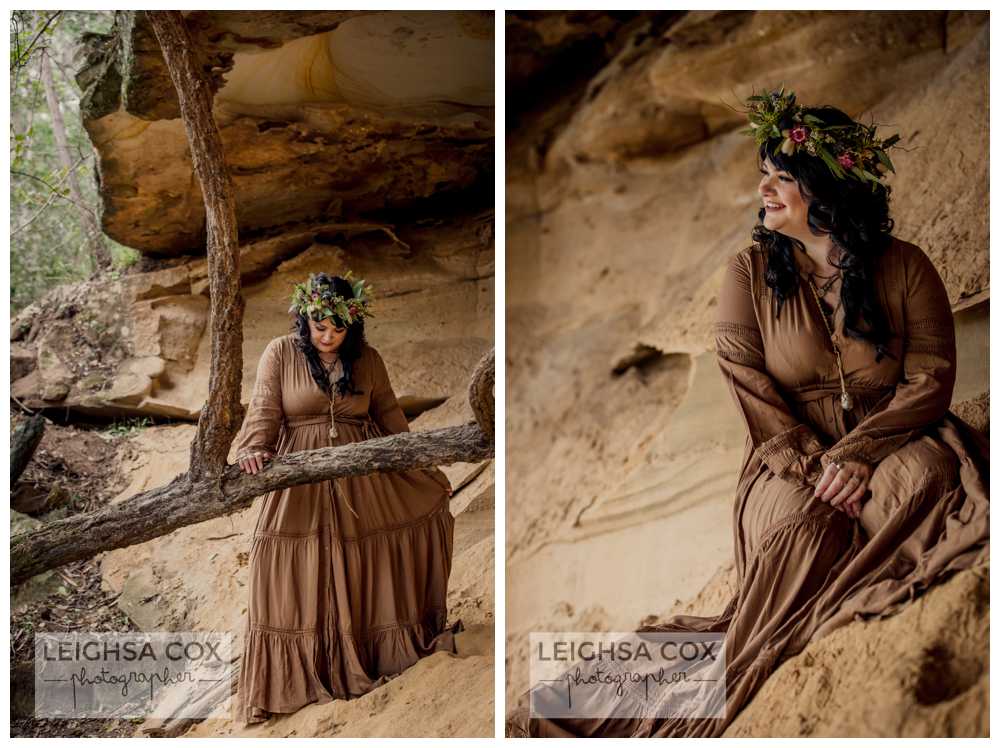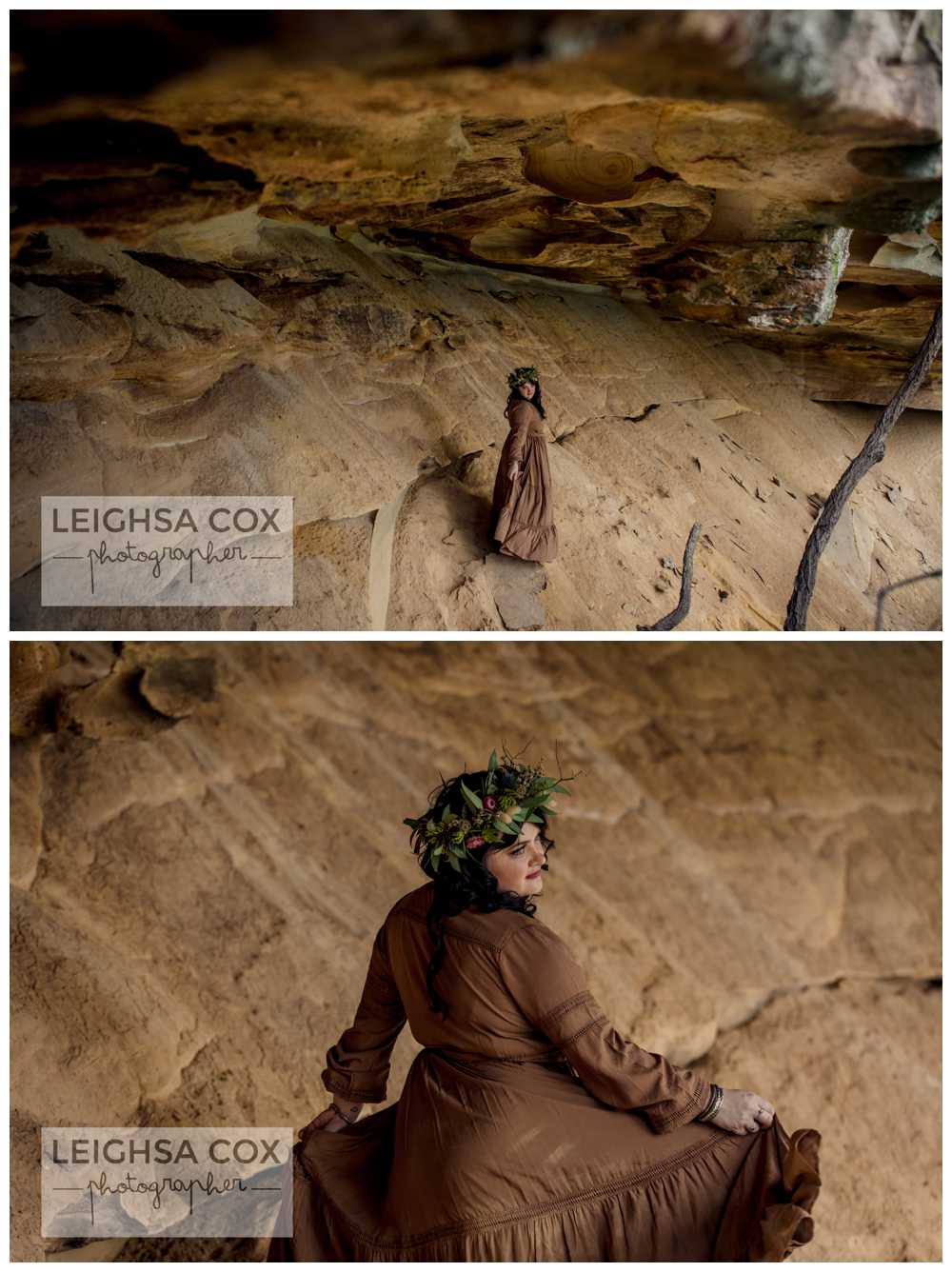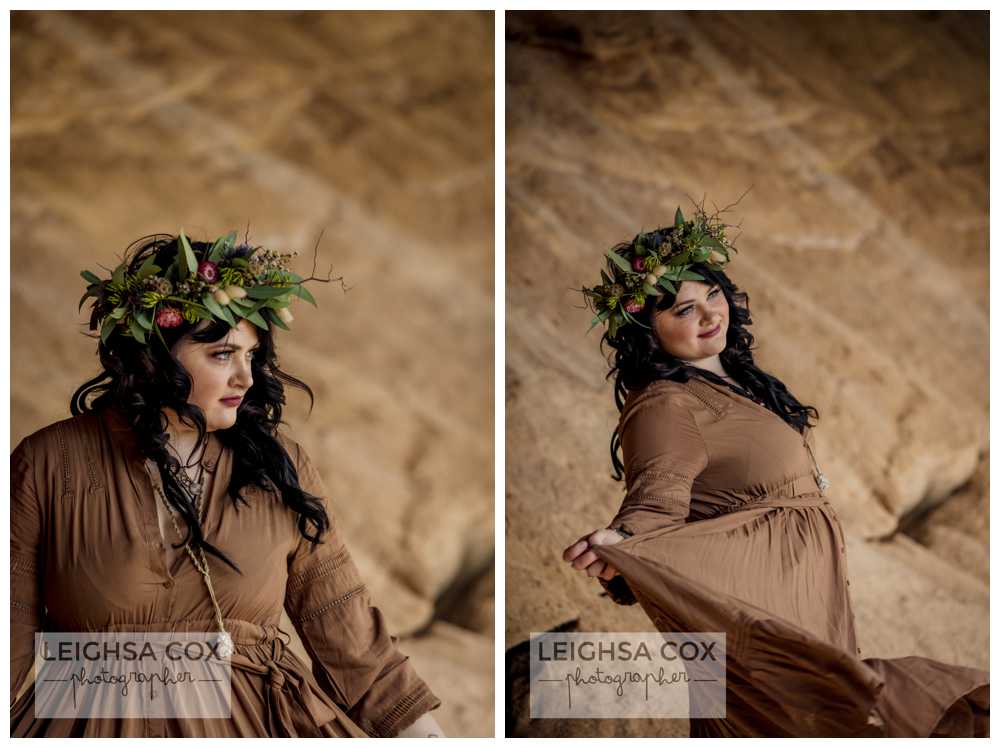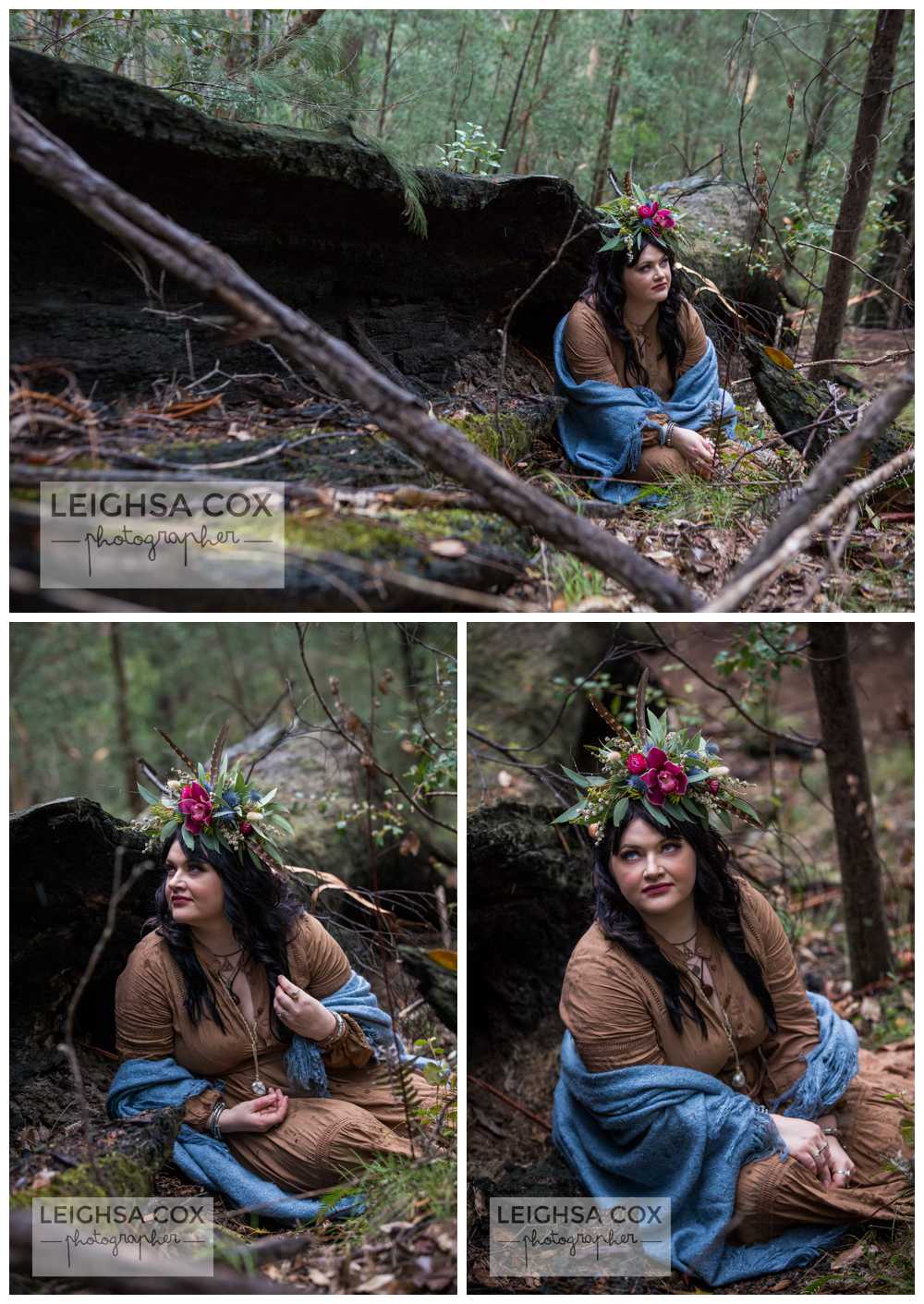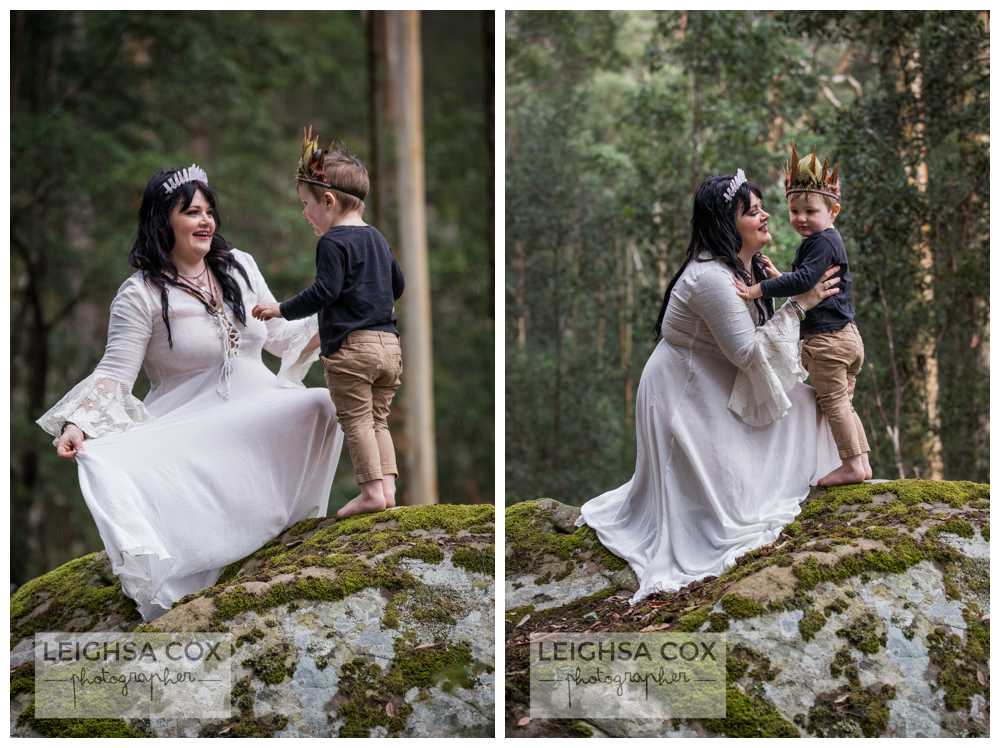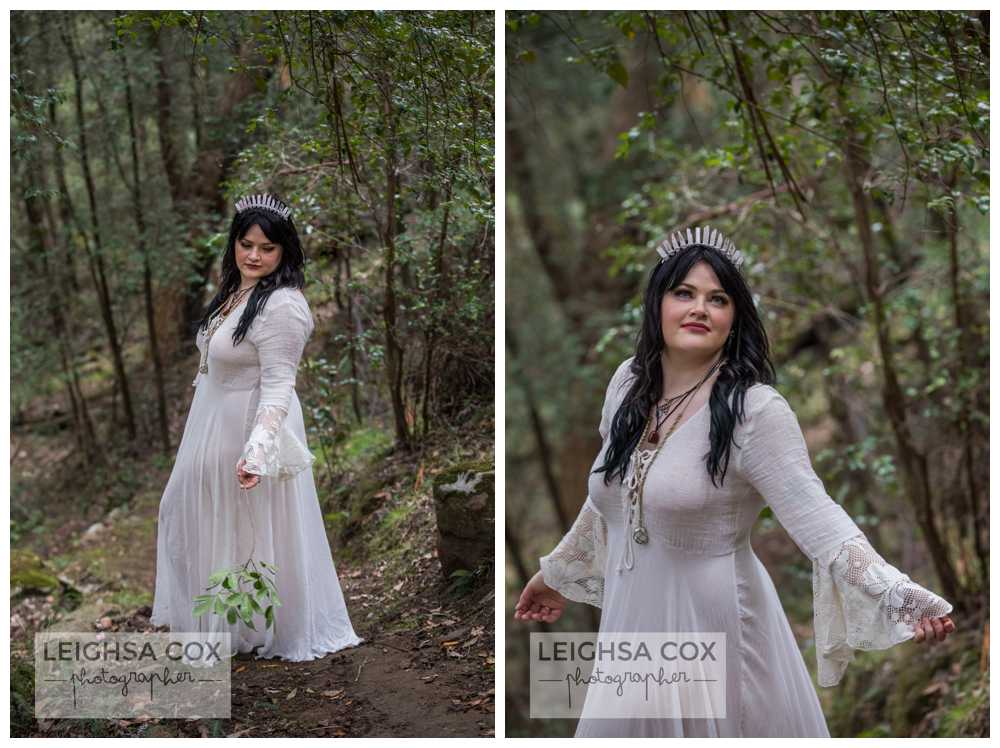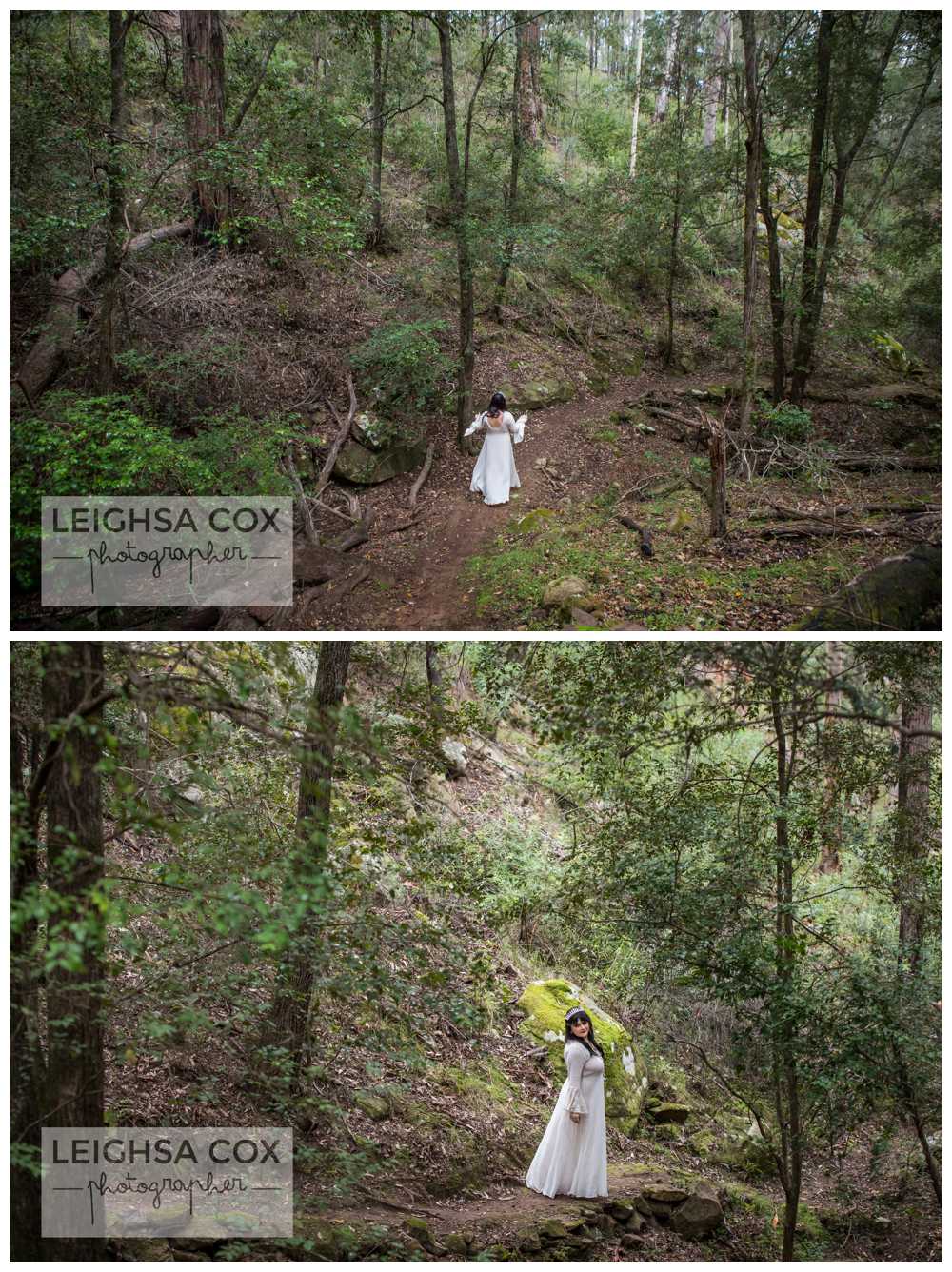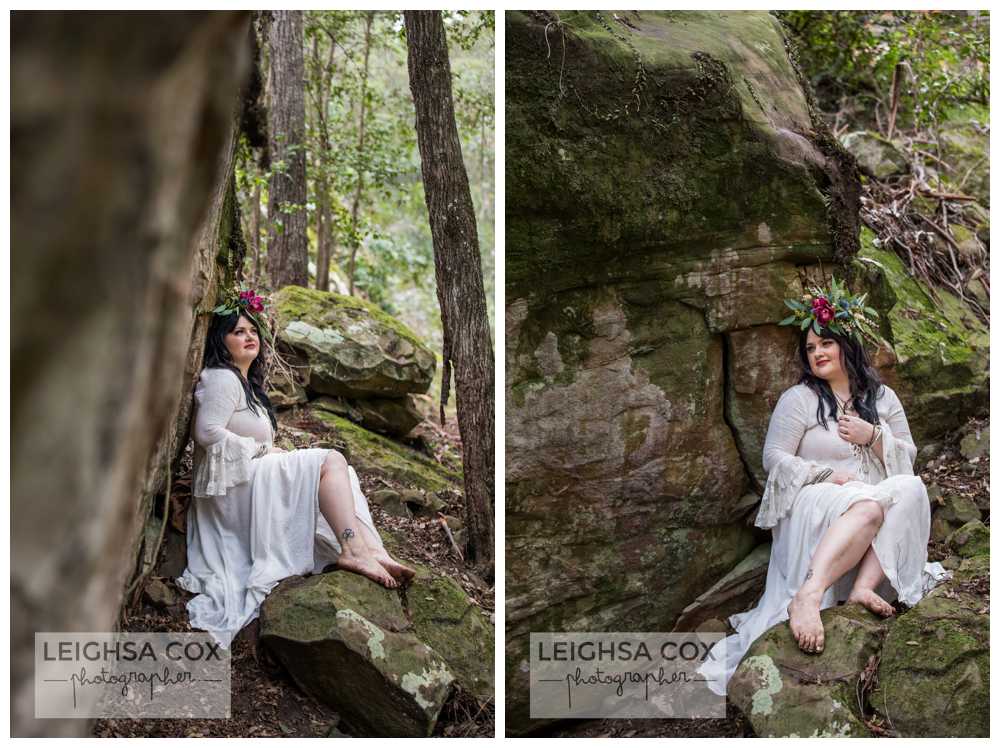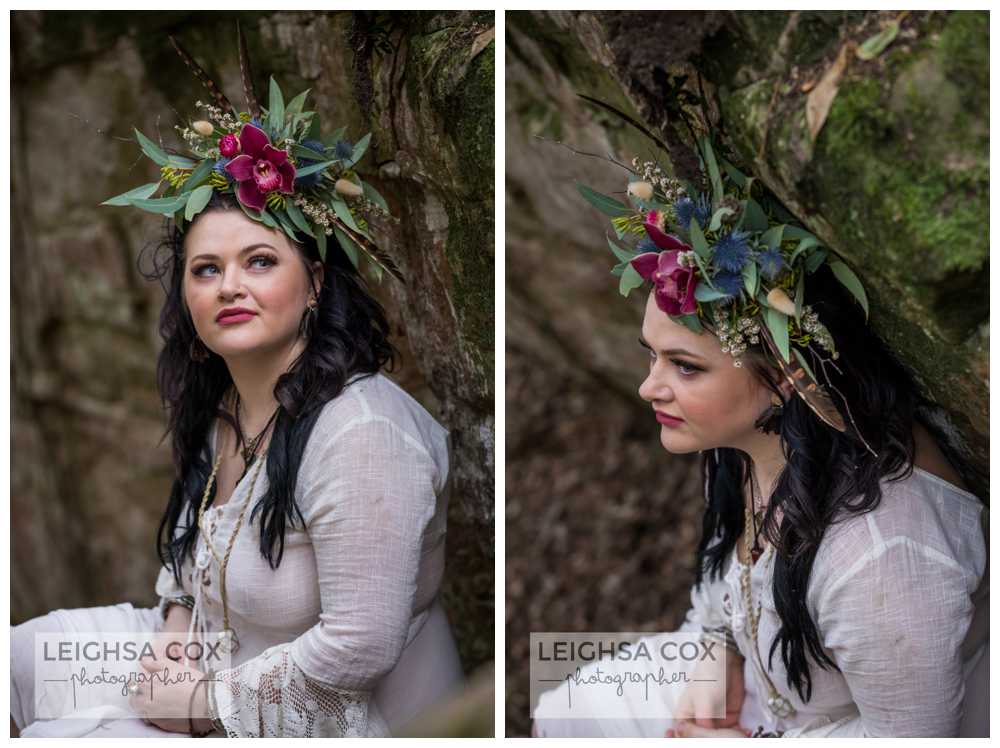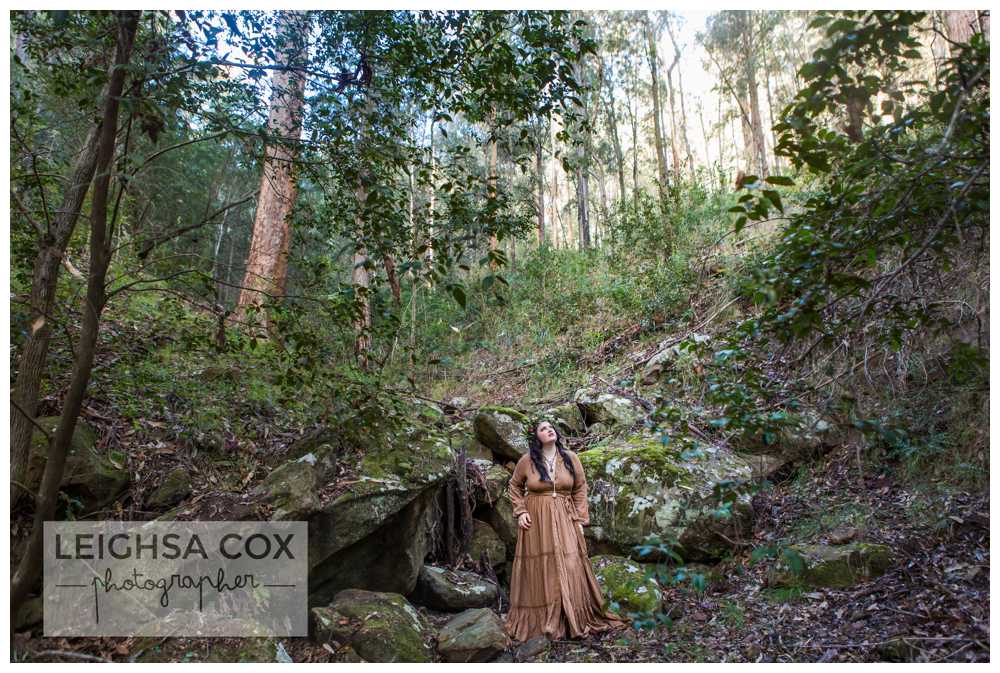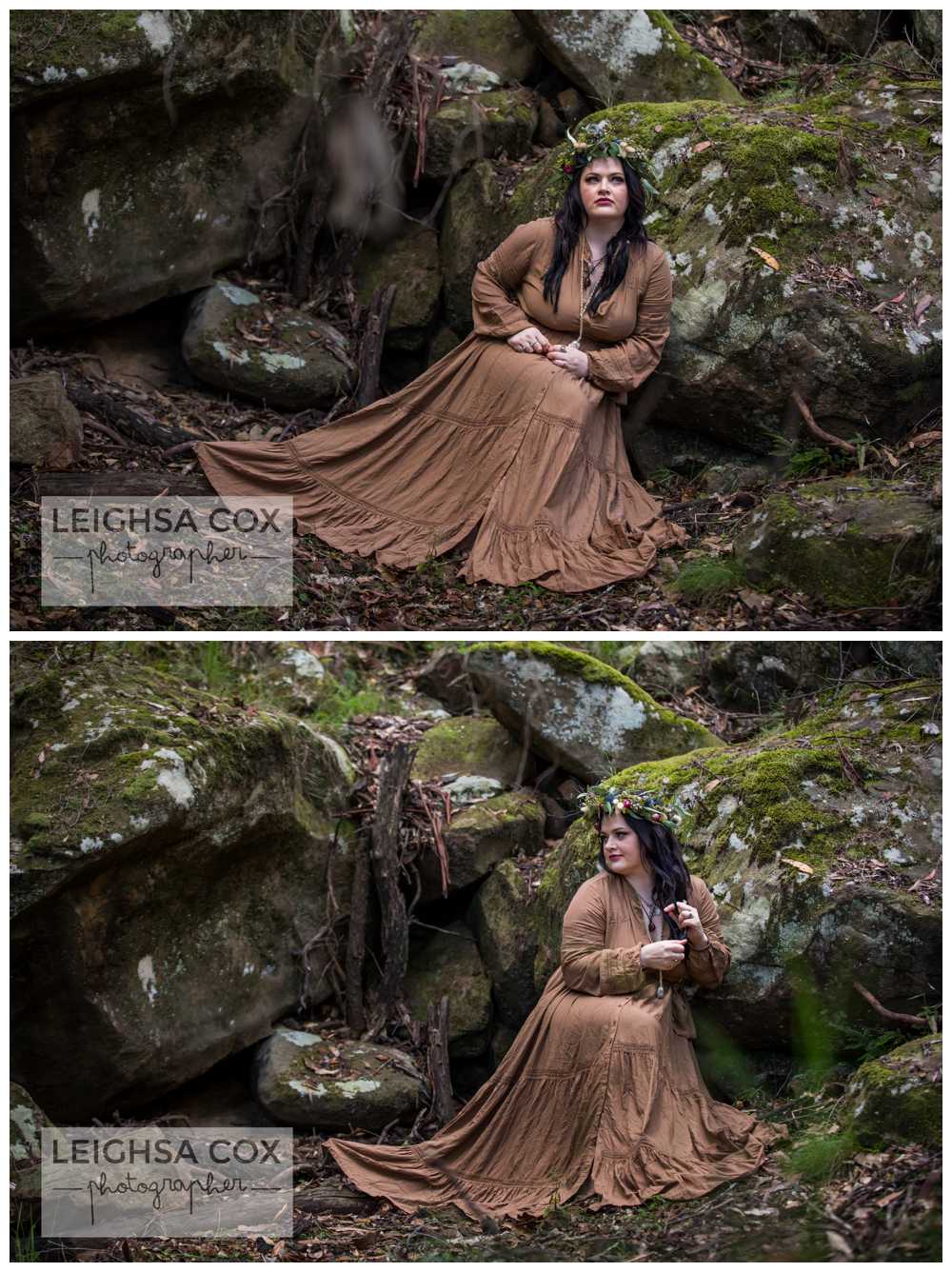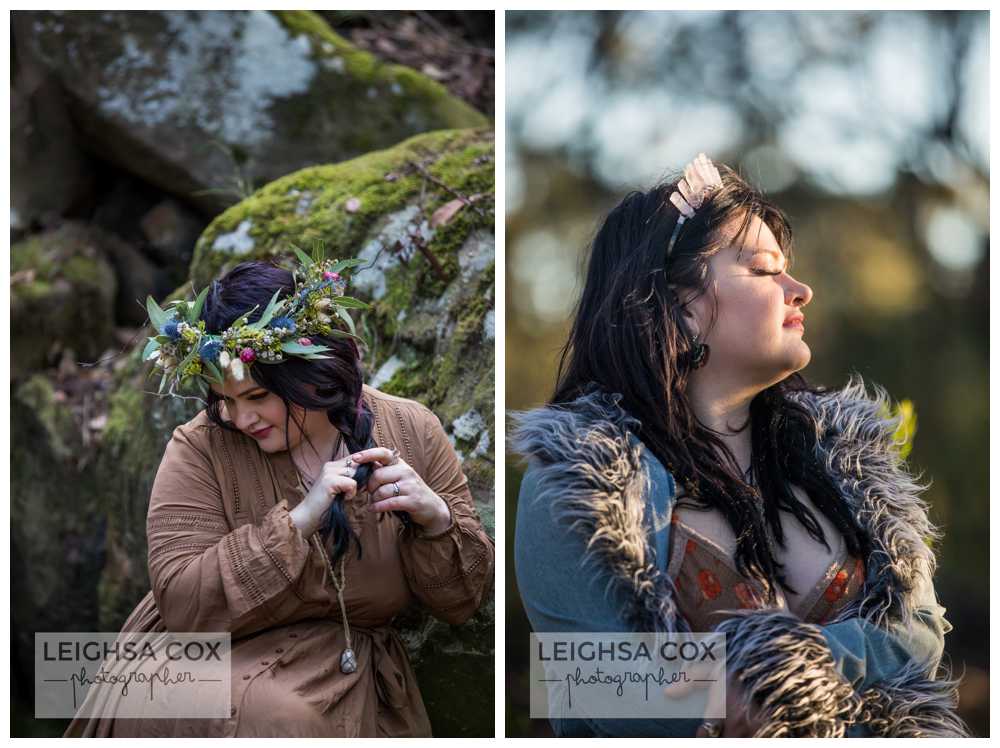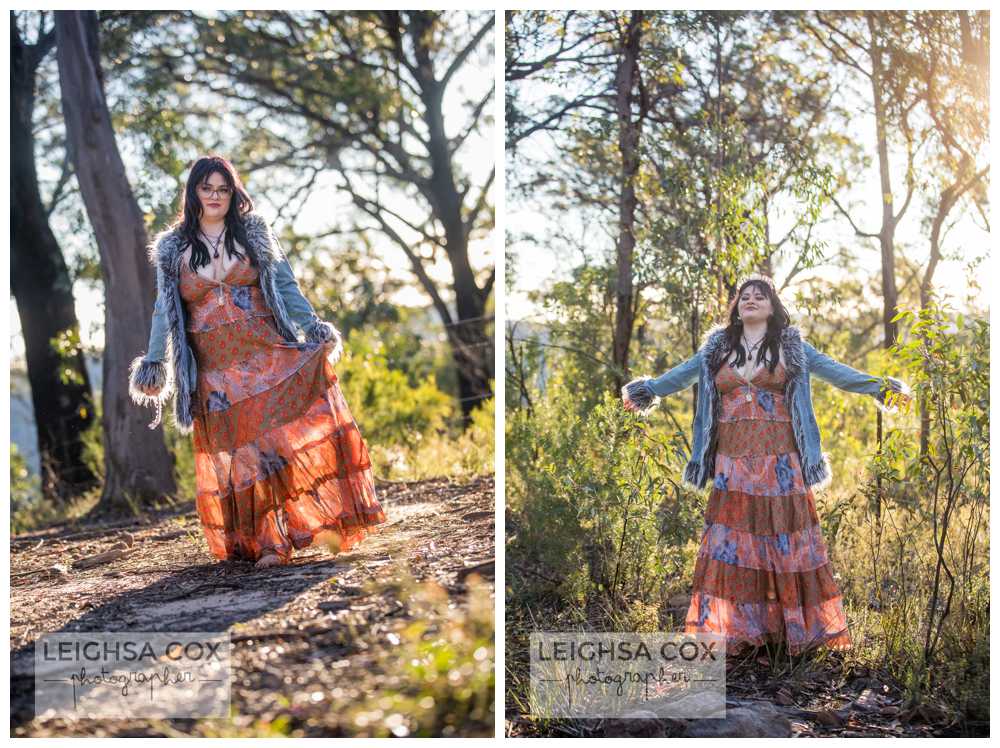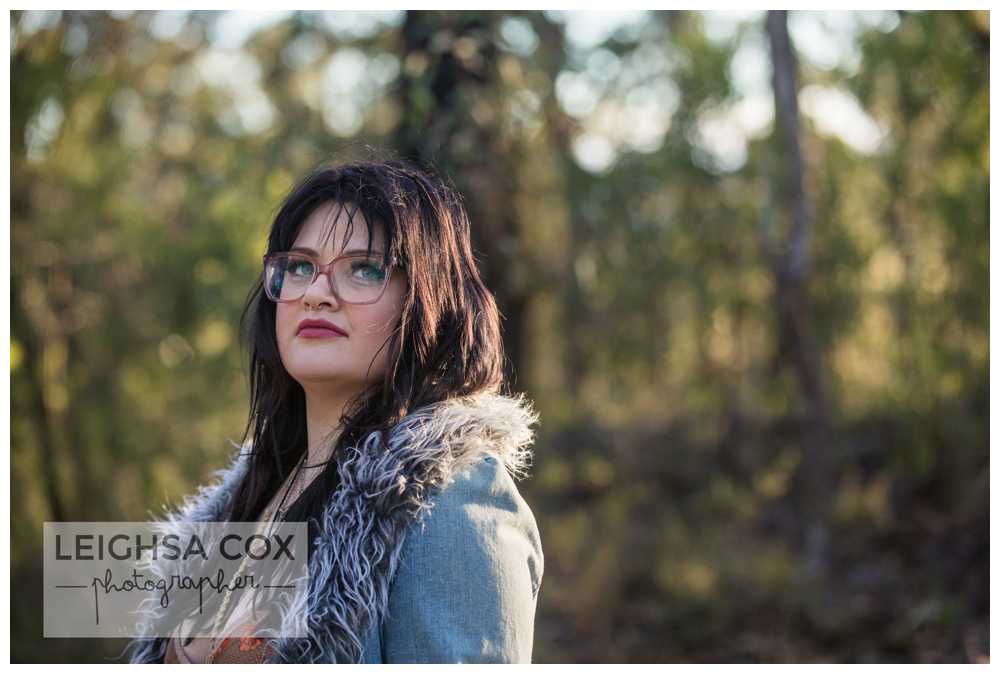 Our crew- Sarah on Make-up , Meg- Model, Colleen – Driver and babysitter, And ME 😀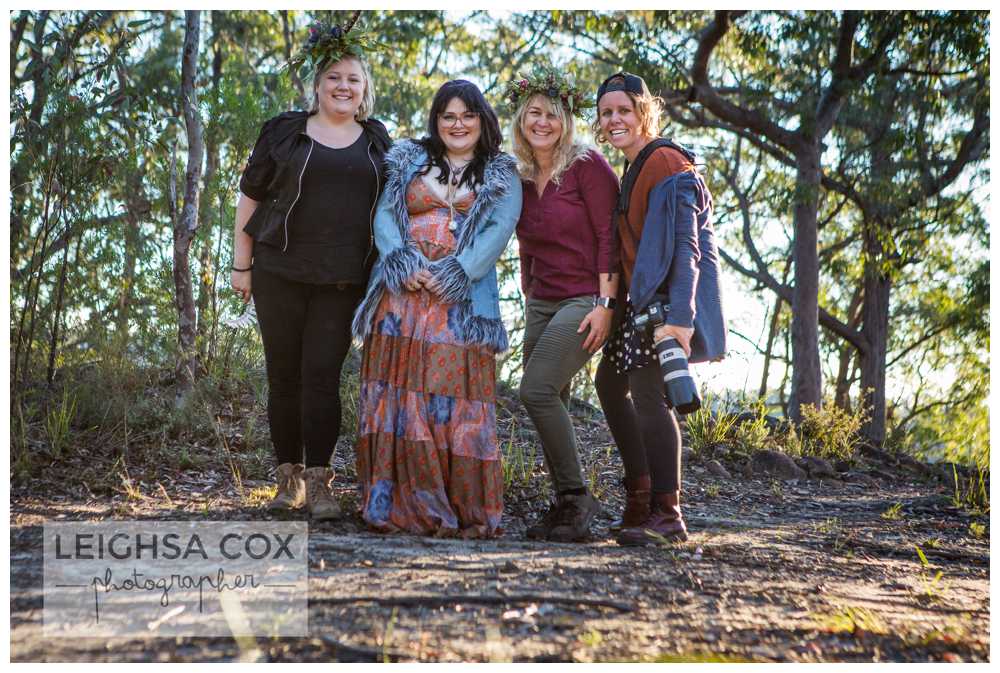 So much fun collaborating with fabulous people on this shoot. x Leighsa
Check out a collaborative bridal shoot from last year HERE