One Year old studio shoot
This is the cutest One Year old studio shoot! Cake and balloons and those big blue eyes oh my.
I have photographed this little fella and his family a few times before, so it was amazing to capture this next milestone for them. We went for a studio session to match with his big brother's session. And chose a delicious neutral cake from our neighbours at Village Walk Bakery, then added some brightness and blue in the balloons for some colour.
For first birthday sessions I start with some photos of your little person dressed in an outfit of your choice. Capturing there little personality is my main aim. This little guy was giving away no smilies no matter how many noises, songs, claps, backflips we tried hehe. But I took these shots of him looking sweet with those huge amazing eyes and long lashes!
Then he got changed into a 'One' onesie and we brought out the cake for him to eat and play with. He got straight into it with his hands and loved playing in the squishy butter cream! It took a bit of coaxing to get him to taste it and he really wasn't that interested however he did make a nice mess.
As Mum and I cleaned and he was redressed with a fresh adorable outfit, I grabbed a couple of portraits in my timber highchair just before they left. And although we still couldn't get a smile, these photos are my favourites!
x Leighsa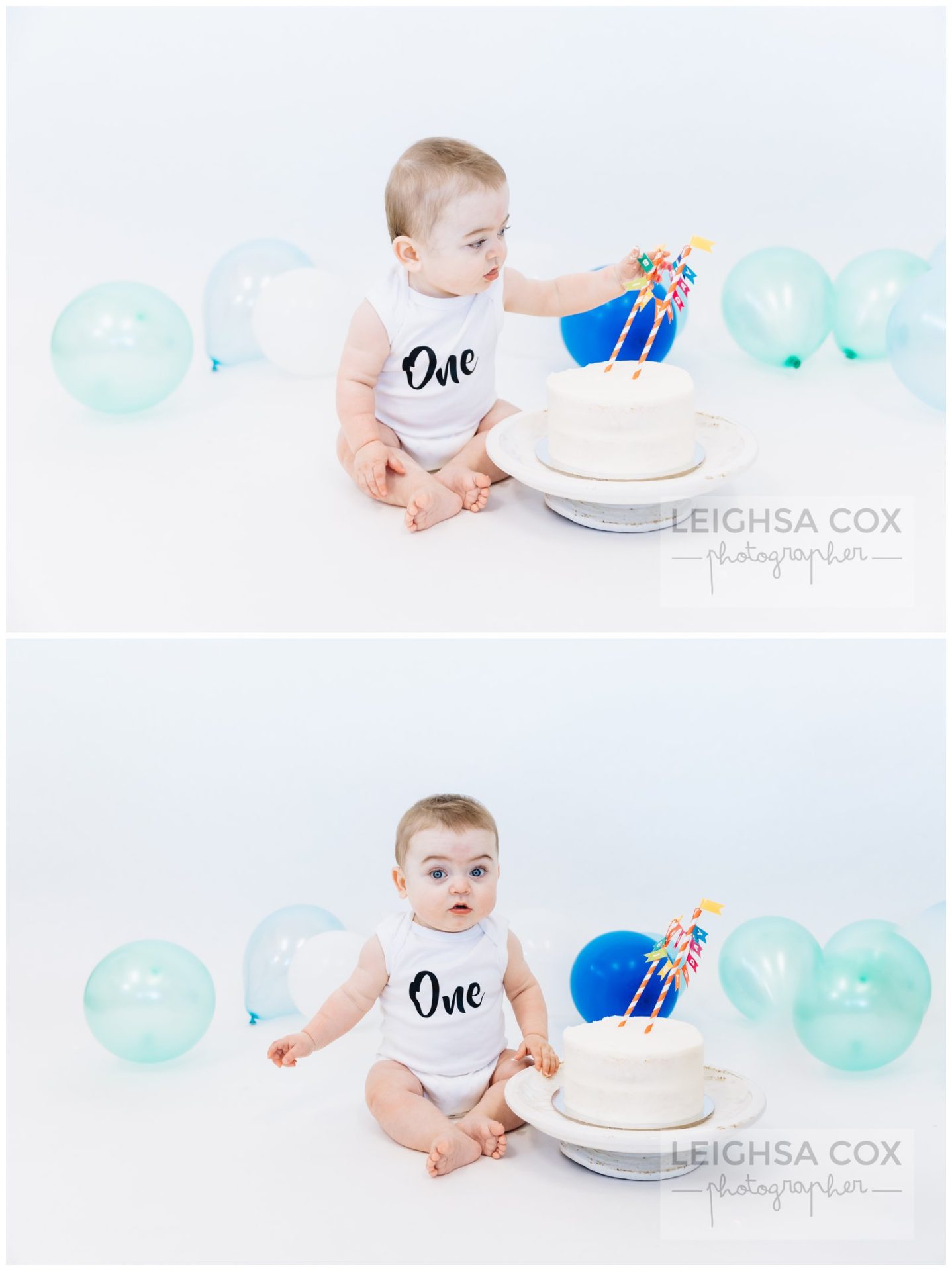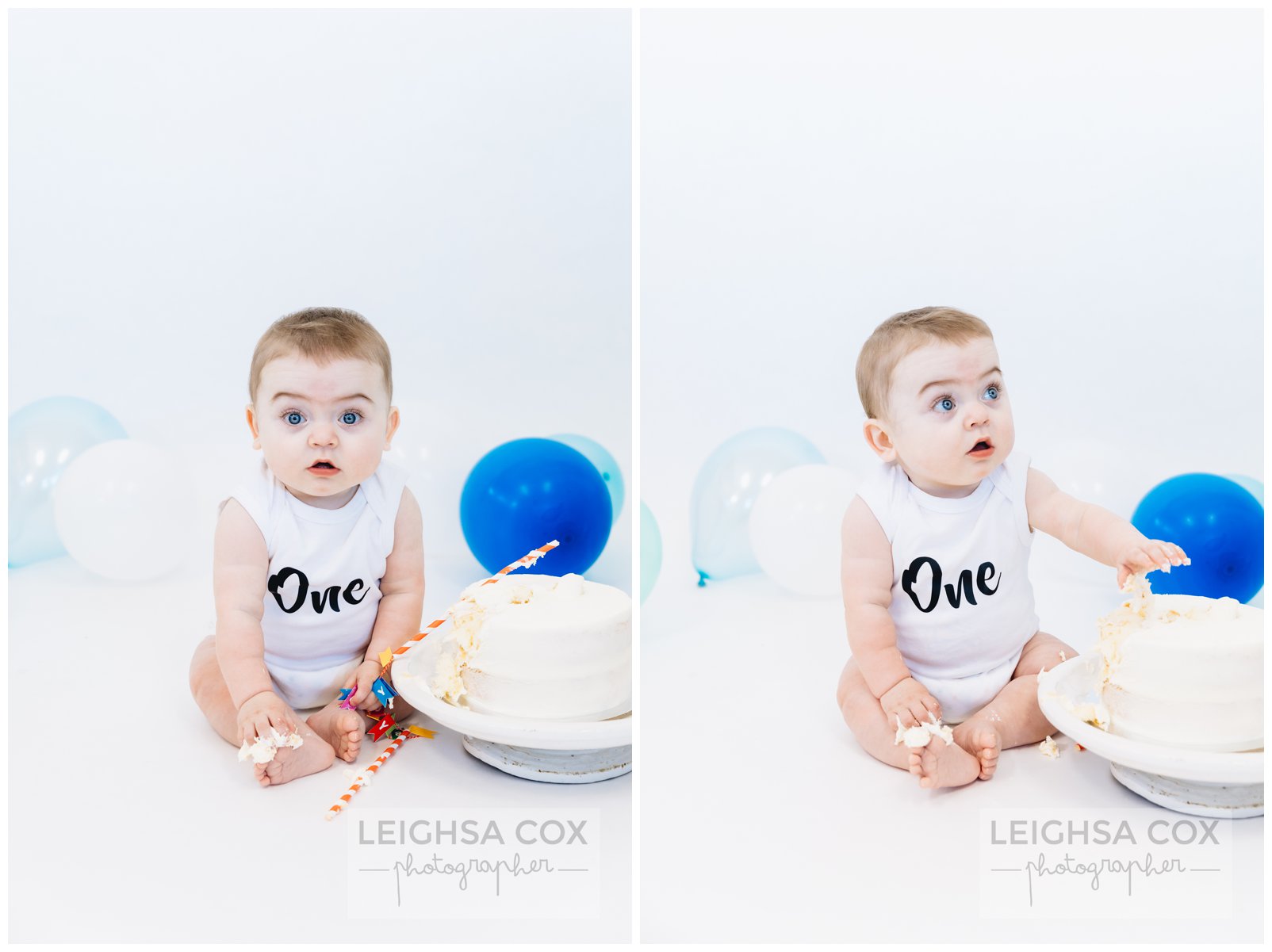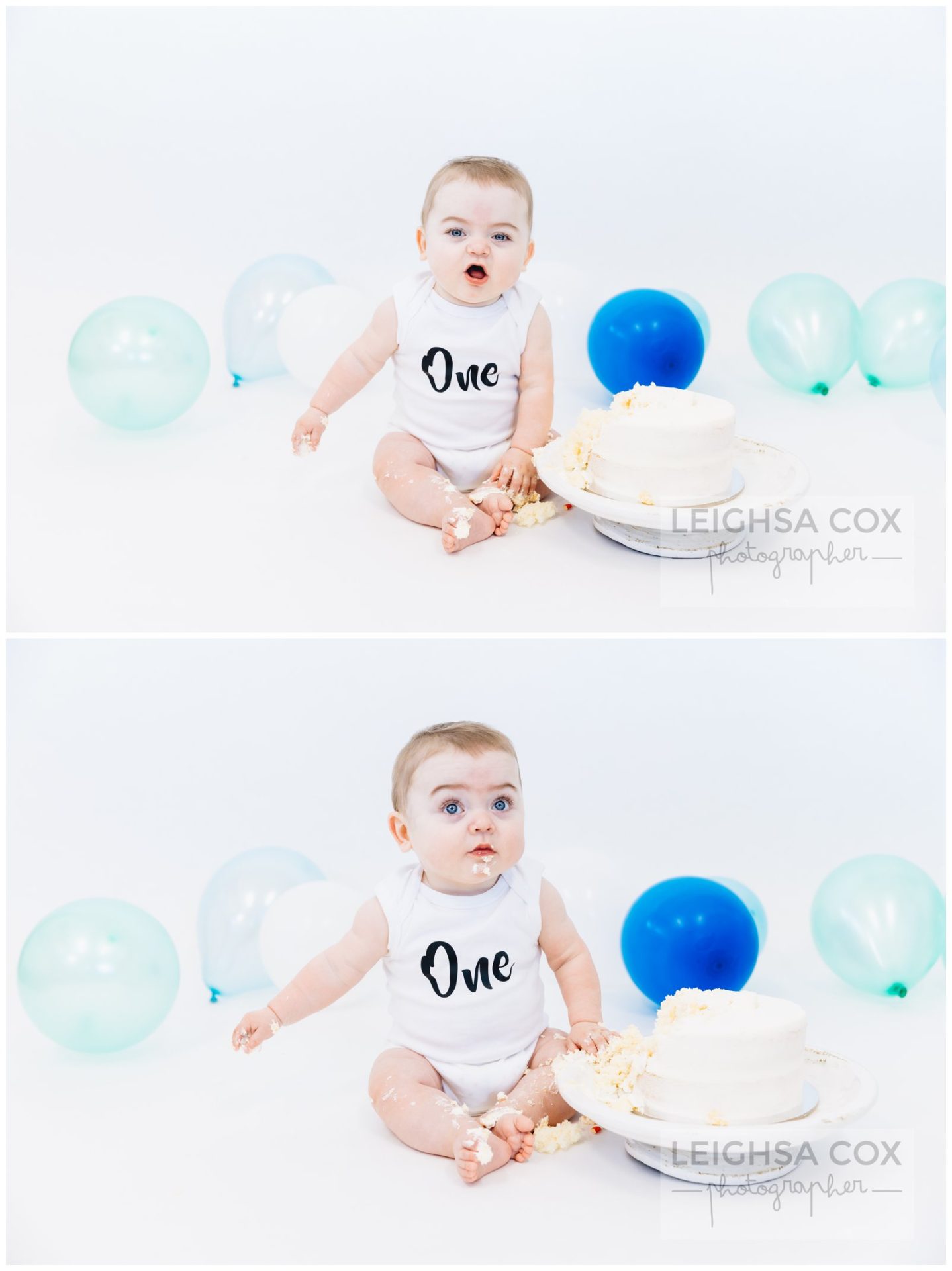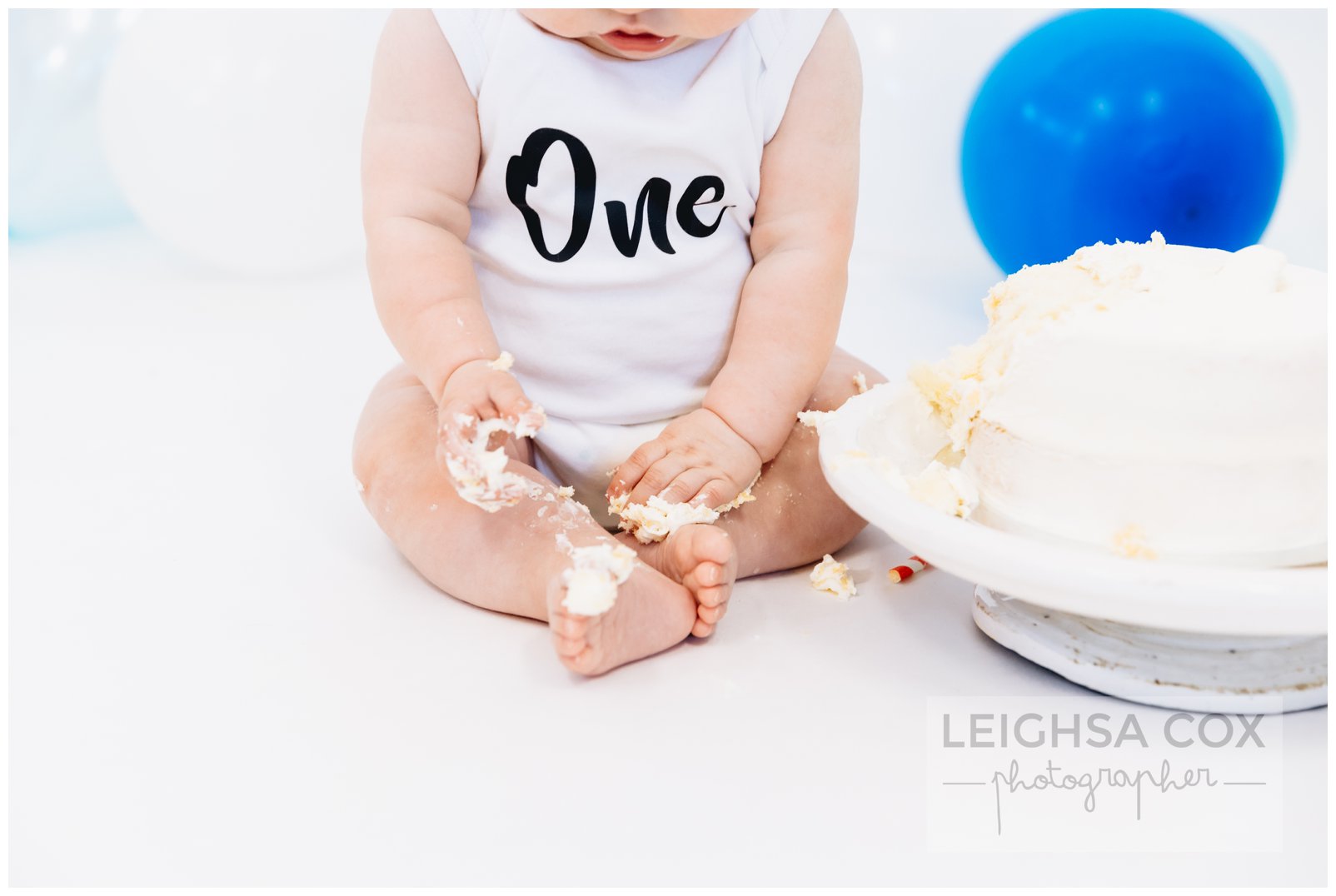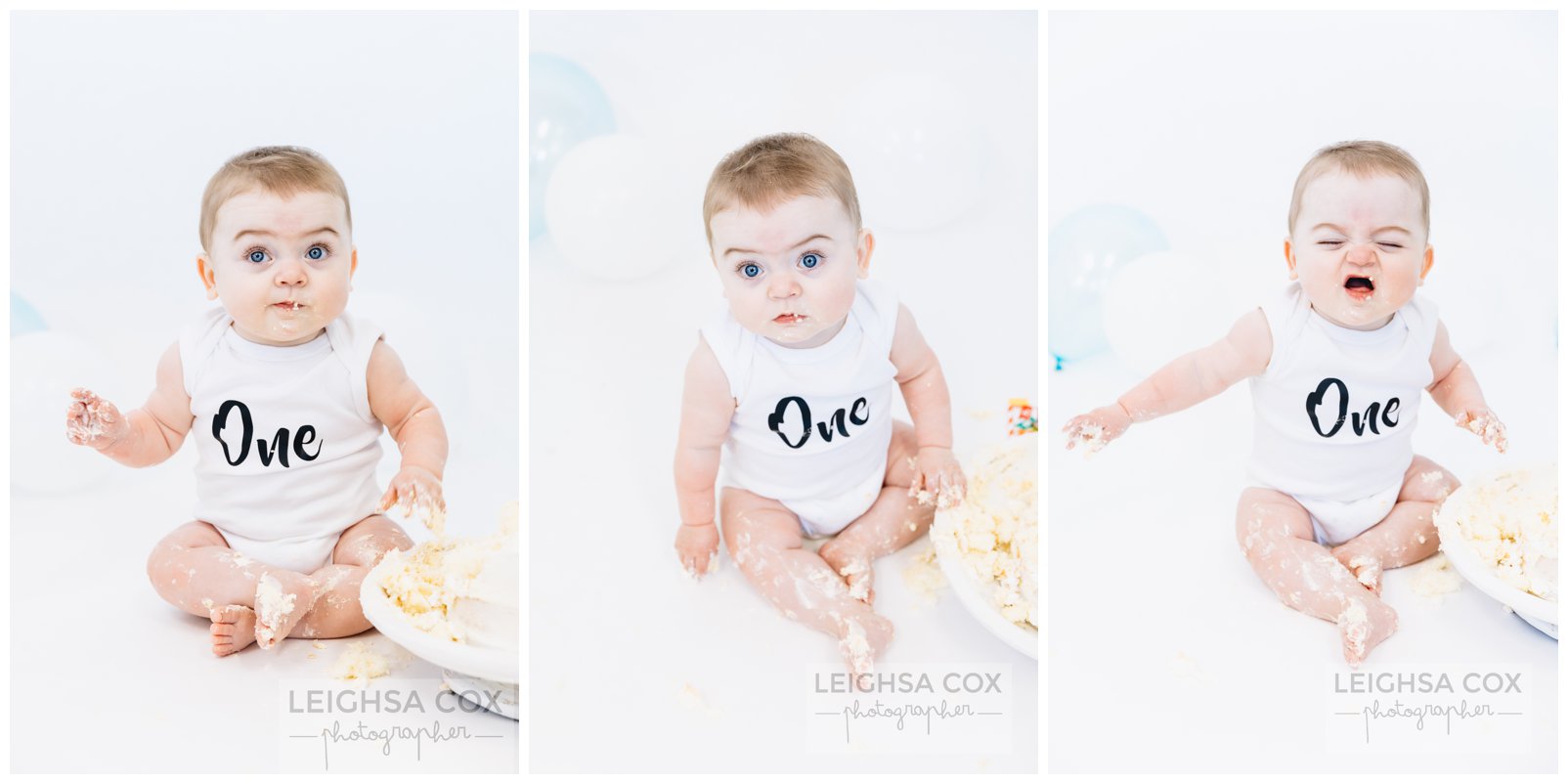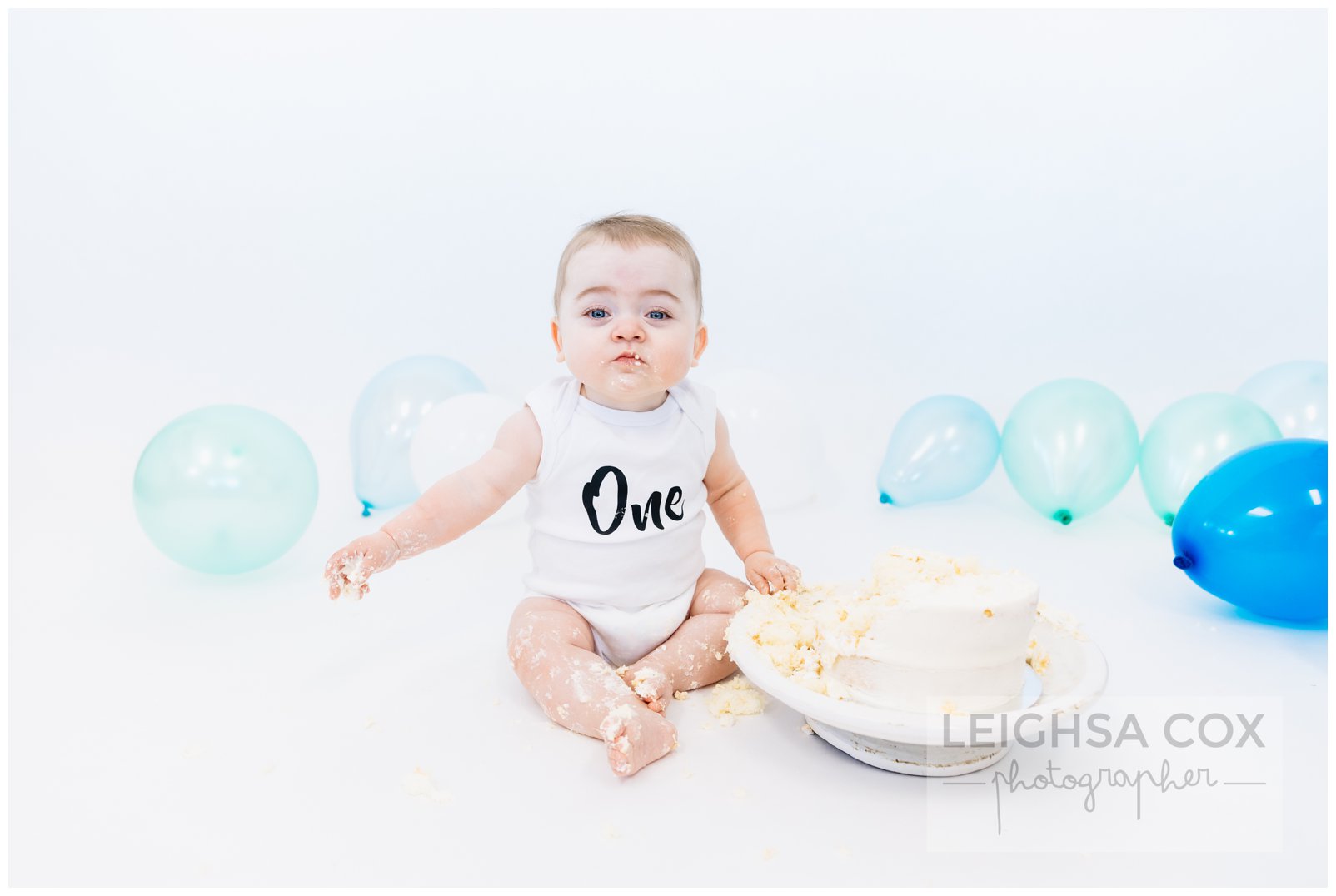 Check out the sweet collage below, we ordered this as a timber block (which is included in all 1st Birthday sessions)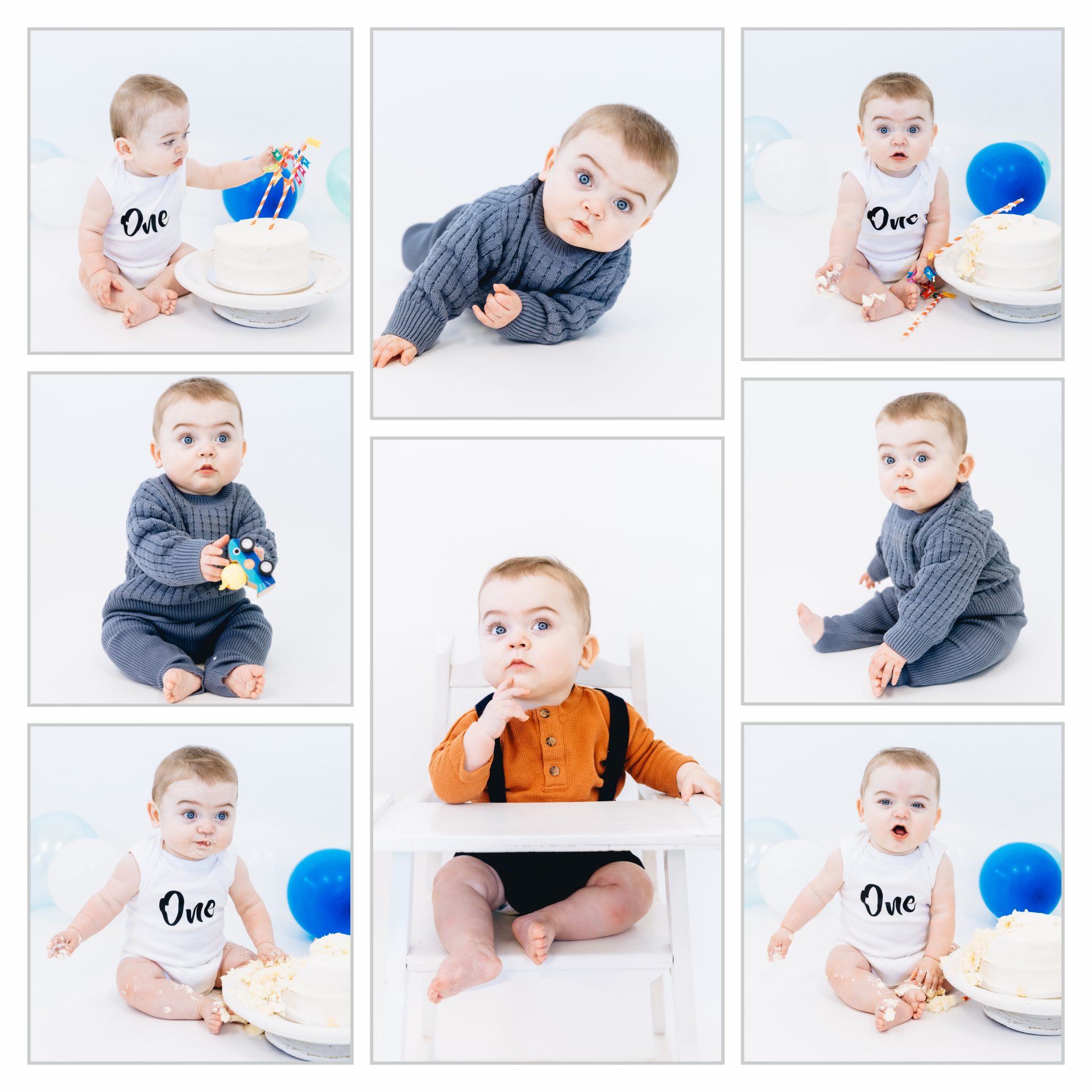 Have you thought about a Birthday session/Cake Smash for your little one? Tell me about your little one HERE and what kind of theme you would go for. We can even do a session outside for something fresh.