Maitland Photo Studio
My Maitland photo studio is light and bright, and the walls are covered by beautiful portraits. There are plants and flowers to keep the room fresh and pretty too.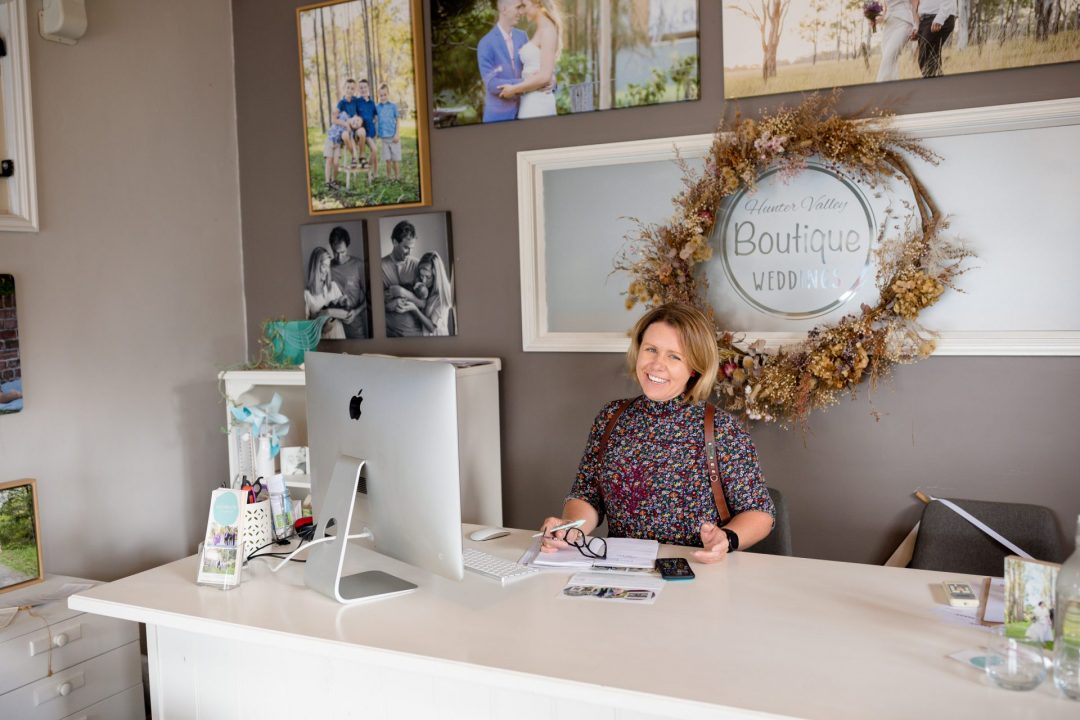 I have a mixture of recycled and new furniture. This meeting and work space makes me feel comfortable and relaxed, its like a little extension of my home. And I really want my clients to feel the same way when they enter the studio. I love displaying all the beautiful photos around so you can see all the different options for printing. There are Canvas and Frames, Timber prints and Framed Canvas, plus Albums and Timber folio boxes. Lots to see and feel!
Odd colours and textures are my thing, so have sprinkled cushions around too! My space is mostly for meeting clients and my desk for editing work, but I do have a corner space I convert into a studio shooting space. This is used for headshots, newborns and small families. There is a white plus a grey background that drops down from the ceiling, and also lighting that I set up when needed.
My studio is in the gorgeous leafy suburb of Lorn (Maitland) and is surrounded by lots of yummy cafes and eateries. Icky Sticky Patisserie is a favourite along with Muse Kitchen and Lorn Kitchen. I really have to limit myself from all the delicious treats available!
It is close to Maitland's The Levee and the Hunter River where I have photographed many family's in and around the streets and the riverbank. With picket fences and overhanging vines, plus wide streets and some funky brick walls there is always somewhere close by to use as a backdrop.
x Leighsa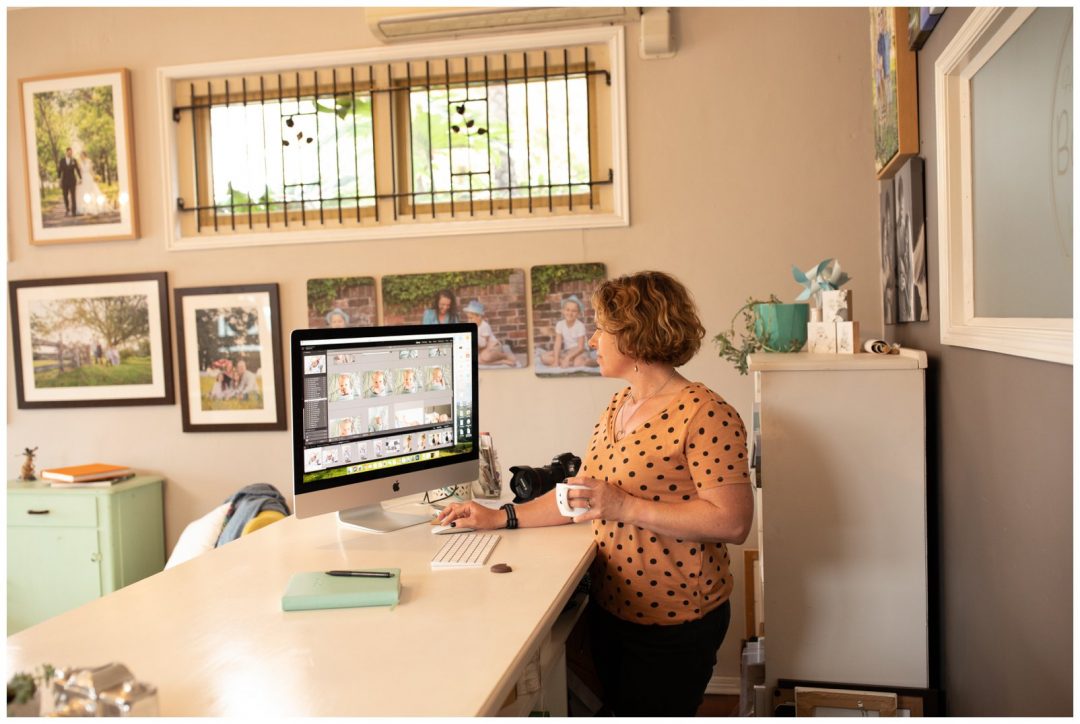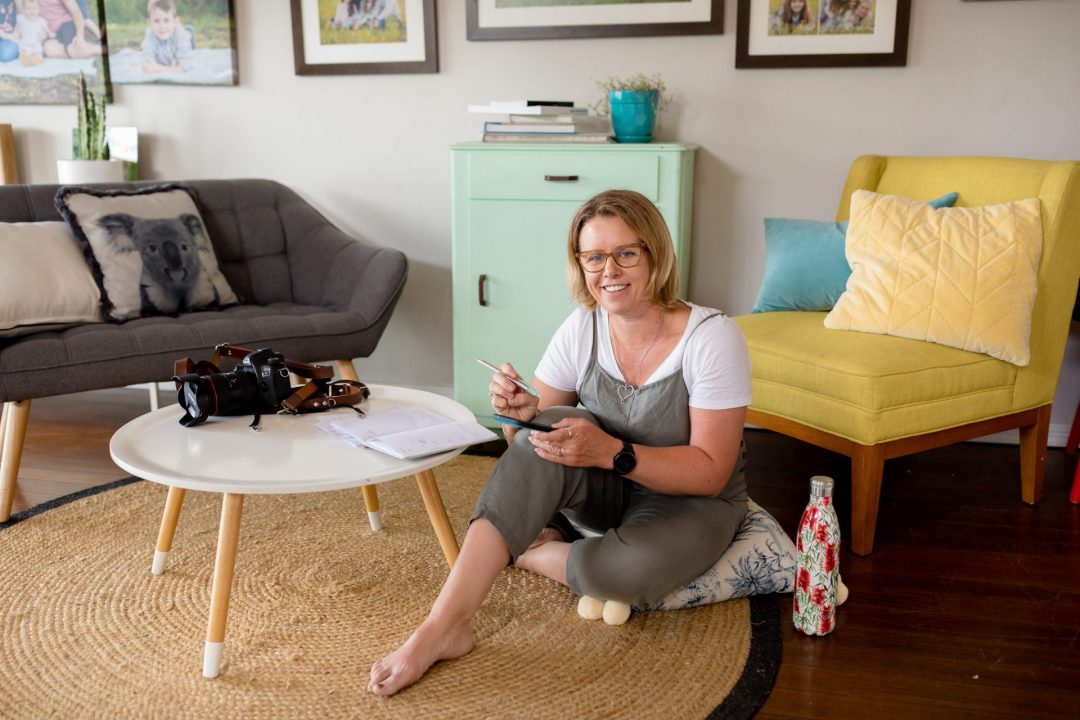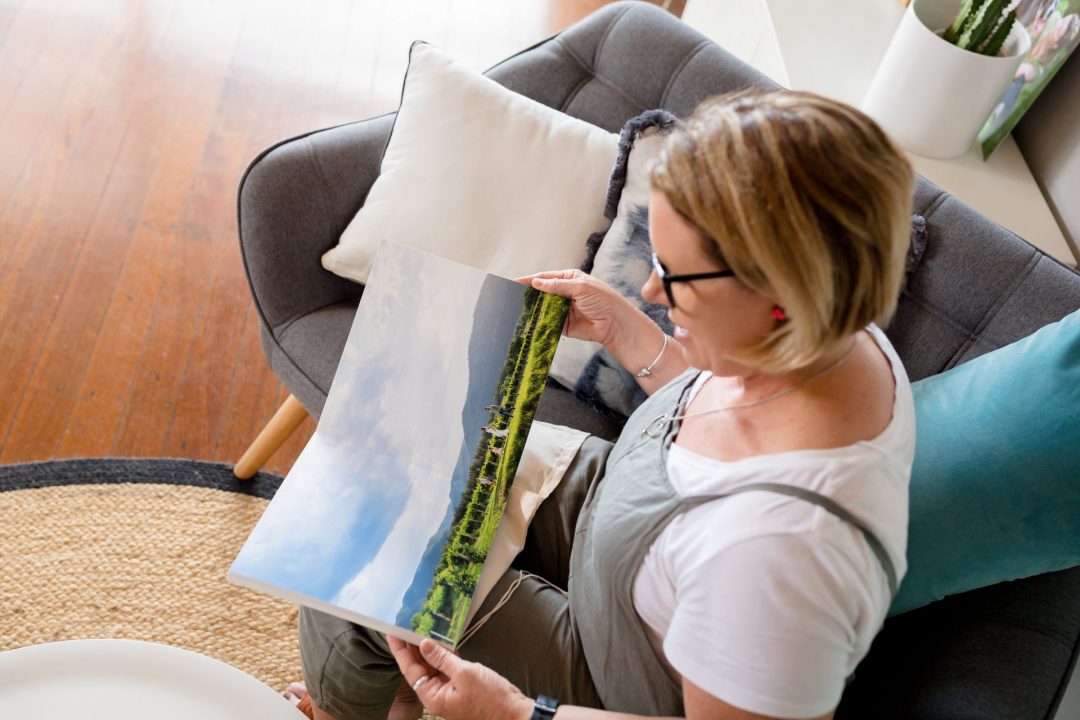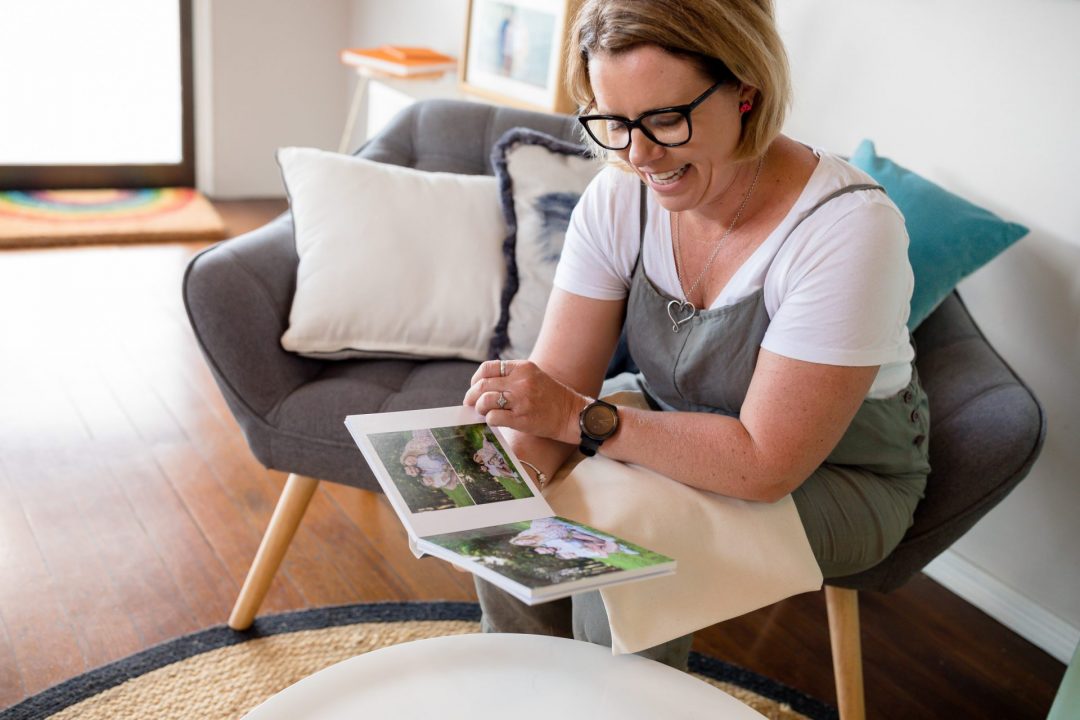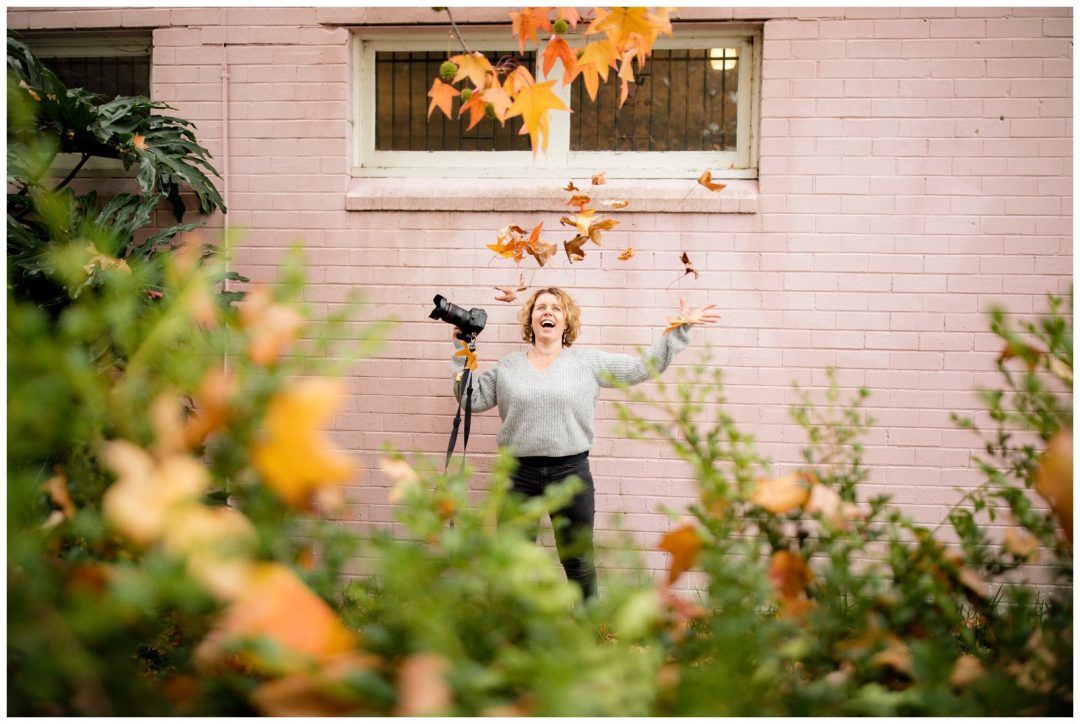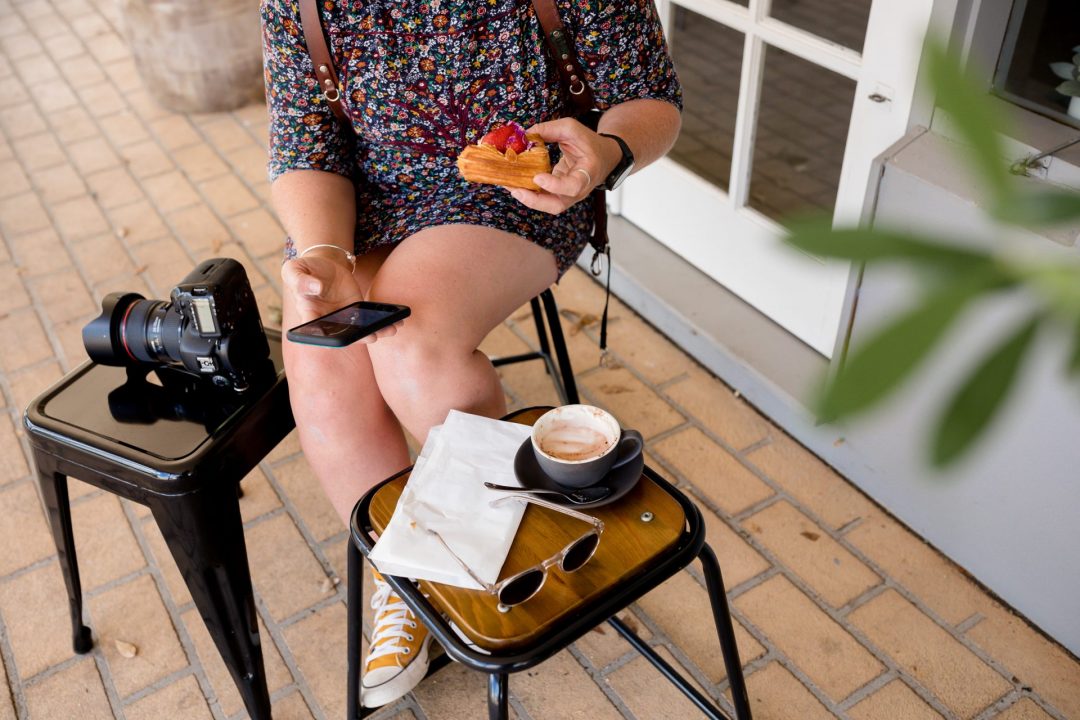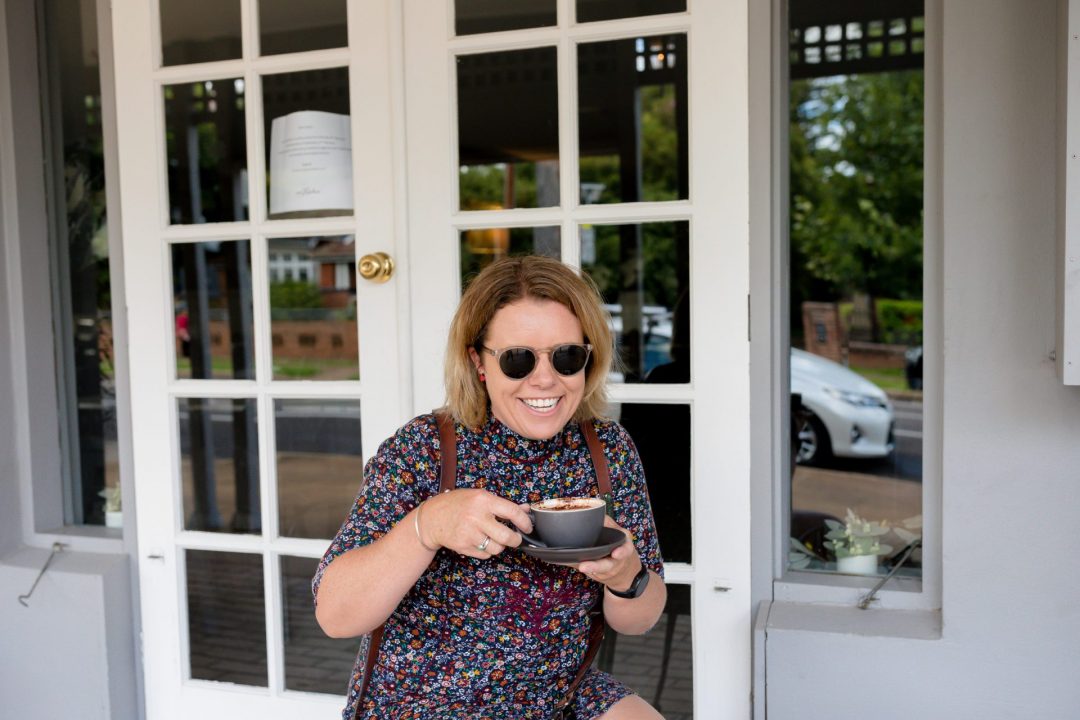 Photos of me and the studio by my friend Kelly Smith Photography
The video below shows a sneak peak into a real photo shoot and sales session in the studio.
Look at some Lorn/Maitland street portraits below-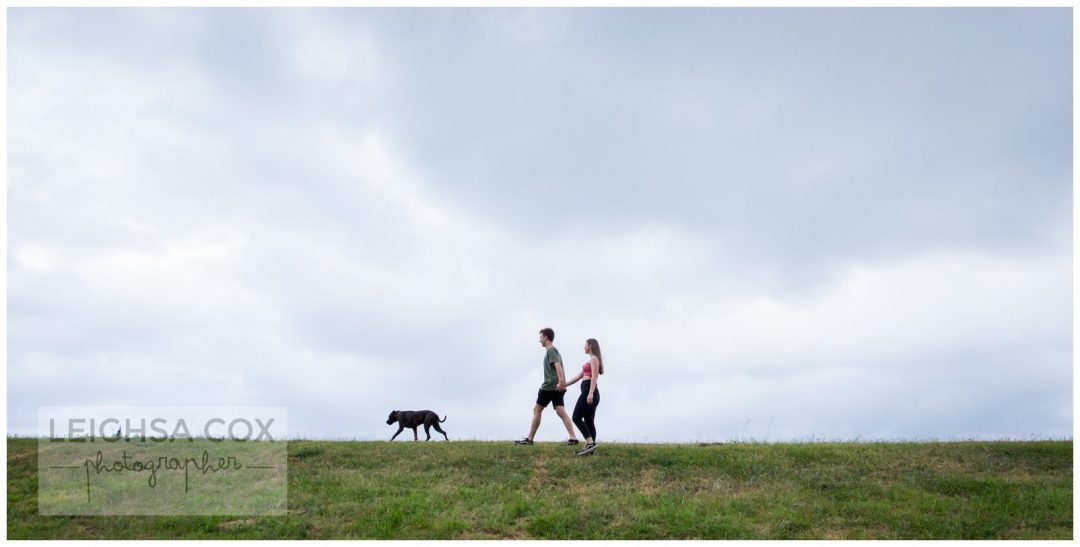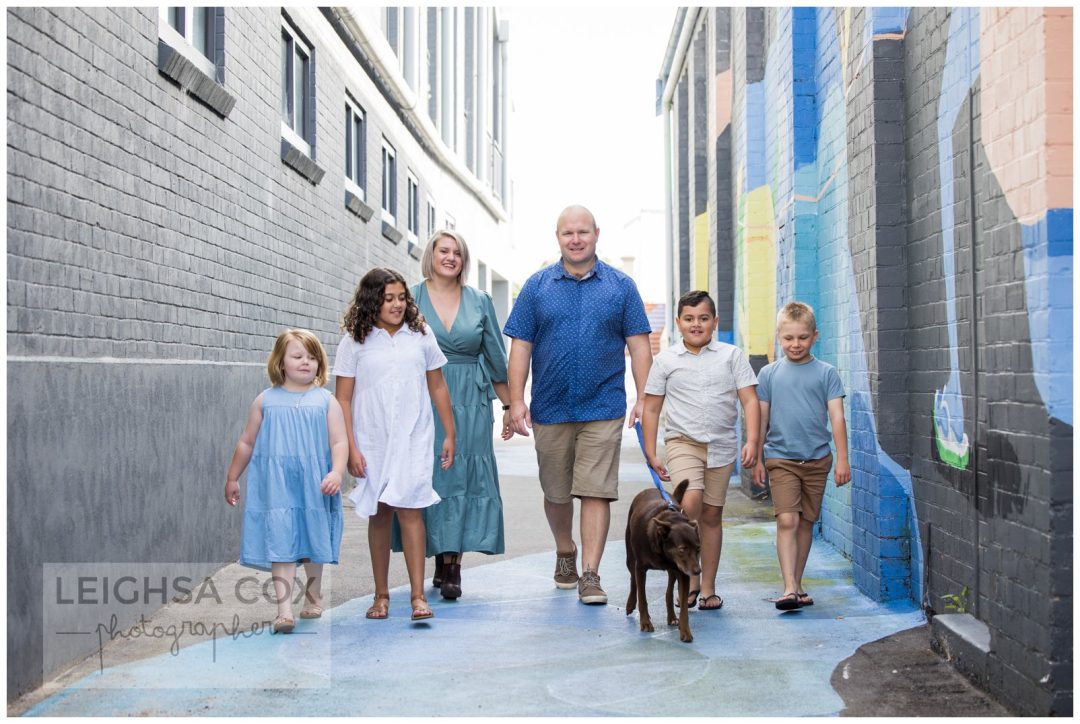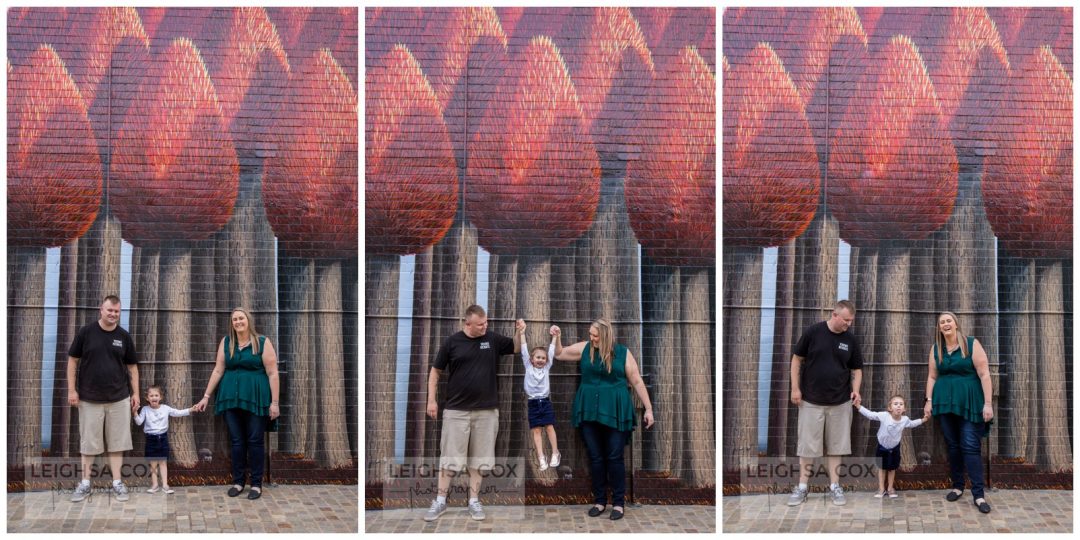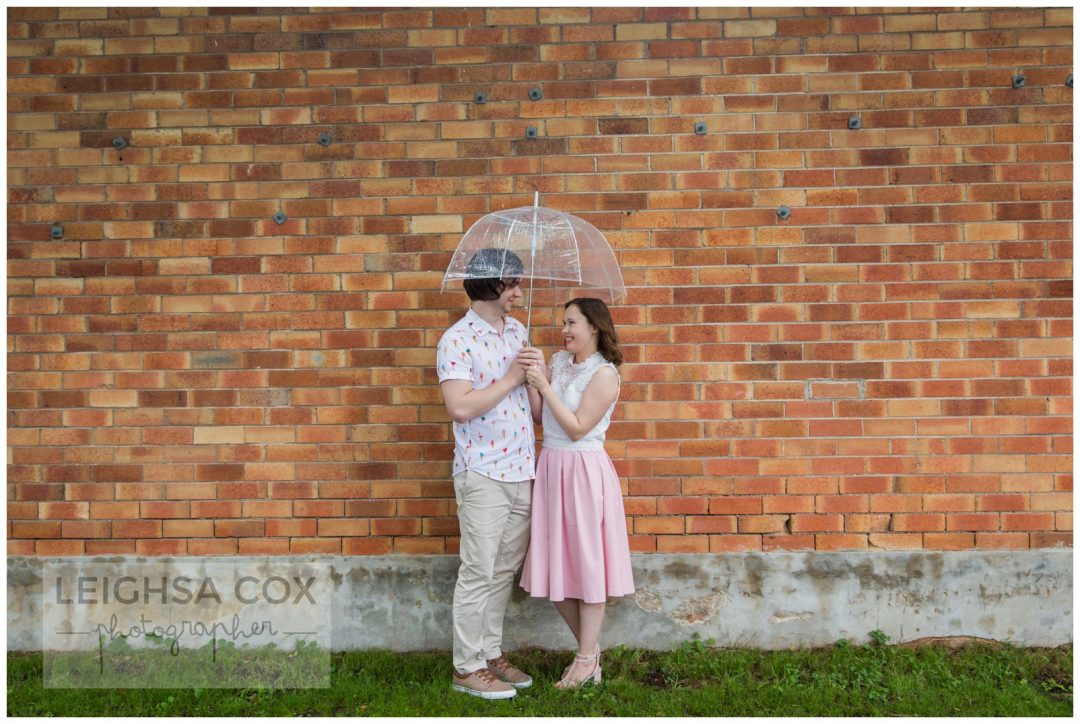 If you want to drop in for a chat or arrange a session please get in contact HERE