Caves Beach Resort Wedding – Toneya + Jordan
What a beautiful sunshiney wedding at Caves Beach Resort! Golden smiles and sparkly dresses, bright light and a tiny baby bump. I loved being there to photograph this fun couple on their wedding day.
Toneya and her bride squad prepped in the Caves Coastal beachside accomodation overlooking the ceremony site. It is great spot to peek out at the goings on of the day! There was a relaxed atmosphere while make-up was being finished off and the girls (and sweet pageboy) did the final preparations for the day. The girls in gold looked amazing and so did the Minnie Mouse gold heels that Toneya wore. All so glam!
The boys got themselves ready at Jordan's house with the couple's dogs hanging around. Great gift boxes for each groomsman contained some fun goodies, including personalised socks. And with the fabulous unique maroon suits from Rundle Tailoring they all looked quite dashing.
Wed by Kez brought her super fun vibes to the sunny wedding ceremony on the deck at Caves Resort. Some very funny and touching moments, and a special baby announcement hint made for a beautiful unique ceremony. I always love the good vibes that Kez brings to a wedding day!
Afterwards the bridal tribe hiked to the beach for some portraits in the sand. The bright afternoon sun was shining and the lovely coastal breeze kept us cool. I really love the contrasty photos on the sand and the way the gold dresses sparkle and the suits stand out agains the blue. After a few more photos around the bungalows, the bride and groom were ready to party with their guests.
The reception room look gorgeous decorated with gum leaves and monogrammed maroon serviettes. With dance party entry and funny speeches the mood of the night was definitely fun. With Andrew from Advantage DJ's sending out the tunes there were many enthusiastic dancers. I loved capturing the dance floor action!
Much love and happy marriage wishes to this beautiful couple
xxx Leighsa
Vendor Information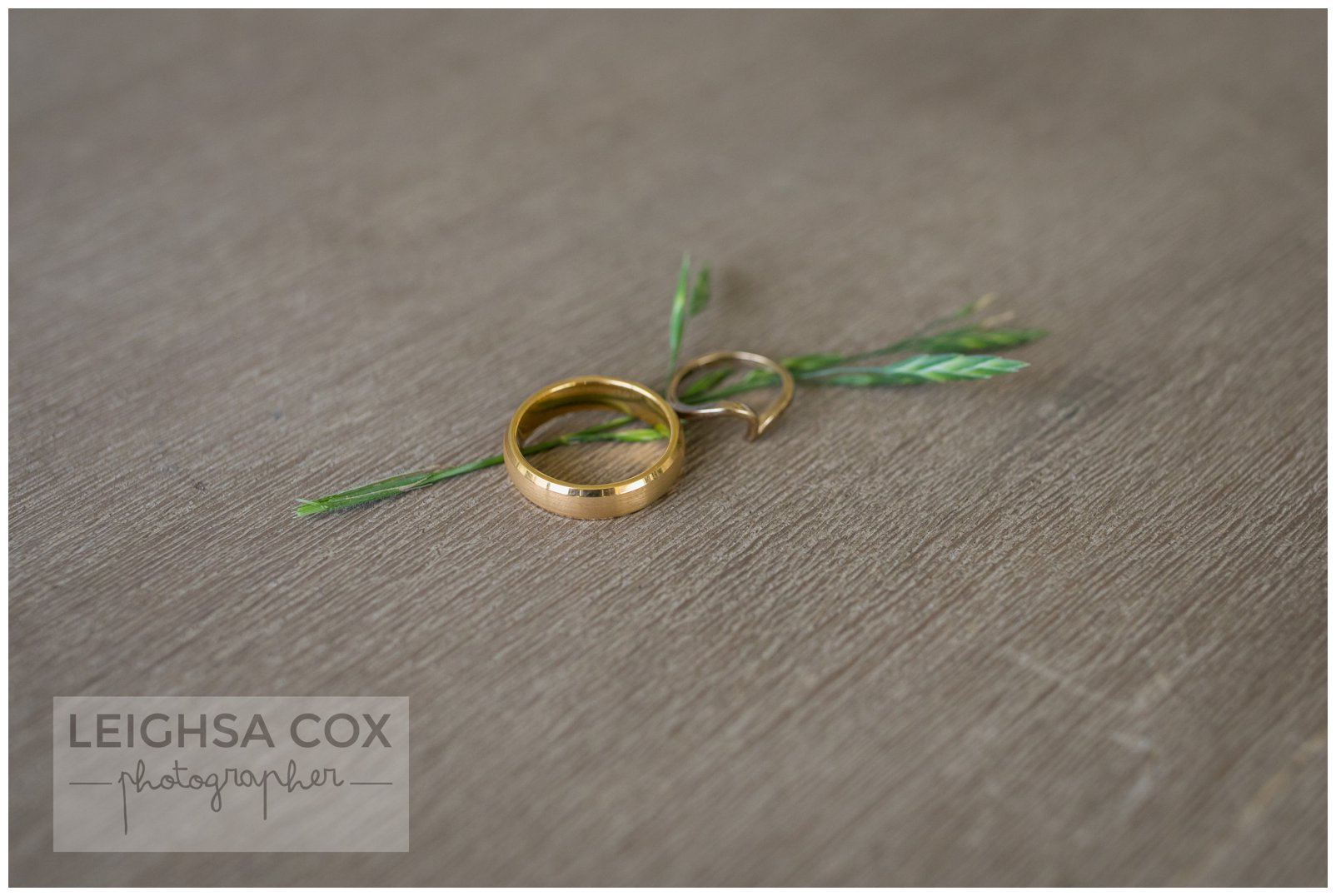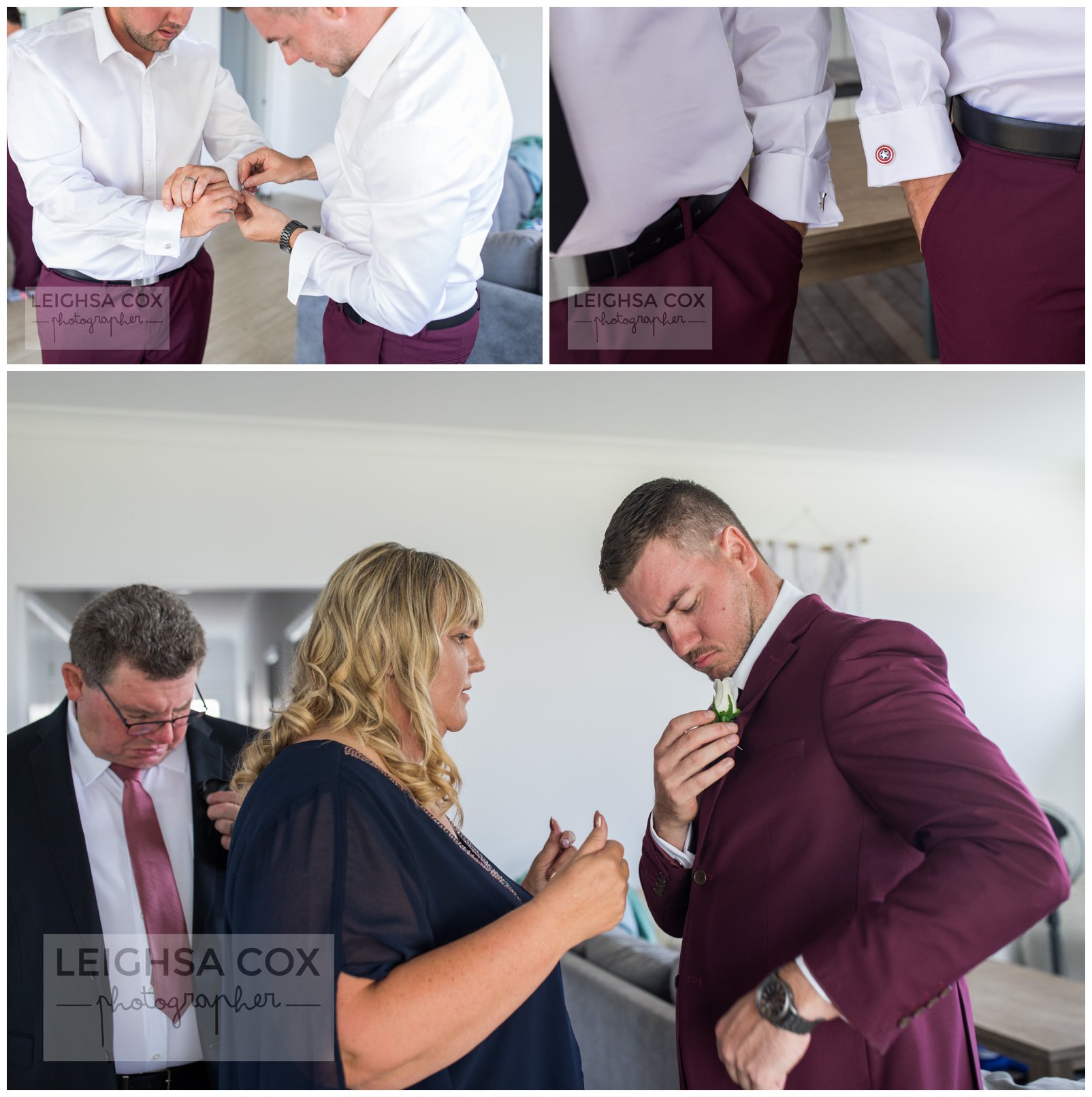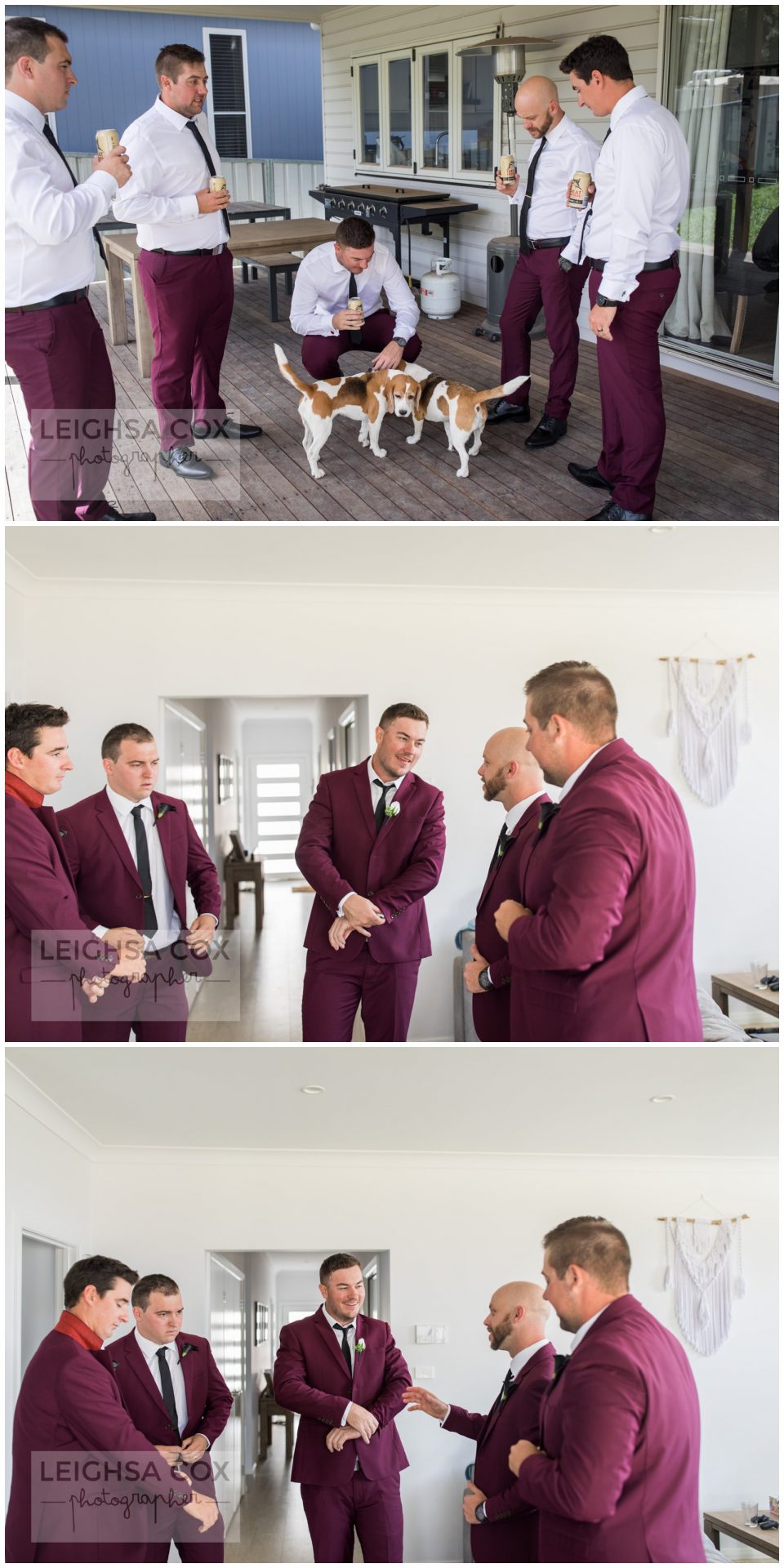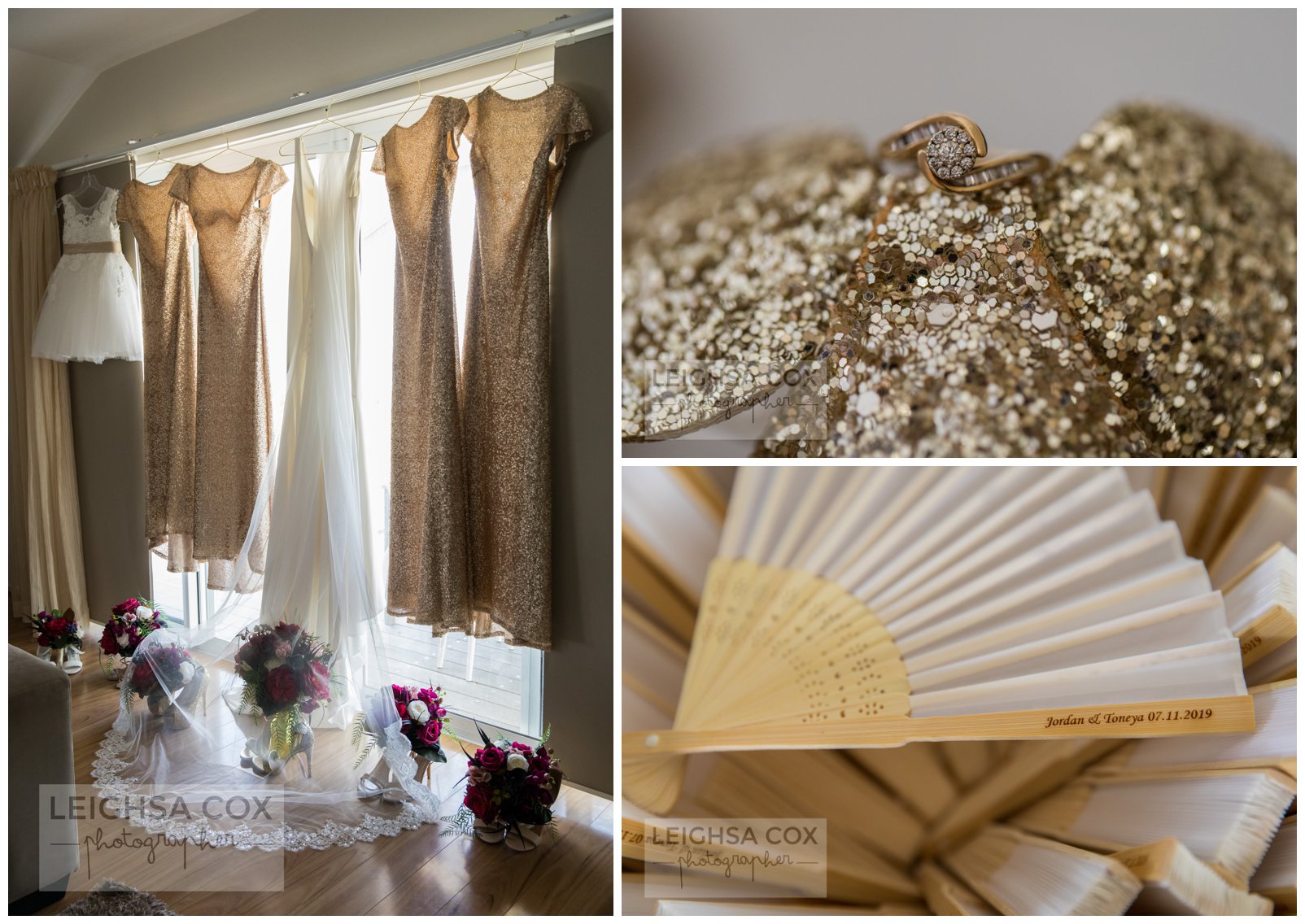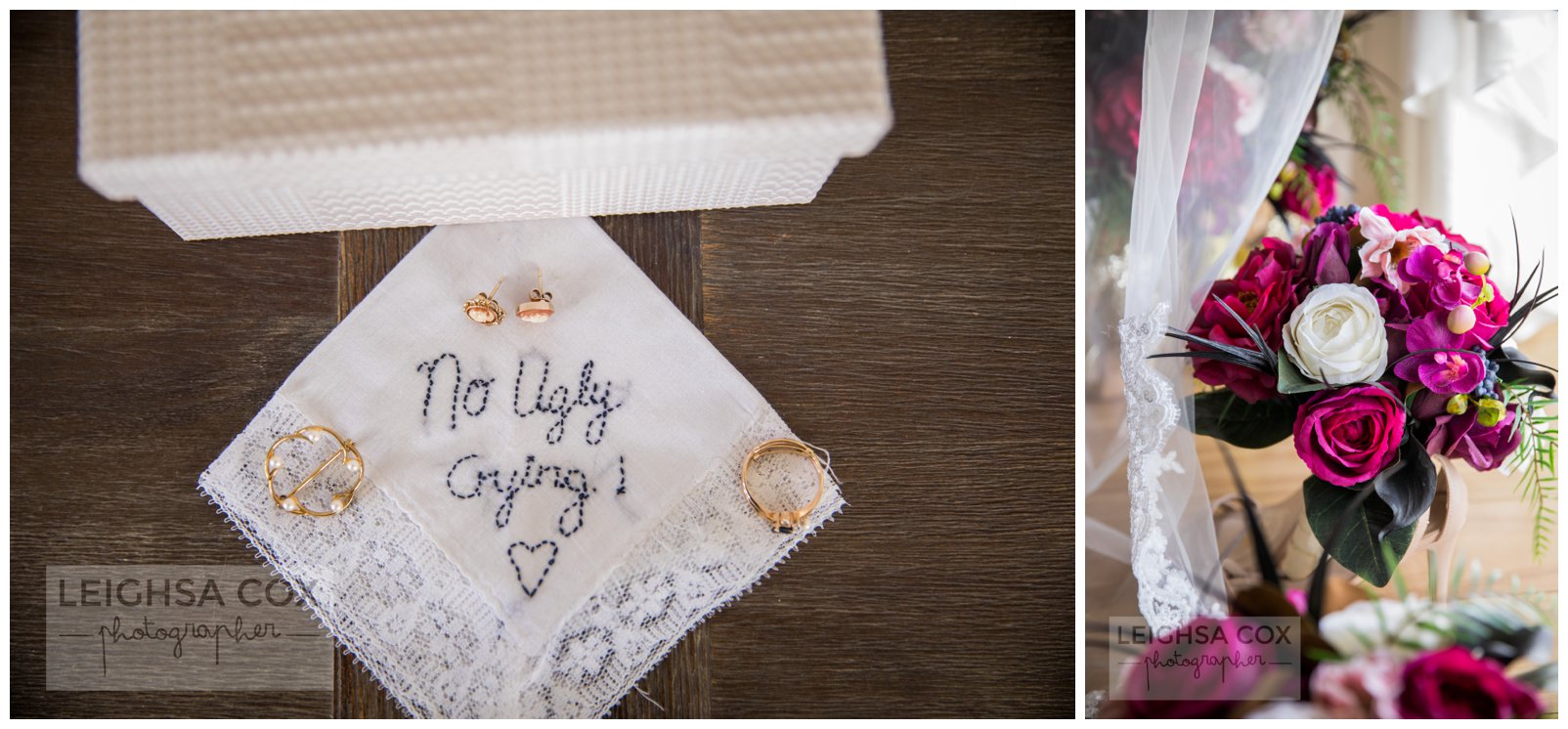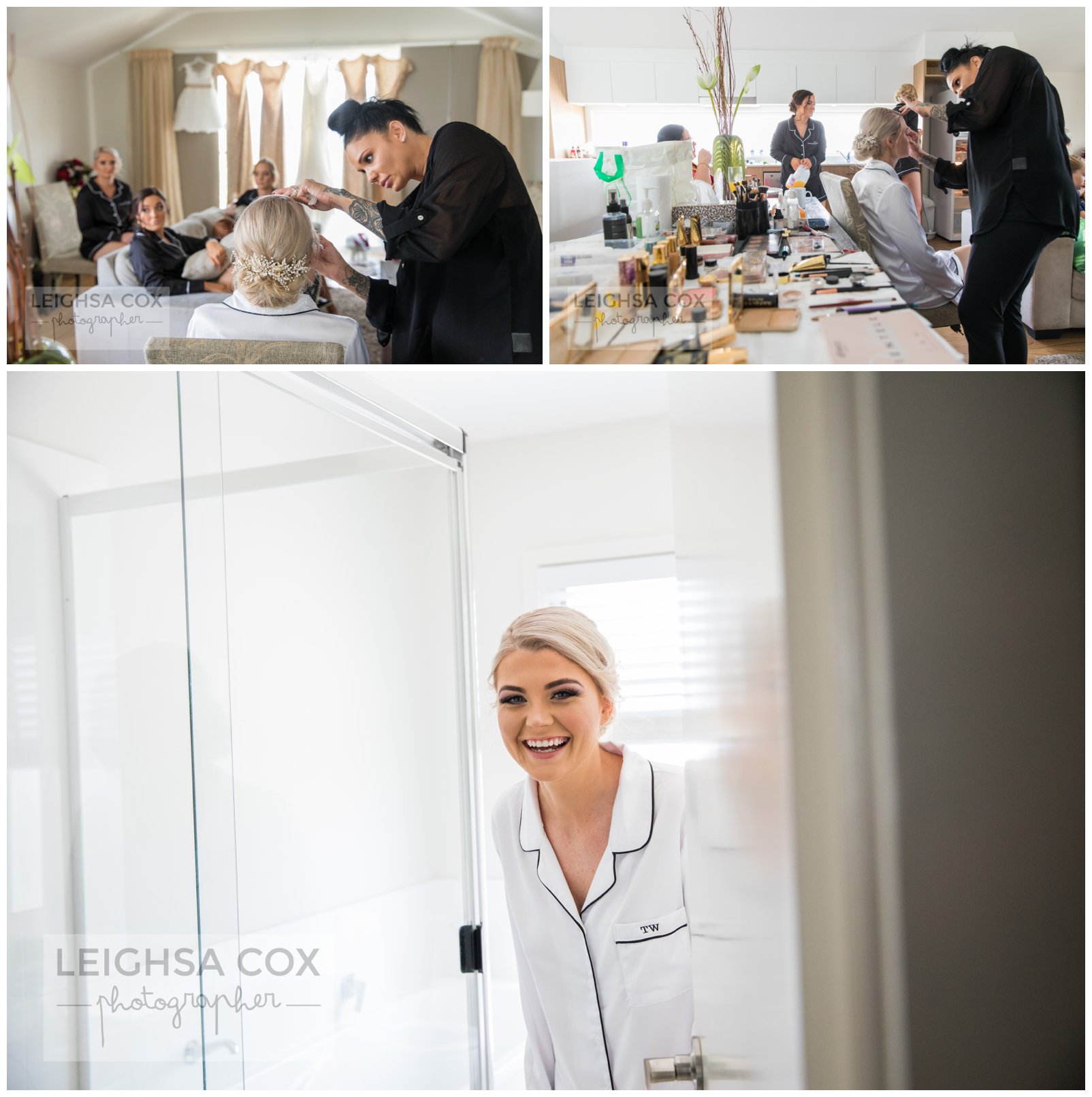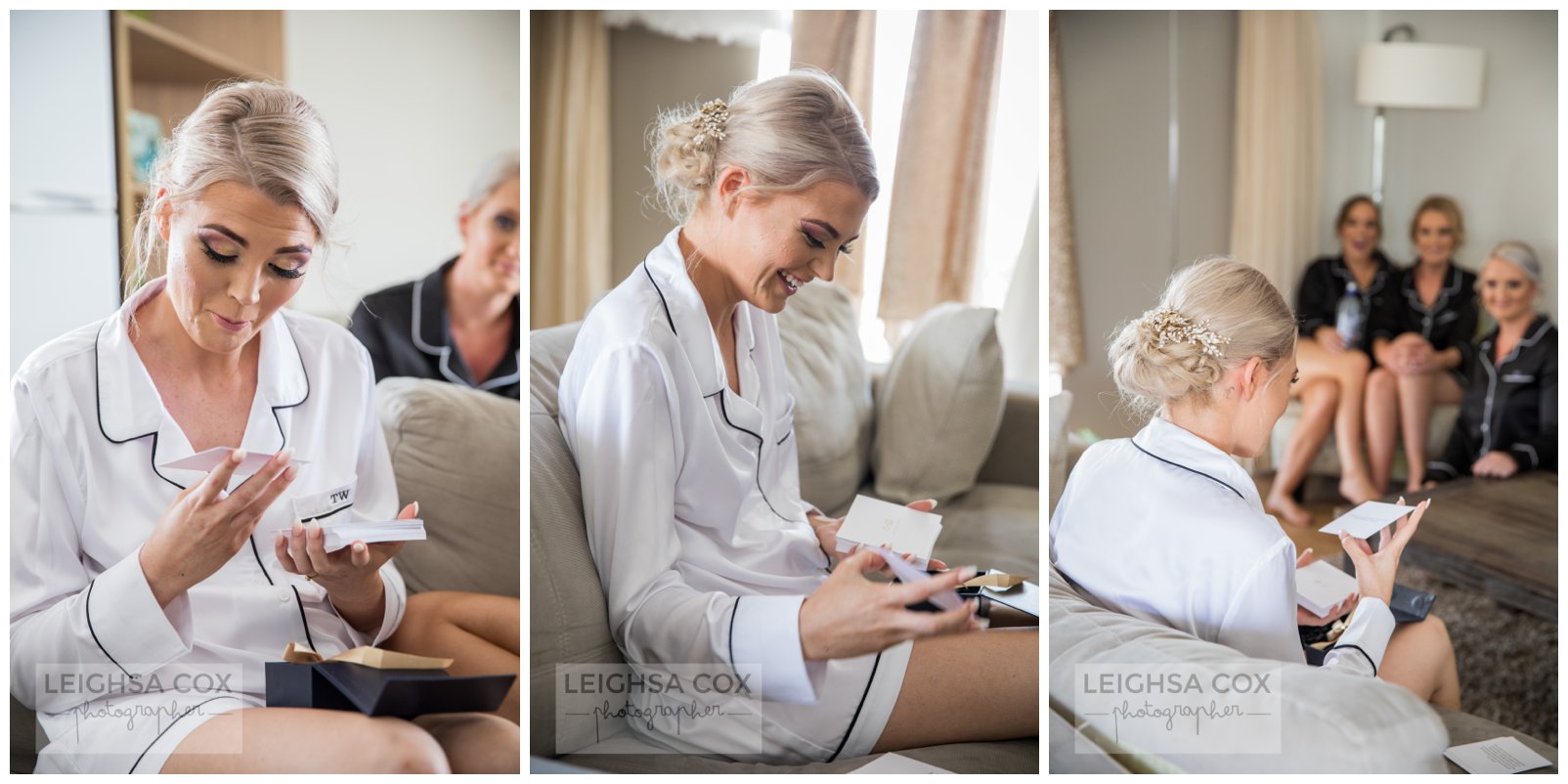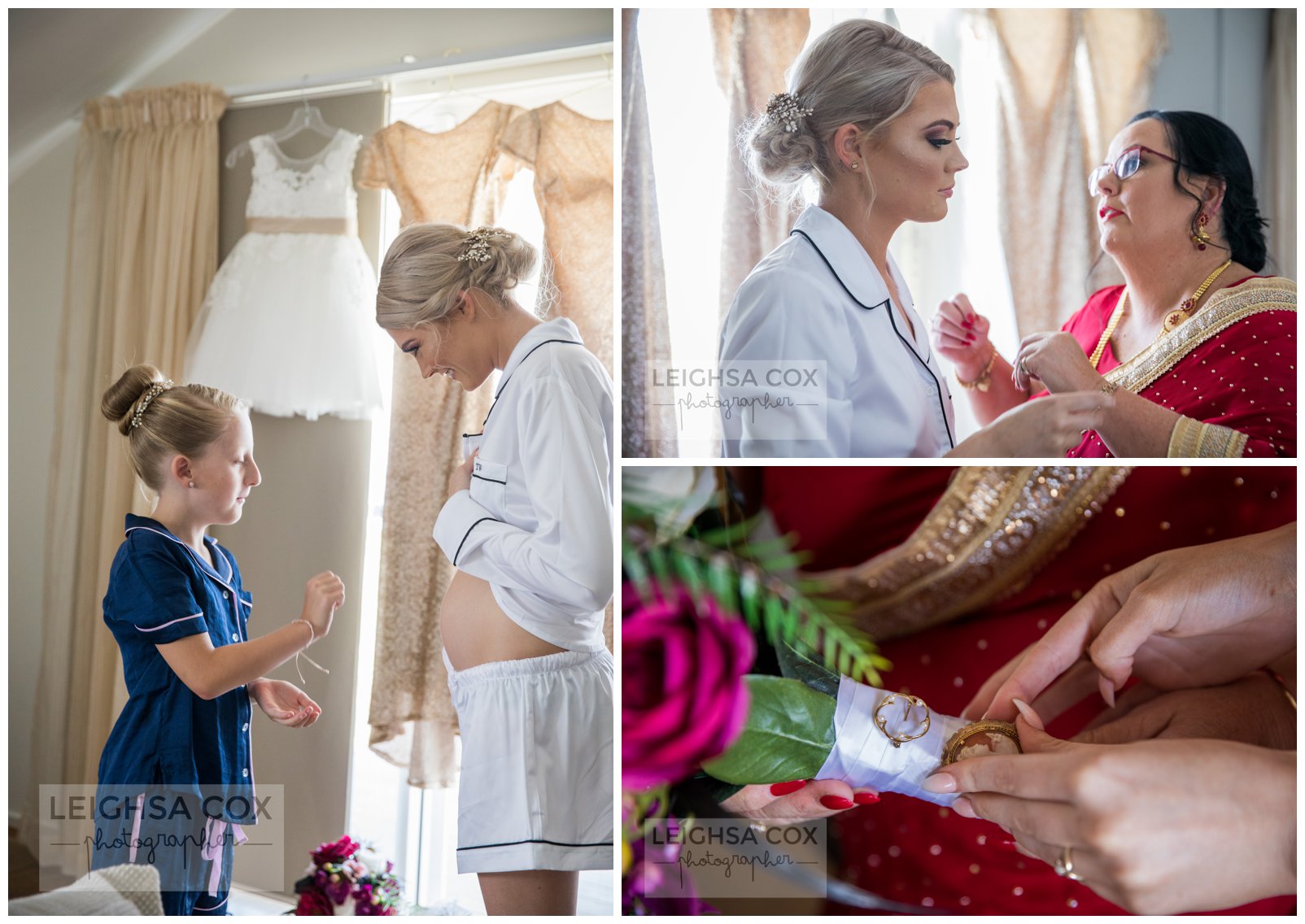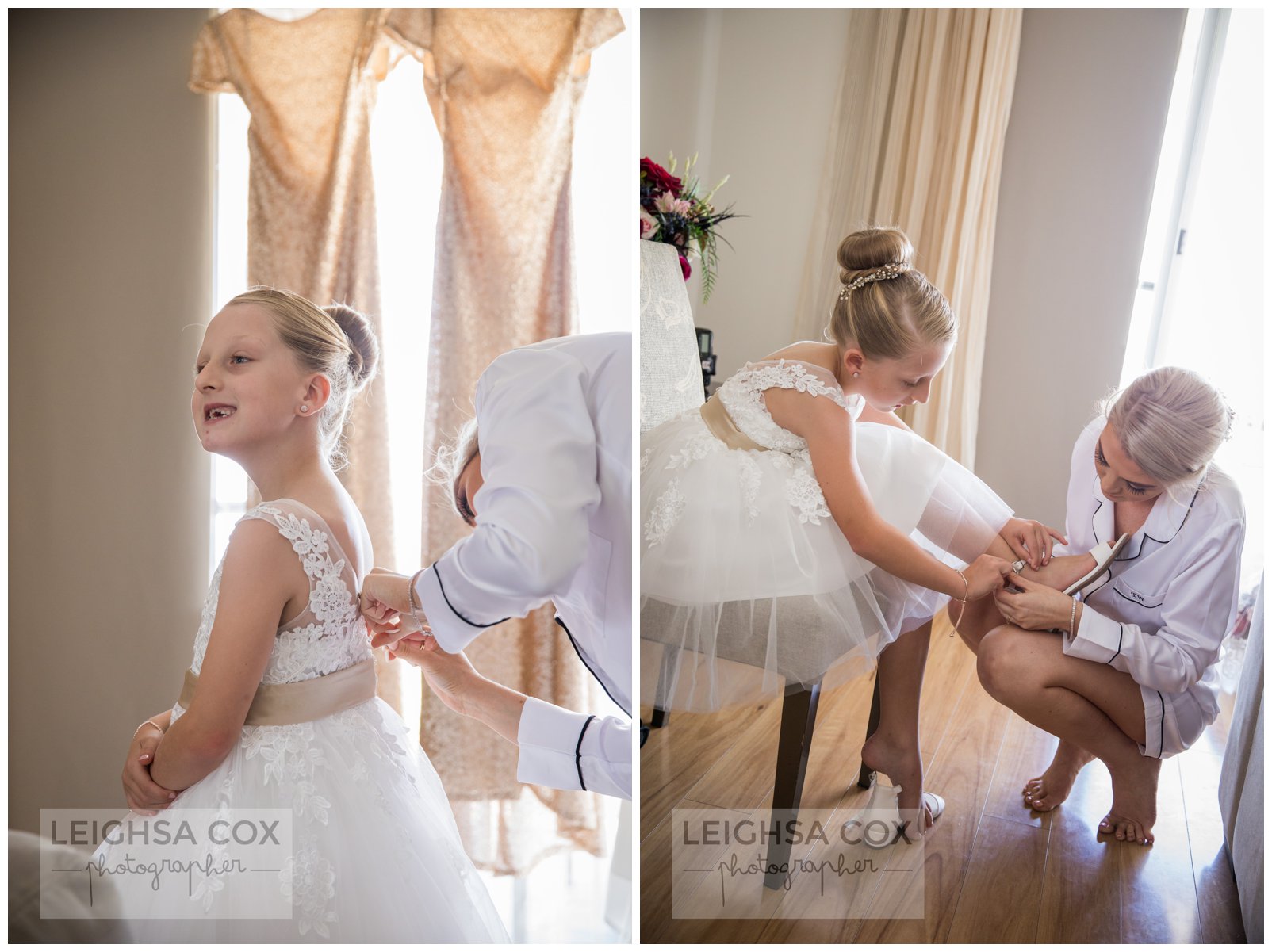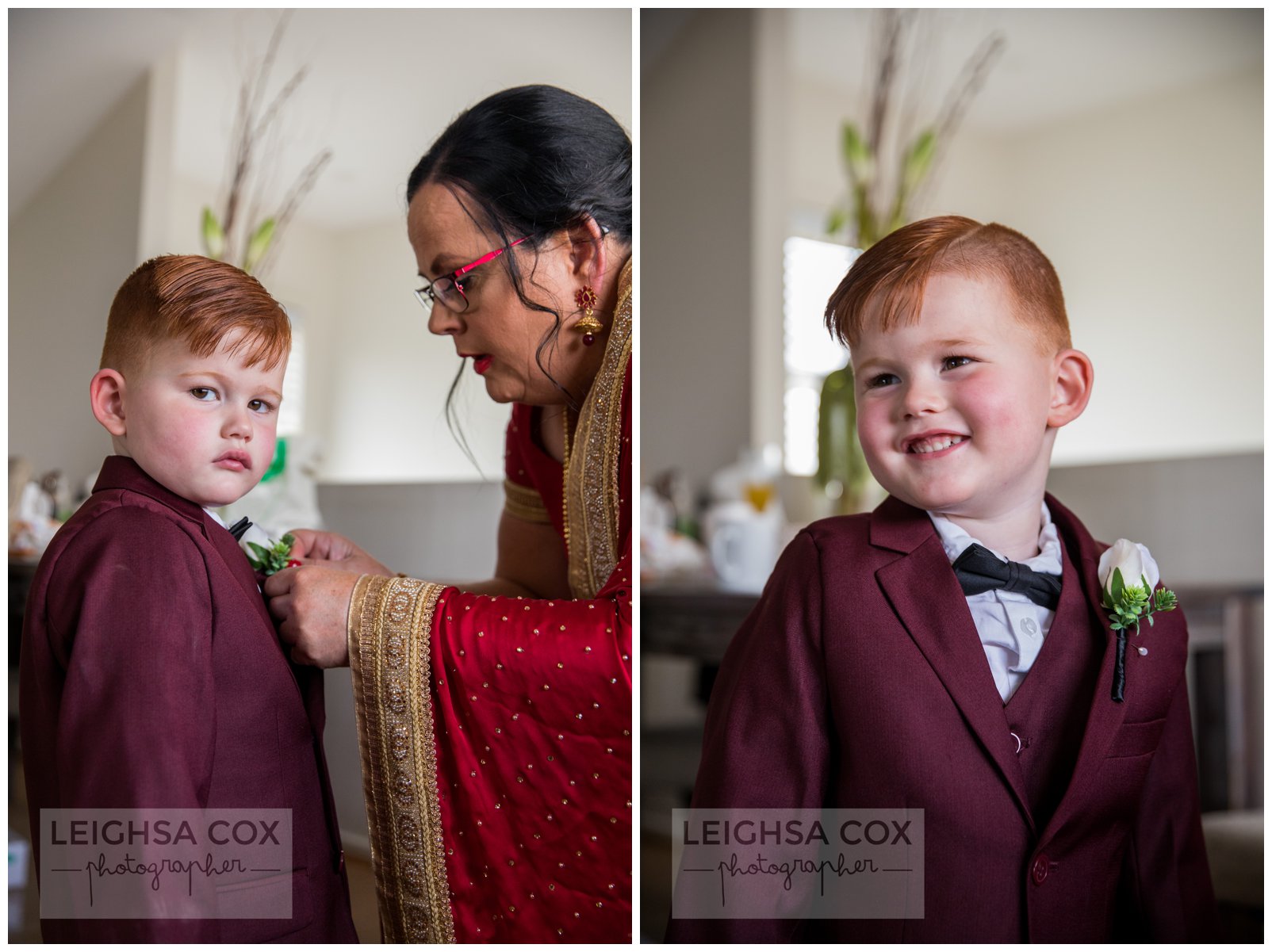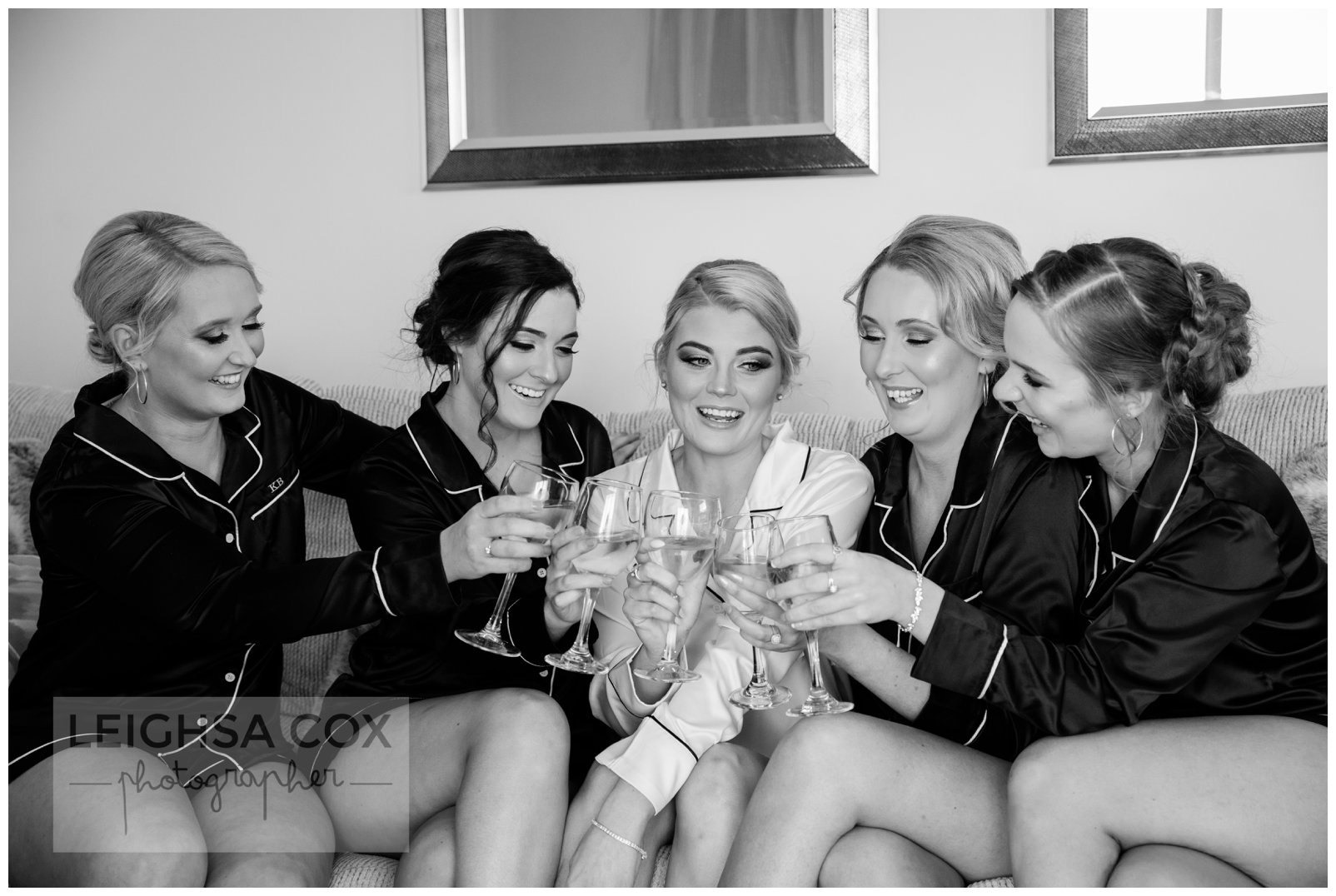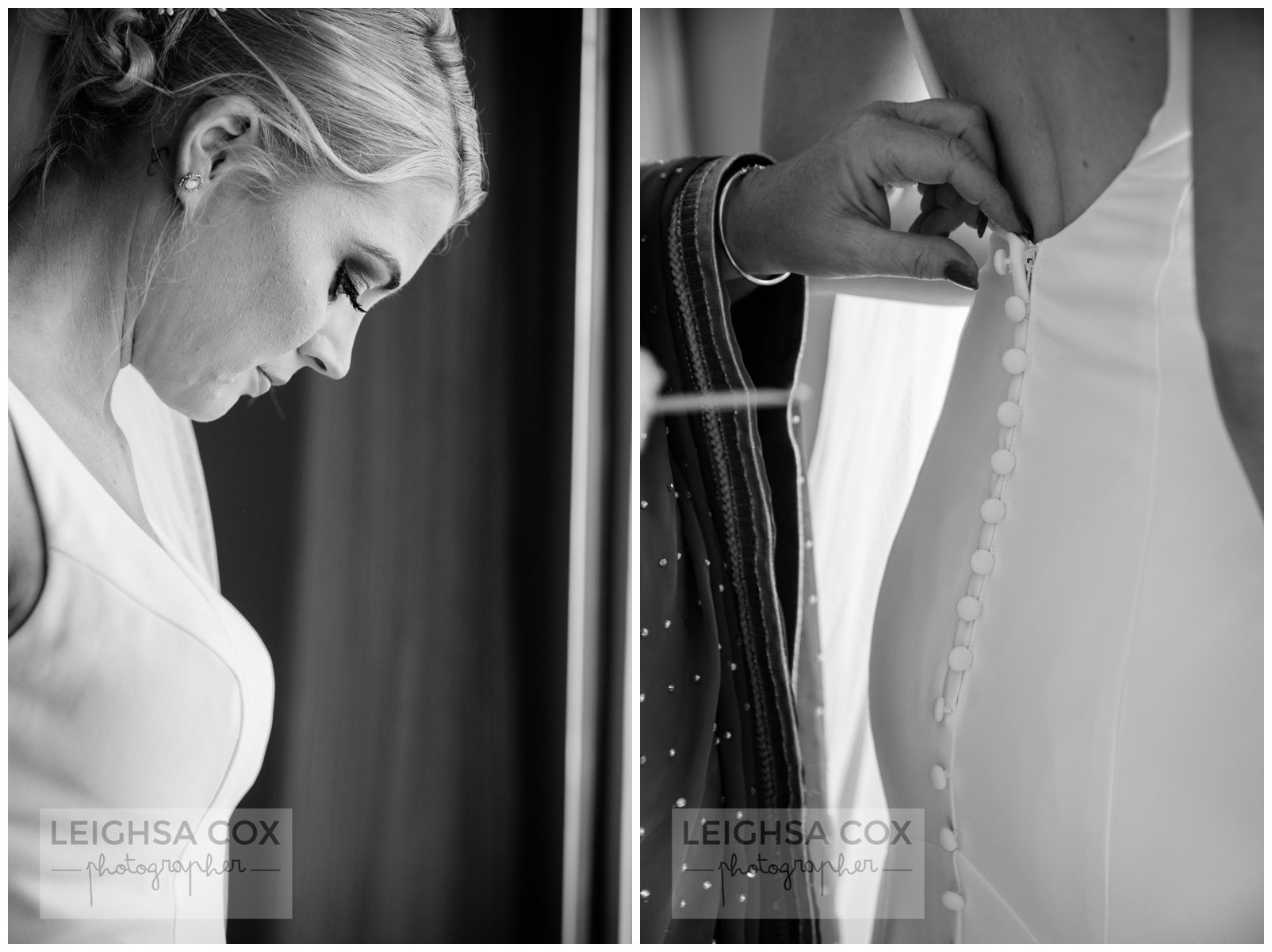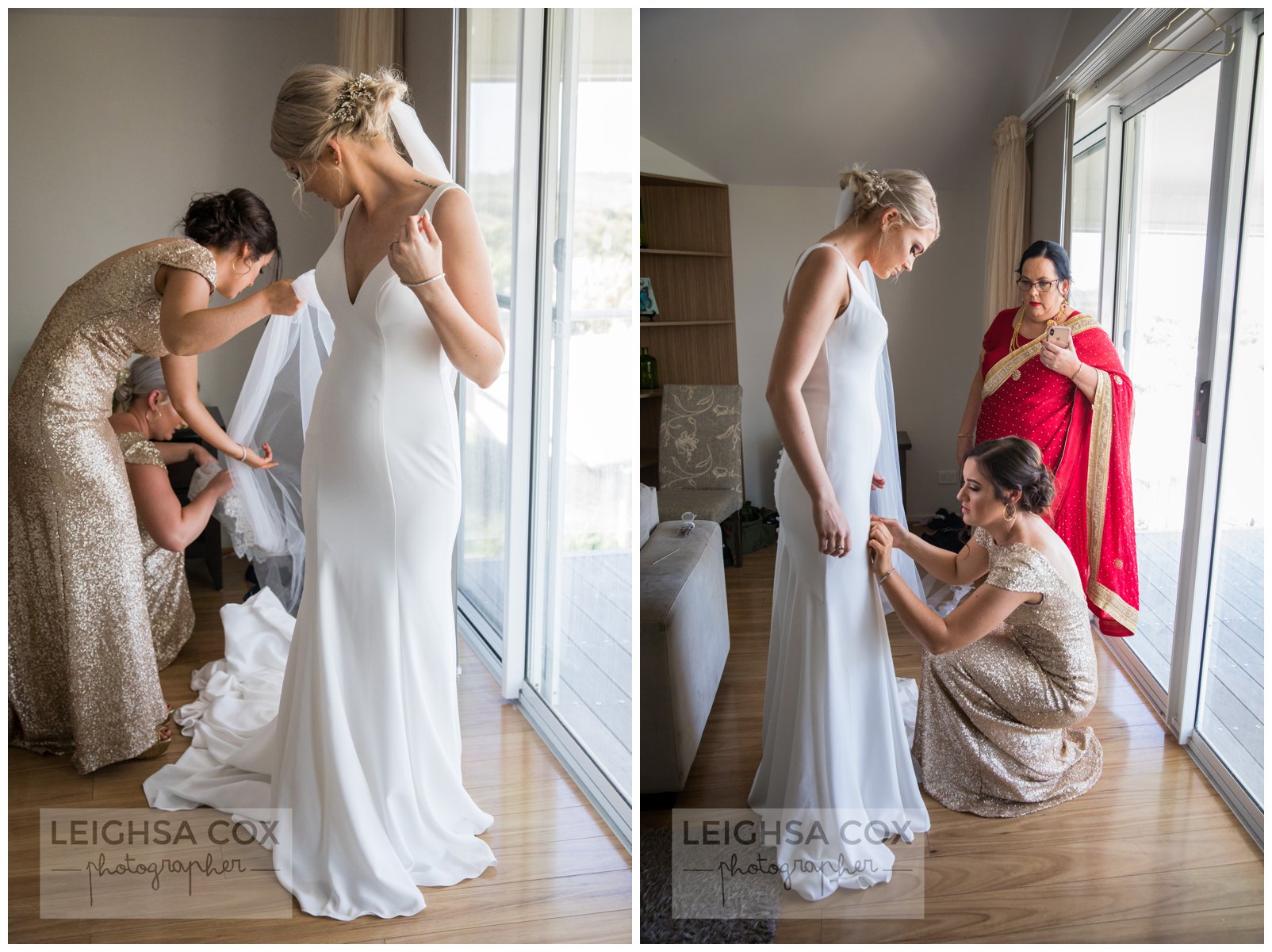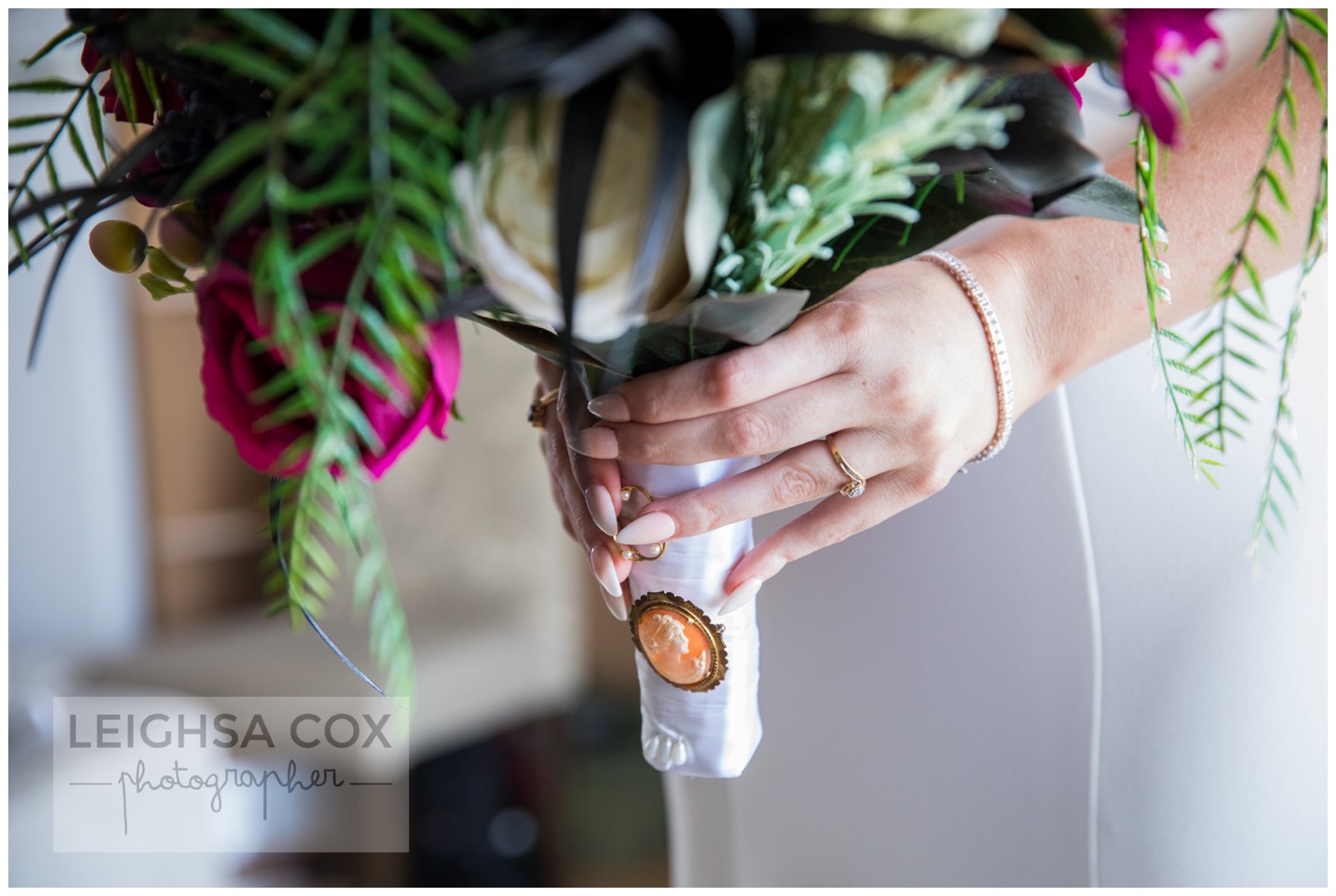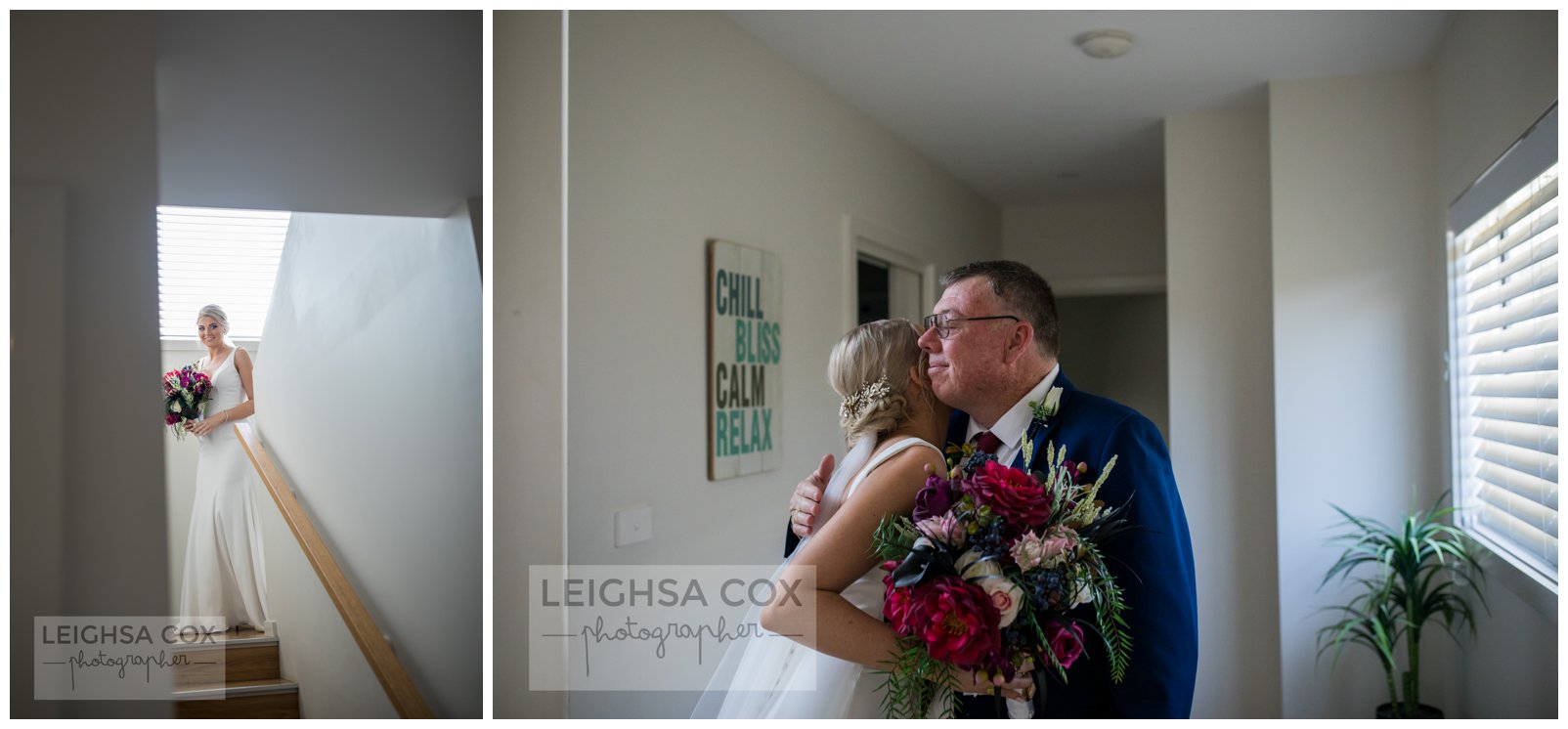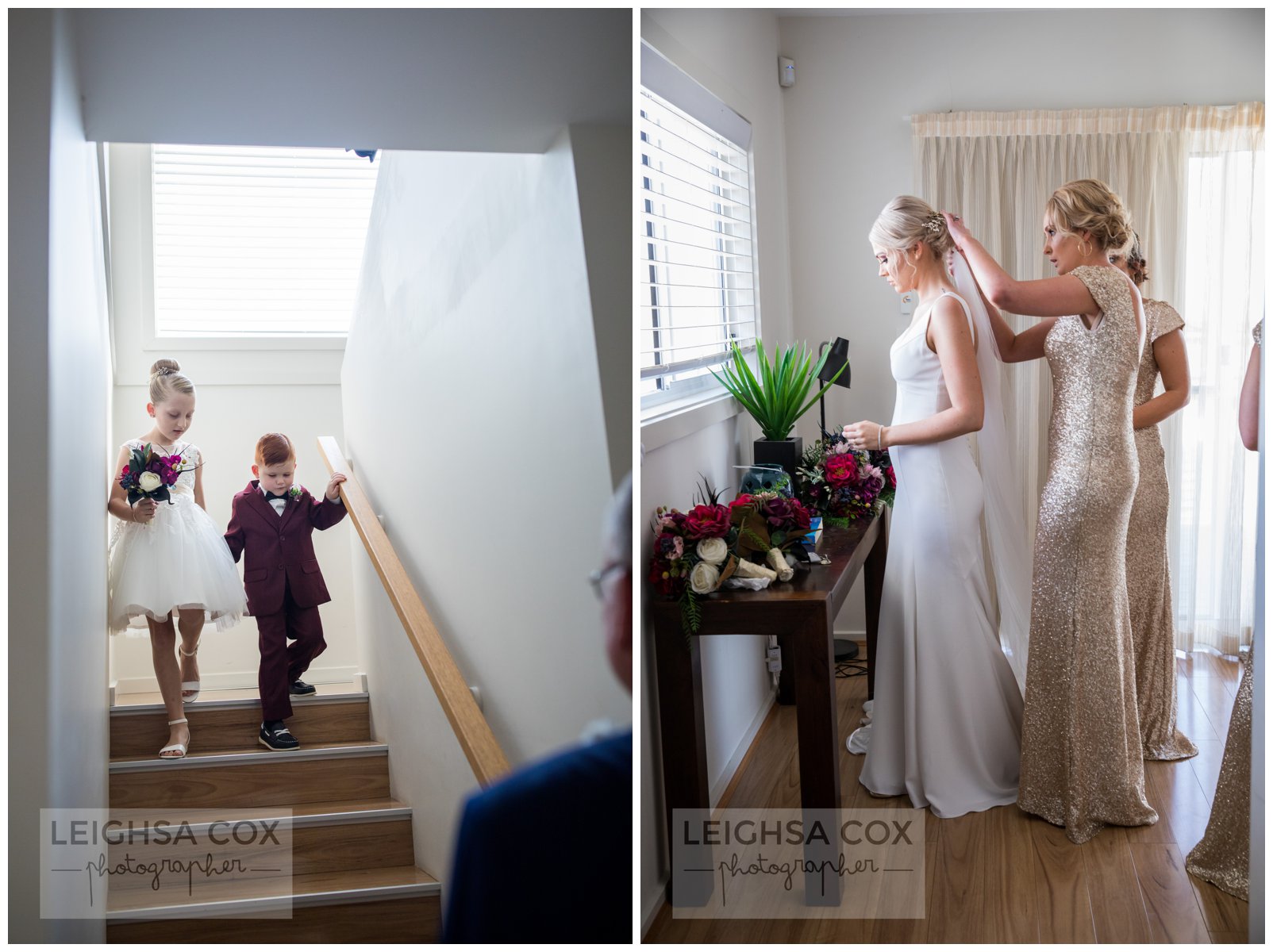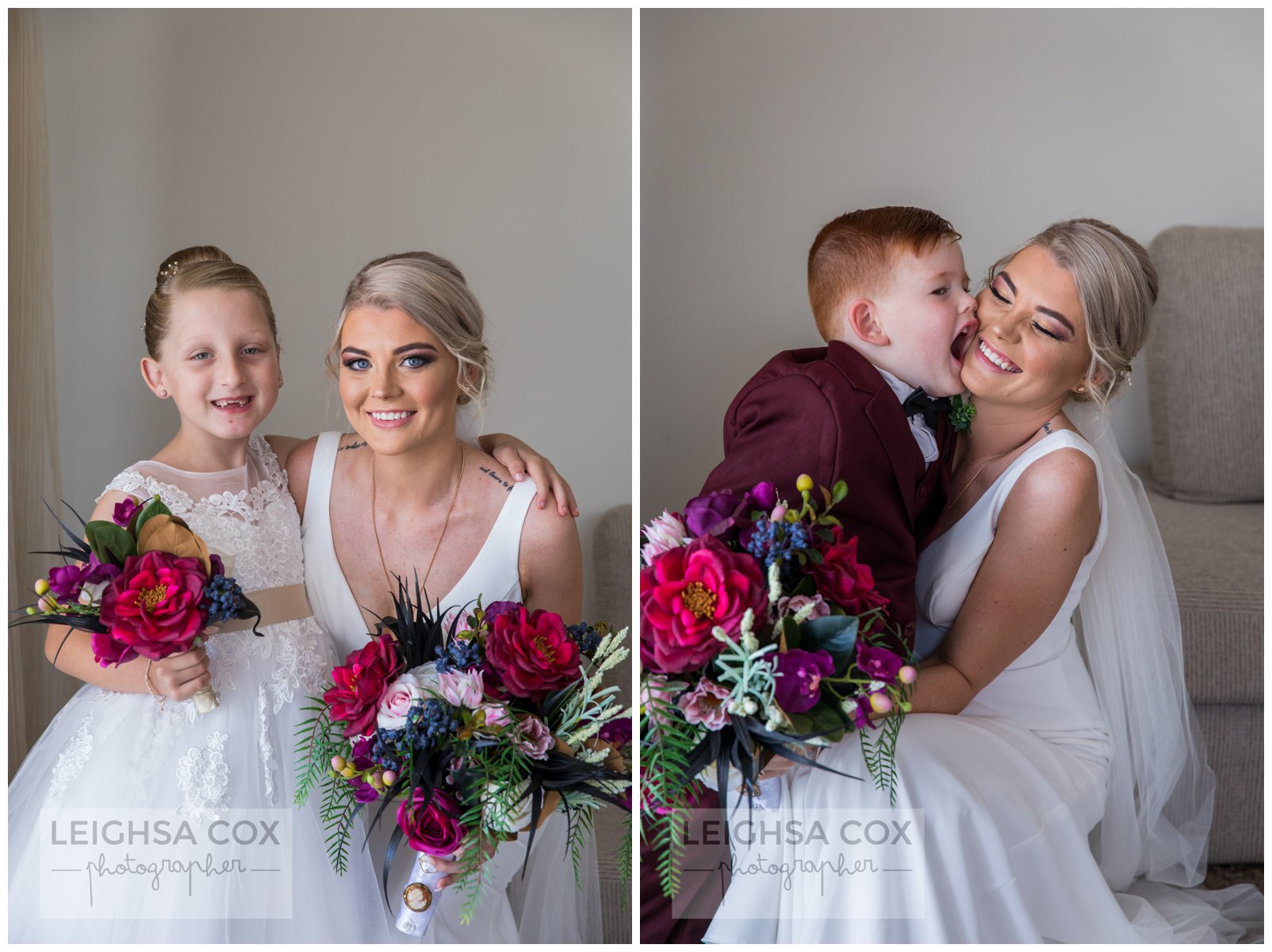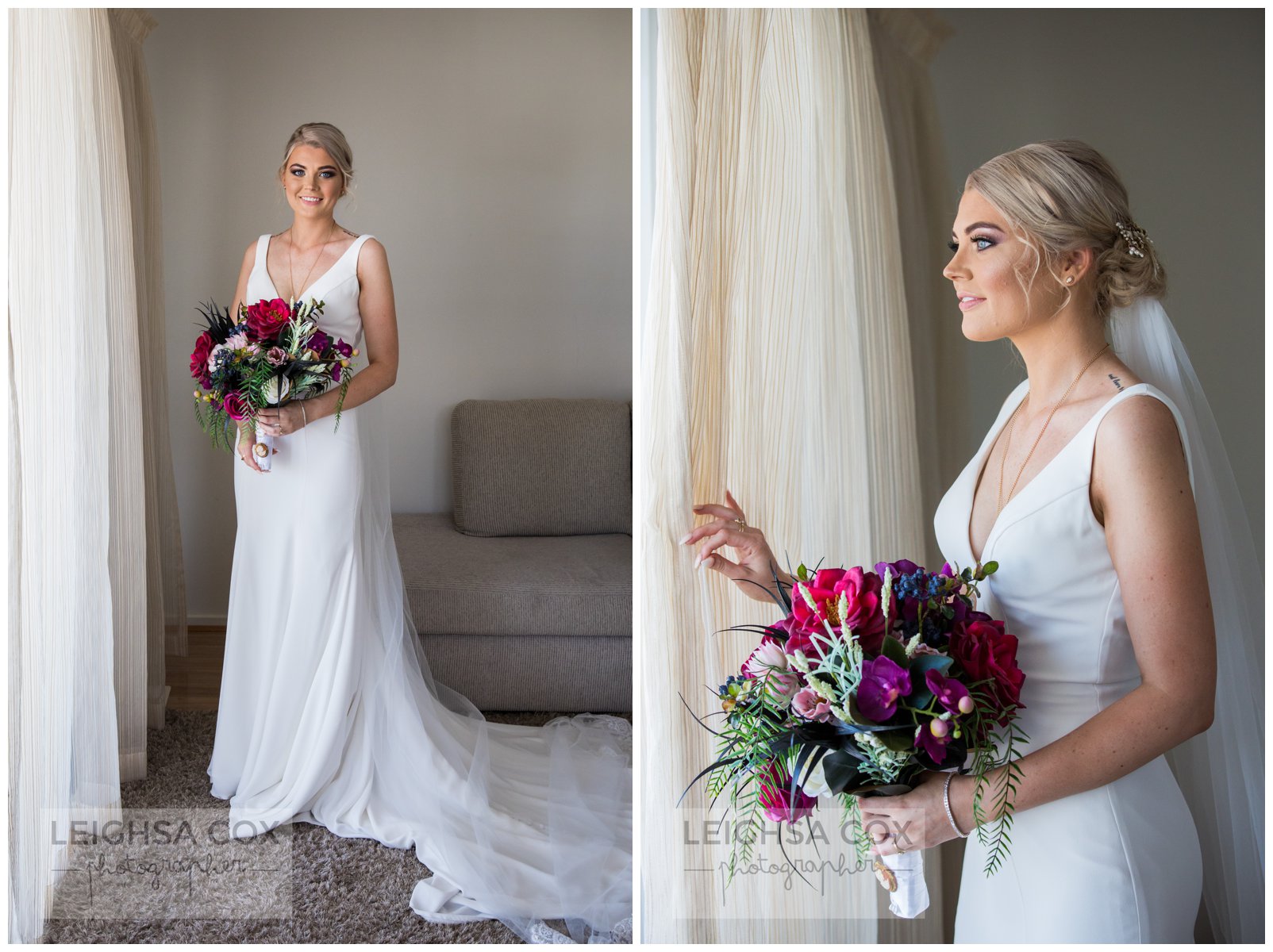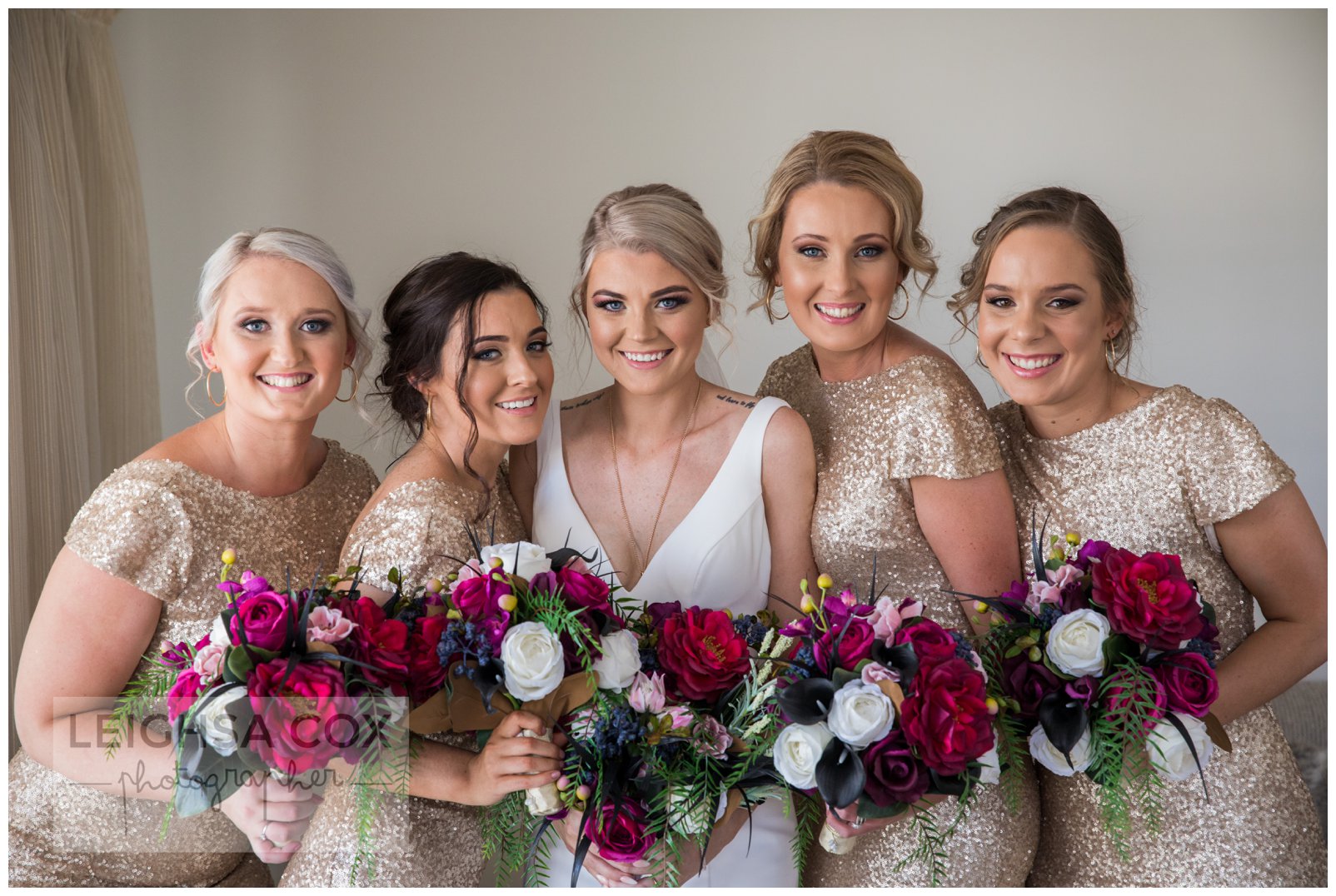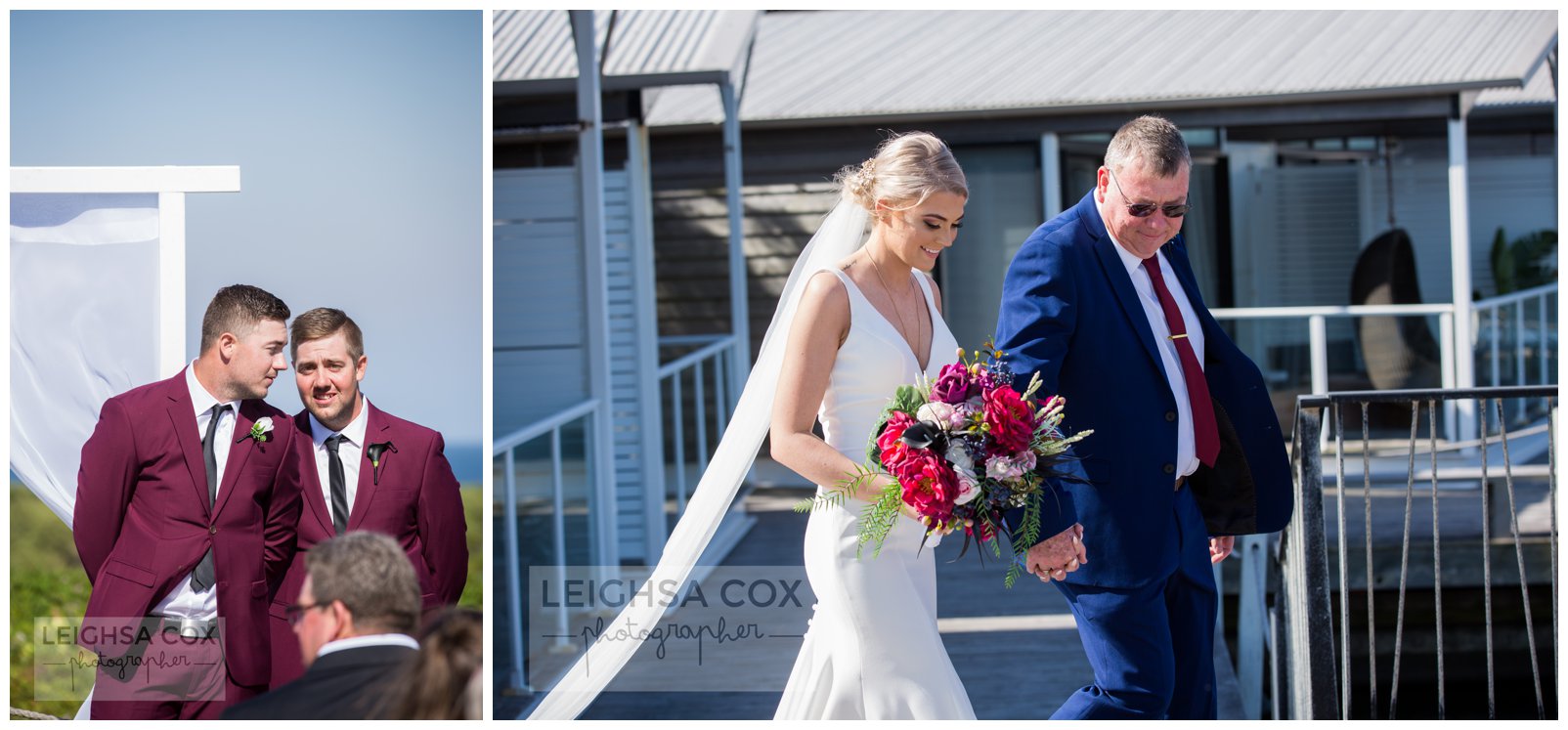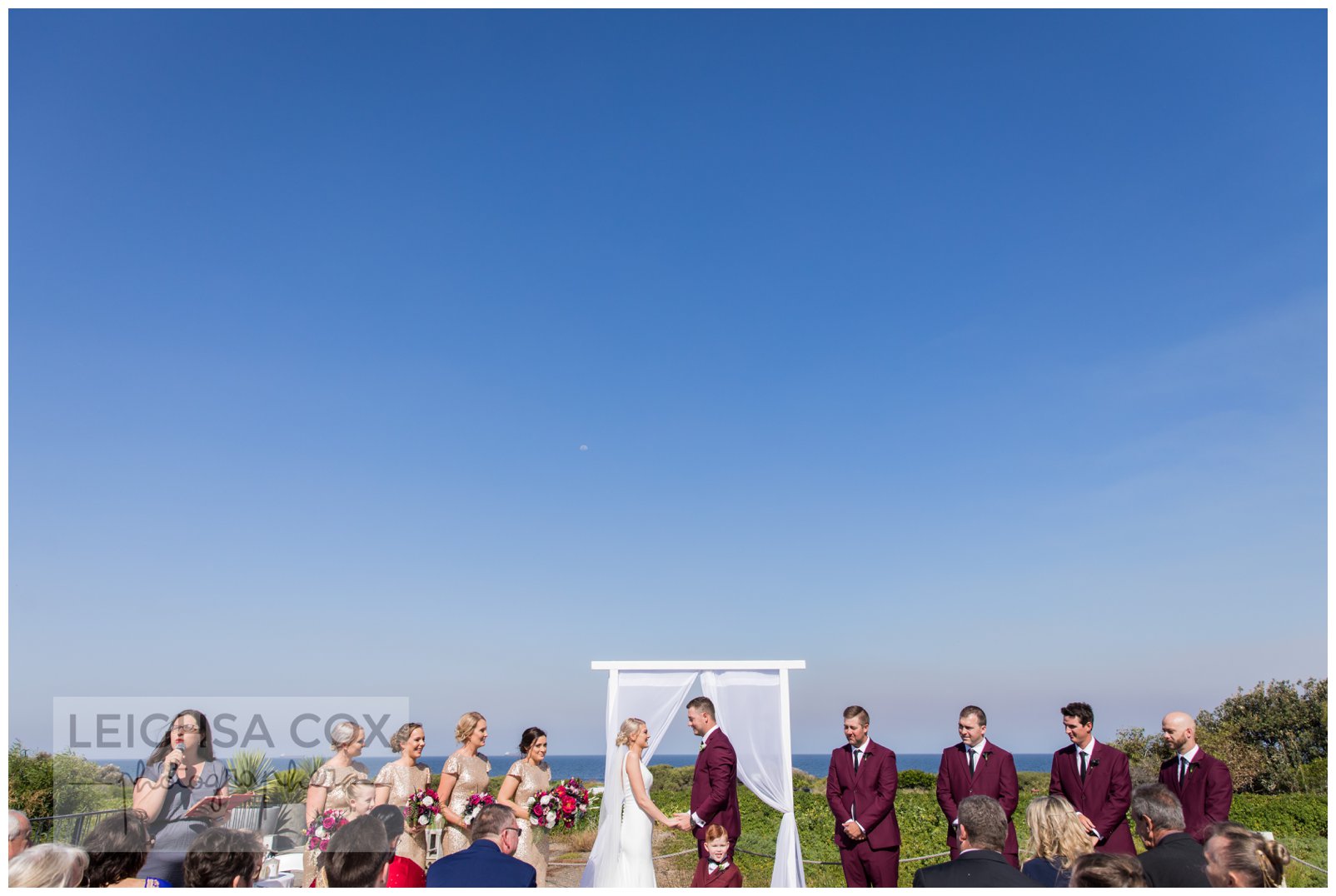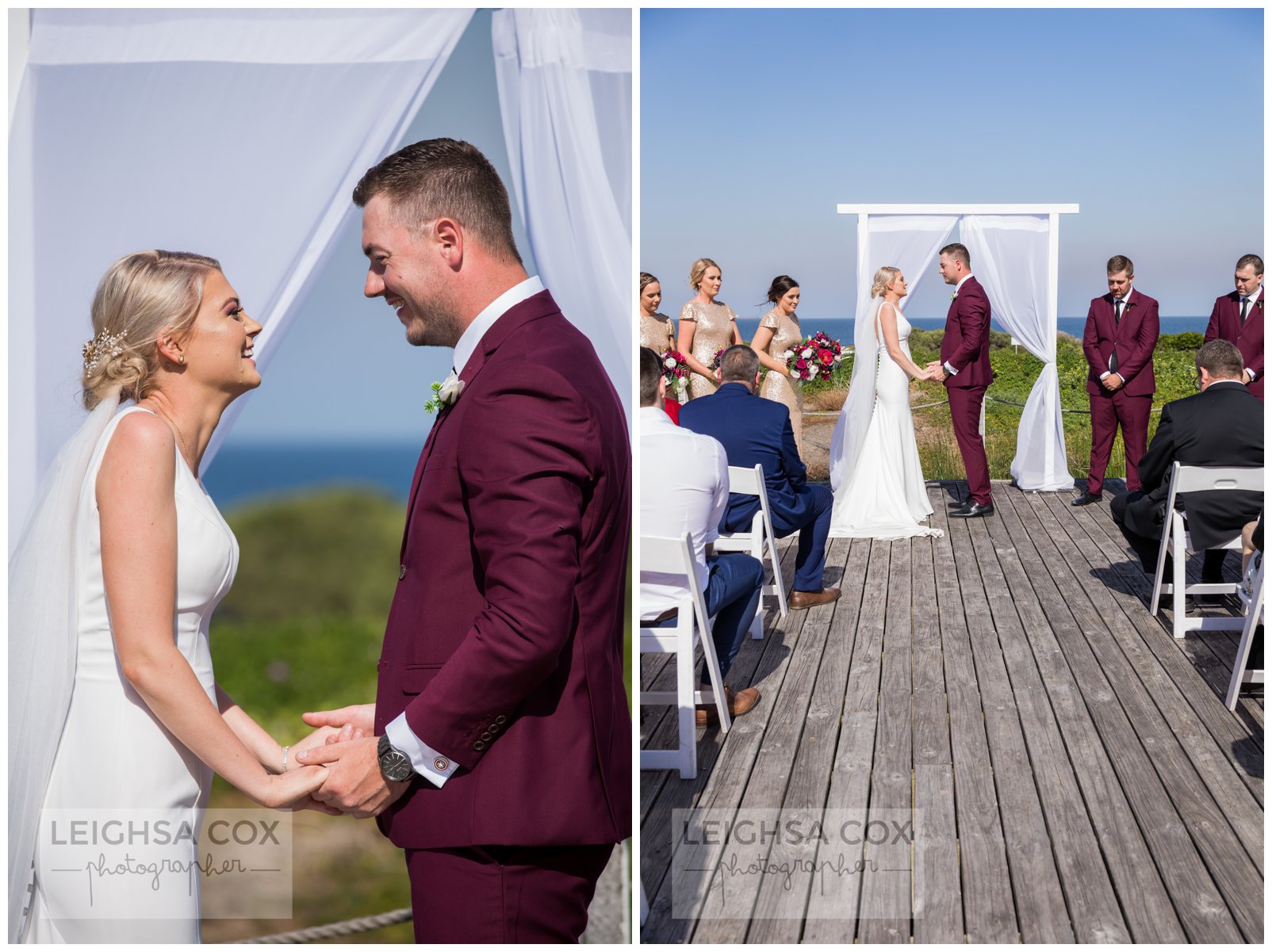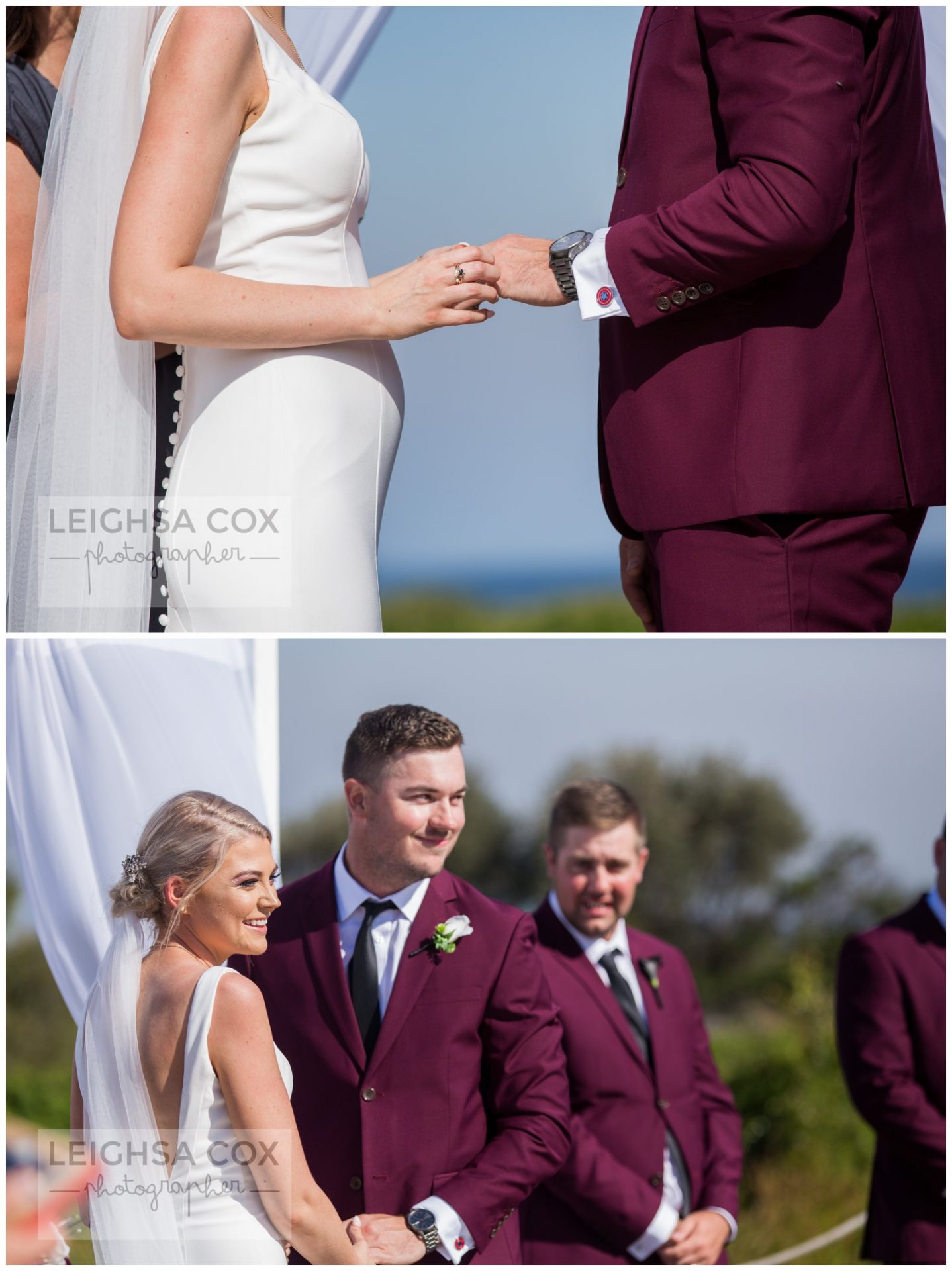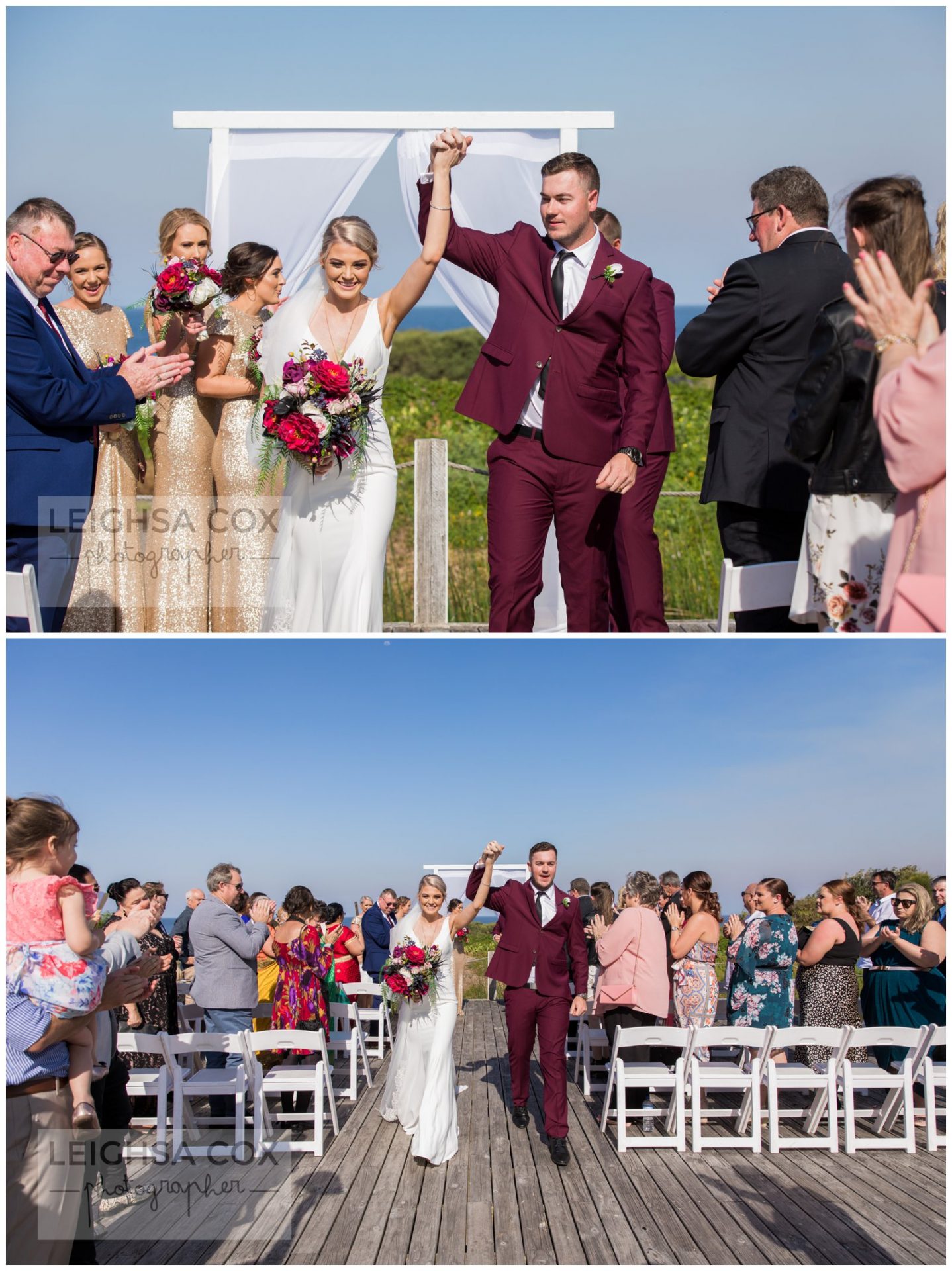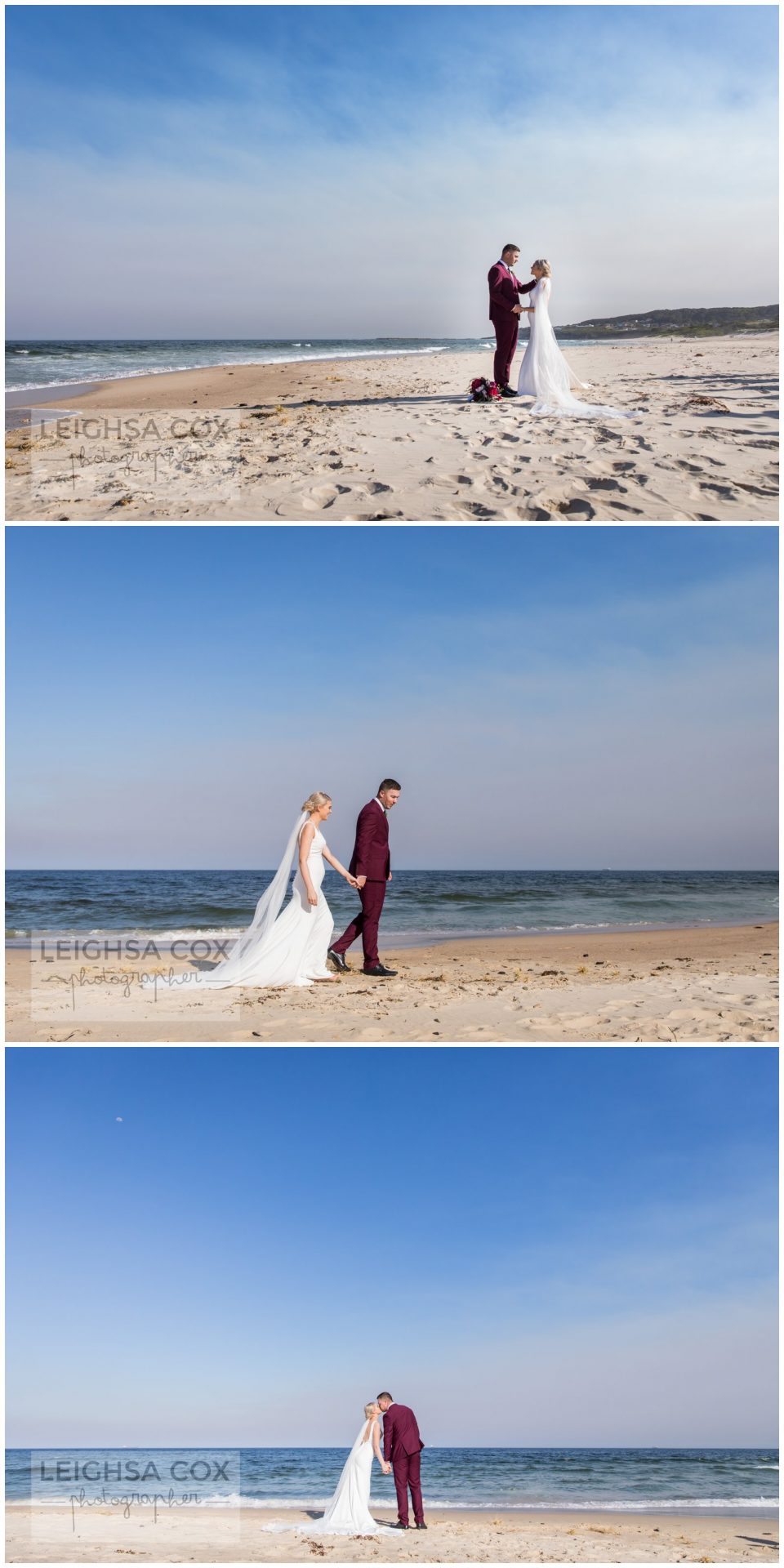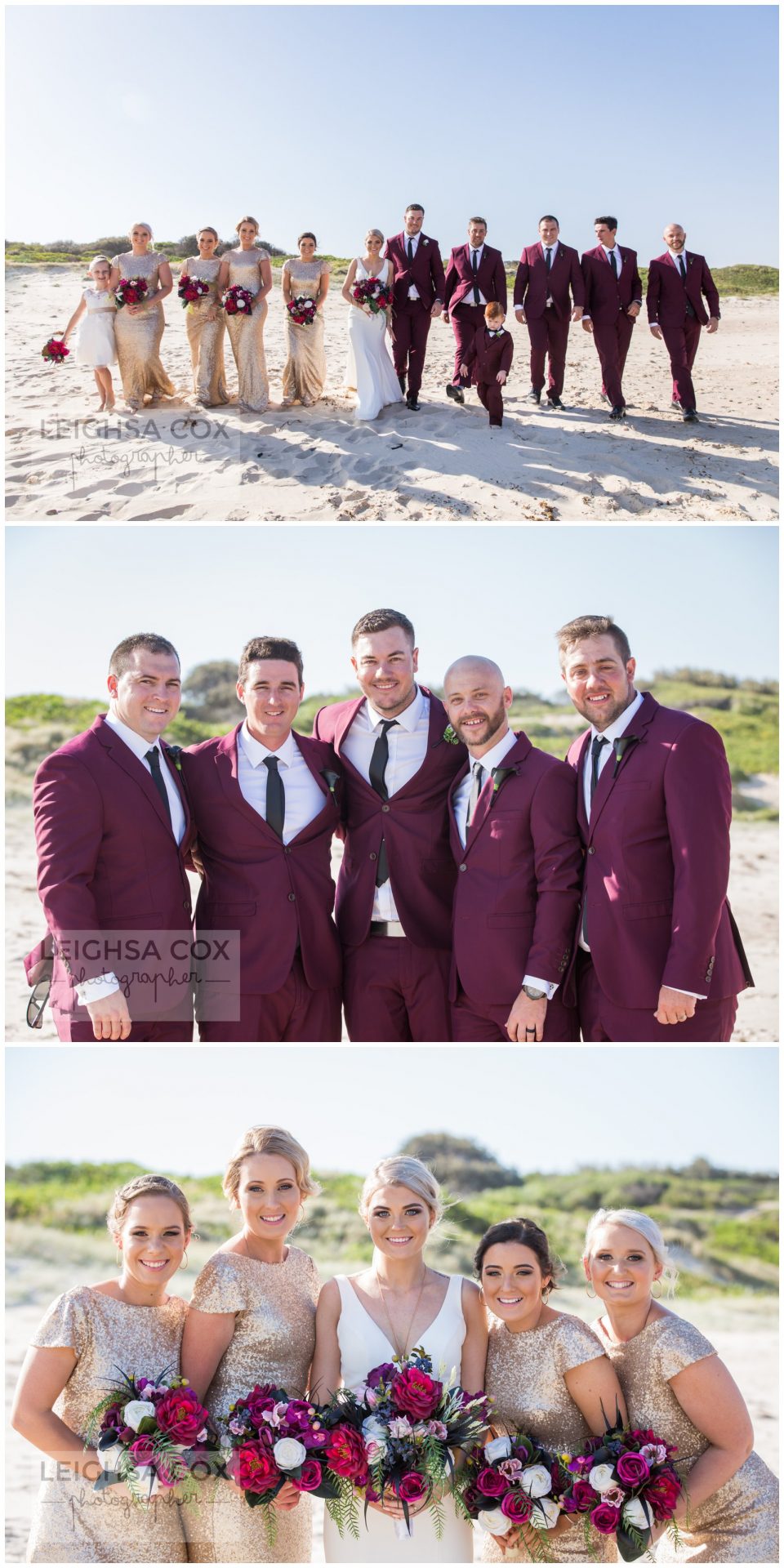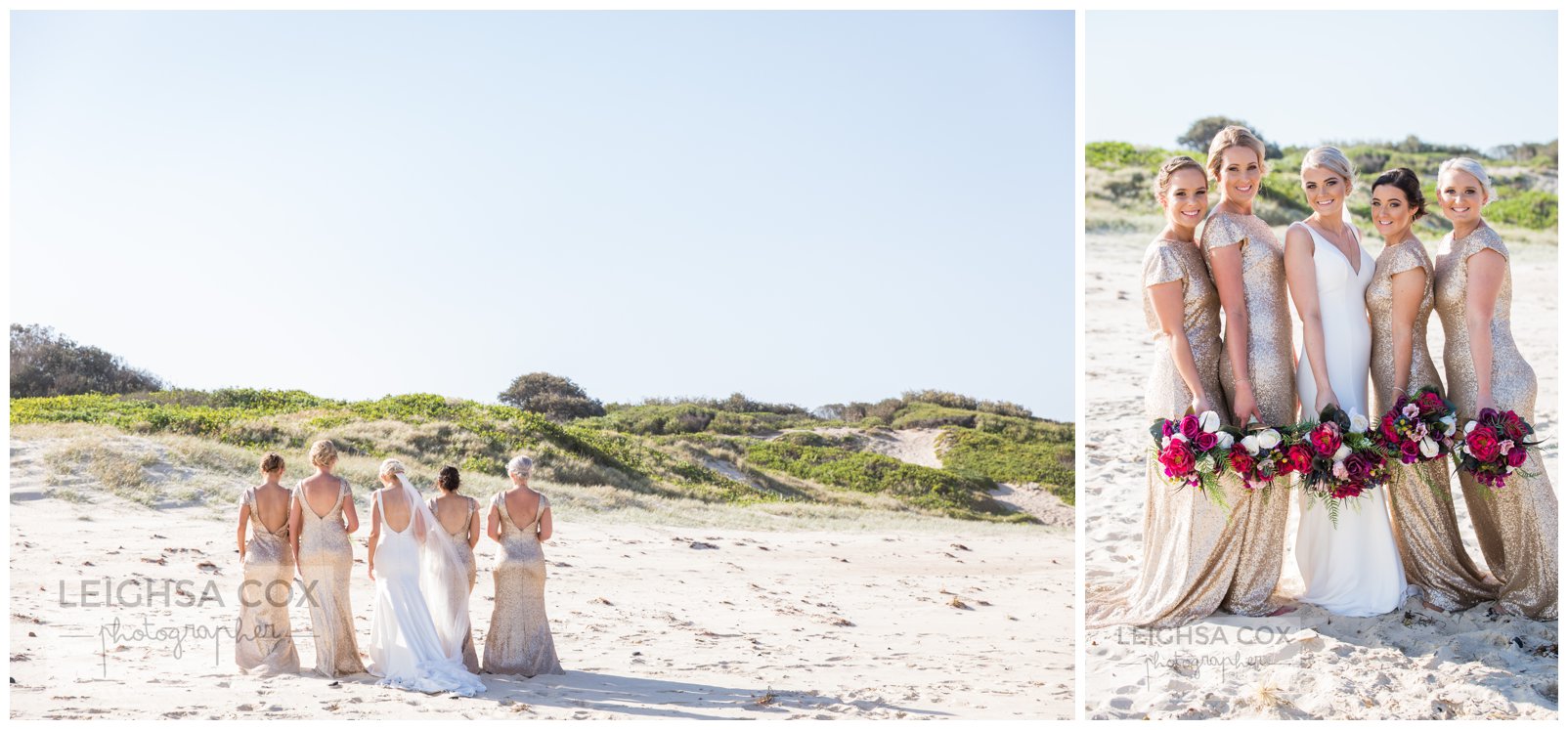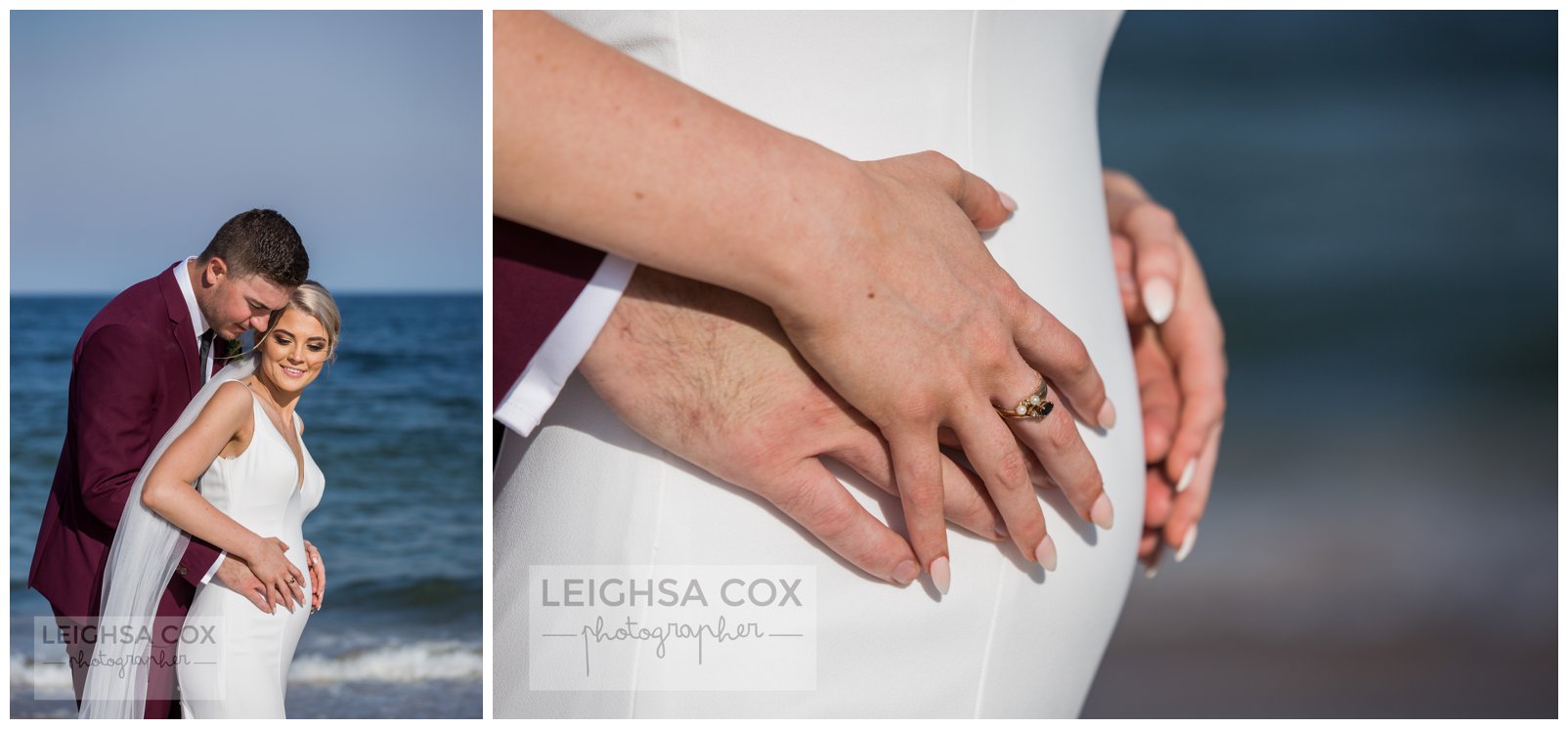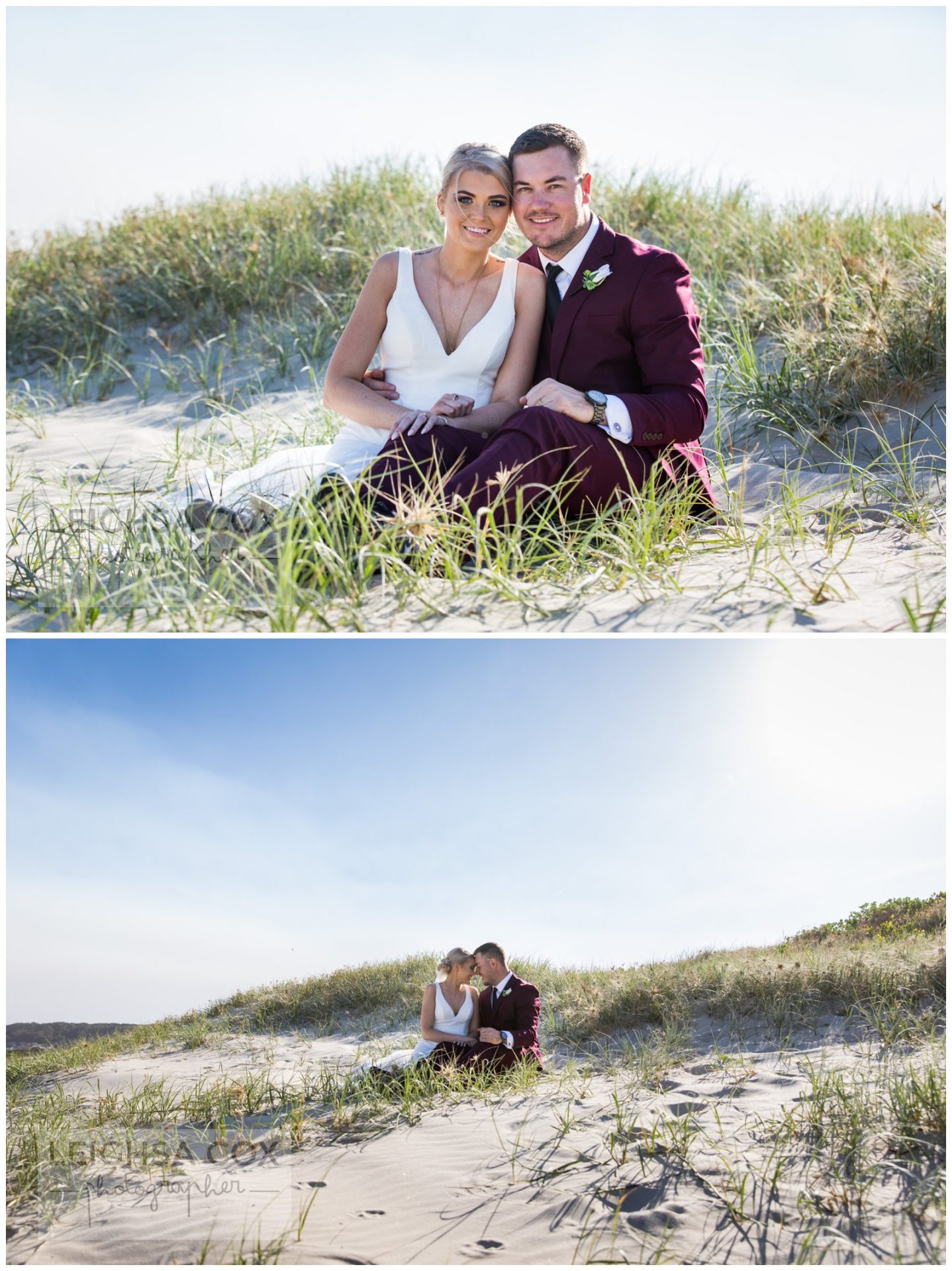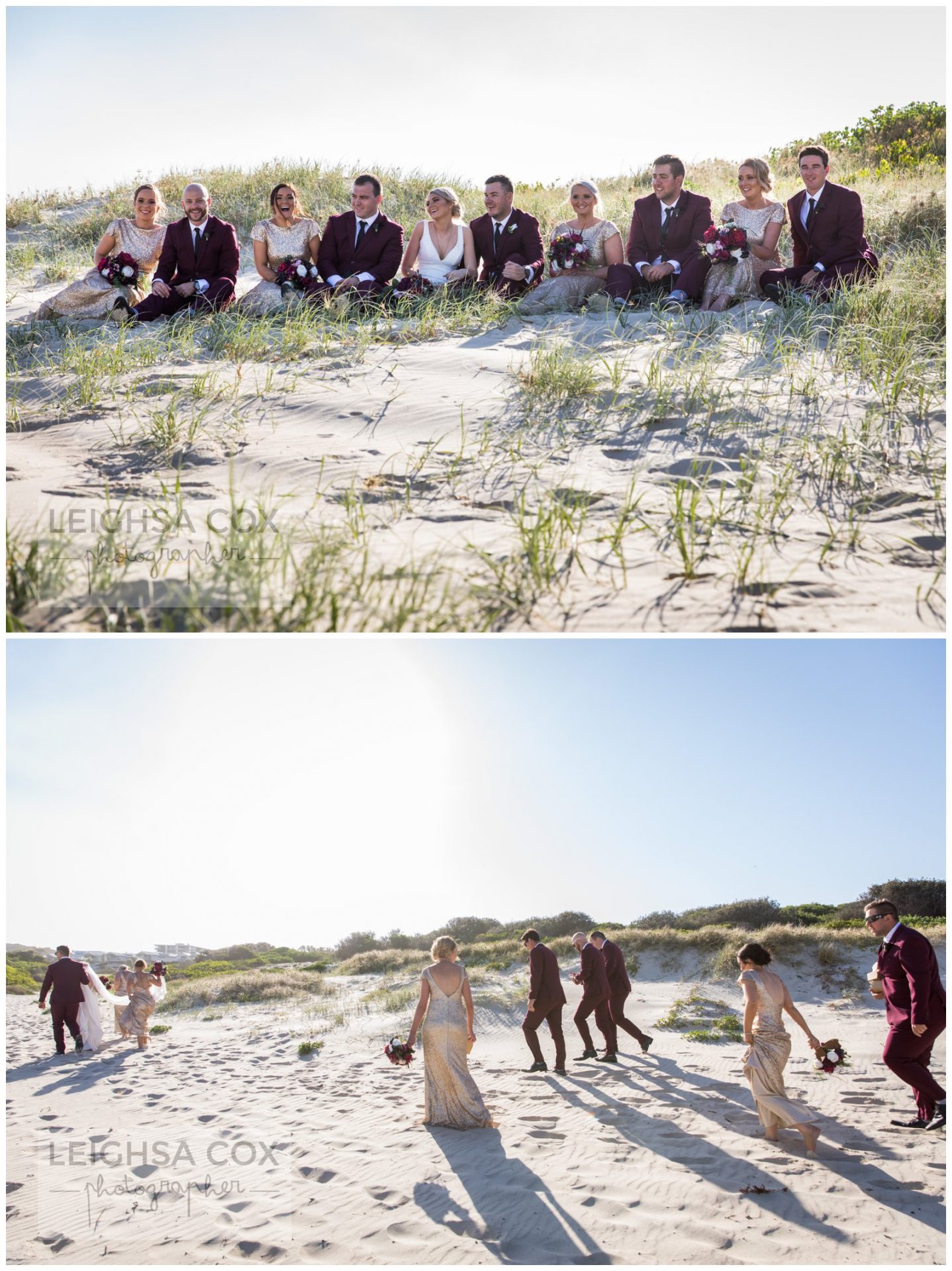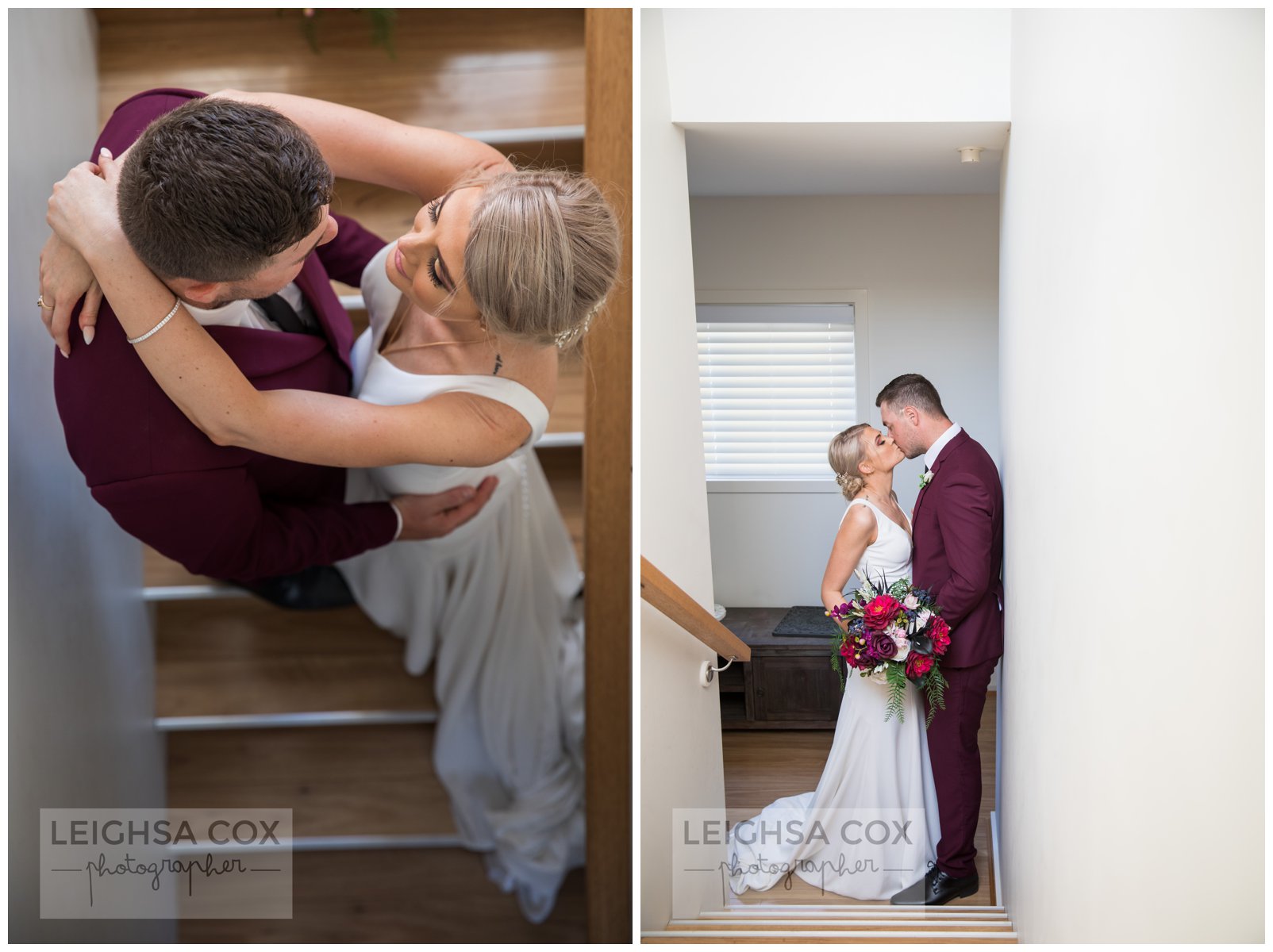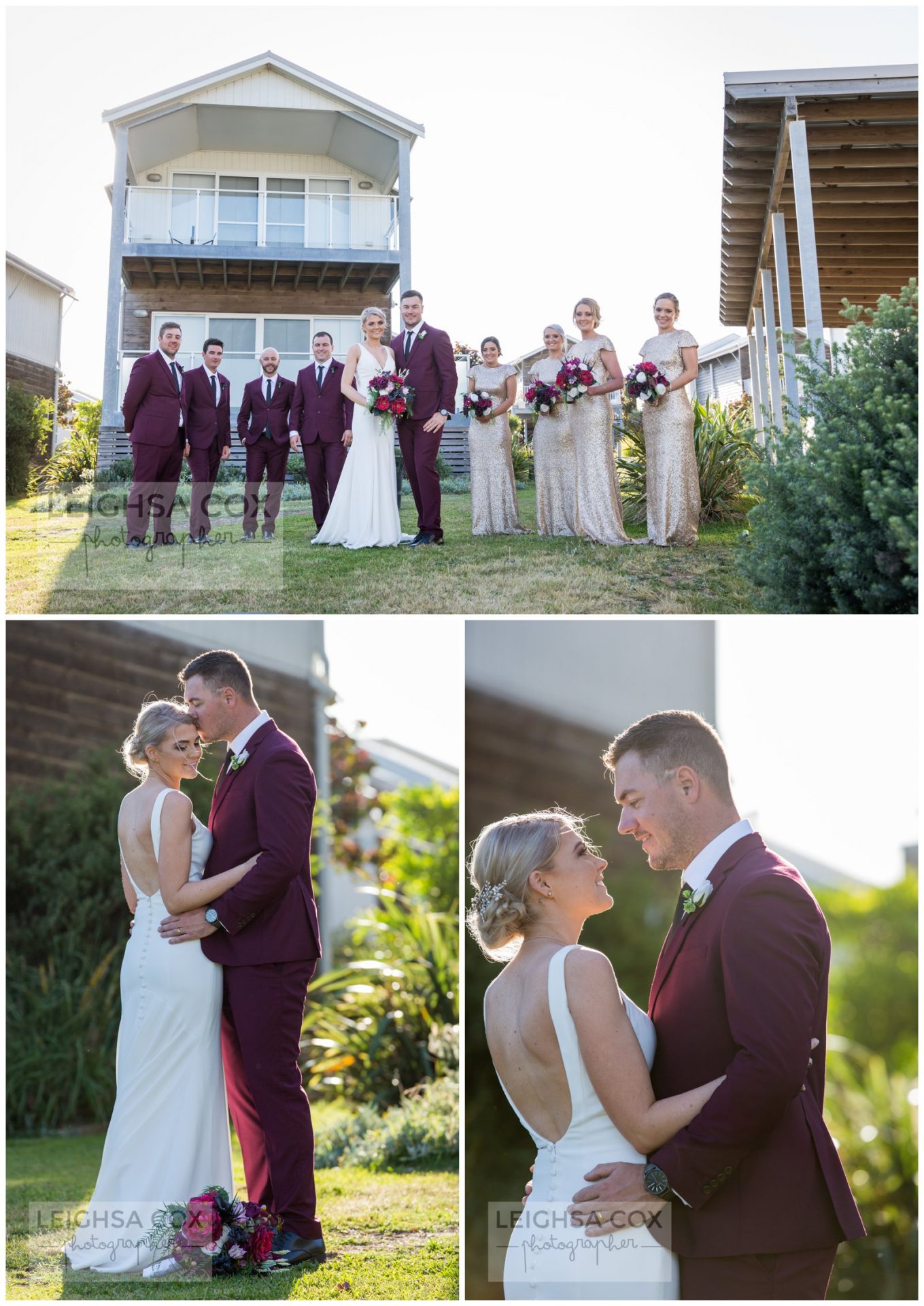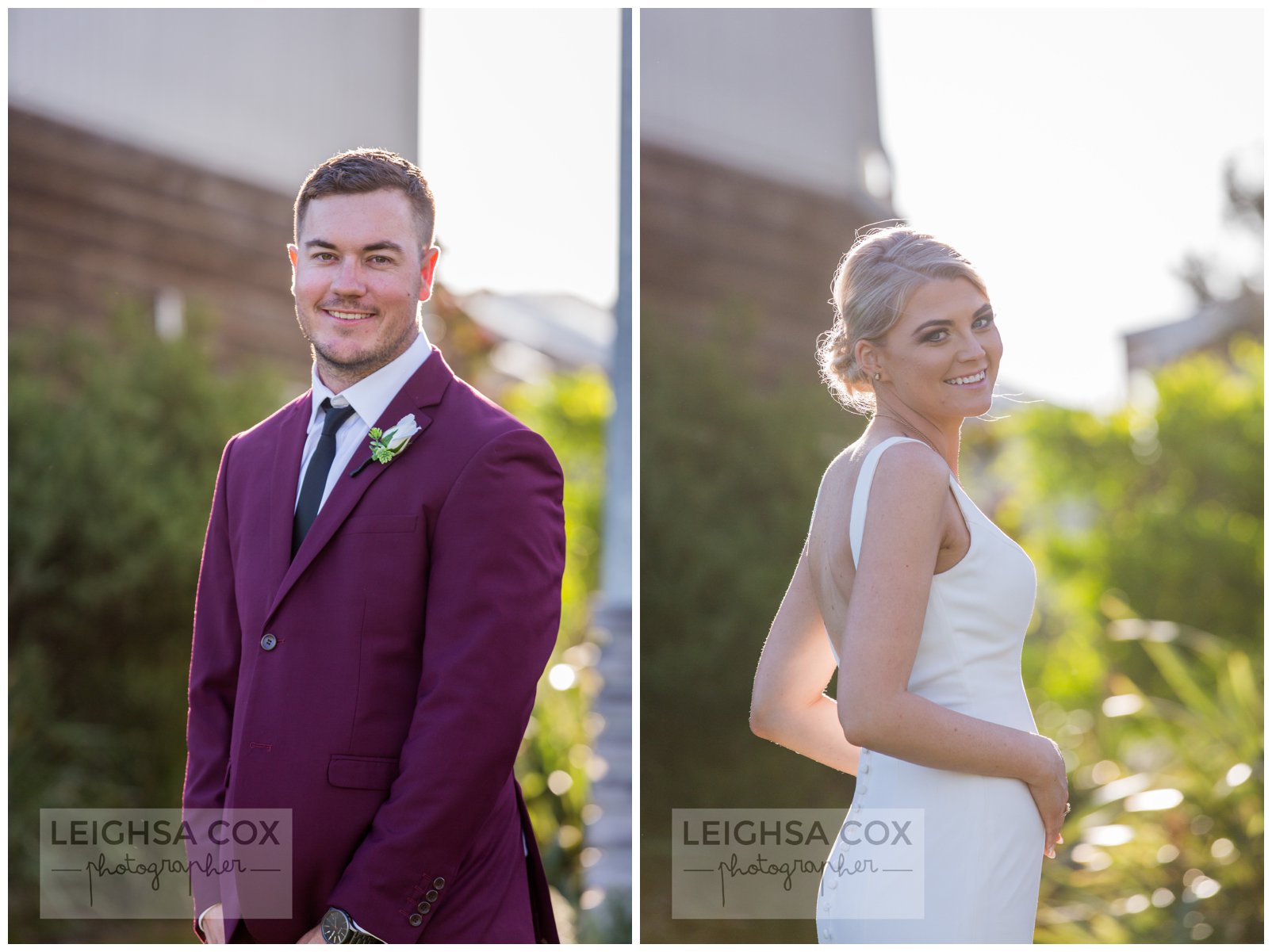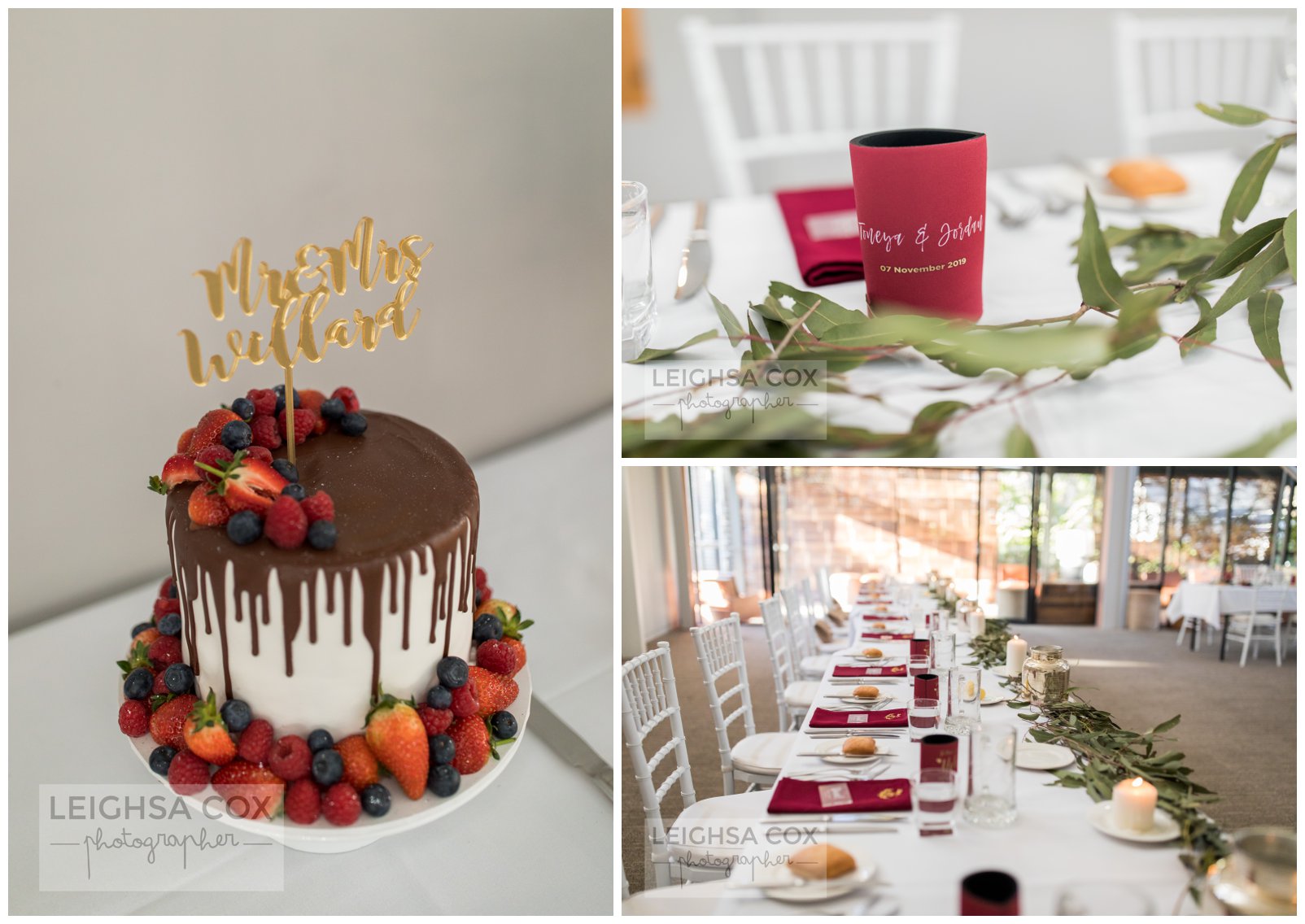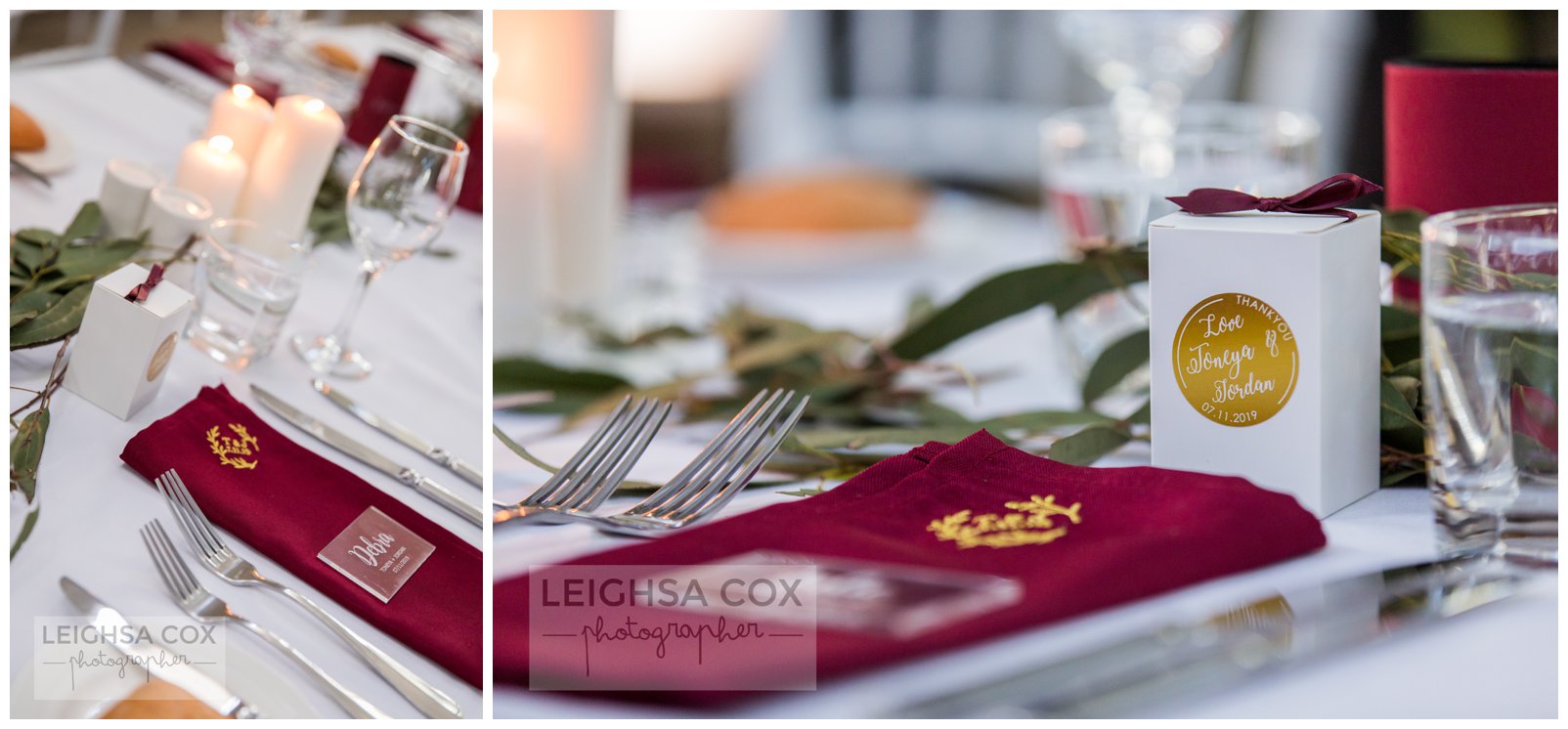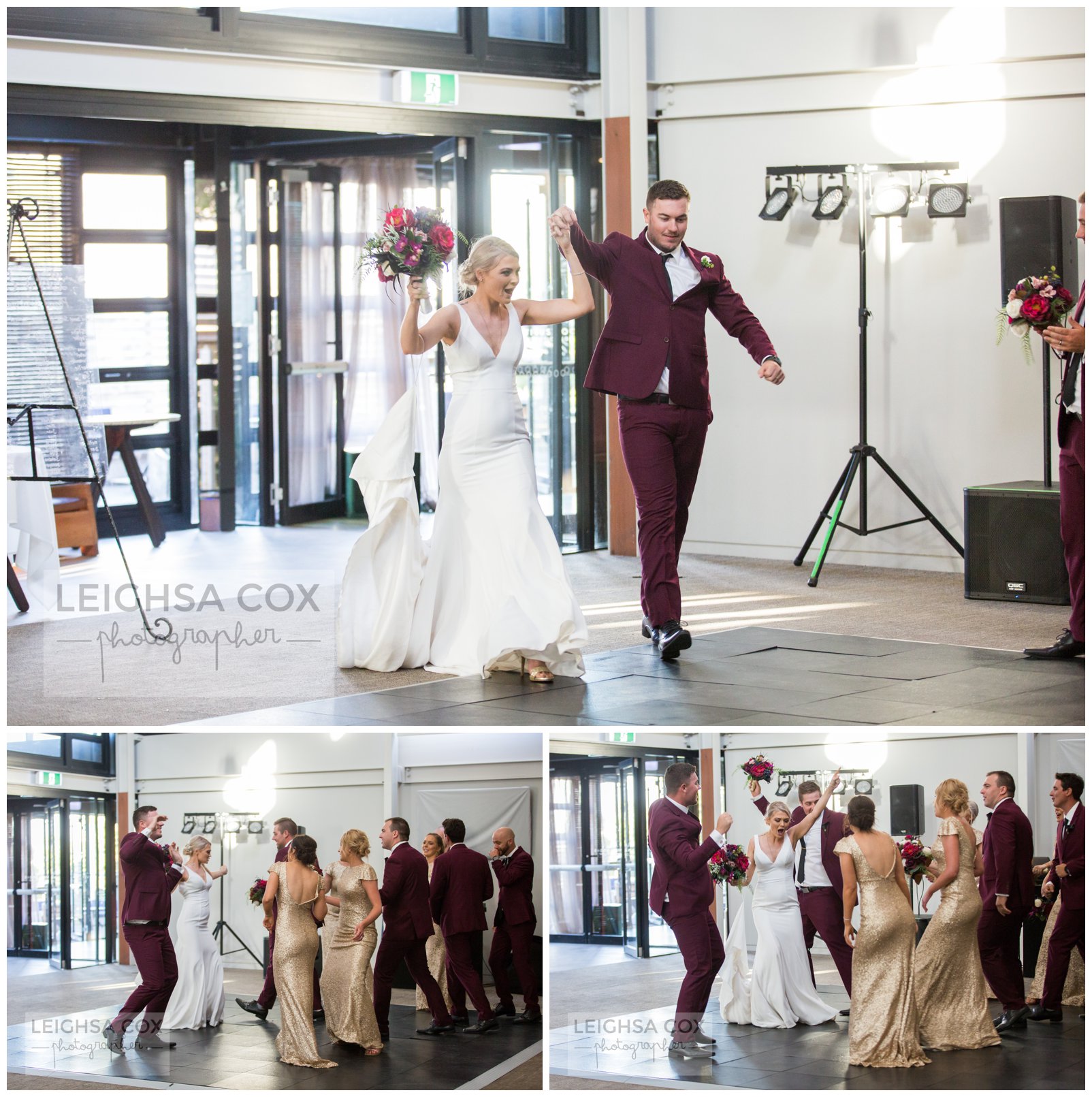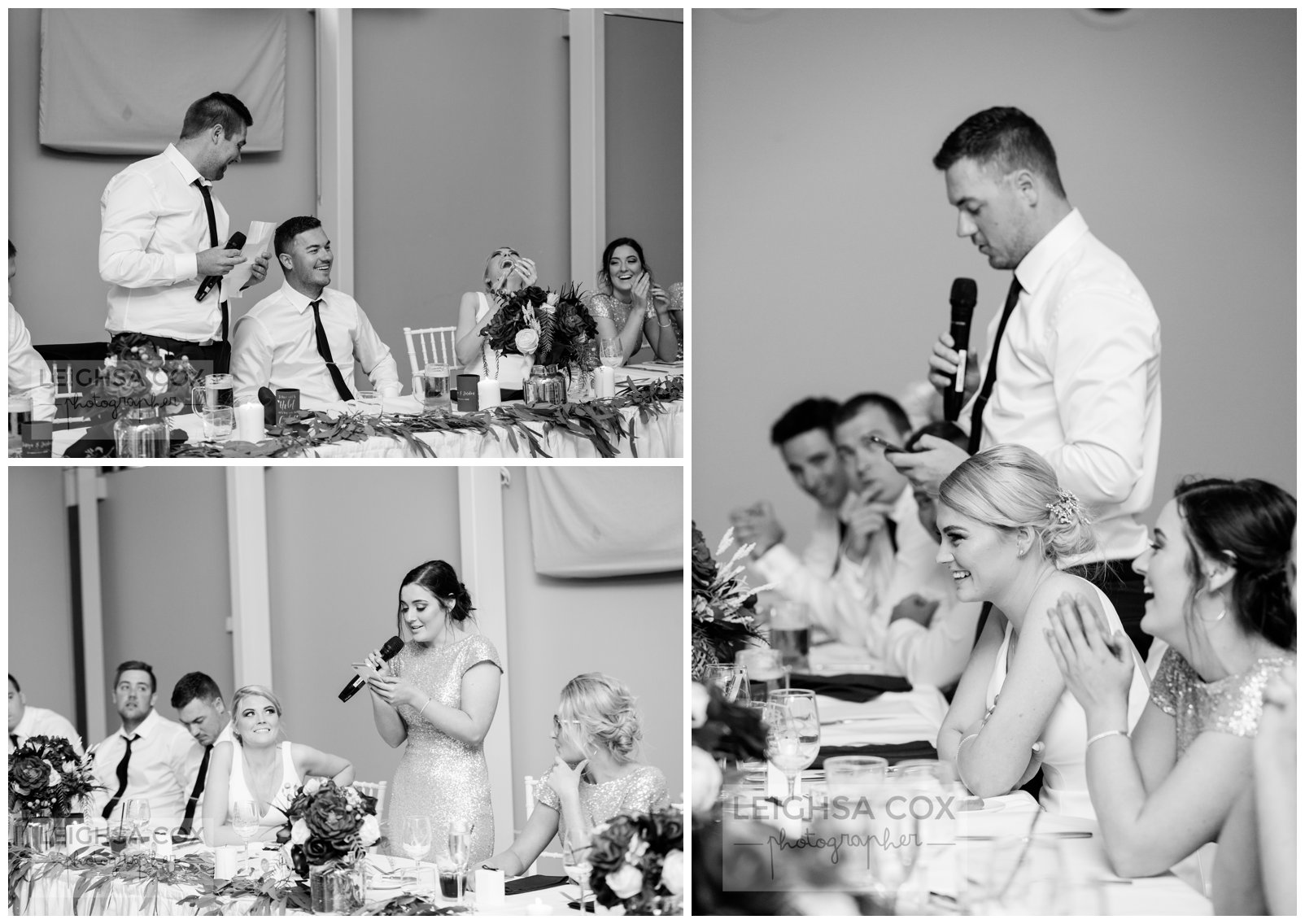 oooh check out the perfect pastel skies in photos below!! So good.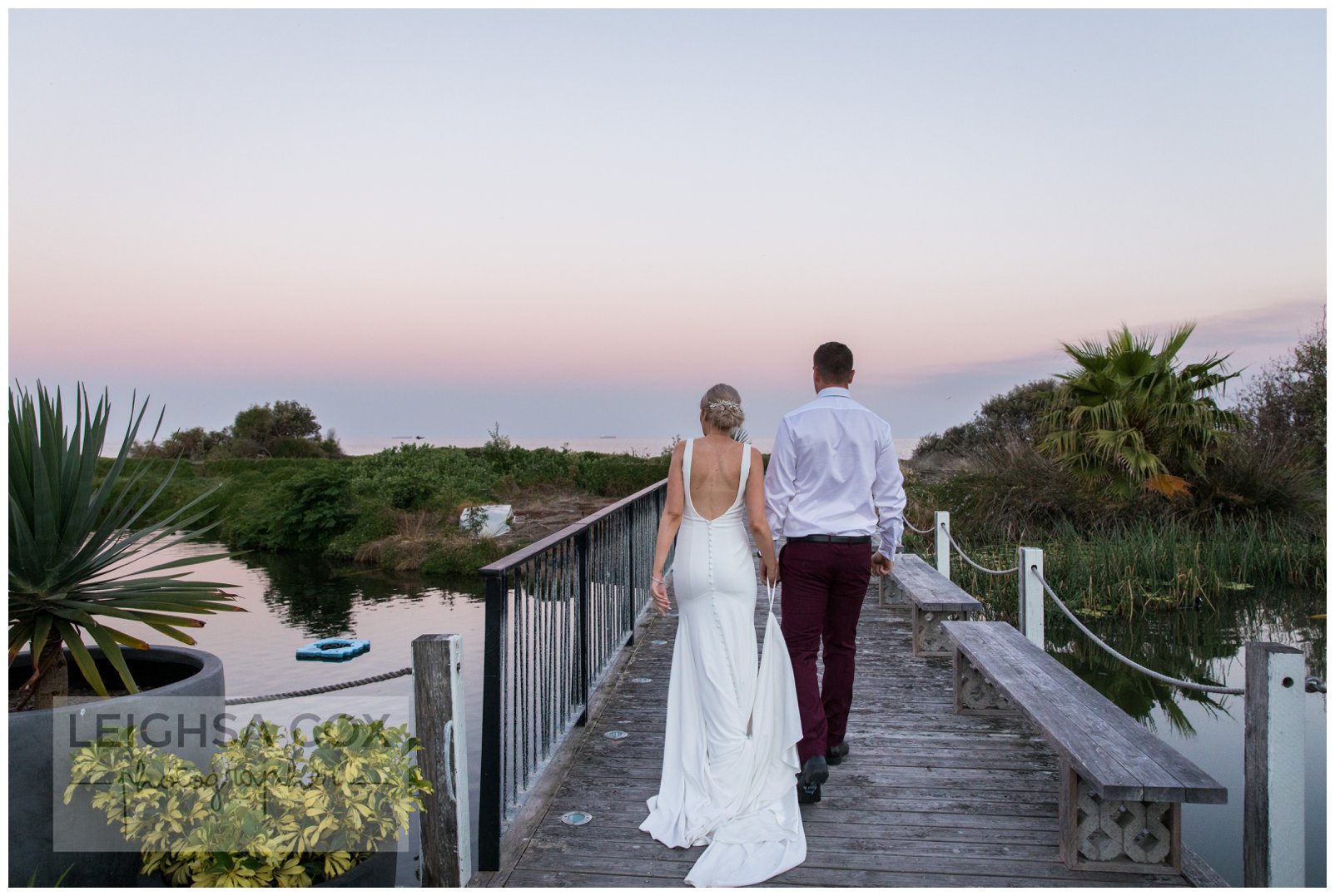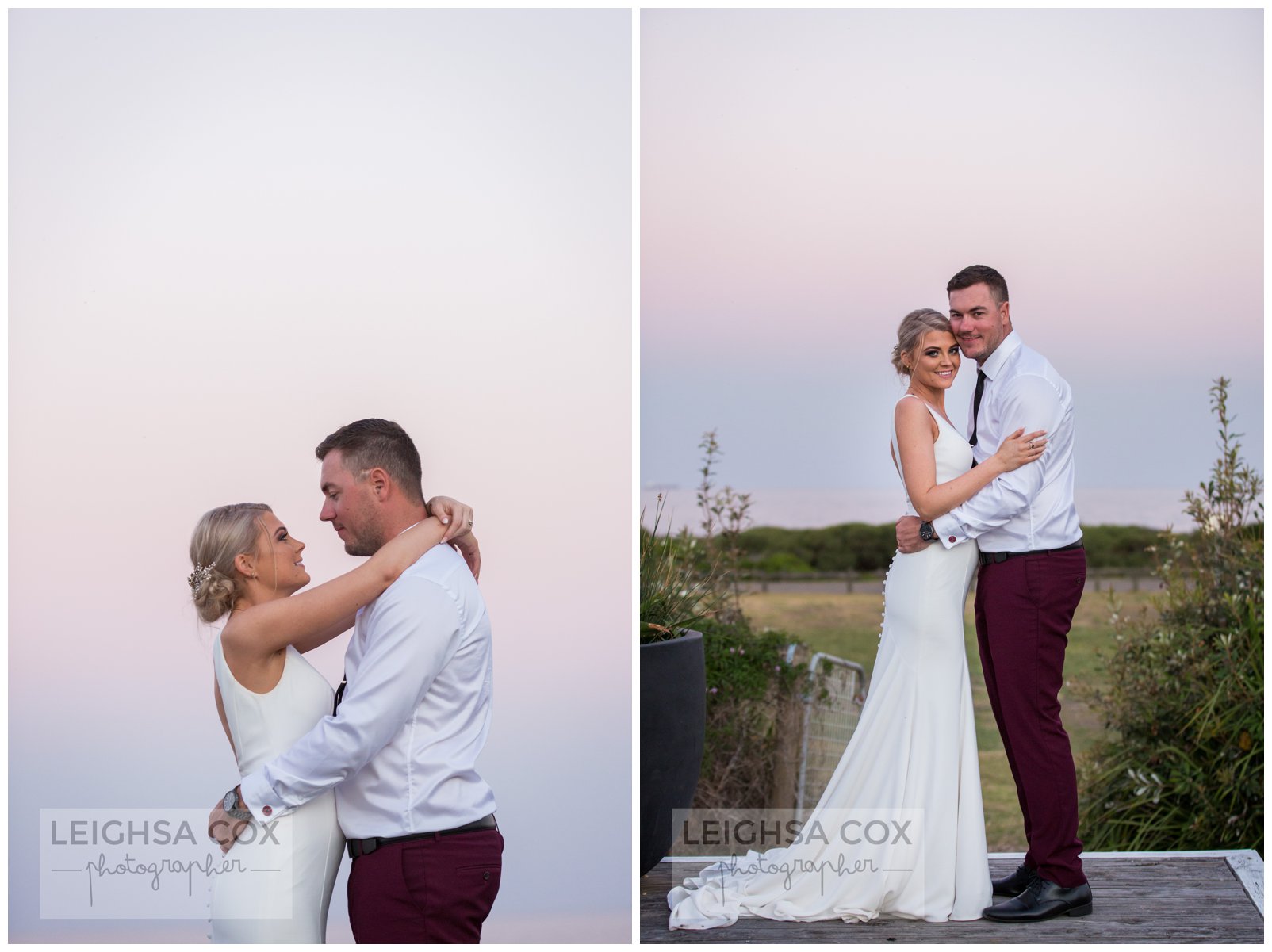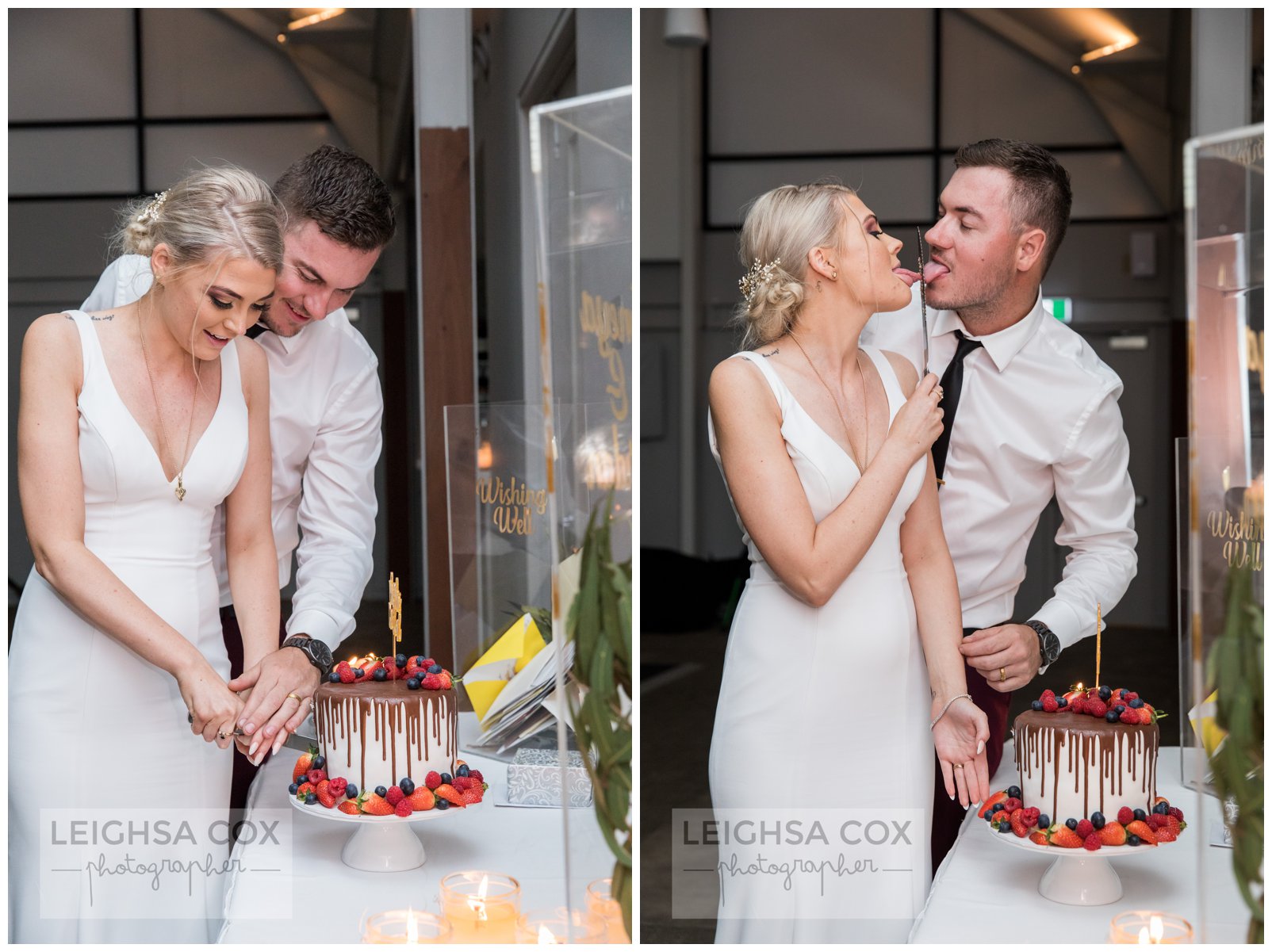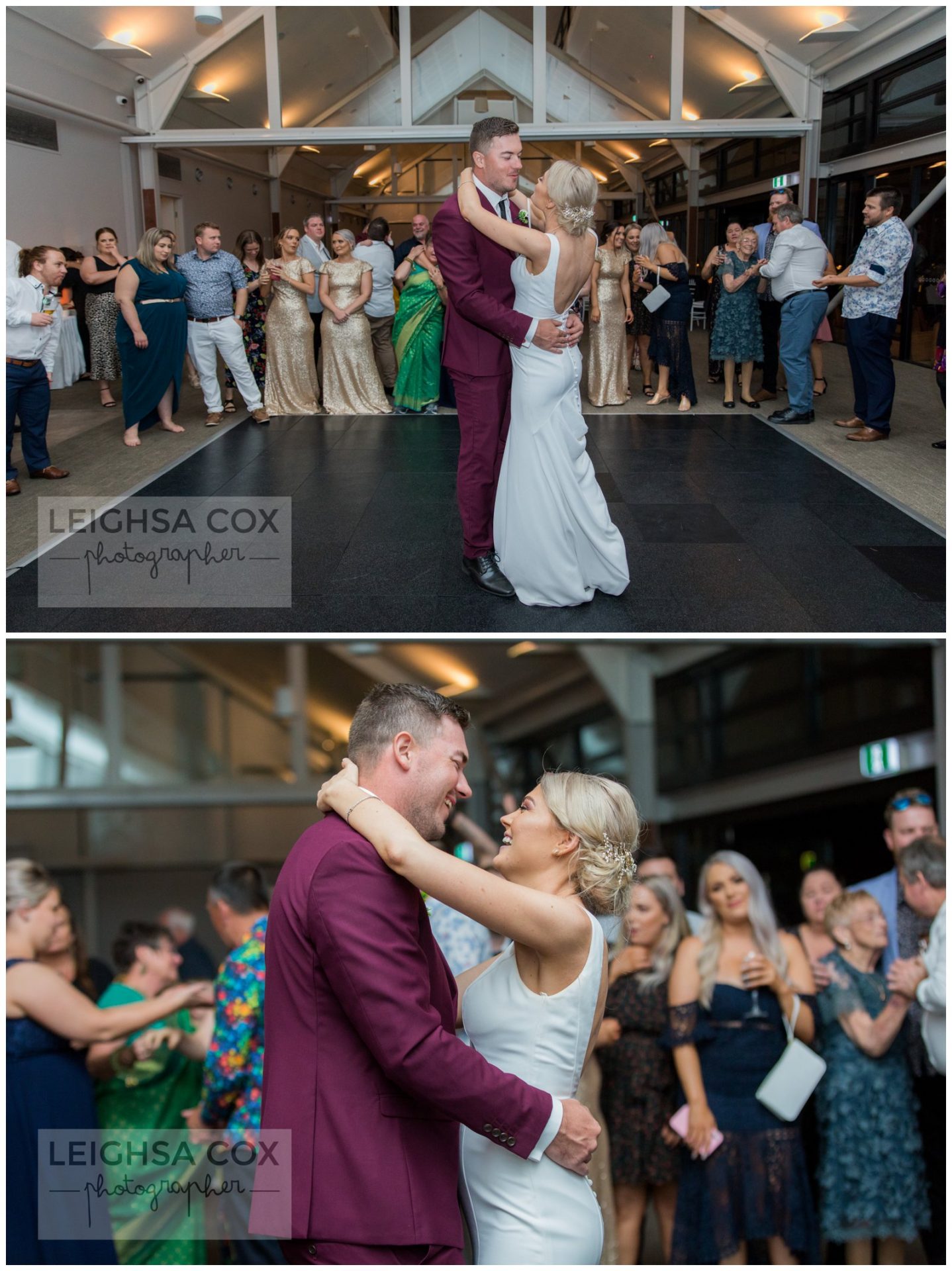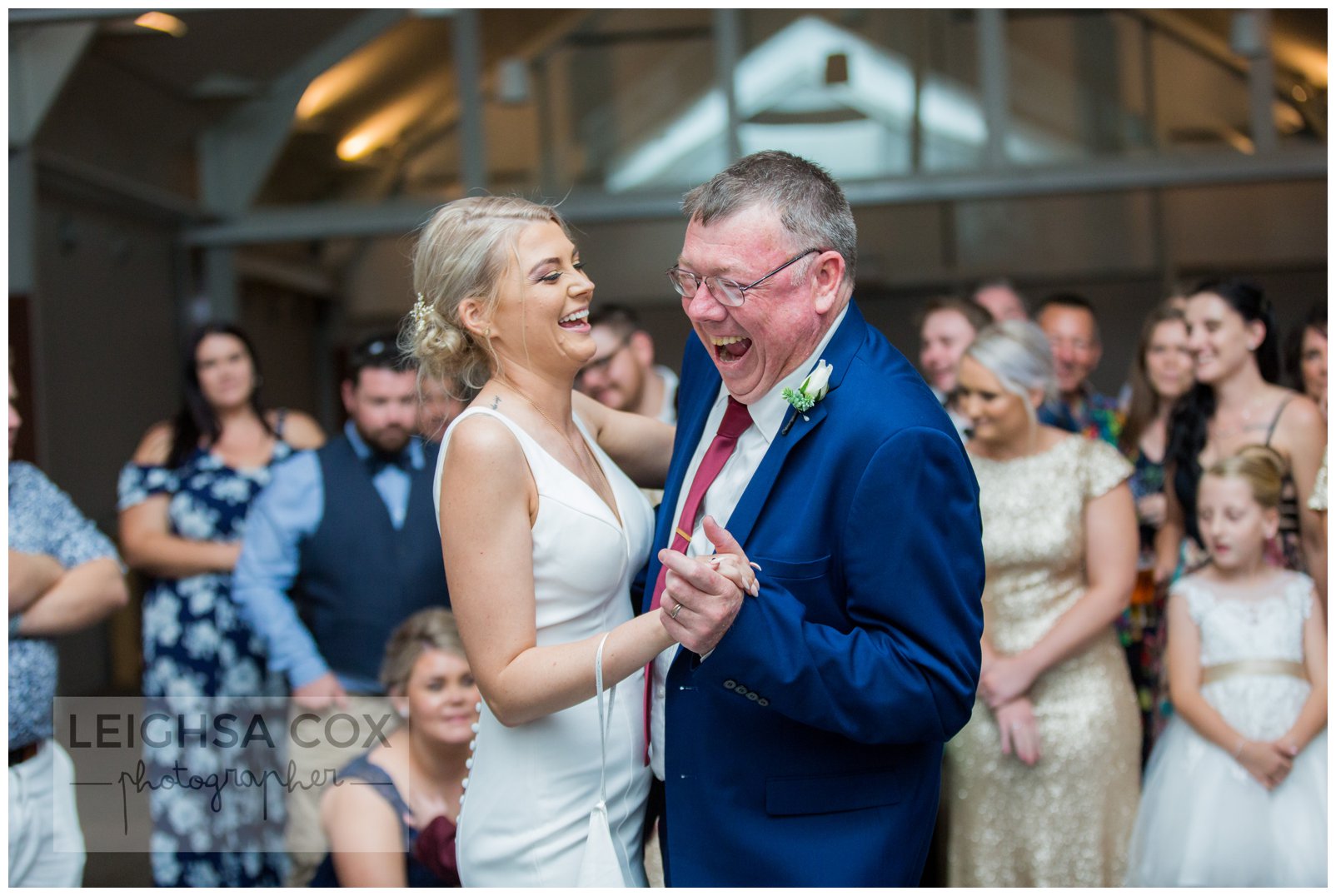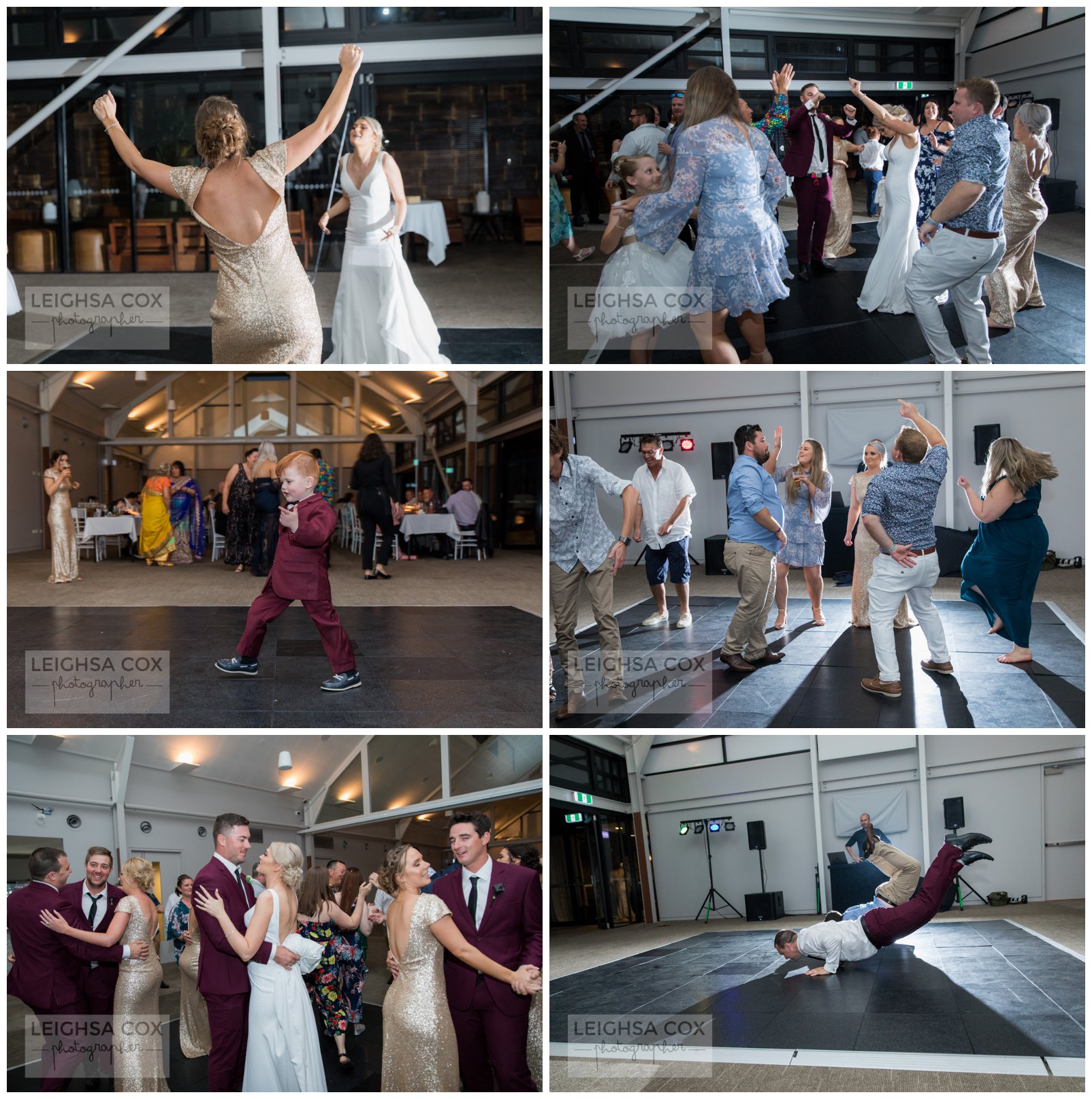 For more of Toneya + Jordan check out their cute engagement session HERE