All Saints Woodville Wedding
This sweet wedding at All Saints Woodville was a pleasure to photograph! Local weddings are always a favourite, hanging with local suppliers and a short commute makes it easy.
Kristine and her Mum got ready at The Villa – boutique accommodation in historic Morpeth. Hair and Make-up was done on site by my studio partner Sarah from Visage Artistry. I arrived at The Villa as Sarah was finishing up and was delighted to see all the red accessories. The vibrant colour added a little punch to all the photos!
I have known John for a little while being a Lorn local himself. I often run into him in the street and he is always up for a chat. It was lovely to see John so happy at the alter waiting on Kristine. Then those happy tears were flowing once she walked down the isle.
After the just heartfelt ceremony we explored around the Chapel for some sweet portraits of the newlyweds. The late autumn sunshine was perfect, I love that warm glow and flare.
John and Kristine had plenty of visiting friends and relatives, so there was lots of group photos to get through before dinner. The guest were entertained with live music and tummy's kept full with amazing catering from Teale. Speeches followed dinner, then dancing and some surprise performances by the Bride (on Drums) and Groom (on Keys).
Congratulations John & Kristine.
x Leighsa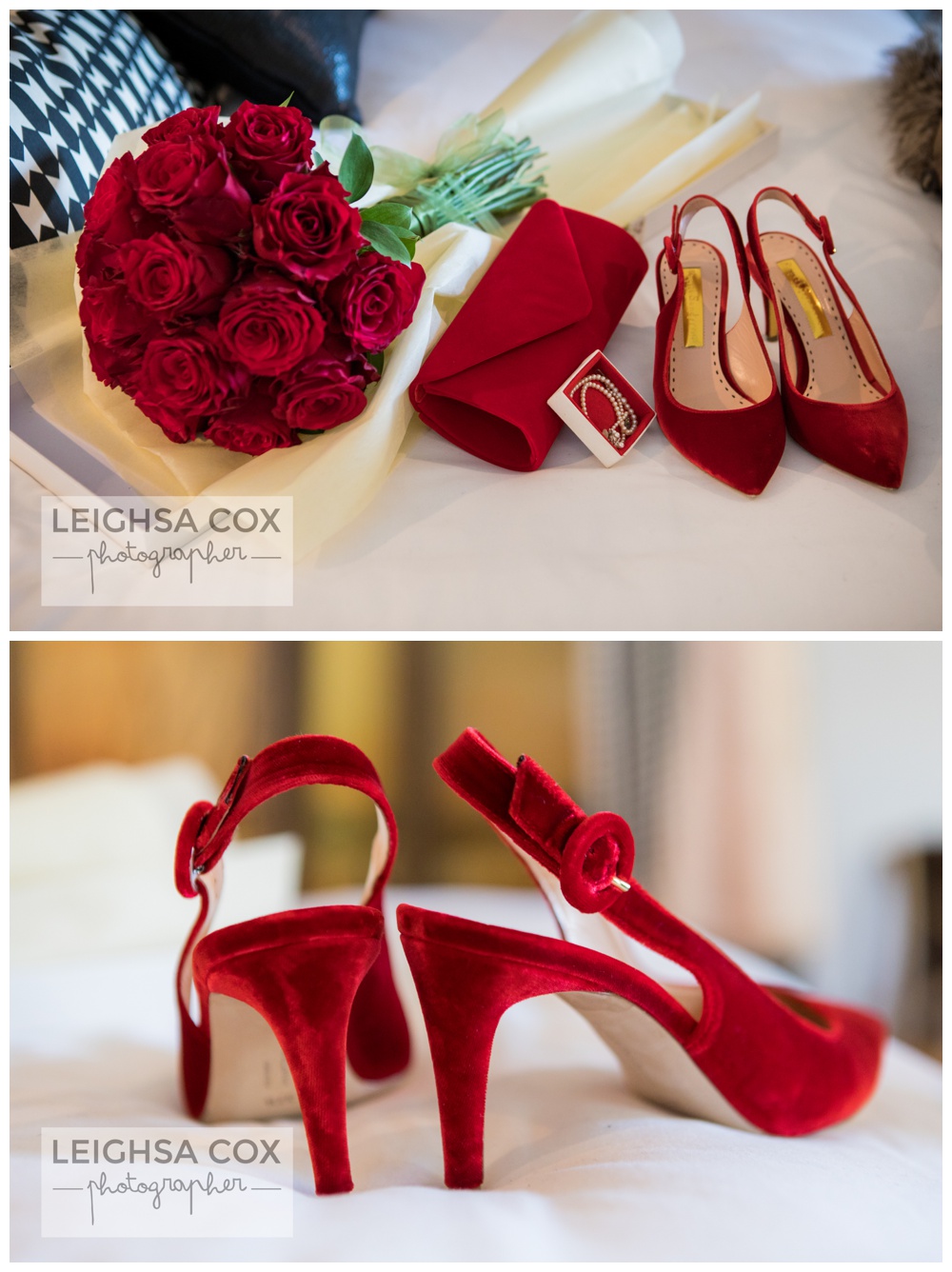 Such a 'wow' shoe, and unique dress.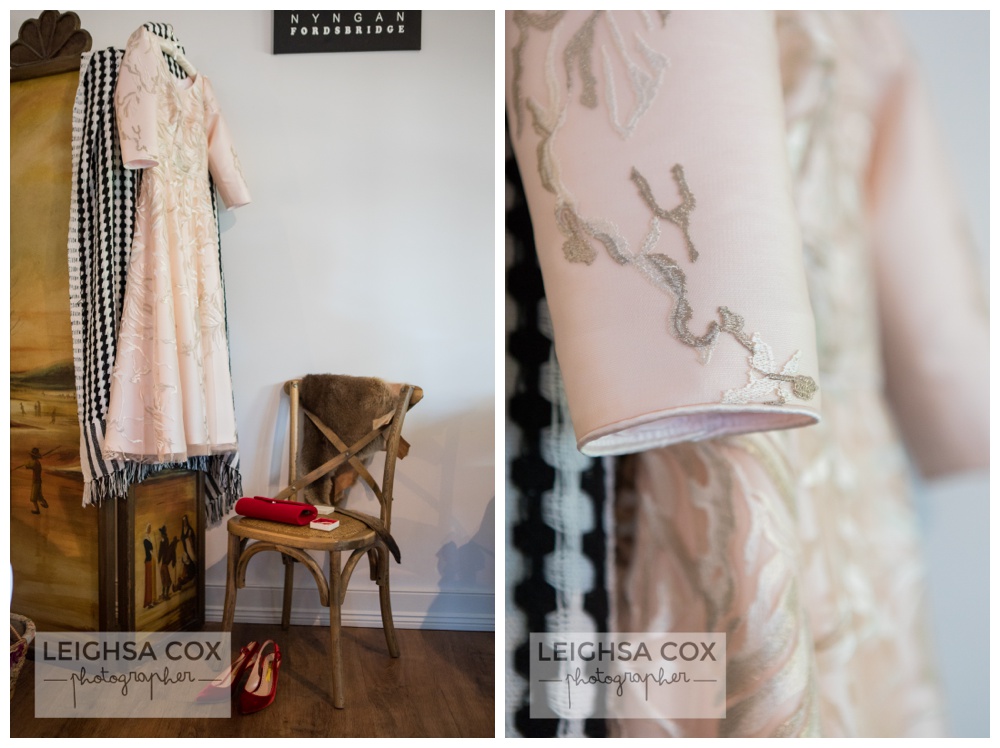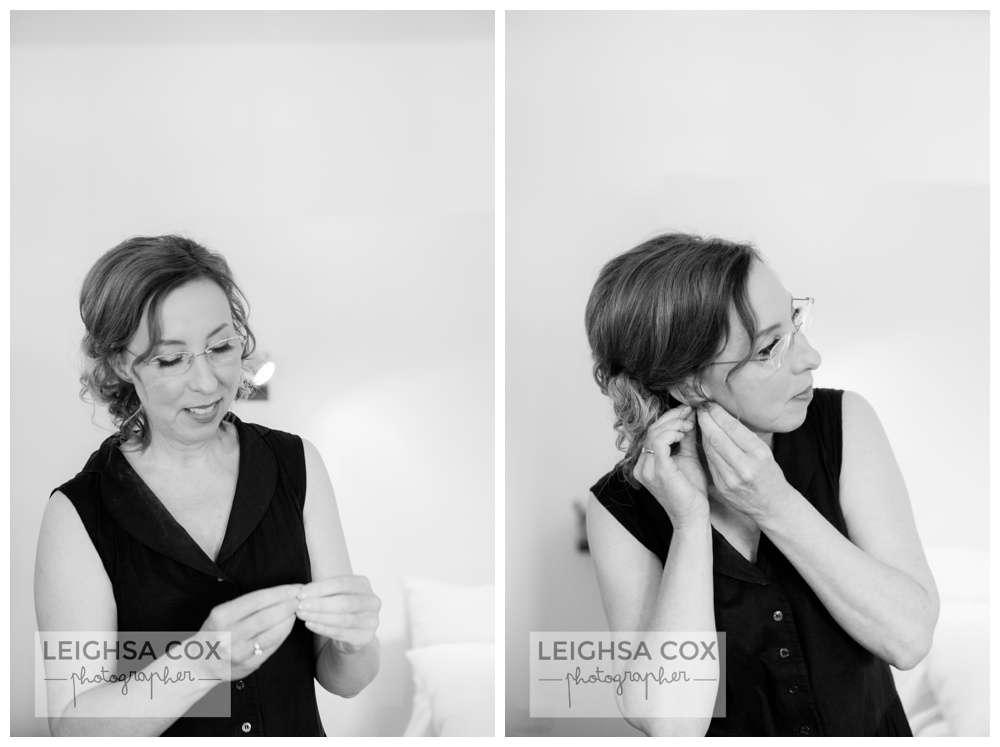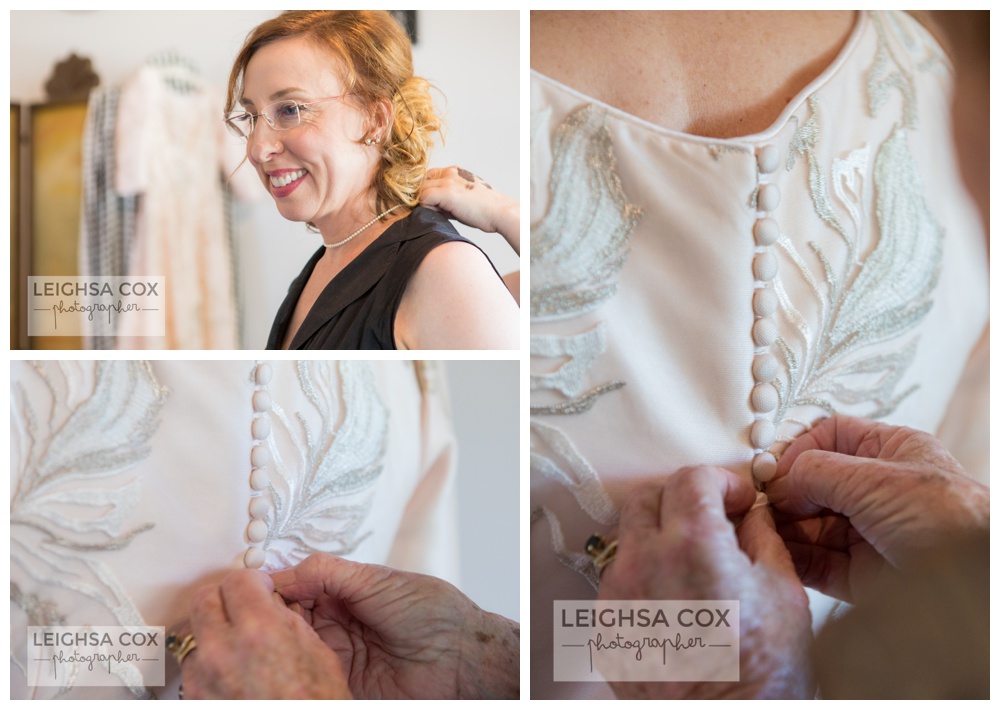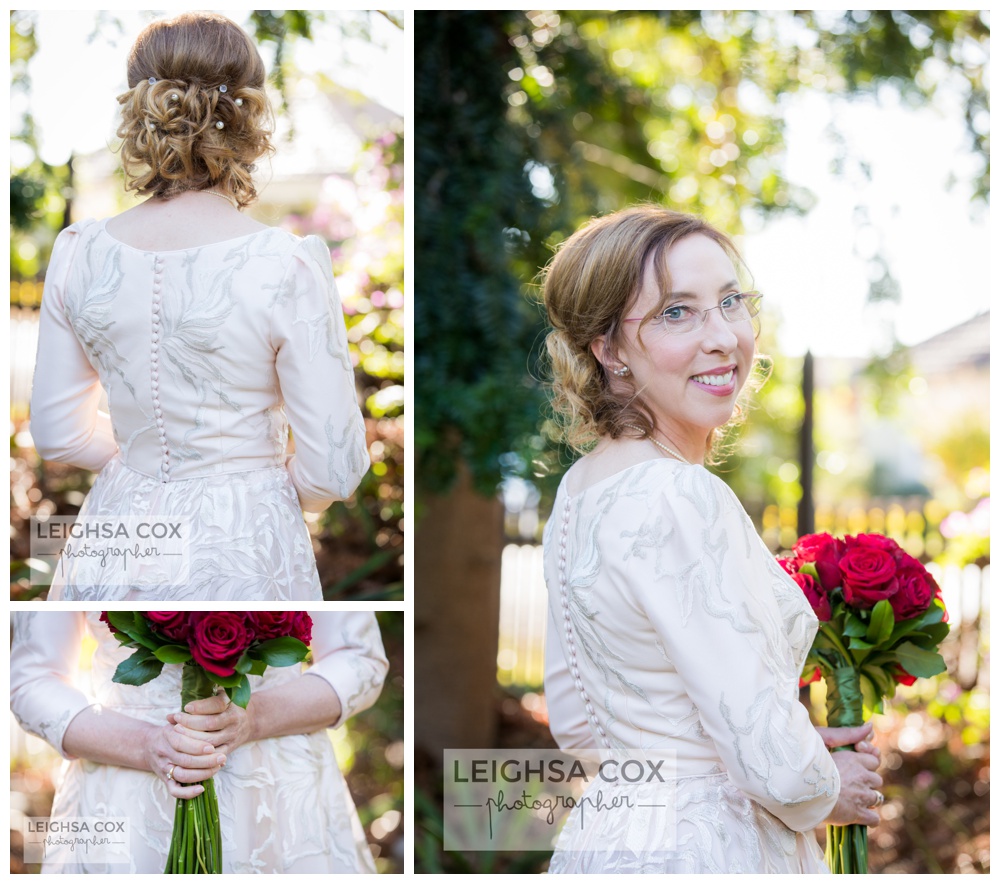 John's pop of red looked great too!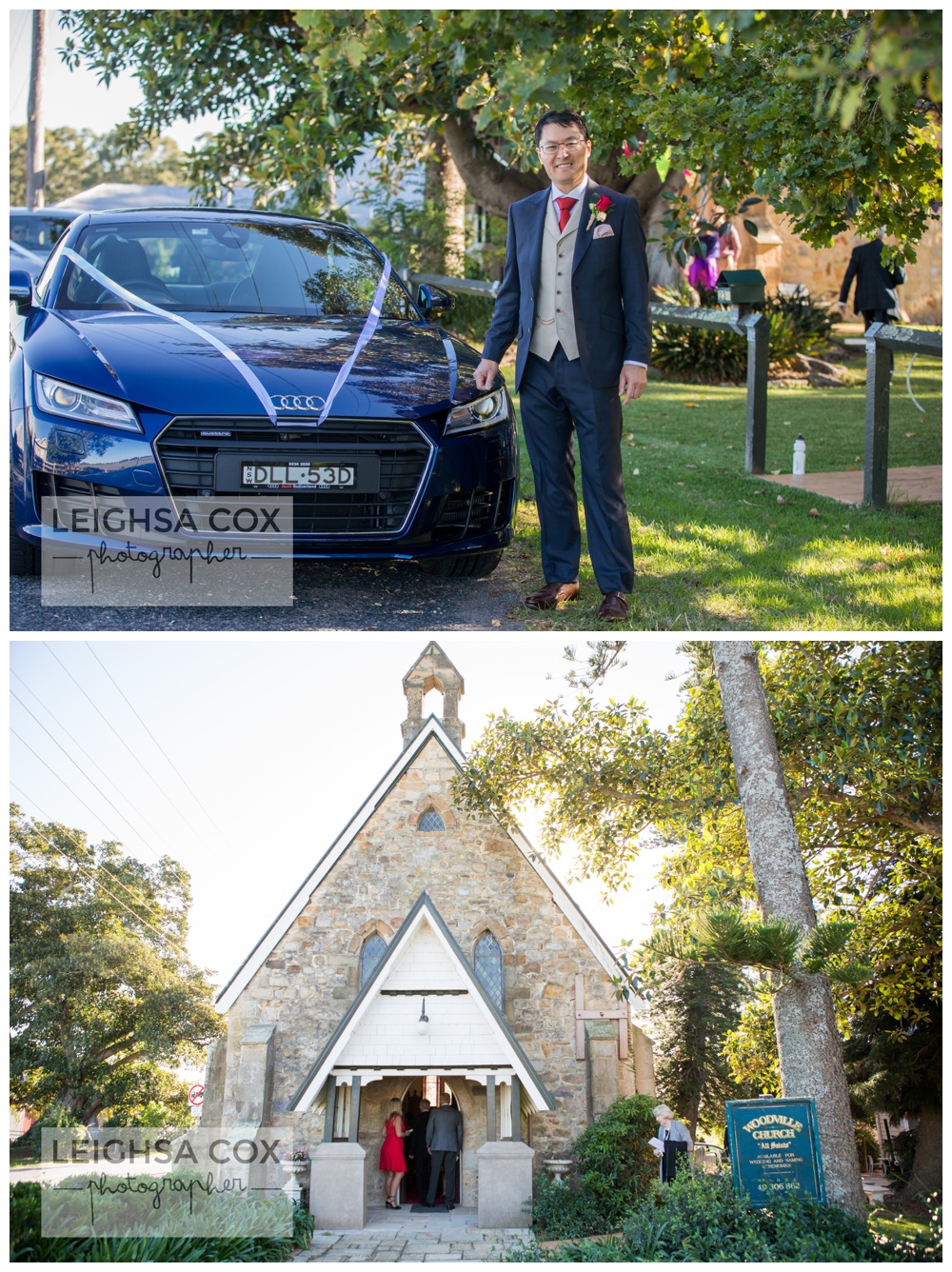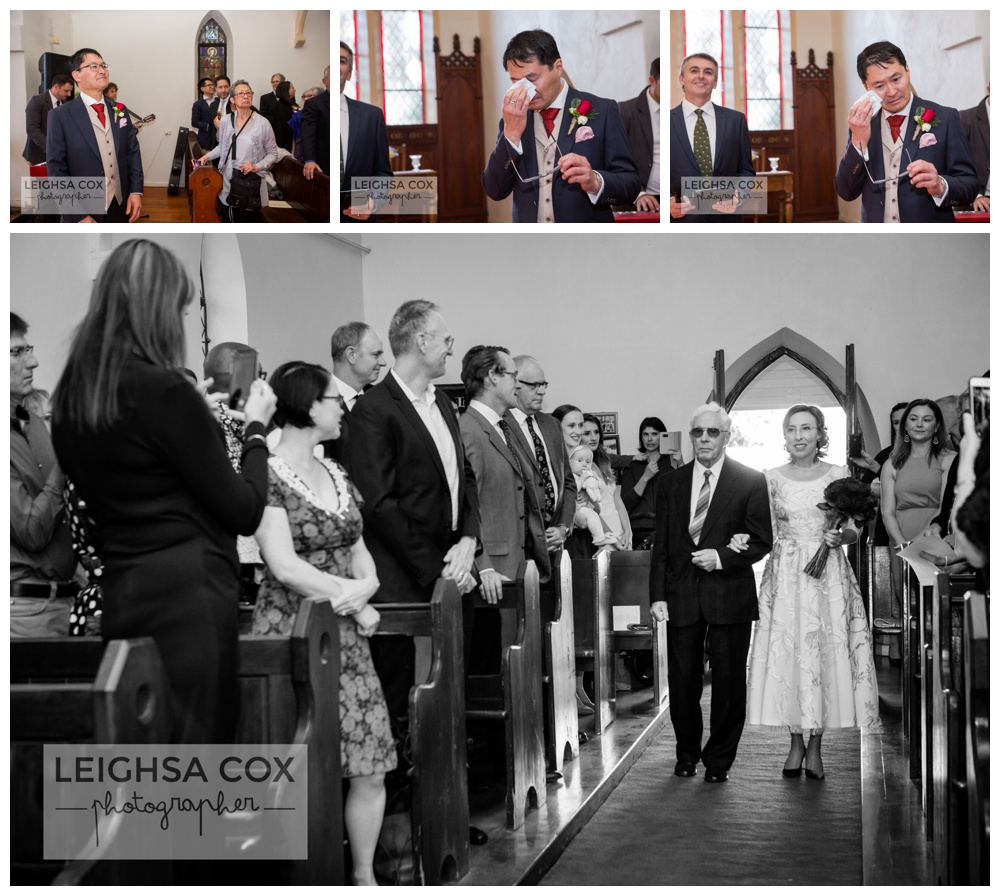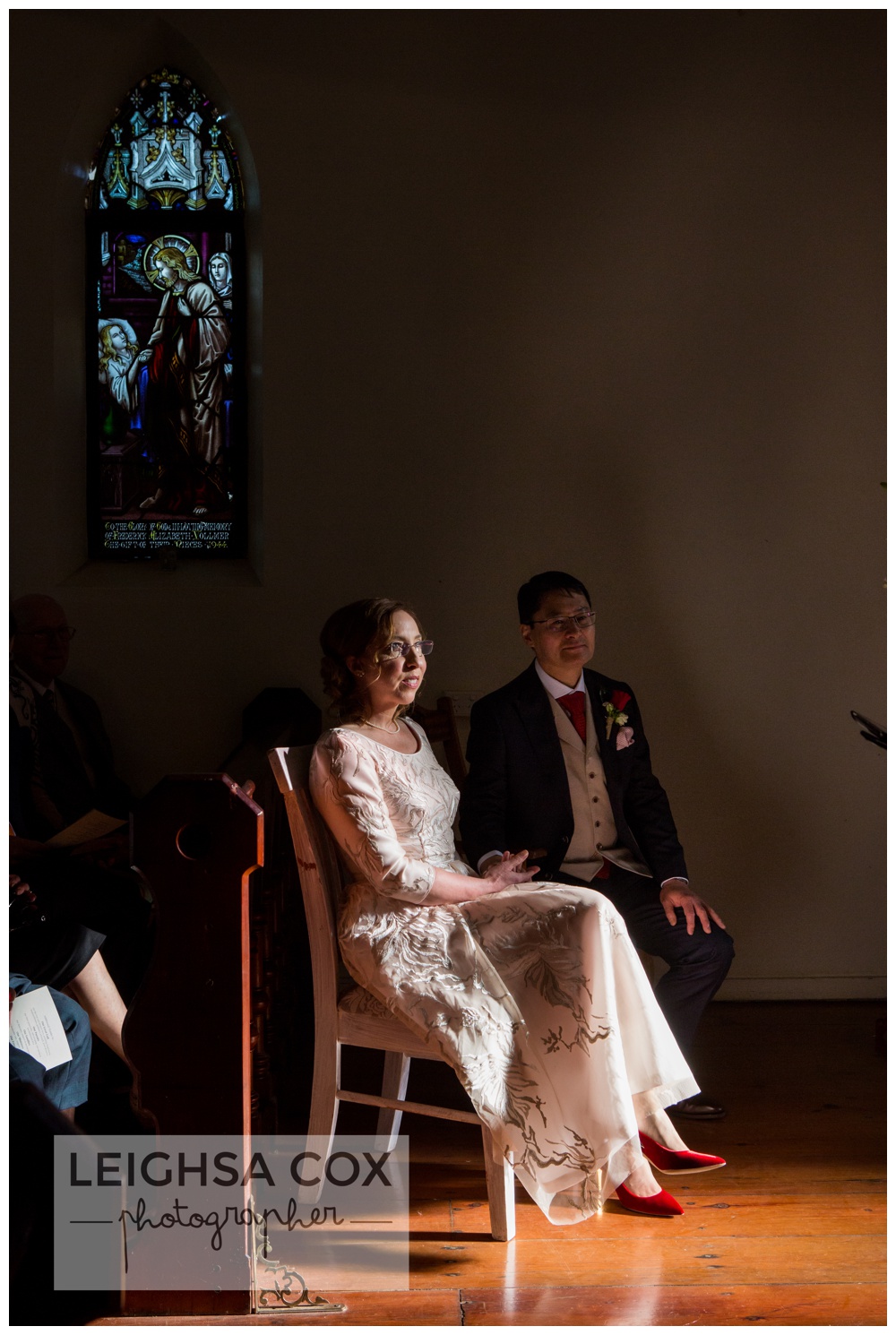 The strong light coming in from the chapel windows was sometimes challenging but I really like how the light falls acrosss them in the above image.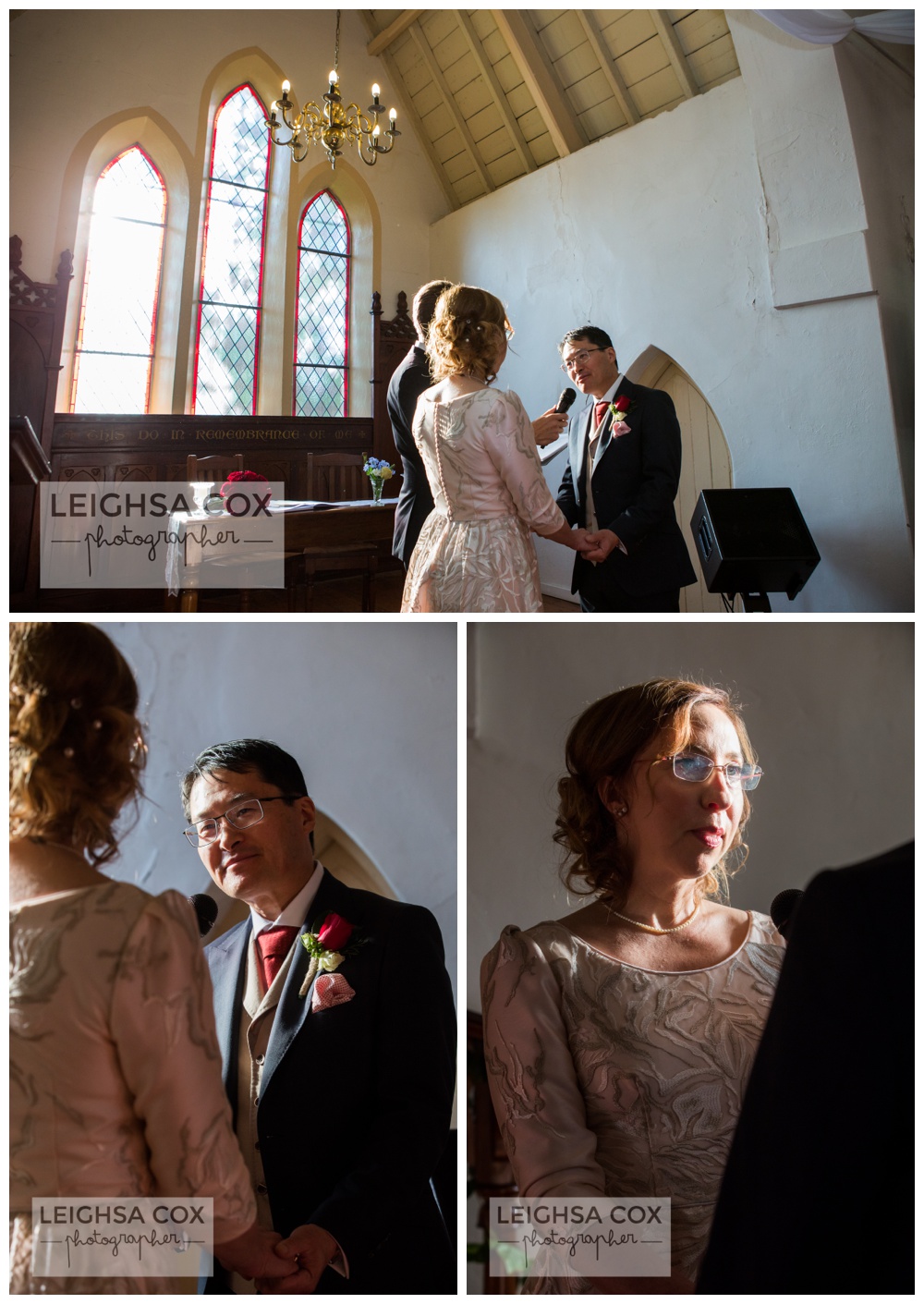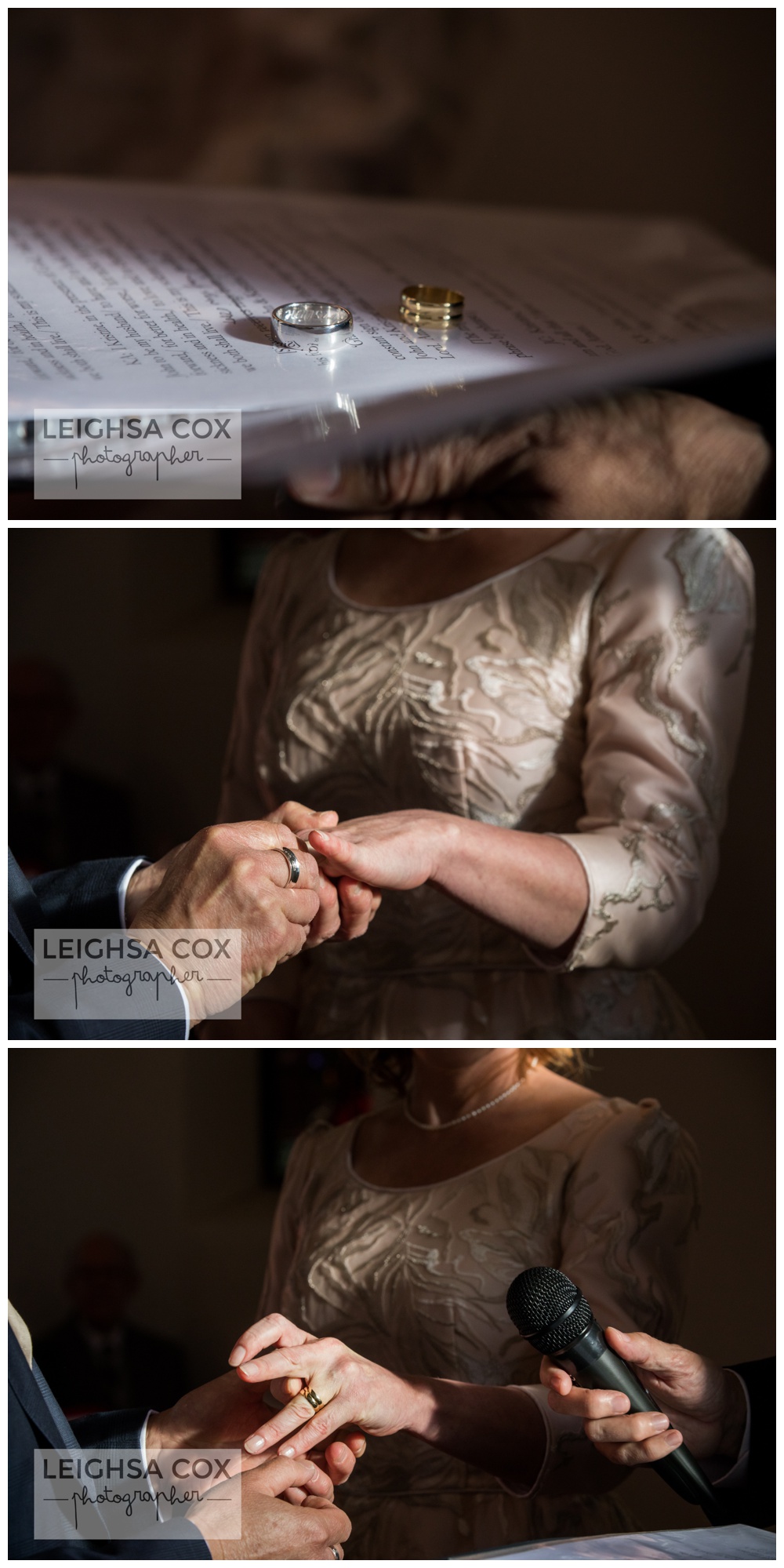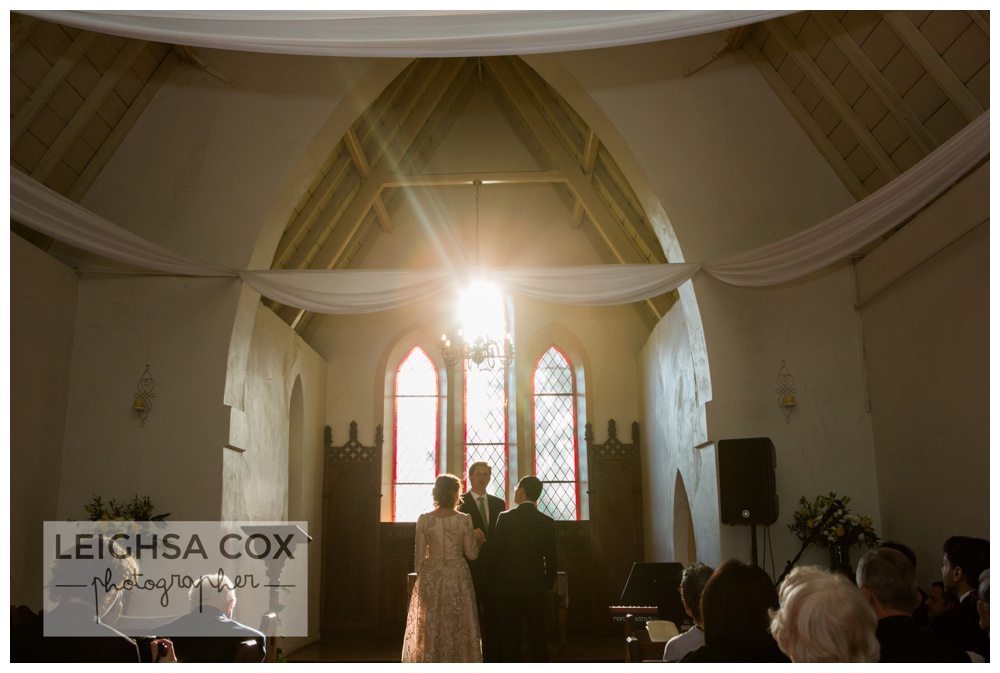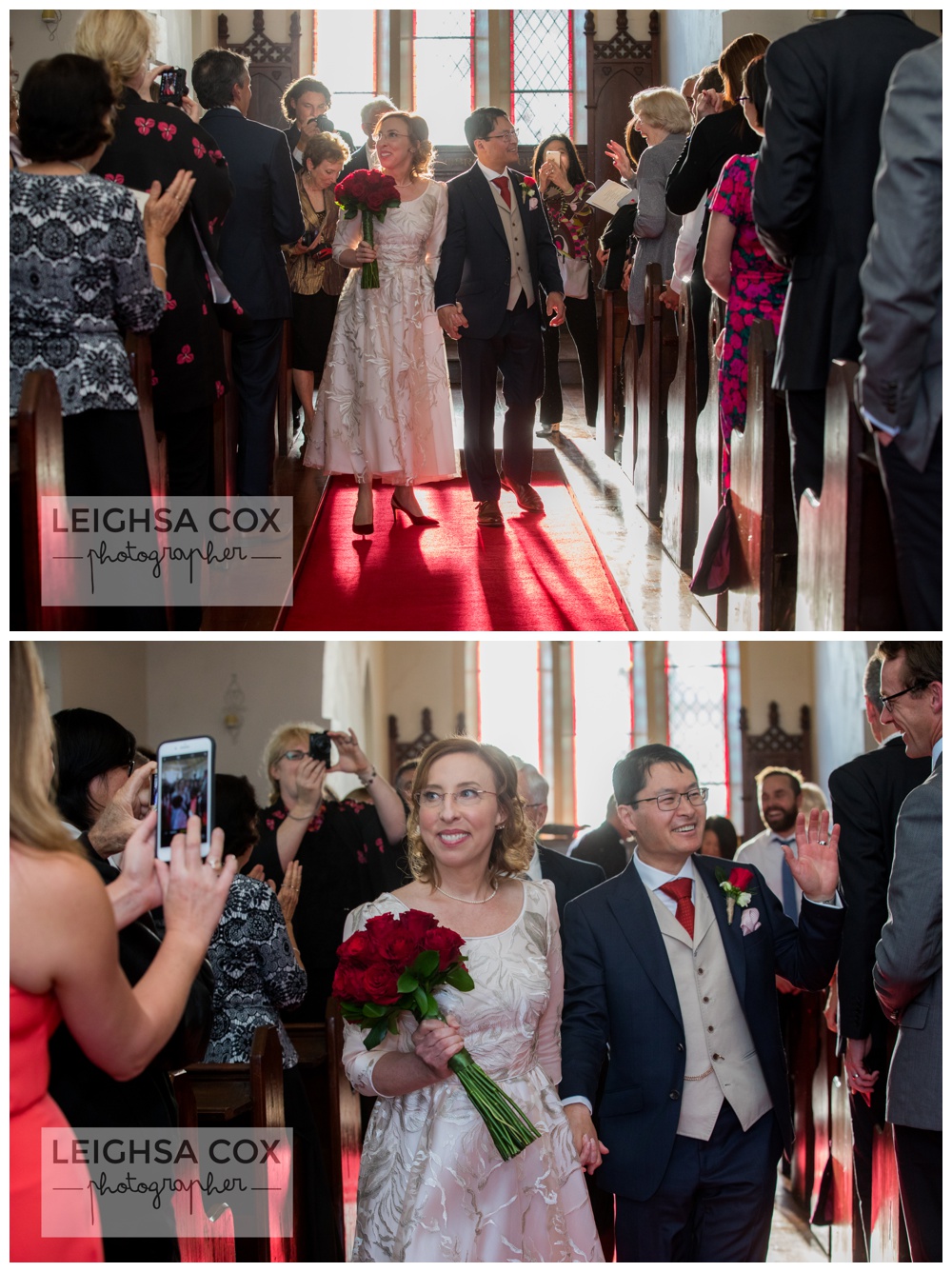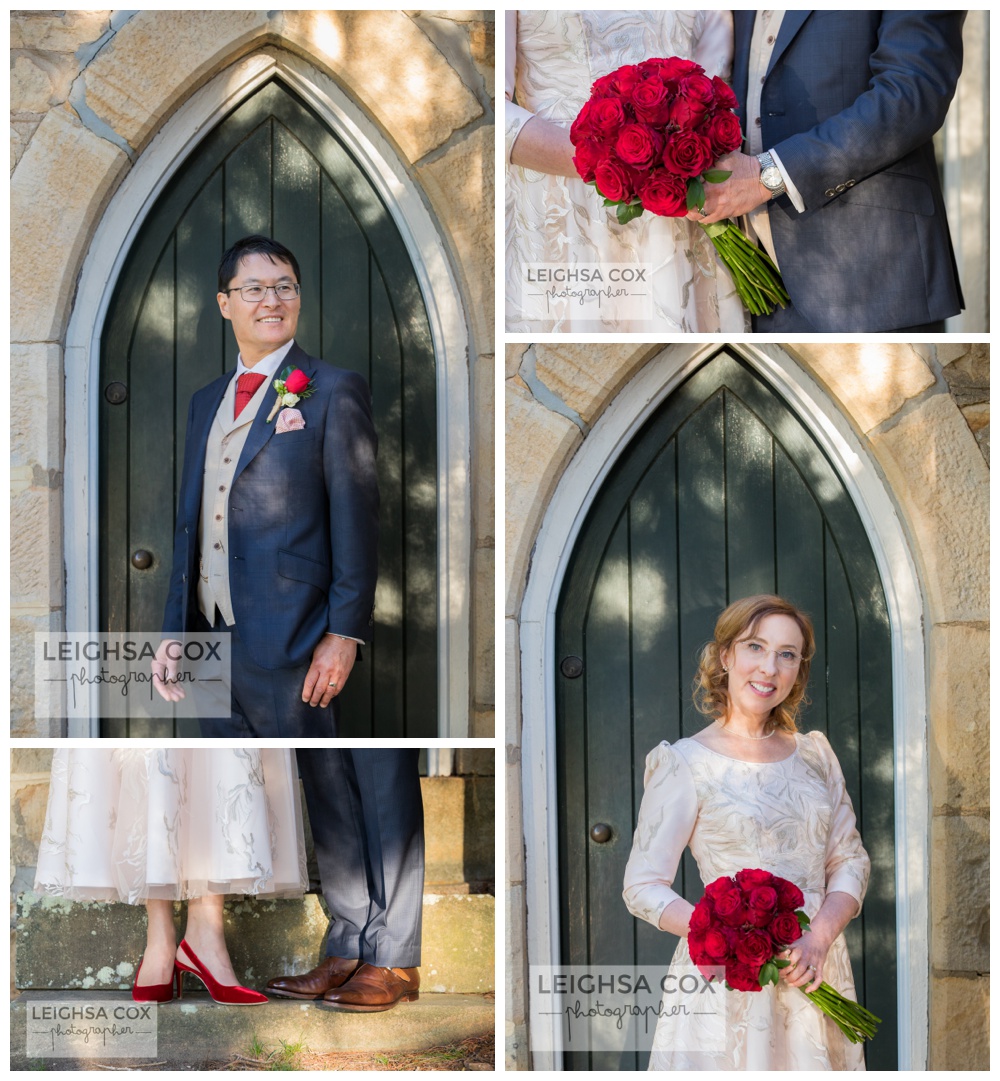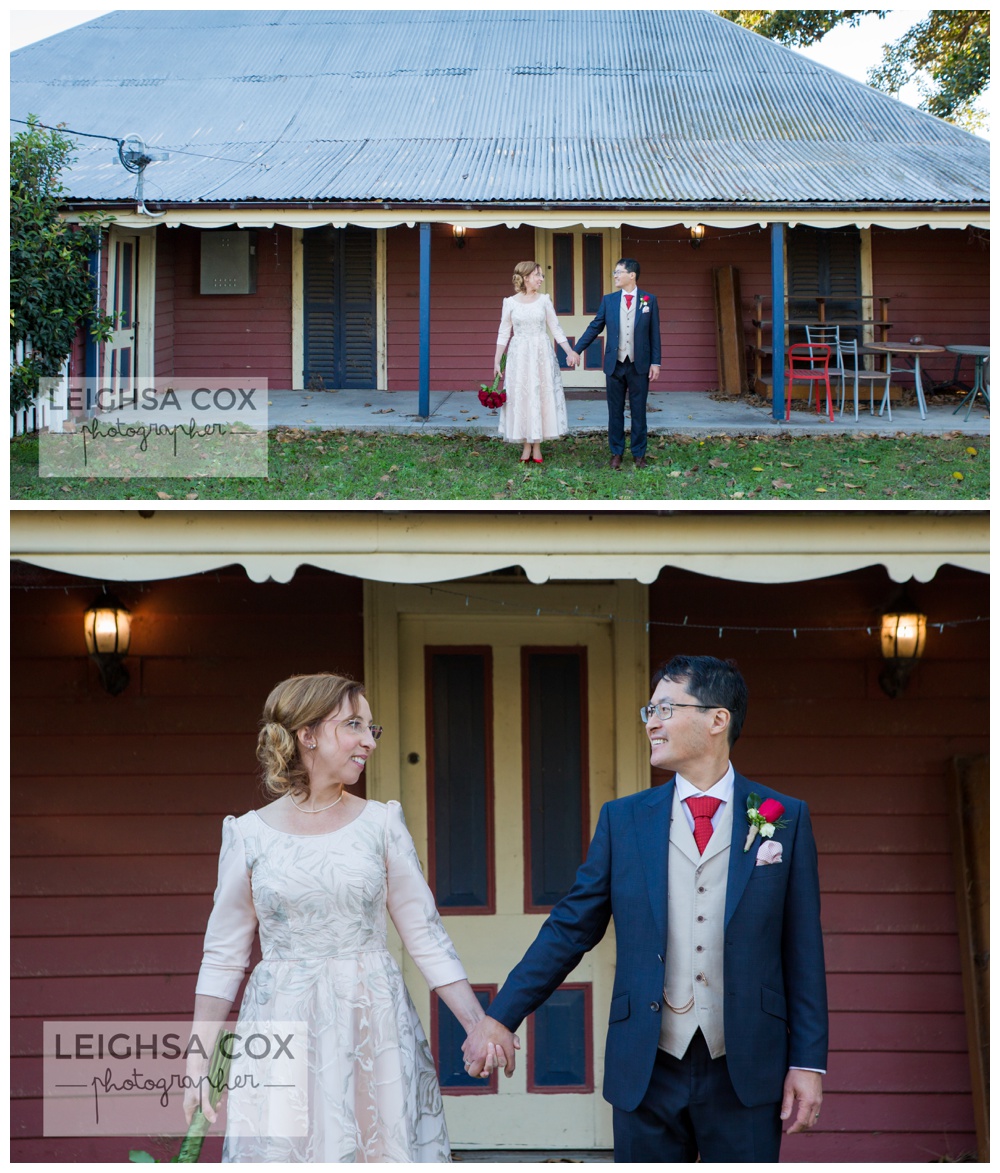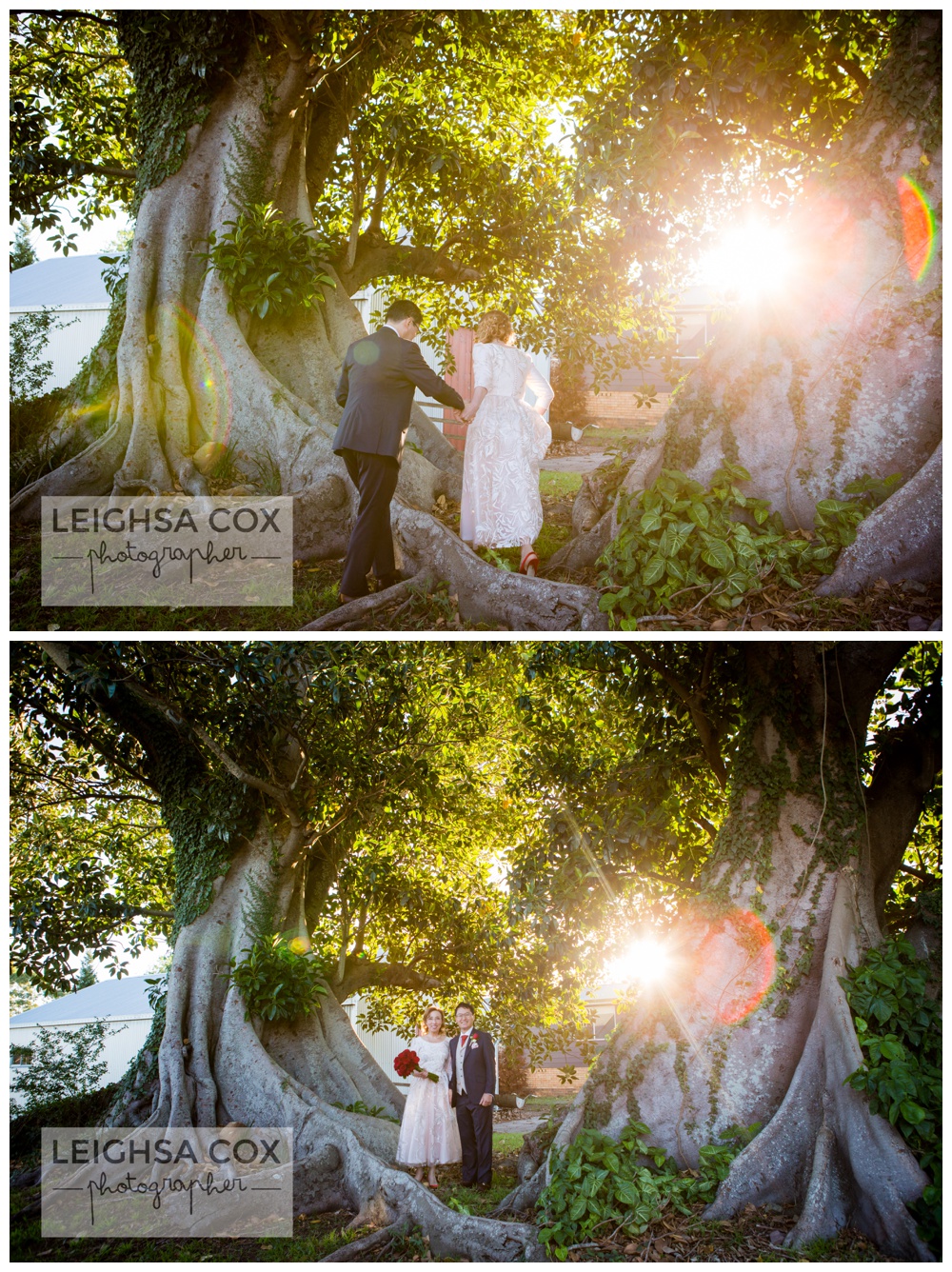 This little pocket of lush trees and sun flare was my favourite 😀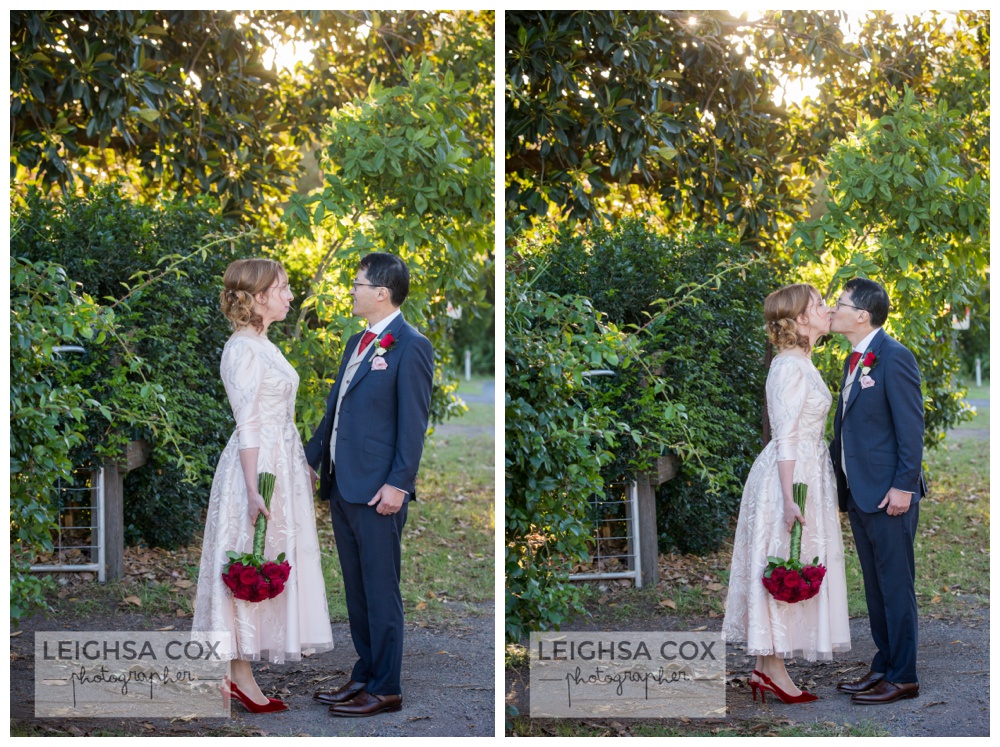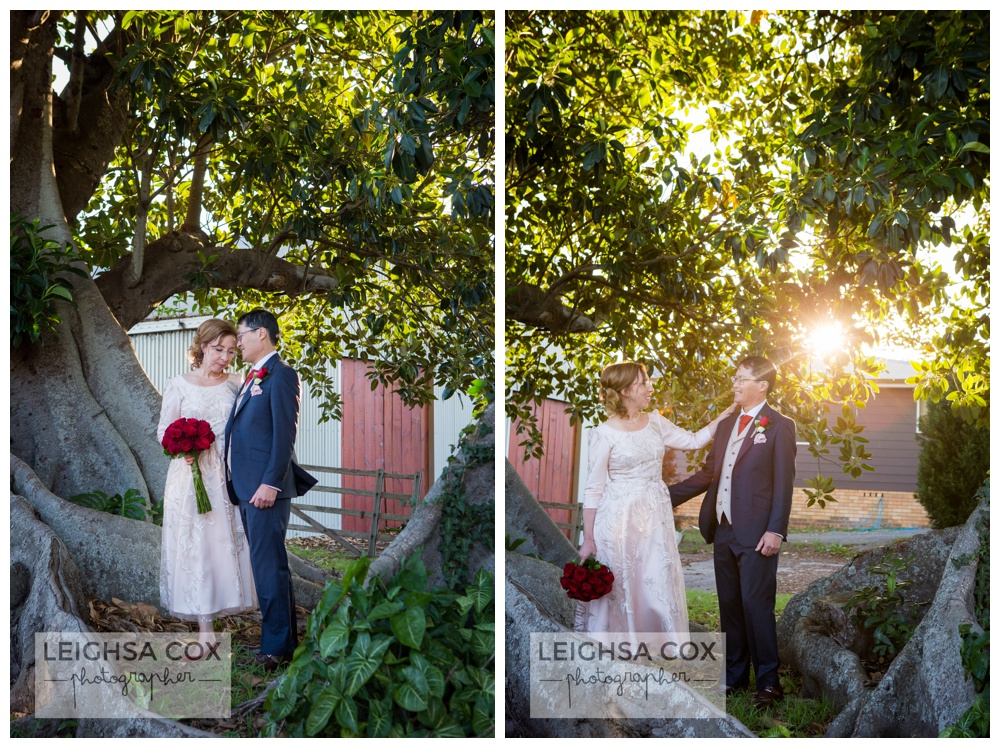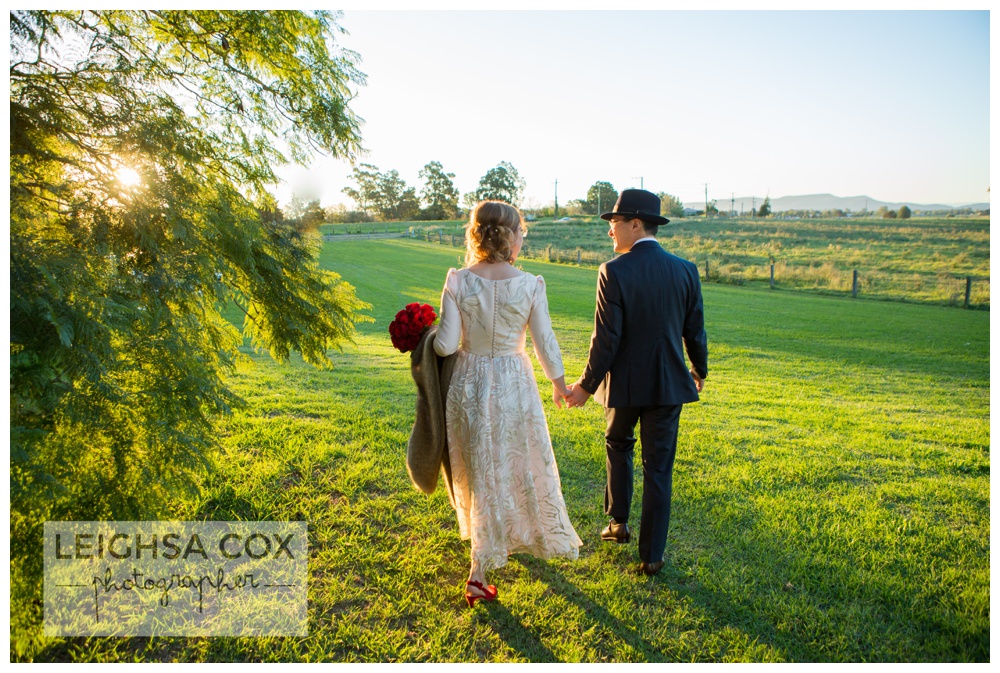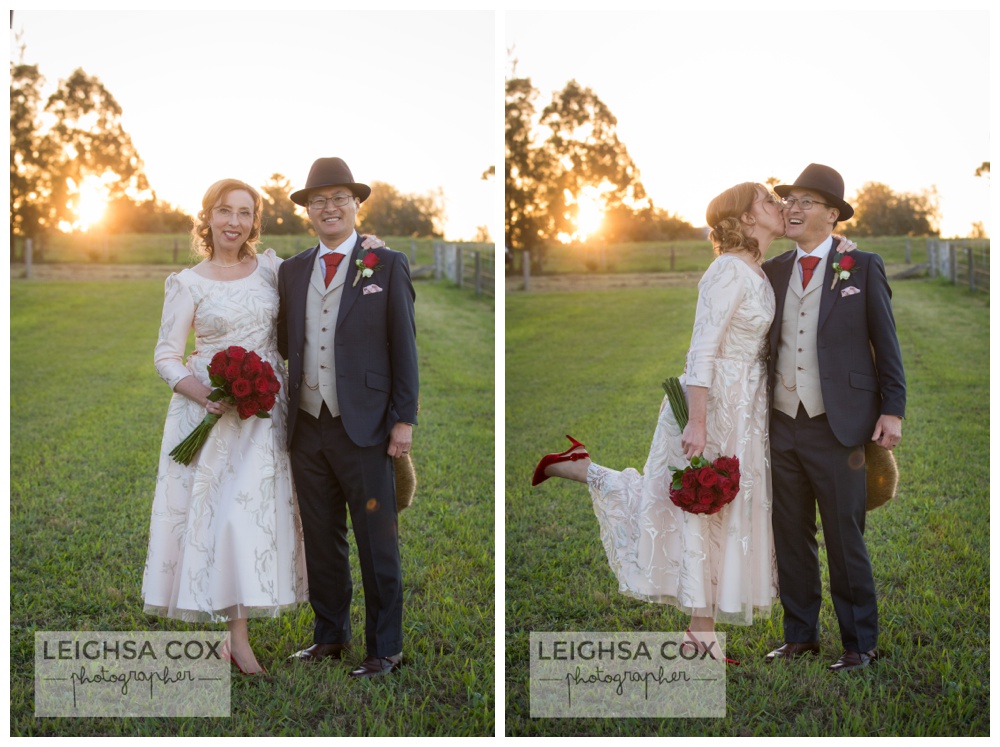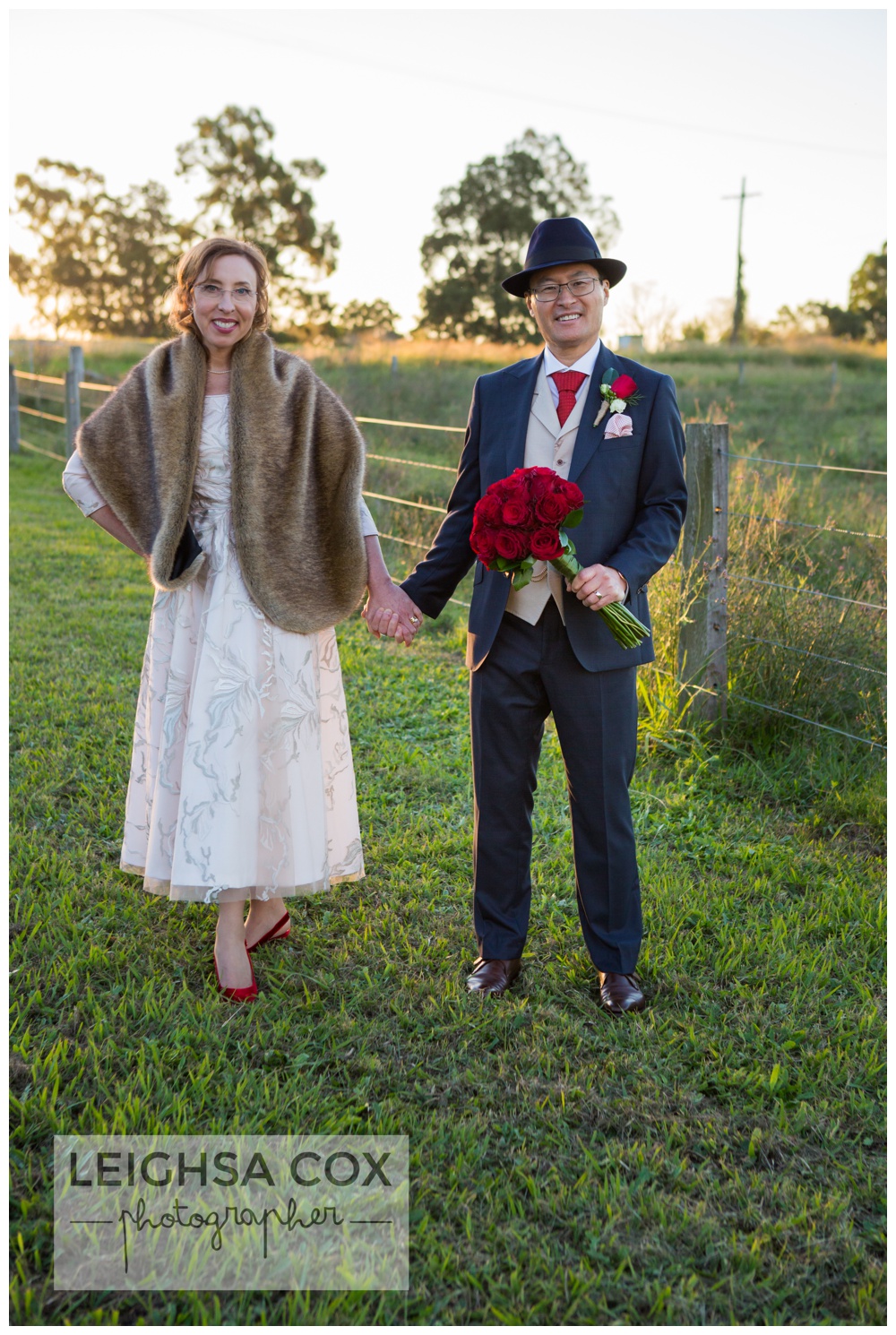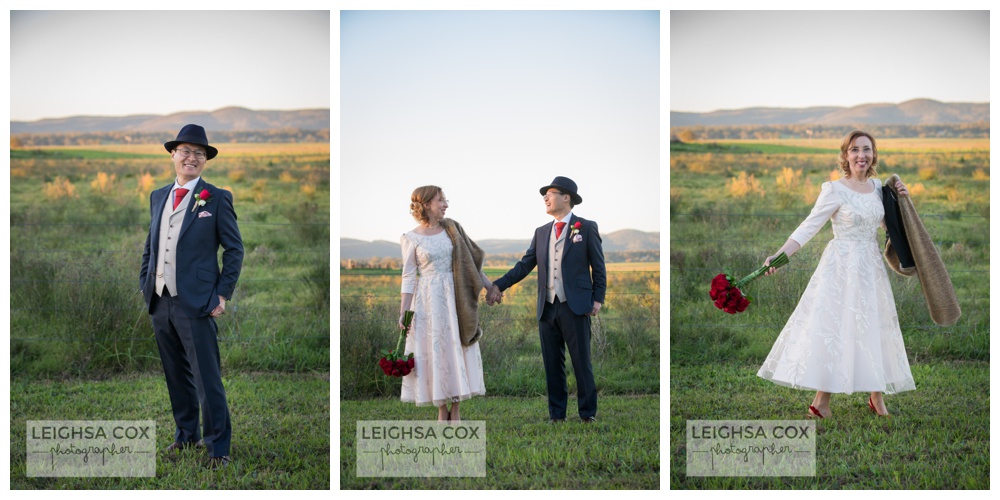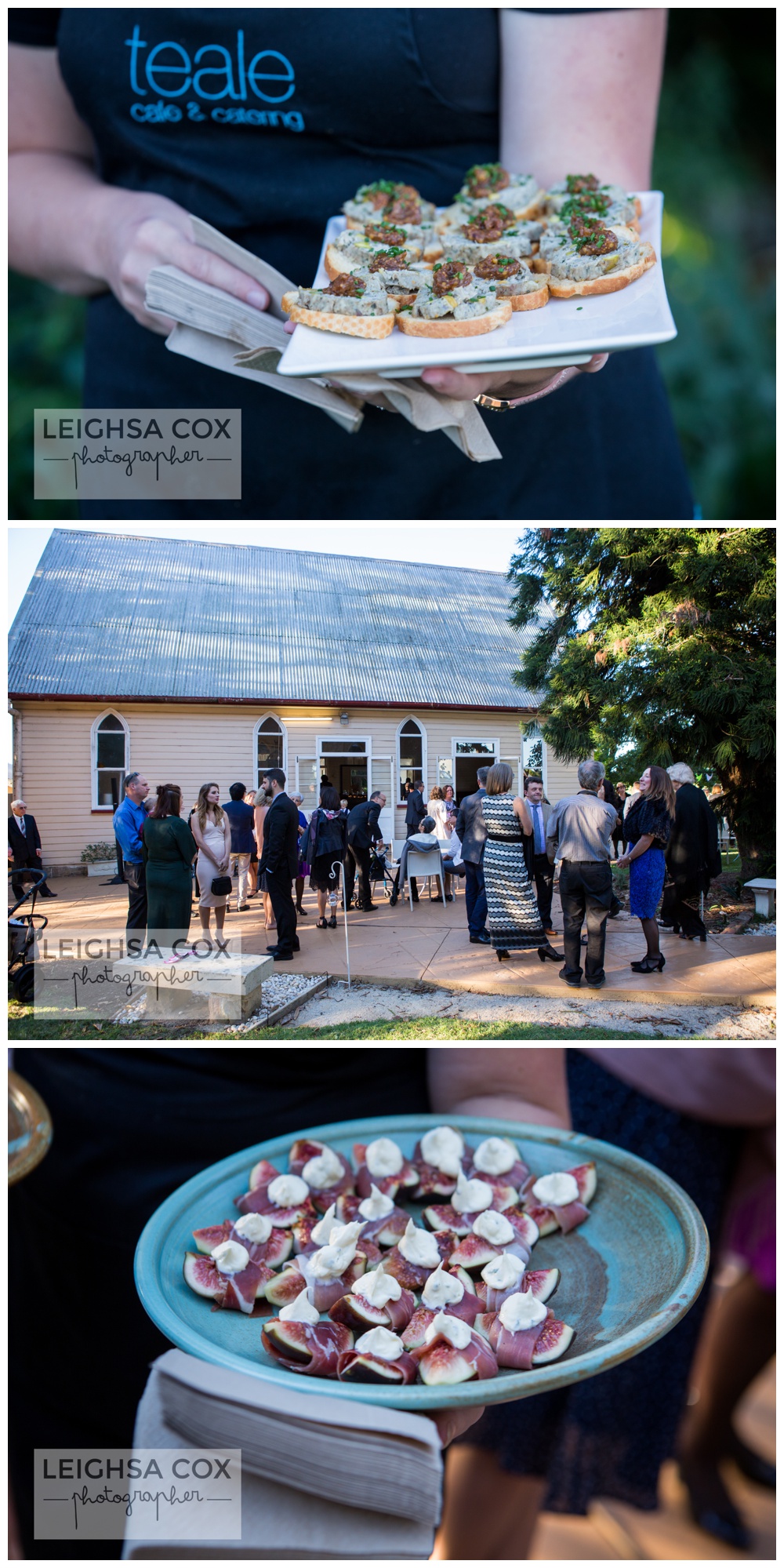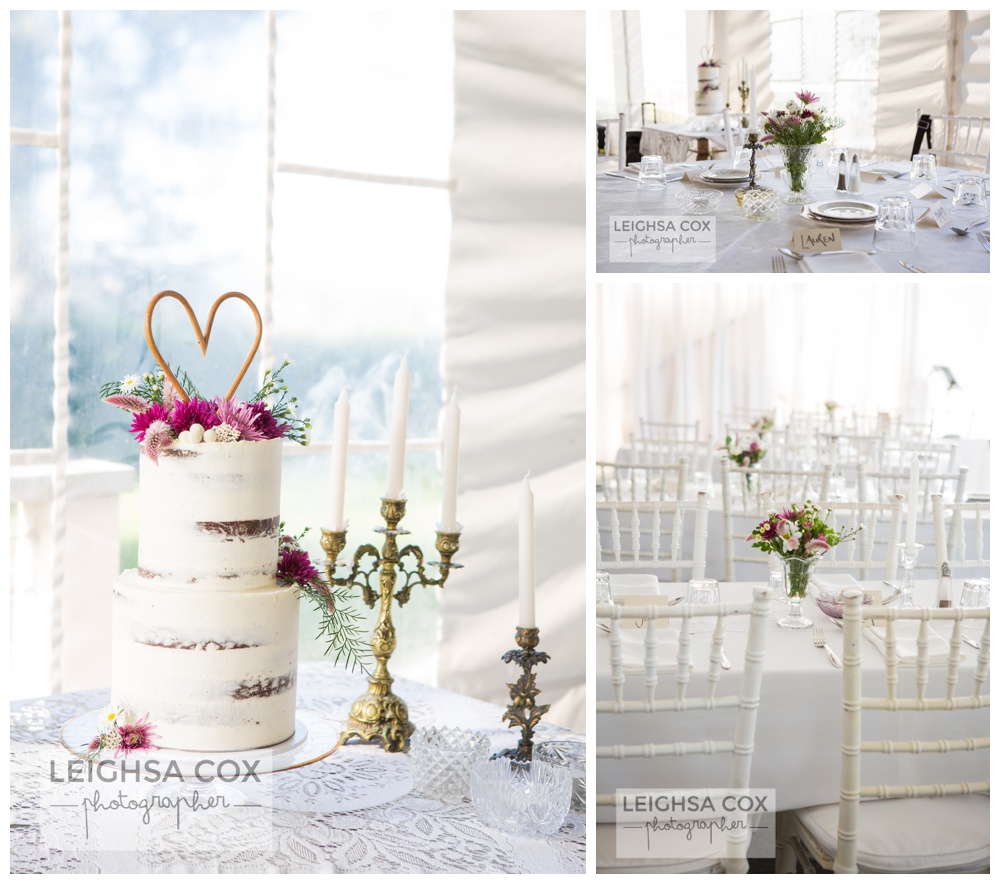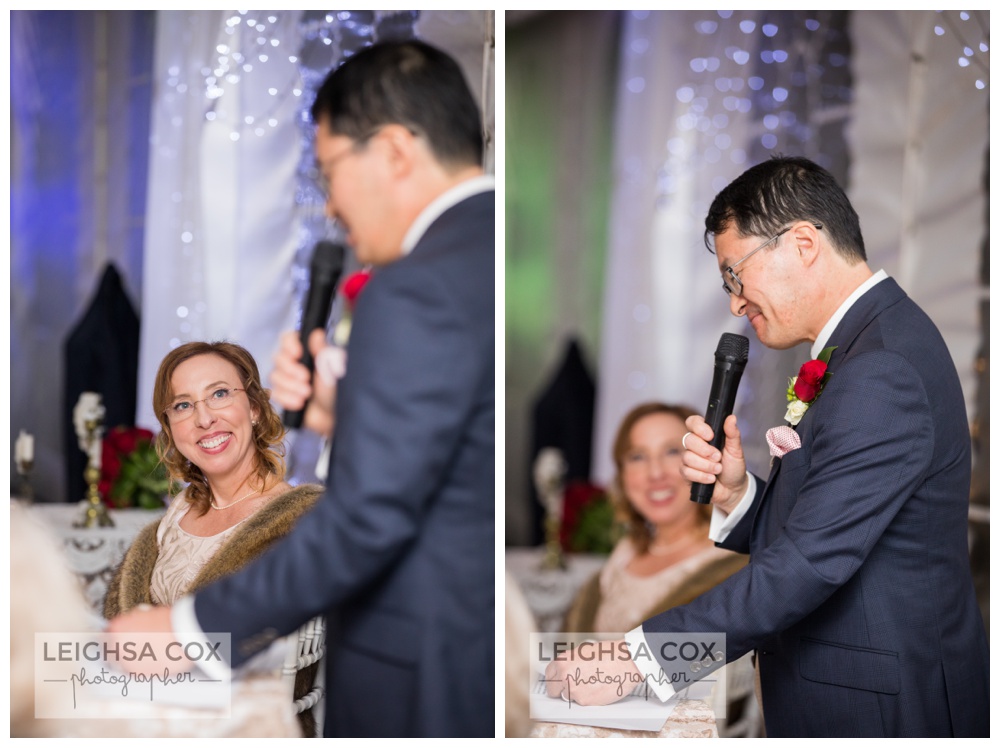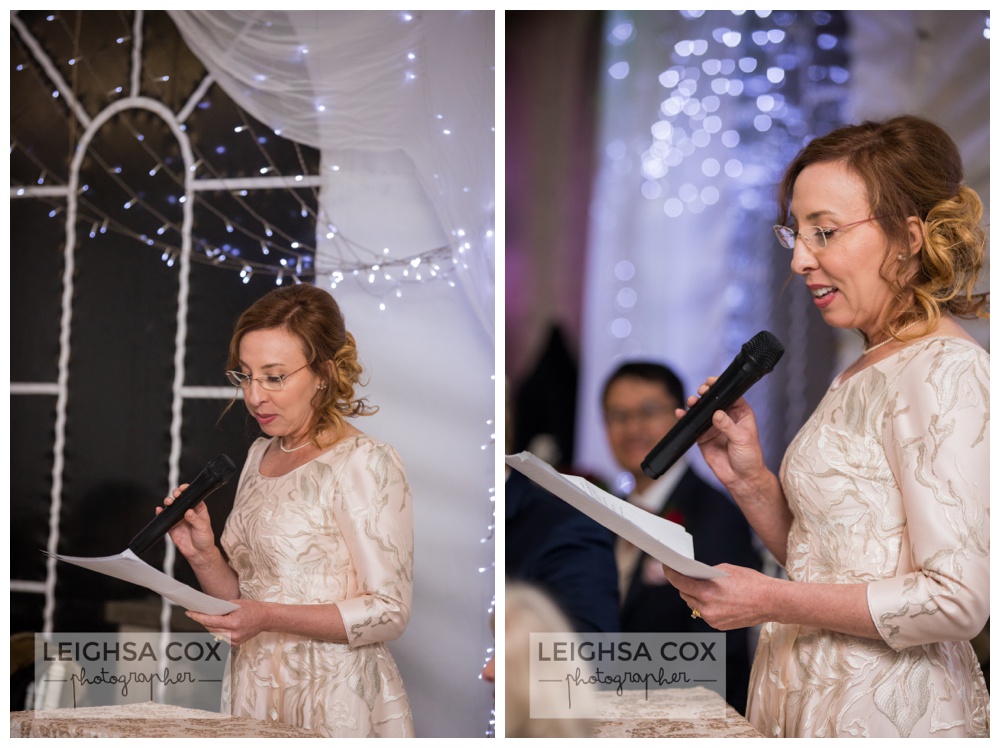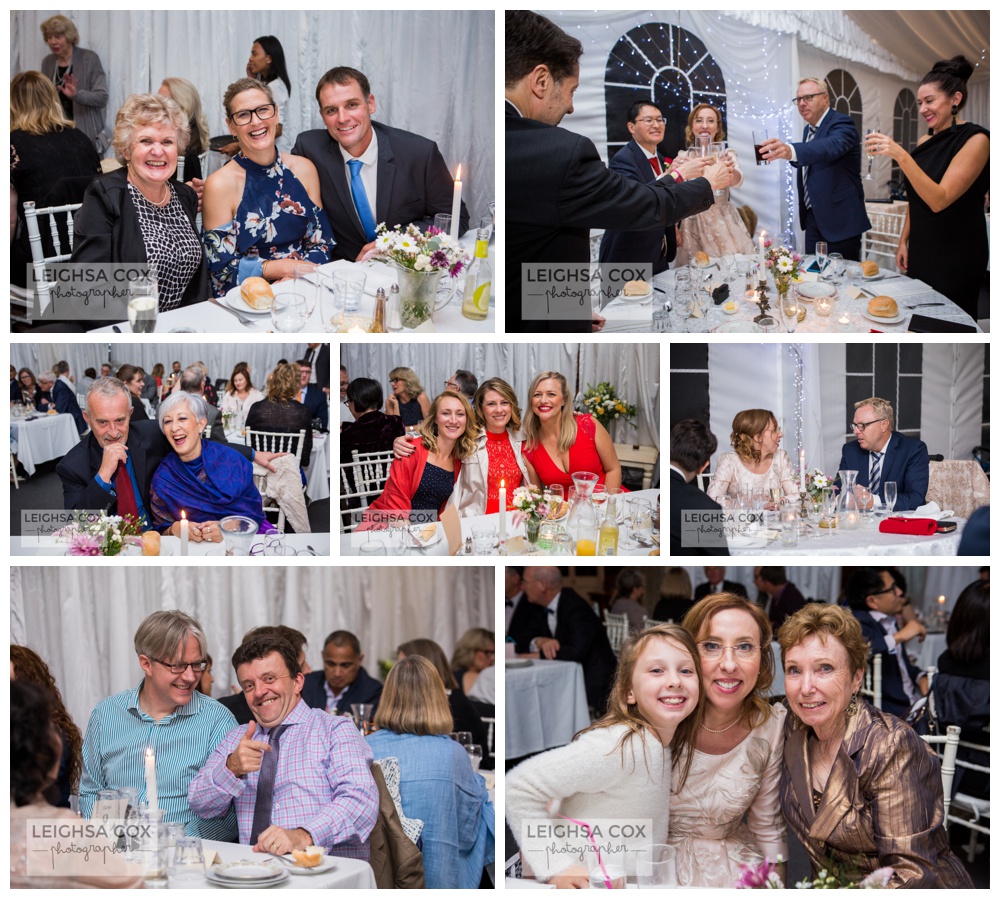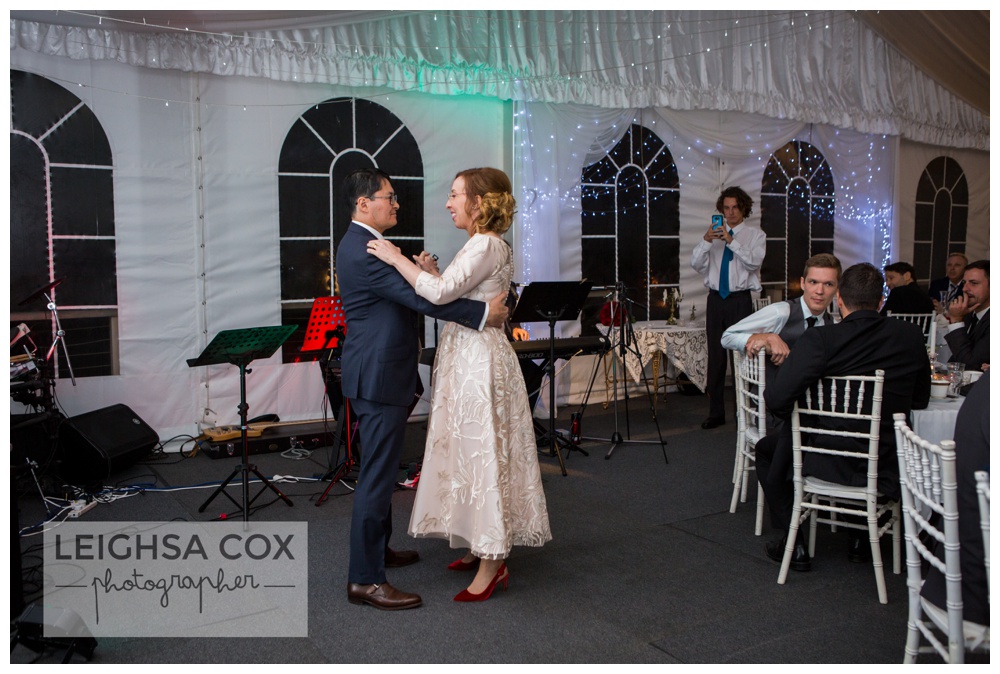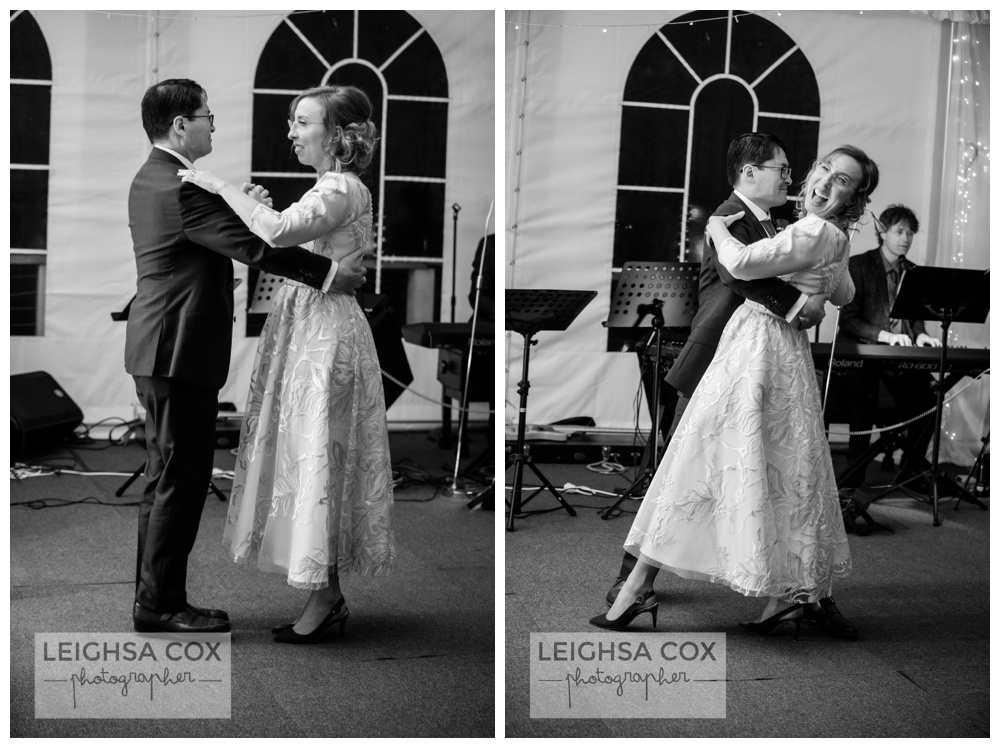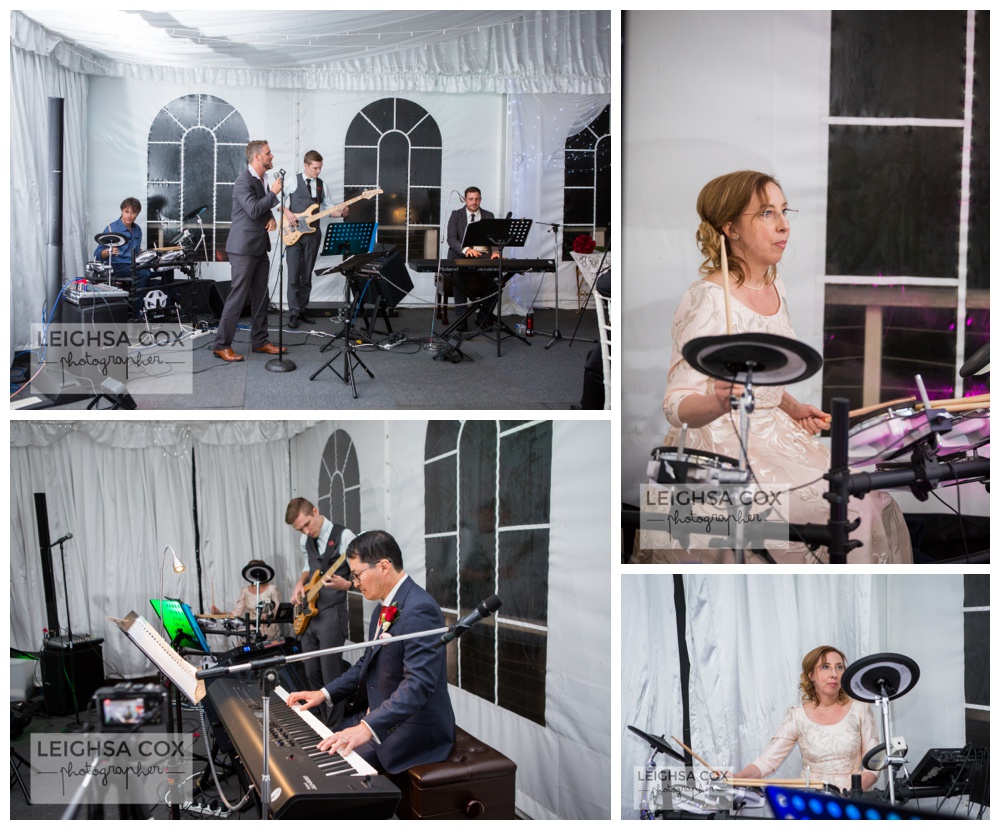 Check out another wedding close to home at Walka Water Works HERE