What to expect – Maitland family photos
All photographers have a different way of shooting and their own unique style. I have put together a short list of what to expect at your Maitland family photo session (and added plenty of photo examples below).
My aim from each and every session I photograph is to capture the love and connections in your family. To create images that will make you smile when you see them on your walls at home.
Finding a beautiful location and placing you in flattering light, gentle posing but focusing on your interactions. I love capturing sweet smiling faces, and those big brown eyes looking deep into the lens. But I am not aiming for perfect, just natural looking, you being you. Perfectly imperfect is my go to!
There are 9 things that I aim to get from an outdoor family session
As mentioned above I don't expect perfect and never will. Life is unpredictable and children even more so! Add pets to the mix and it's pure chaos. There is no need to stress just let the crazy happen.
You want to have images that reflect your family and your personalities. I'm sure you want to remember the fun you had creating them and then look at them on your walls with fondness and love.
1. Posed portraits with everyone looking.
Obviously expect images where we try to get everyone looking at the camera, nice clear faces and smiling. We take these so we can see everyone's faces and features. To show your eyes and similarities, teeth and haircuts. I like capturing these moments, but I love capture genuine emotion and silliness too.
2. Photos of siblings together.
I will attempt to get lots of photos of your children together.  Smiling, laughing, running, and eye rolling. I want to capture their sibling relationship and personalities!
3. Photos of your family sitting on the ground
Please come to your session prepared to sit (there are exceptions of course and I won't actually force you too). Sometimes I might even ask you to lay down too! There is something about getting down on a blanket all together that brings out your snuggly side.
4. Individual portraits of your children.
It is super important for me to get individual portraits of your children. Some kiddos love being in front of the camera and really revel in the limelight, while others are shy and not sure. Either way we aim to capture them and their personality. (Sometimes those portraits might have mum's hand or dad's legs in it and that's totally ok!)
5. Portraits of each parent with each child.
I always love getting individual images of parents with each of their children. As a parent of multiple children, it's amazing to record the different relationships you have with each one.
6. Parents together
Yes you don't get out if it. Be prepared to actually have a photo together because it doesn't happen often! It is really nice to do it while you are dressed for the occasion, don't let your kids have all the attention.
7. Prompted candid images & playful portraits
Often candid images happen naturally but not always. It can be tricky to act naturally with a camera in front of you. So rest assured I will help you relax and laugh with a few prompts and bad jokes. For most, kids games and activities are essential for keeping their interest. We will likely play running, swinging, tickling, and throwing games throughout your session.
8. Wider environmental photos
When deciding on having a photo session most people have ideas about a location and the 'feel' they want for the photos, this has a lot to do with where the photos are take. So I love to take some portraits that really sow off and embrace the world around you. These photos you'll see are wider landscape type images that incorporate your surroundings.
9. Closeness
I love to show closeness in your family portraits. I'm all about snuggling, holding hands, kisses, nose bops. I will probably tell you to 'snuggle in' many times throughout your session! When I show you your photos, I want you to feel that love you have for your family.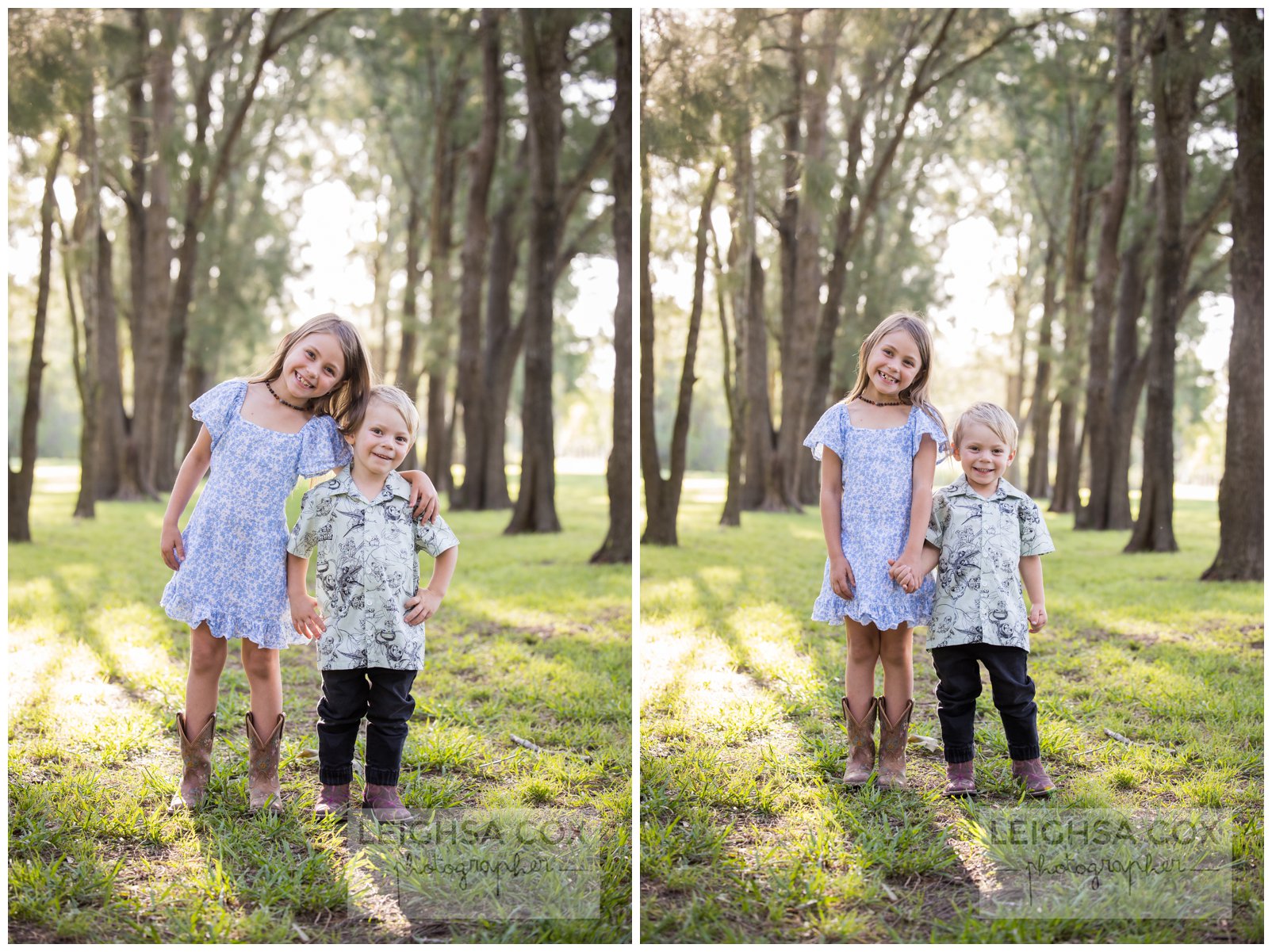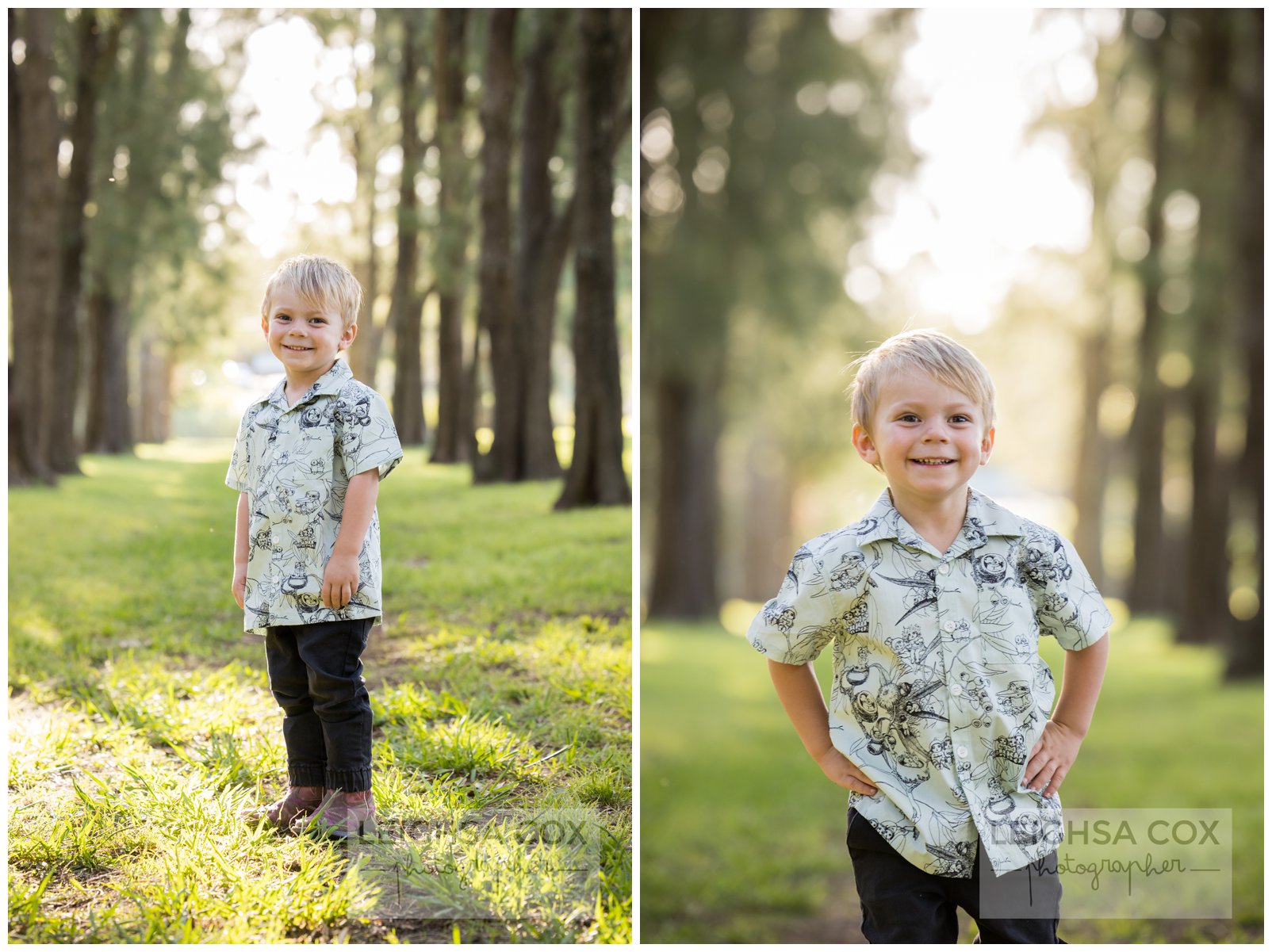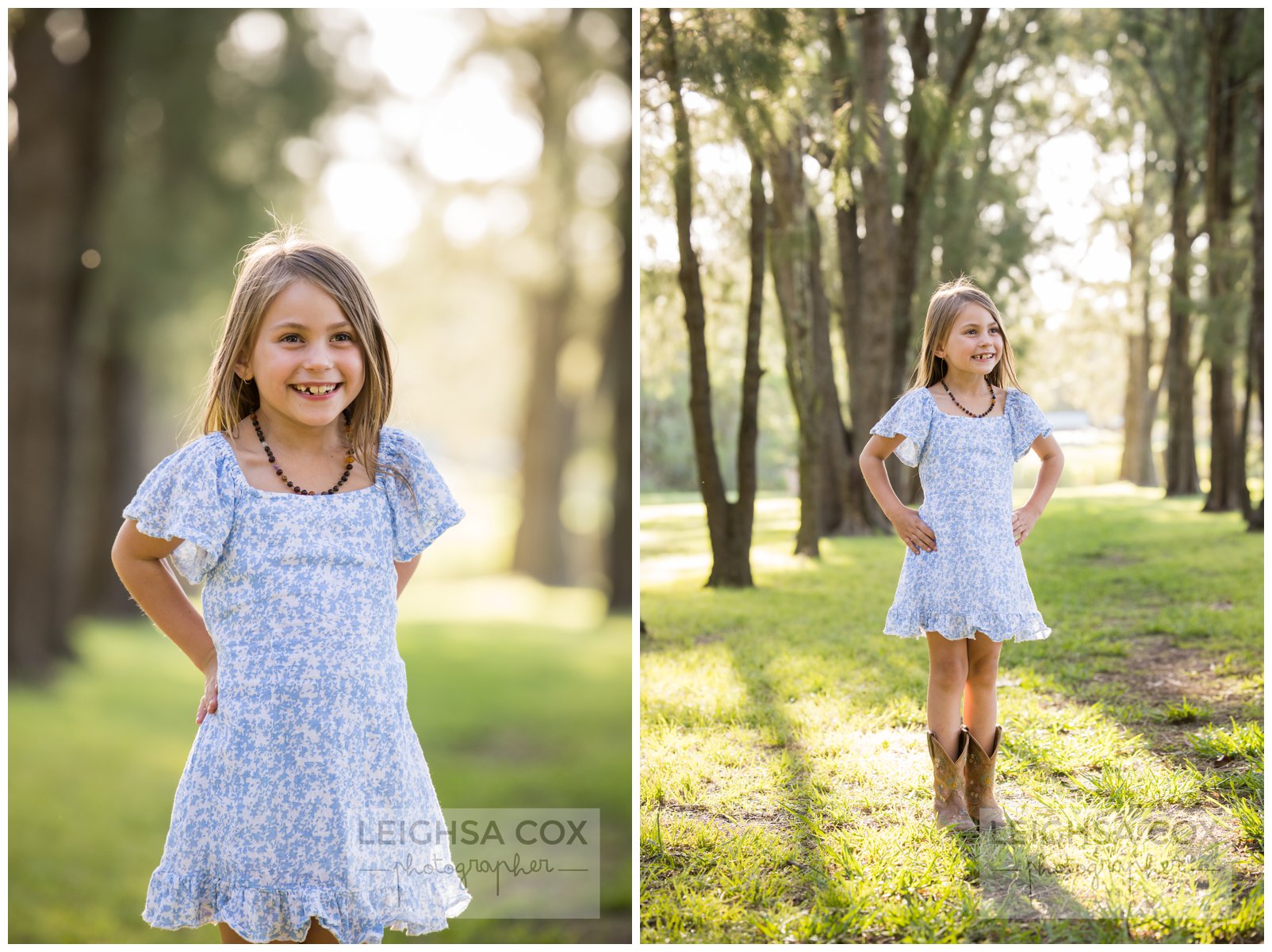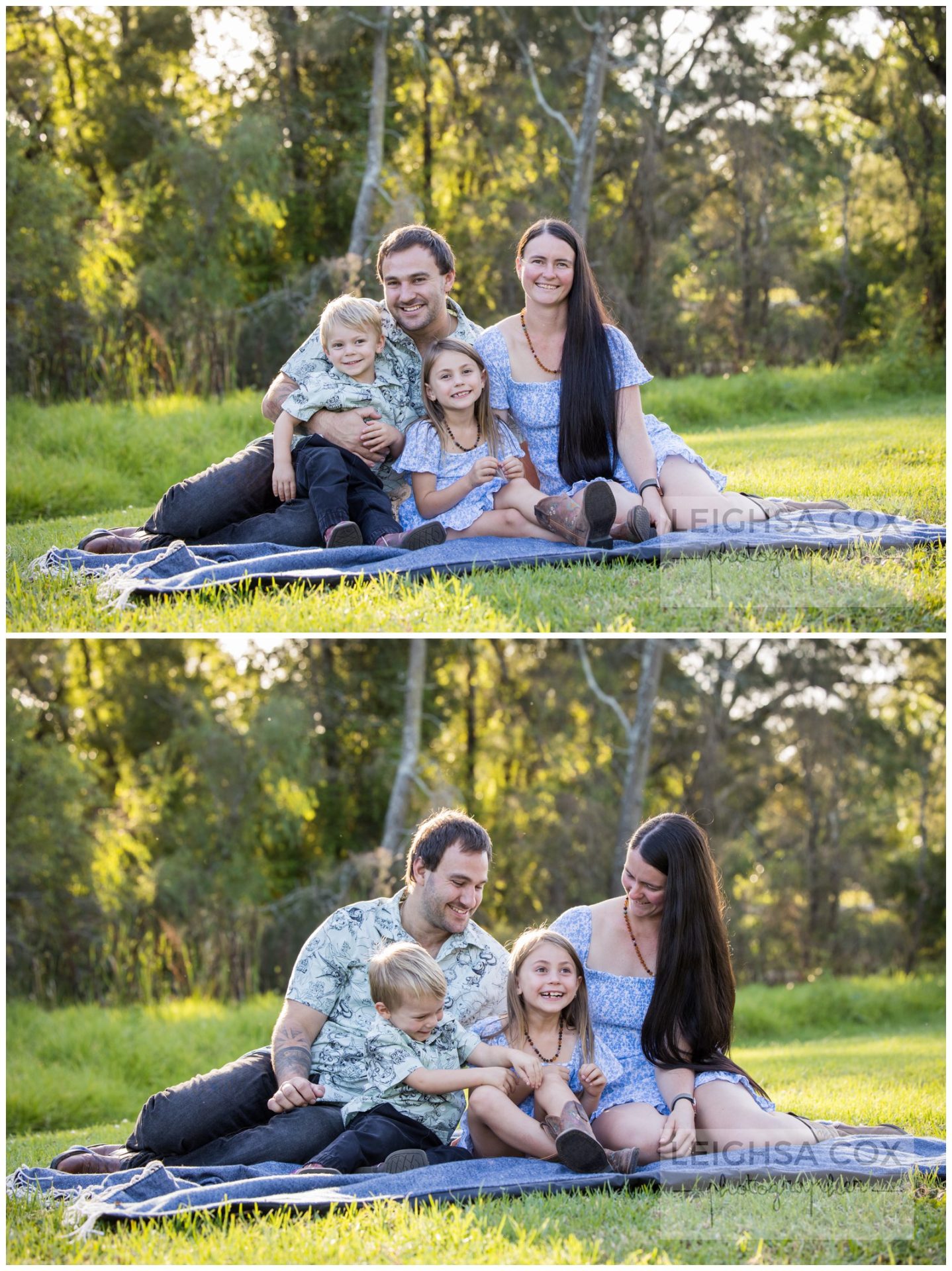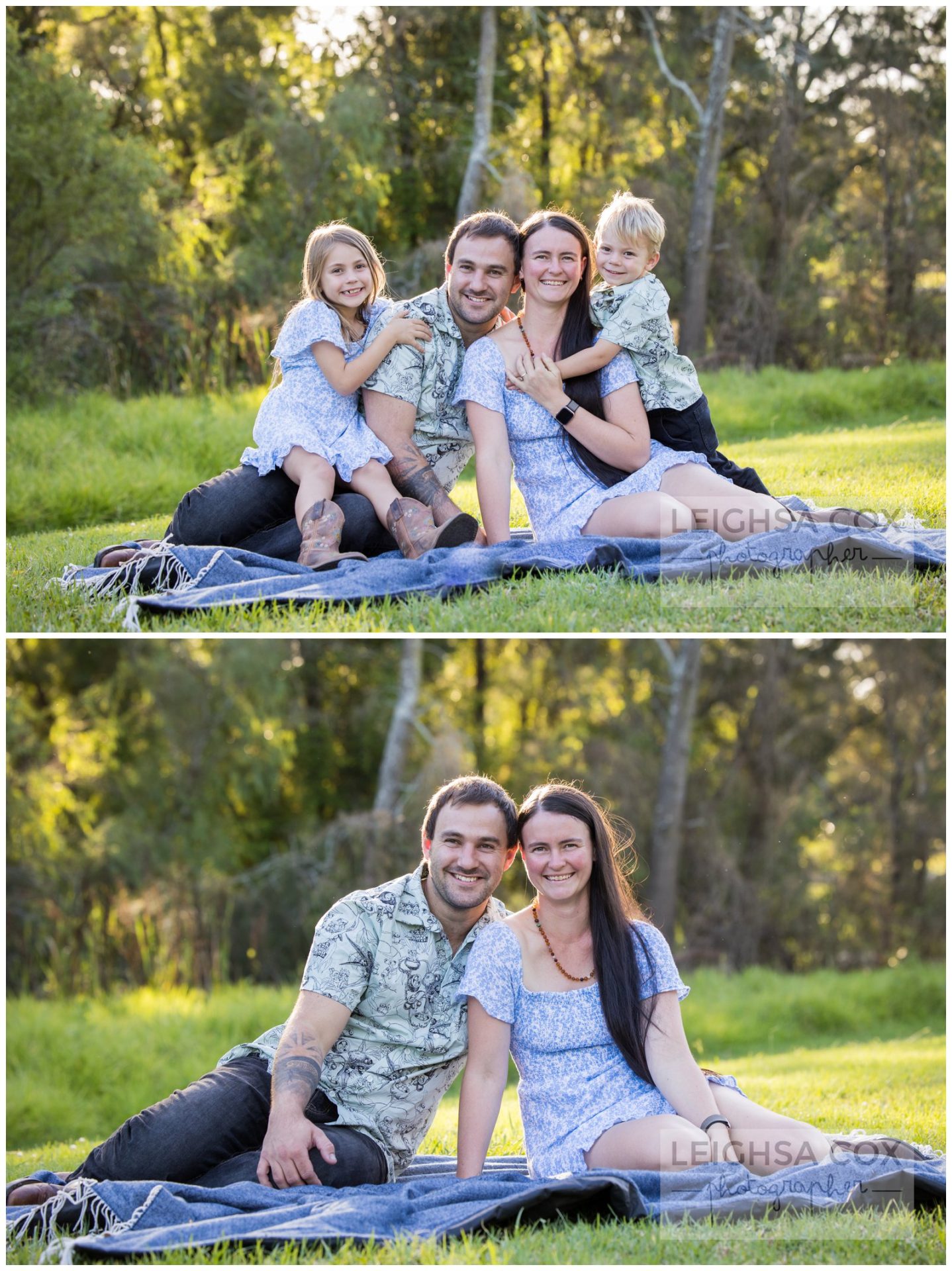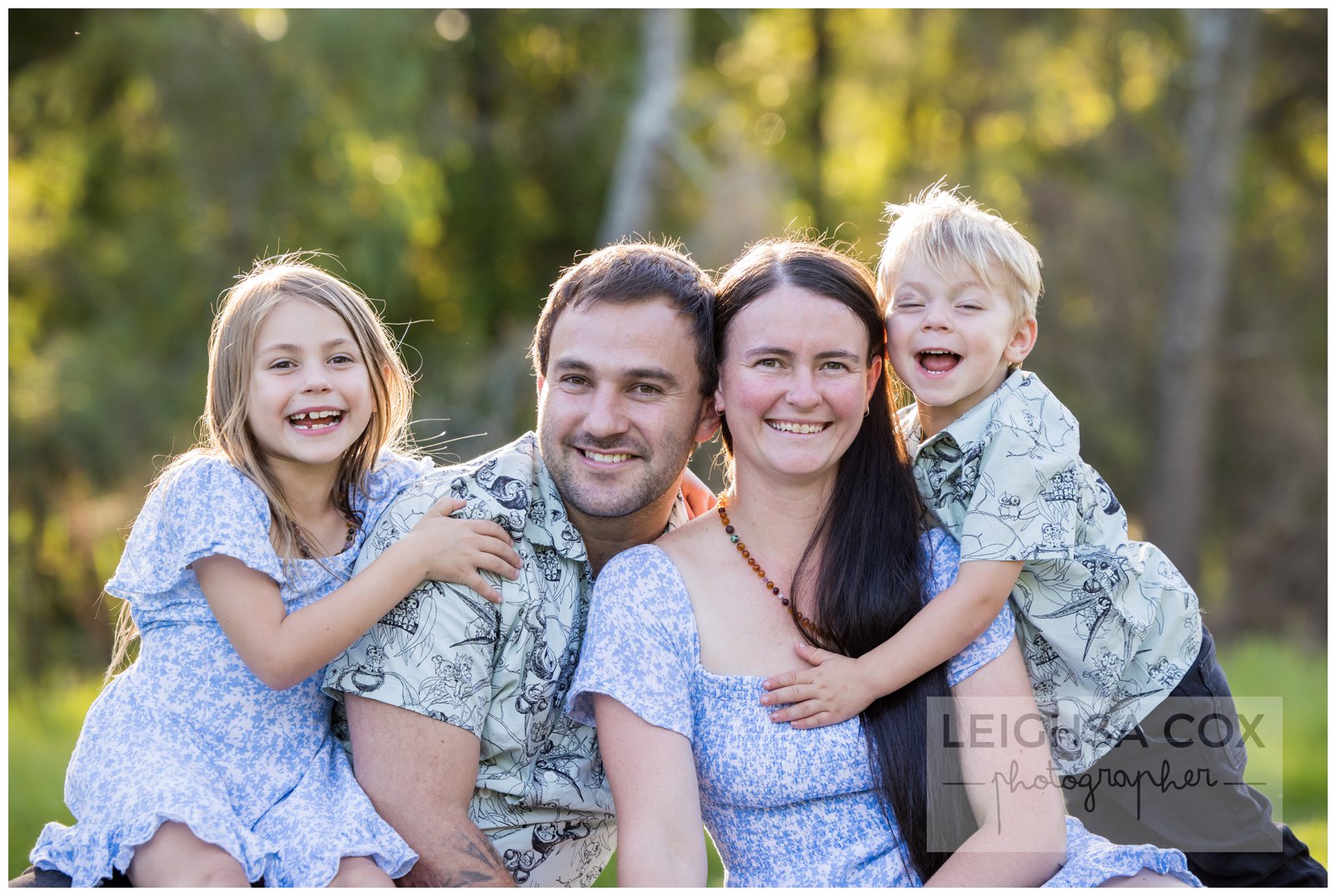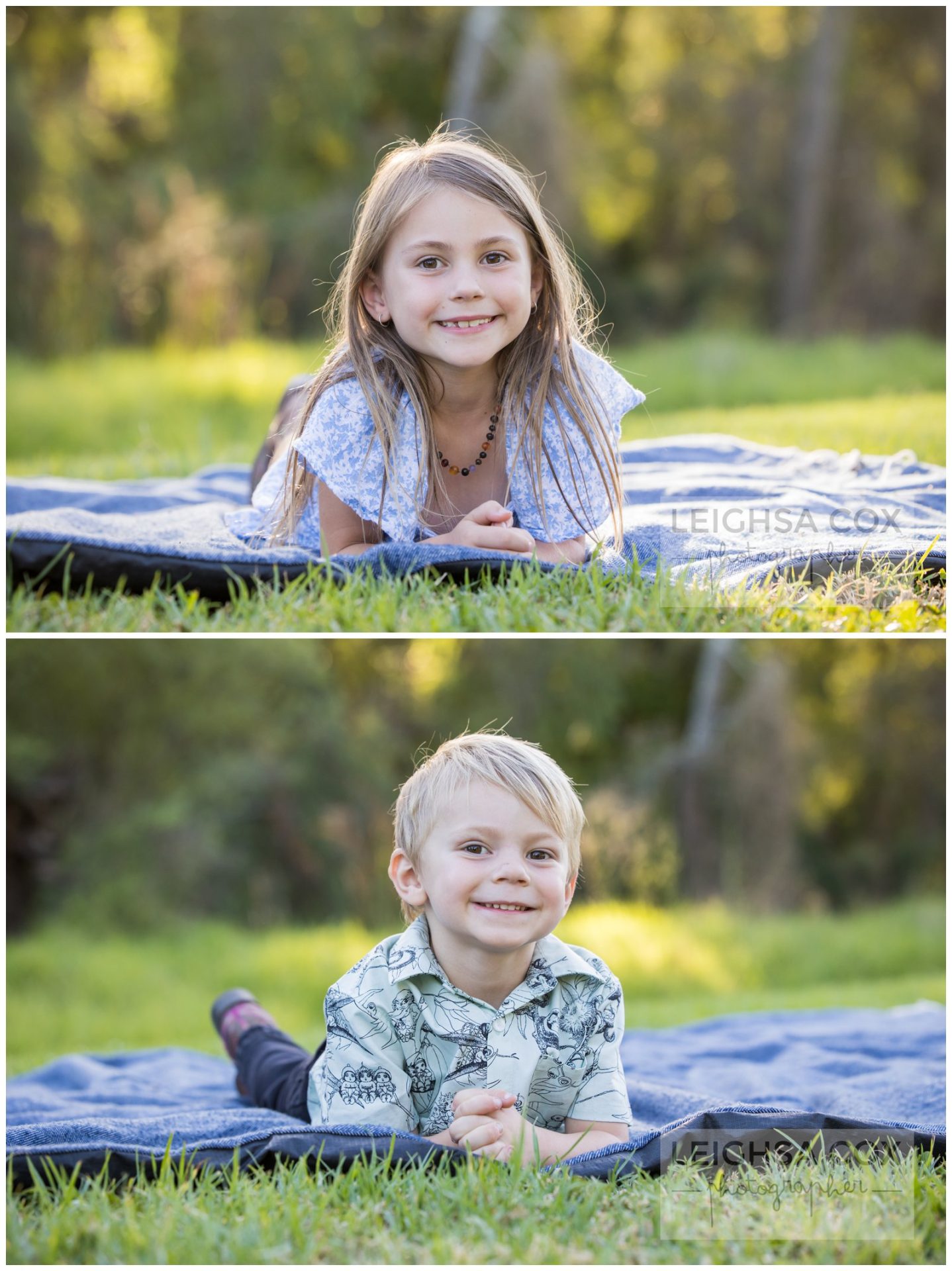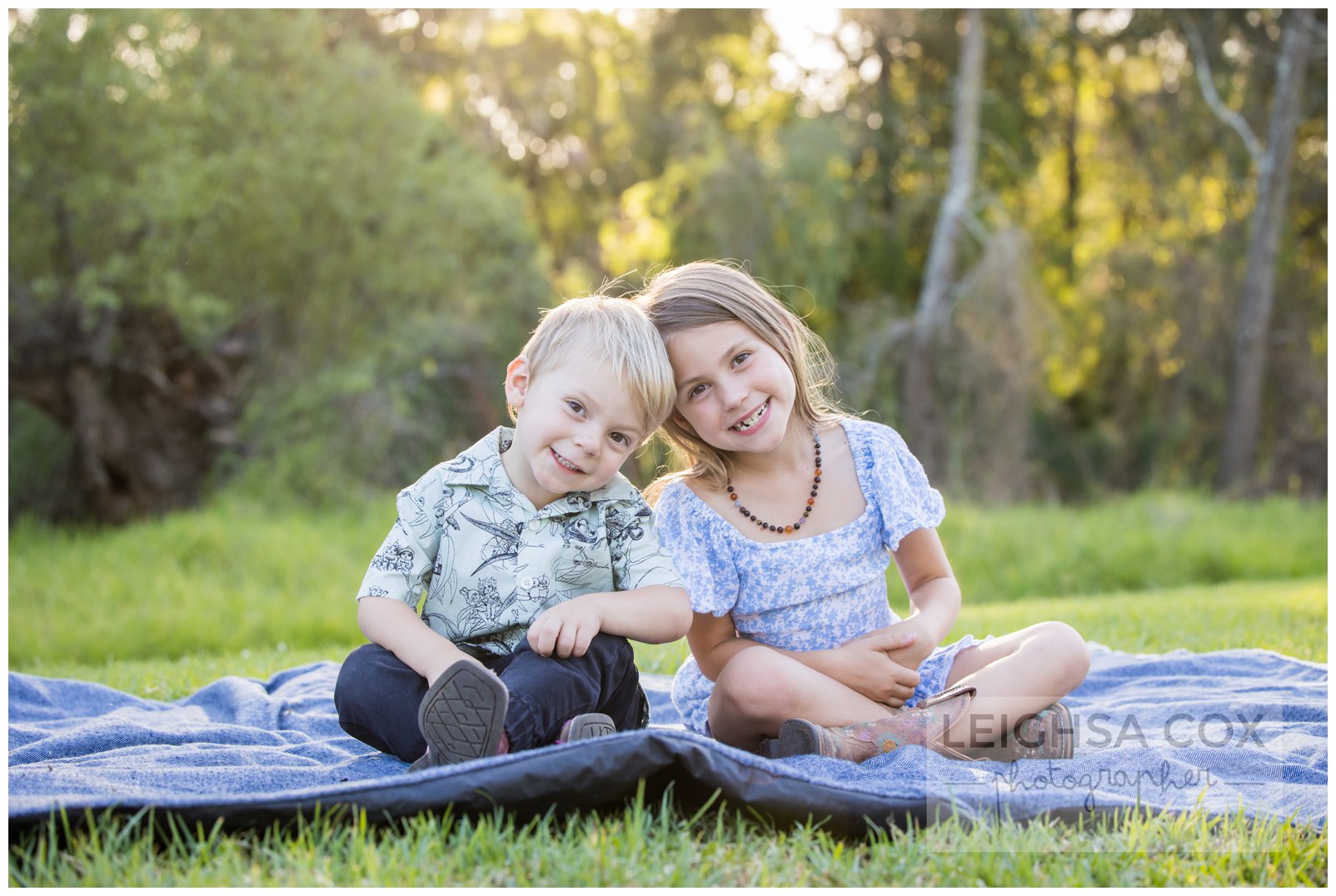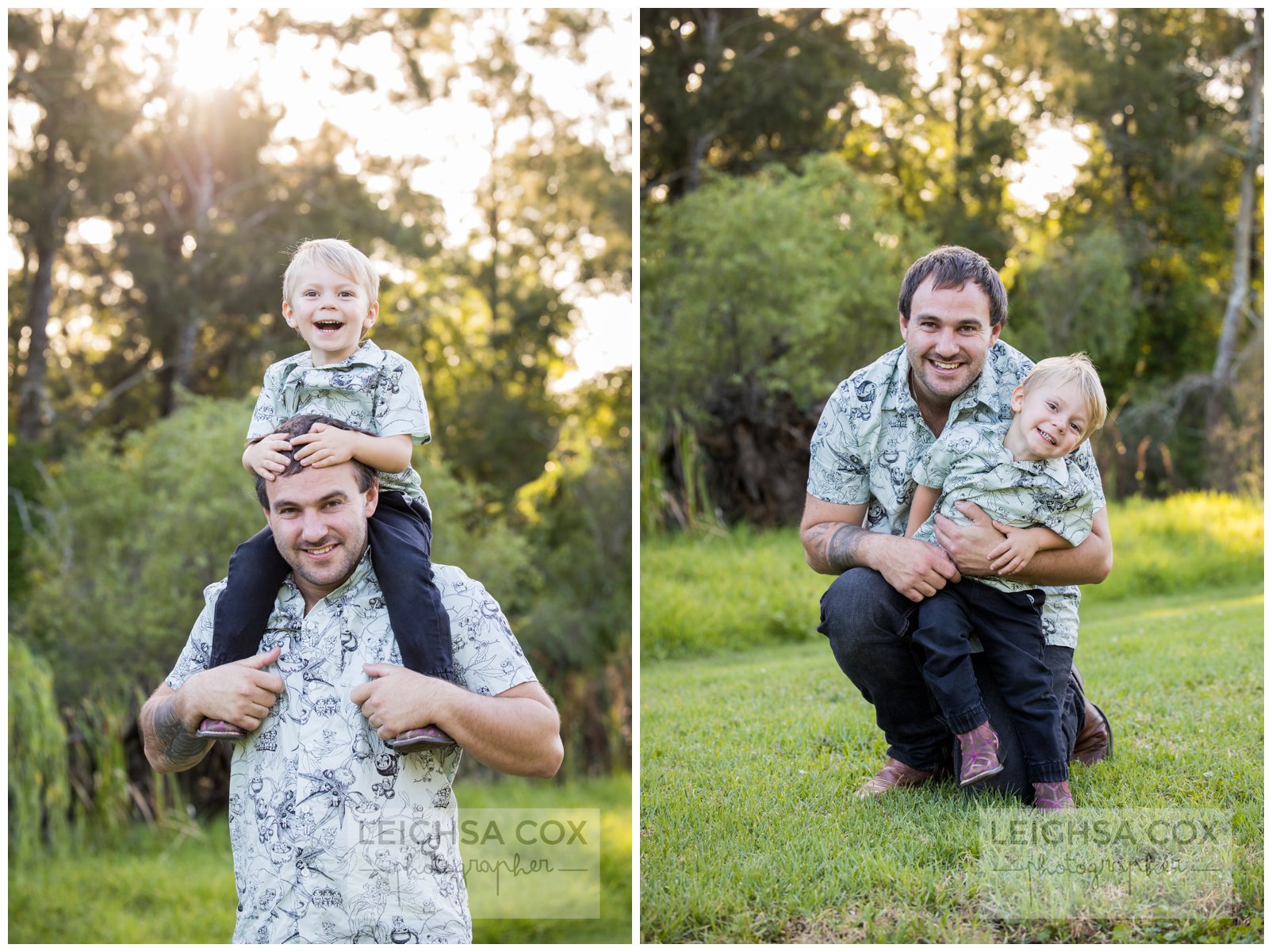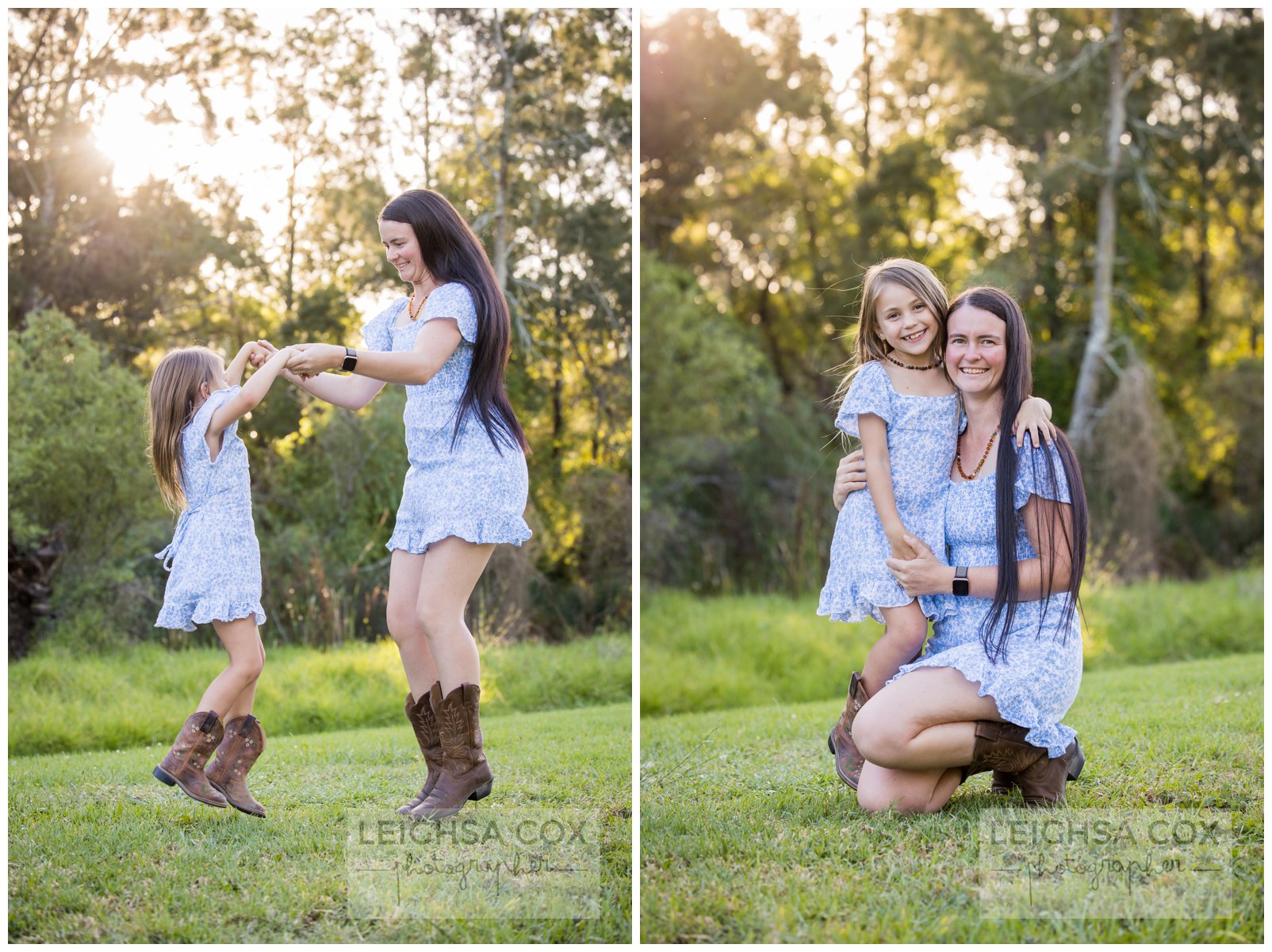 I am always open to suggestions, and ideas, and recreating old photos too. Please let me know what you like and want for your portraits, I will try to capture to vibe you are going for.
And don't forget to think about where you want to show off your portraits! Lounge room, hallway, bedroom? Do you love frames or canvas or are you more a coffee table book person? Getting your photos on display is the best way to enjoy them all year round.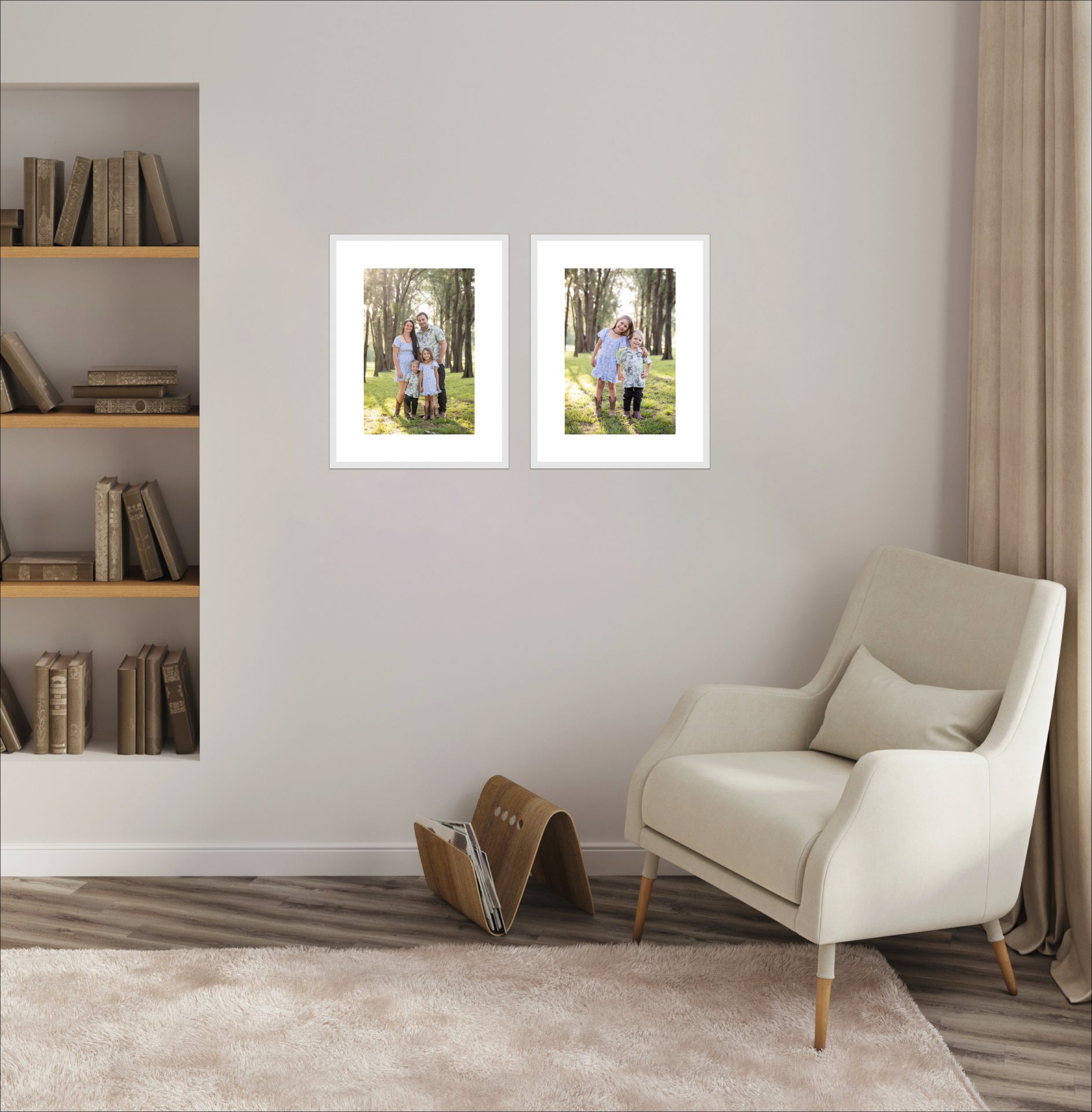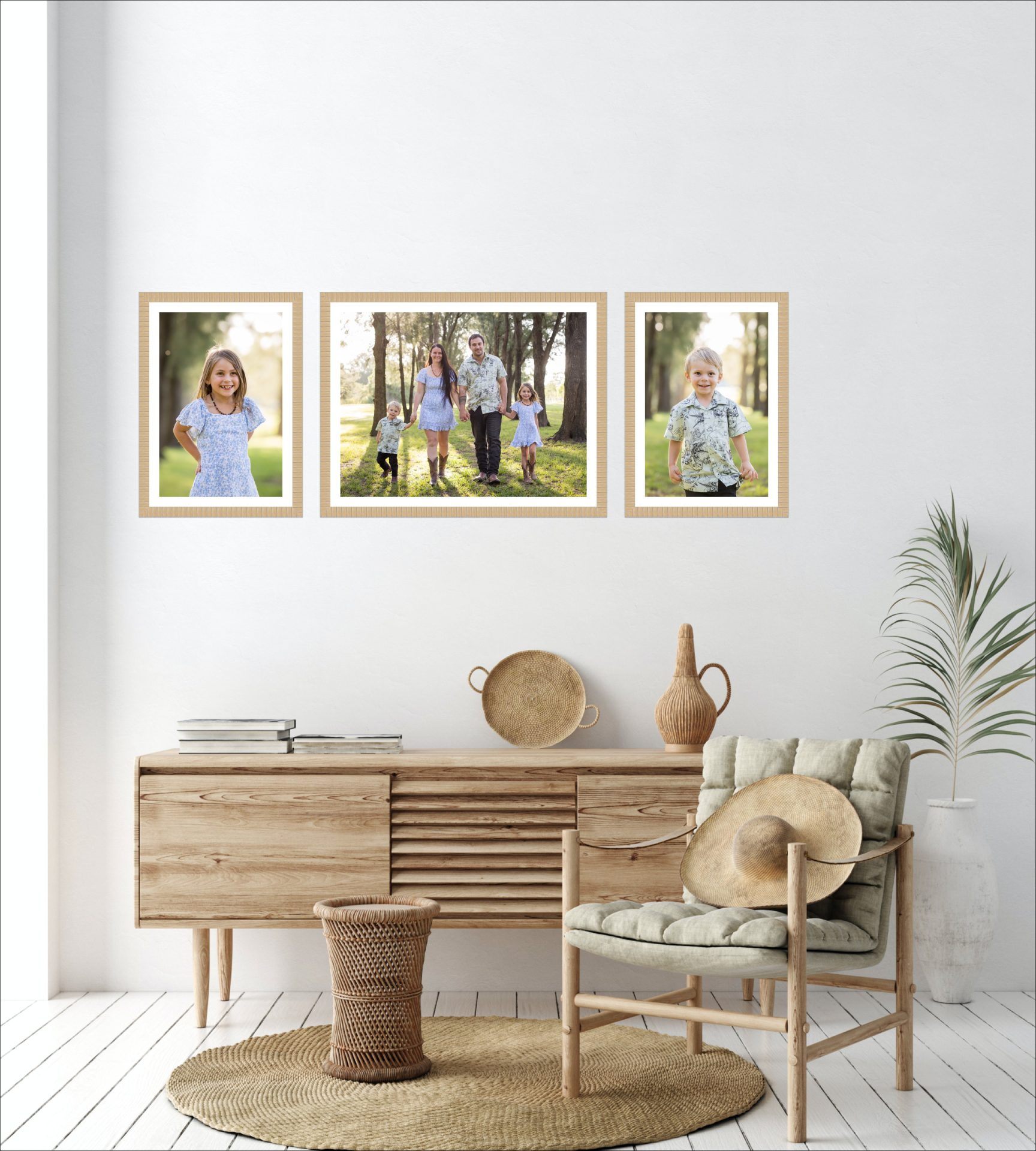 For options for display and wall art examples scroll through my products page HERE
x Leighsa