Riverwood Downs Wedding
This beautiful couple organised their wedding from North Queensland! They chose Riverwood Downs as a complete all in one venue to suit their relaxed vibe. With accomodation on site and the amazing mountainous surrounds it is just perfect for a country wedding.
Alicia and all the girls prepped onsite in the new refurbished cottage. While the boys bunked down in the cabins. There was activity everywhere with lots of DIY touches being finished off as I arrived. Floral arrangements for the ceremony, canapés for the guest, veil making and prepping the utes for transporting the ladies to the bottom paddock.
As time came for the ceremony the clouds came over quickly and the raindrops fell. But the show did go on through the drops as Alicia walked down the isle under an umbrella. Soon enough the rain stopped and the ceremony continued in the soft damp light.
With the Bridal party loaded in the utes, we went adventuring down by the river. It is such a beautiful location. The river and mountains and wildlife. With so much space to play with Alicia and Matthew decided to take a drive and have some portraits of just the two of them. We drove to the top paddock where the horse were. The hungry horses soon descended upon the bride and groom with their ute full of hay. Then we found a big old tree and some long grass to play in.
Back in the reception barn the party got started, and it was beautifully decorated by the family! Speeches and dancing and speeches with dancing 😀 It was a fun night and I was so happy to capture it.
x Leighsa
Dress-  White House Bridal Boutique
Cake- Erin Miller (friend)
Florist- Daisy Belle Flowers
Make-up- Sage Hair and Beauty
Venue- Riverwood Downs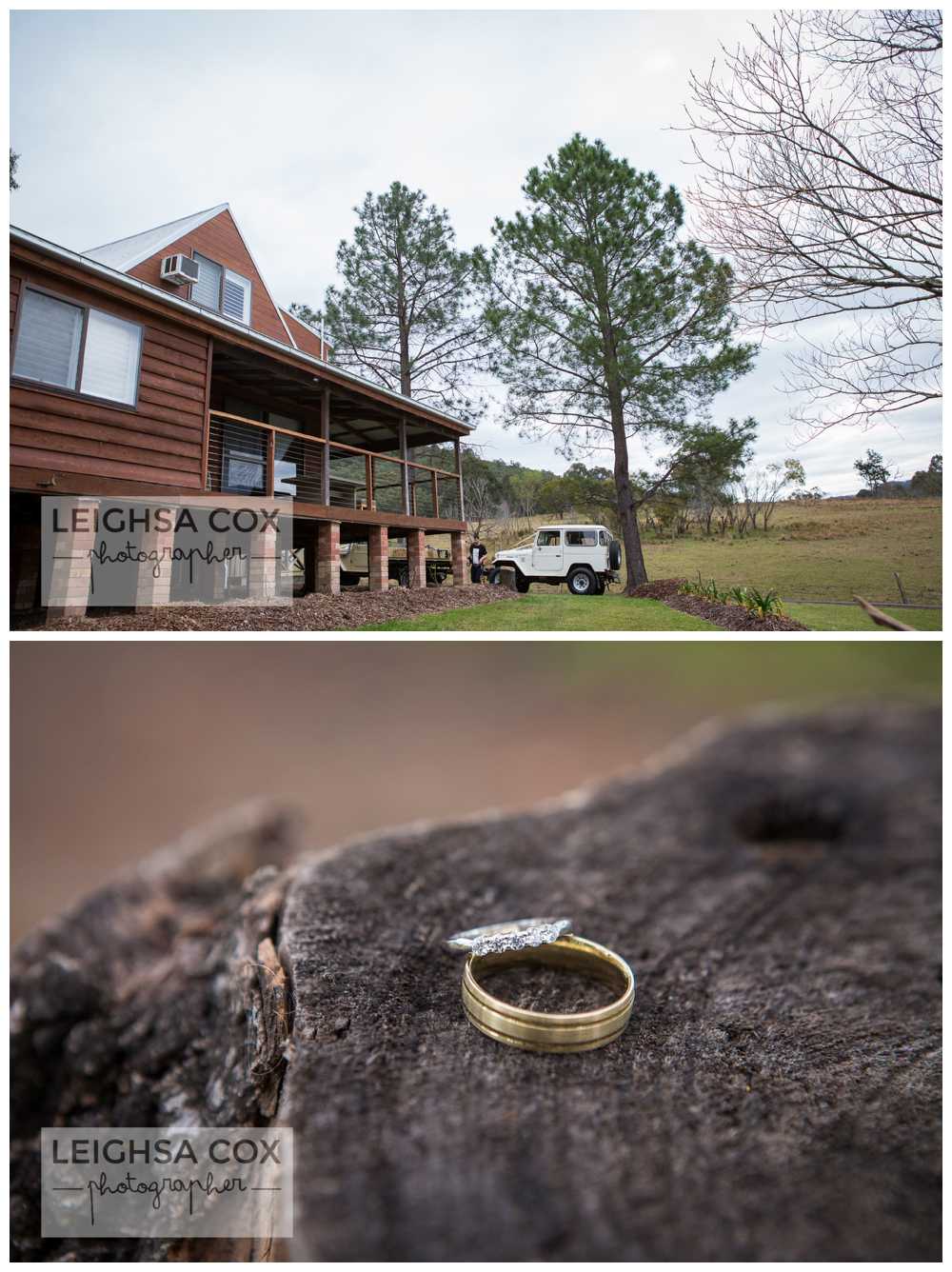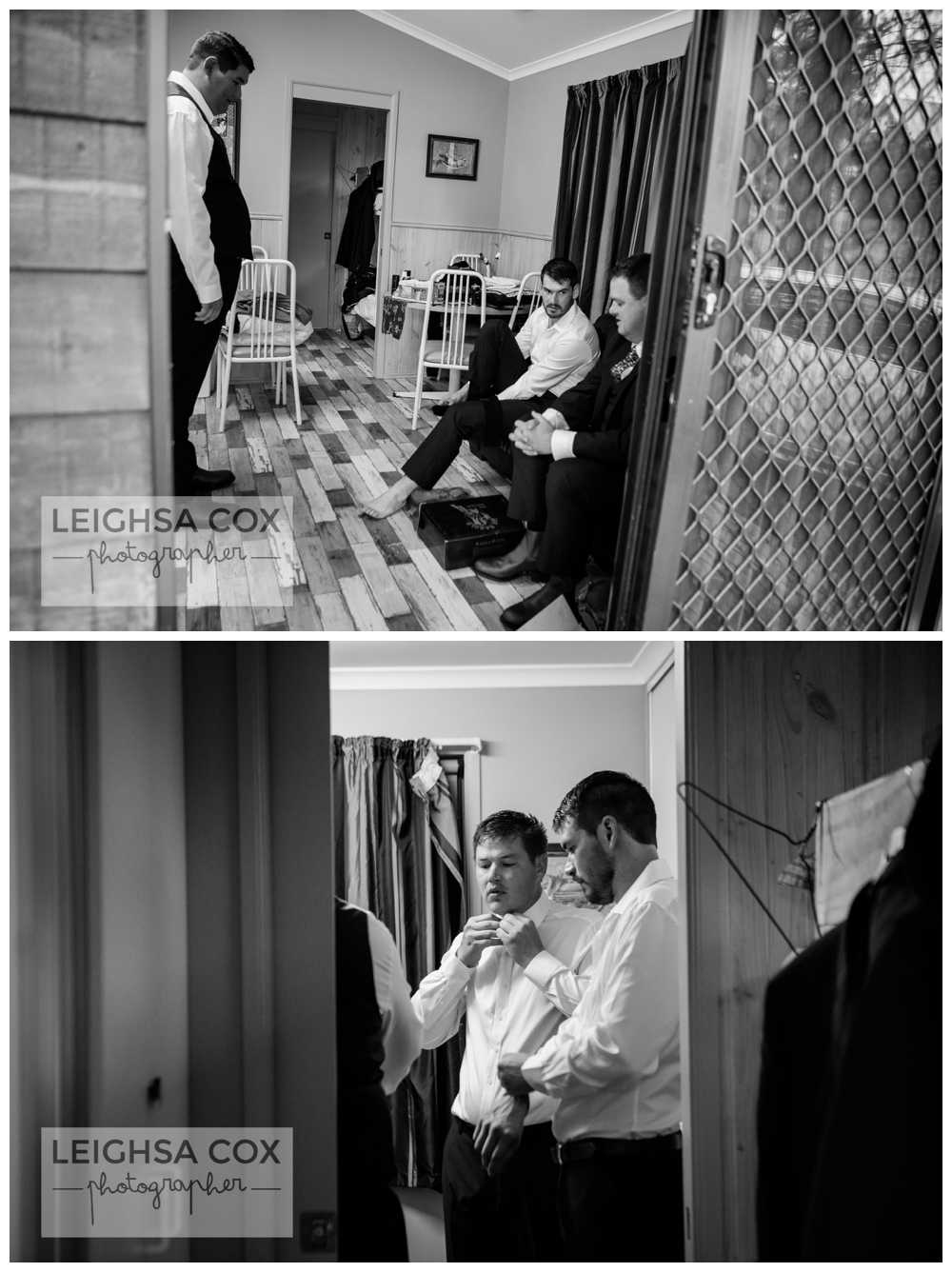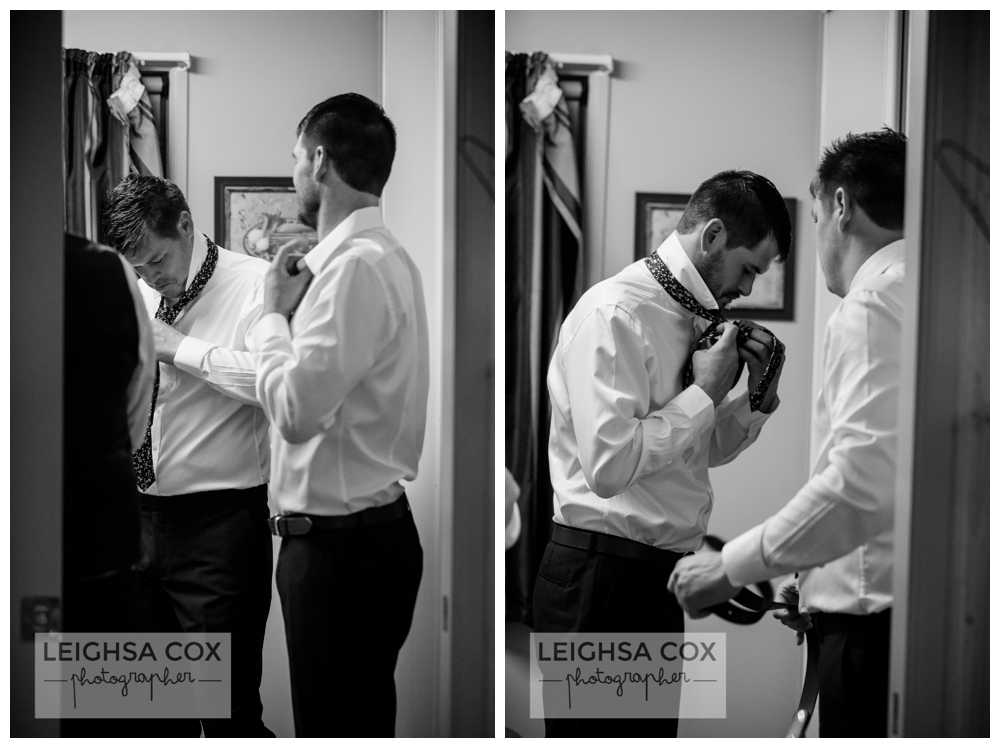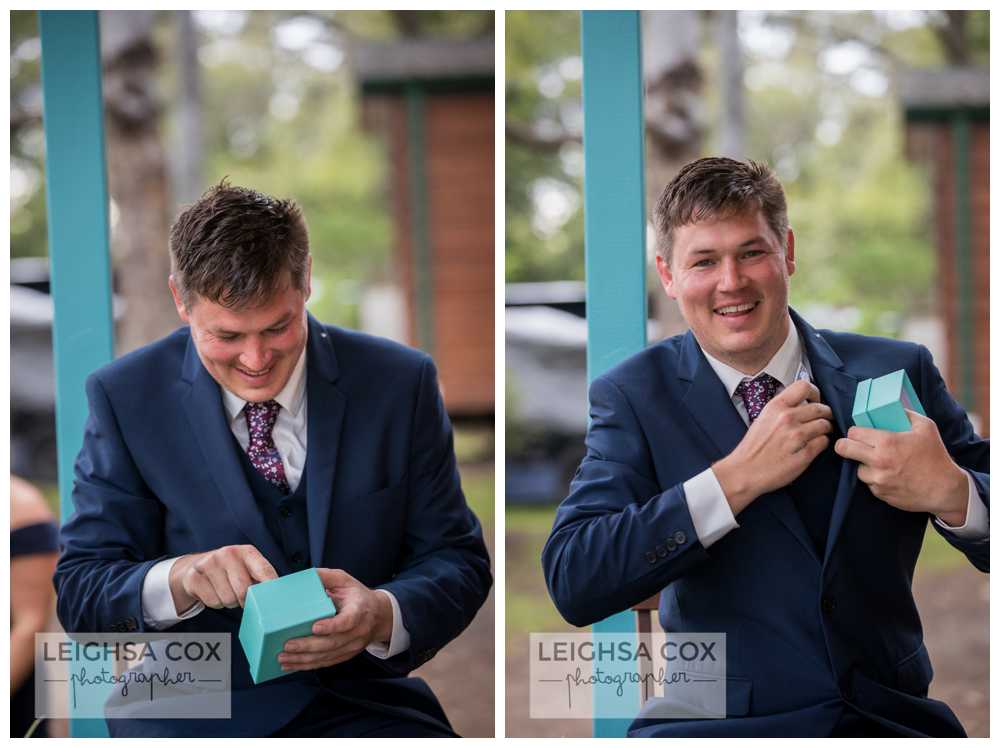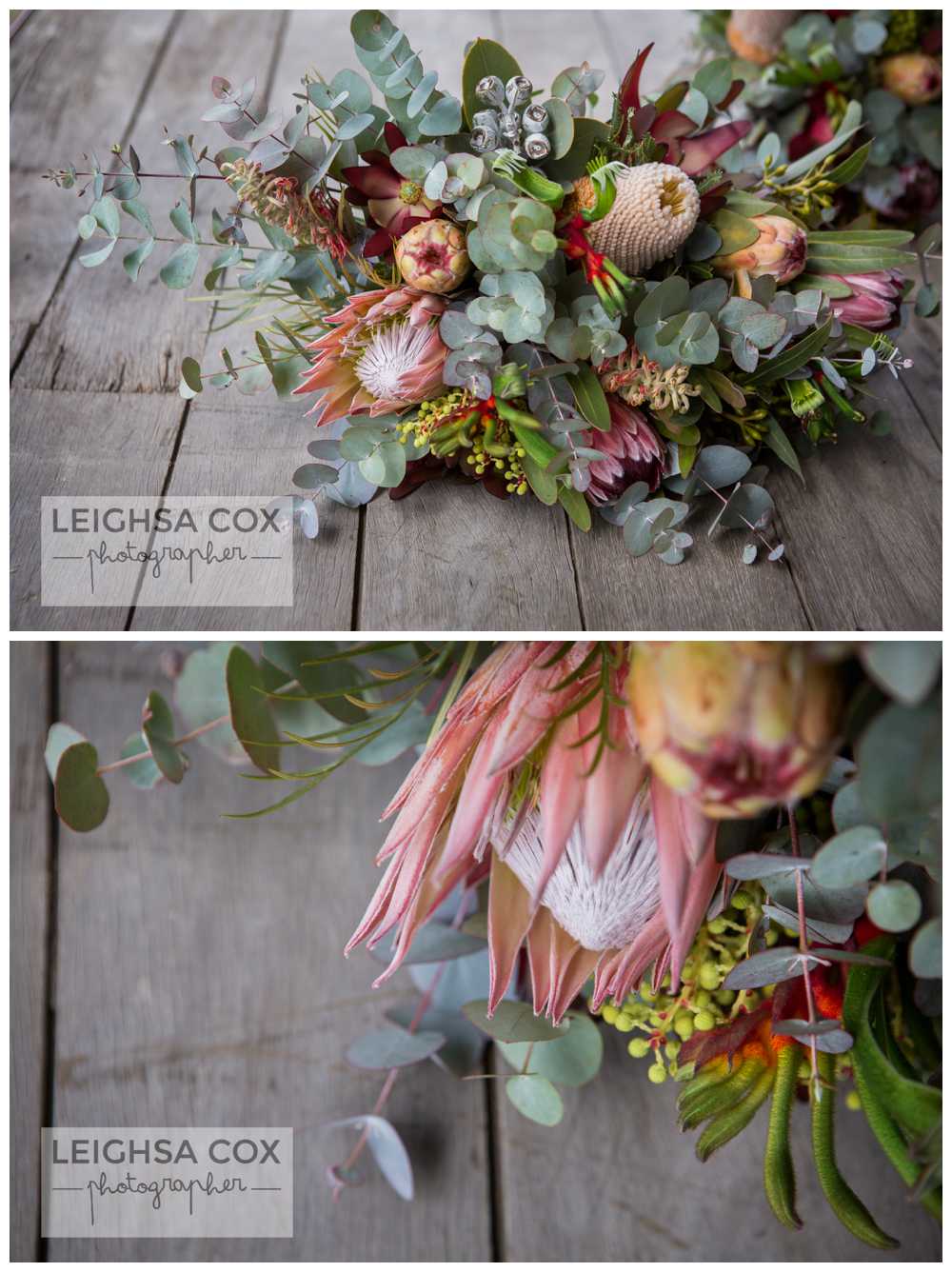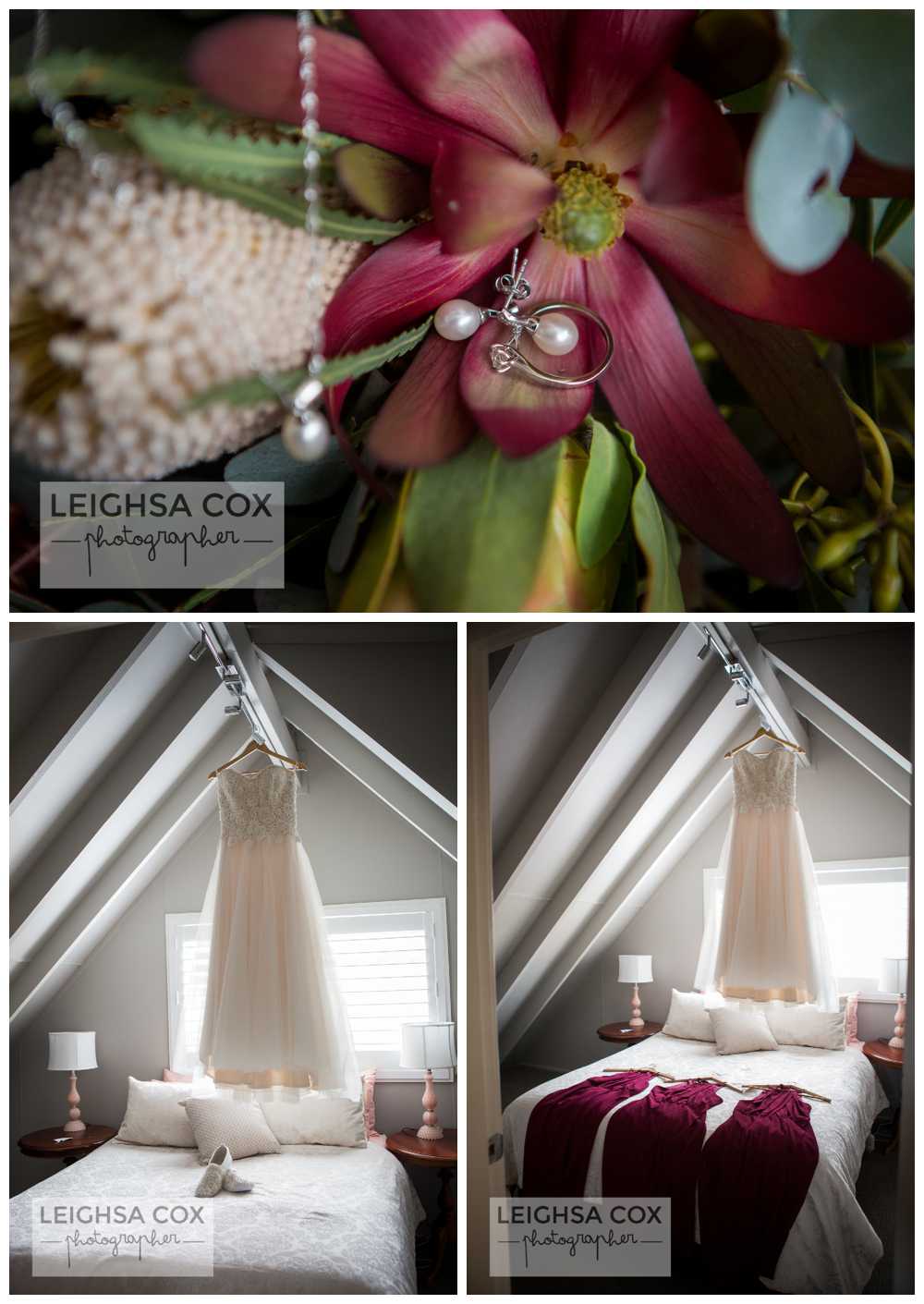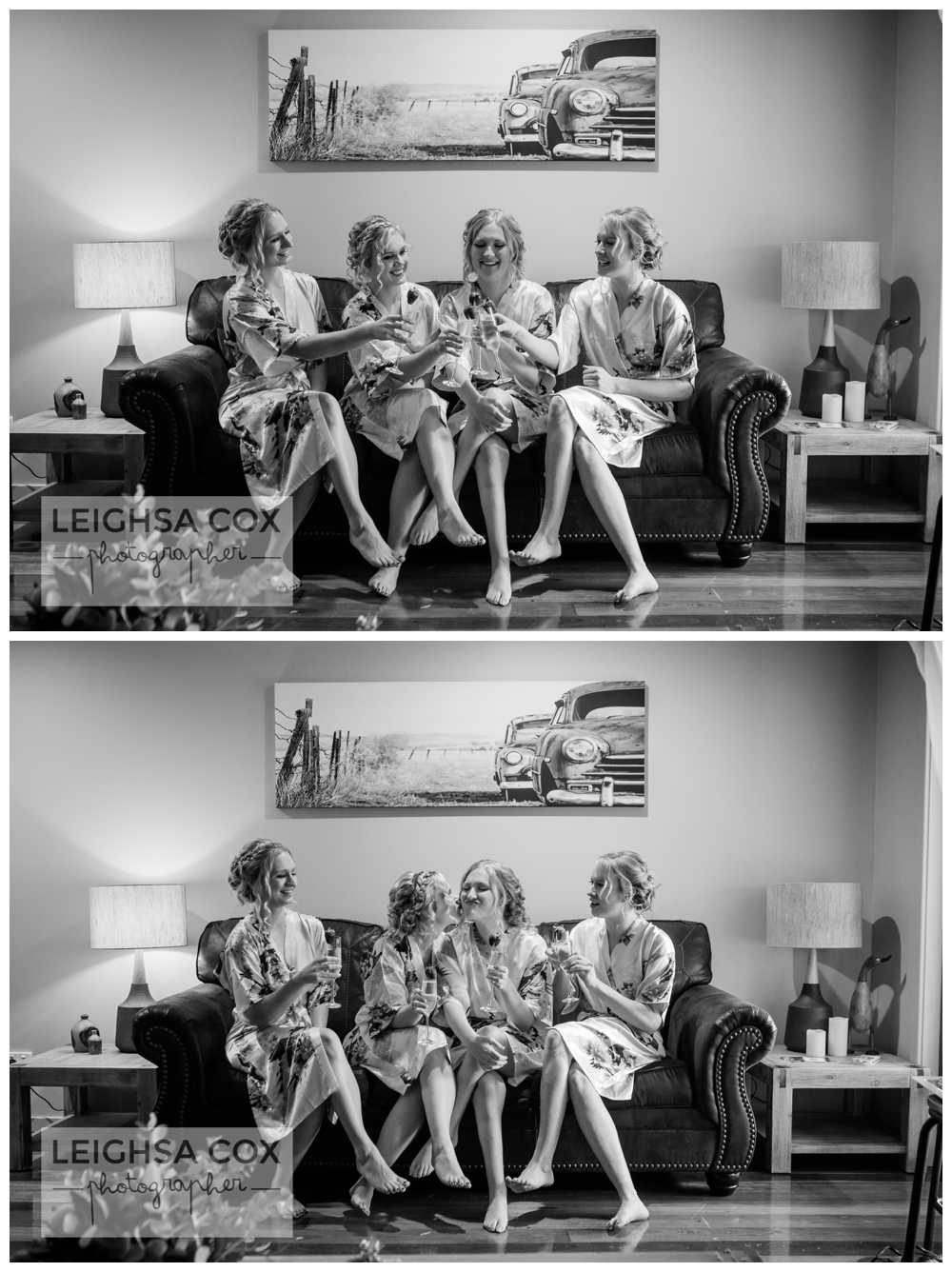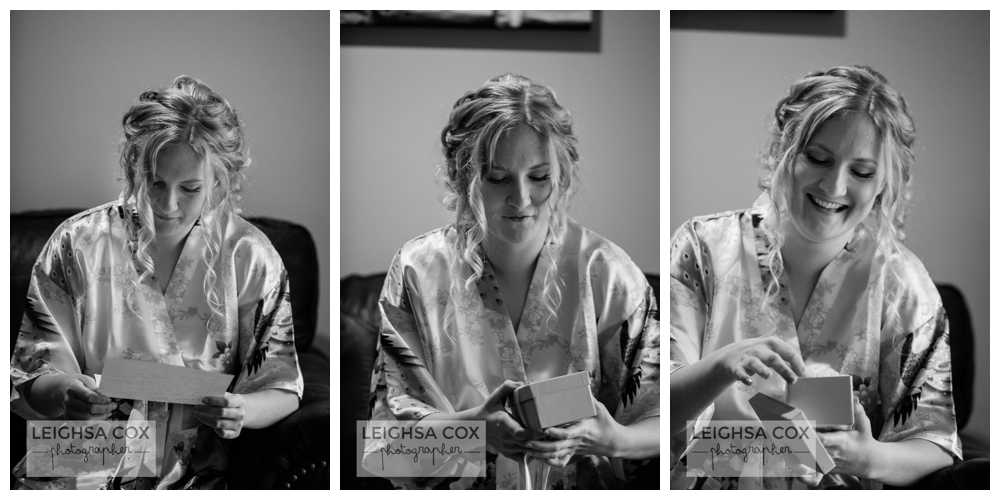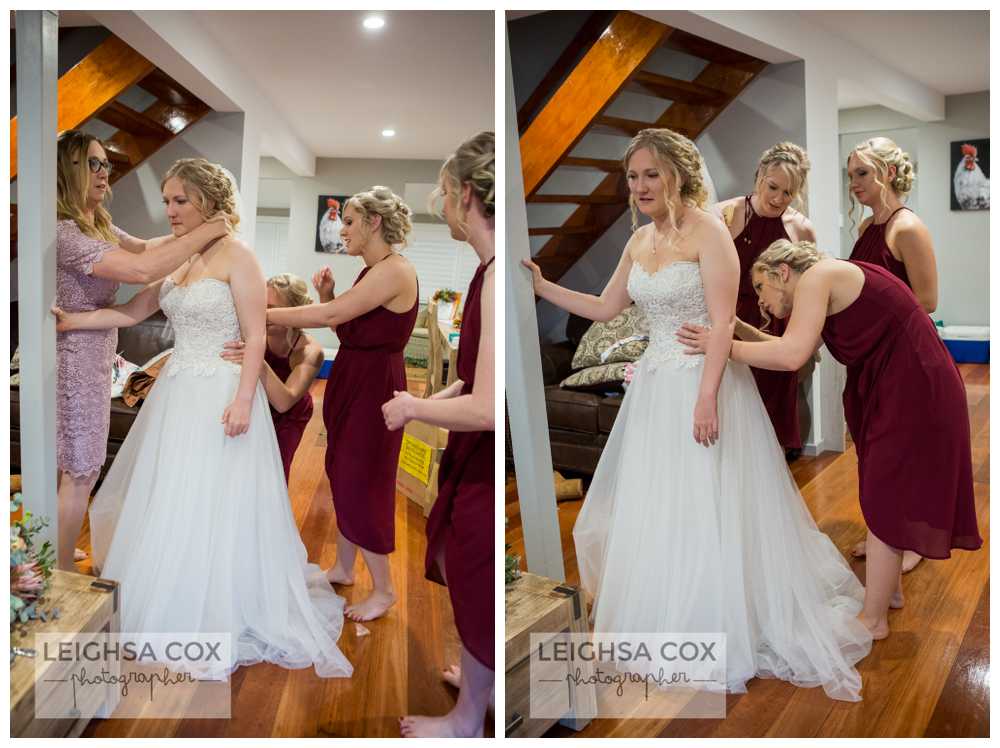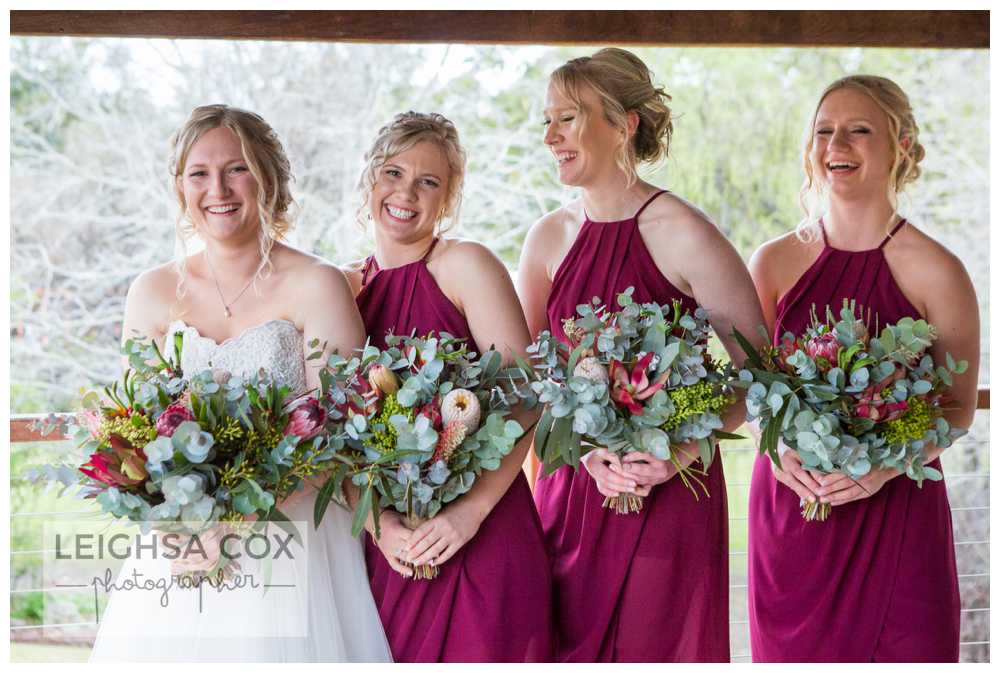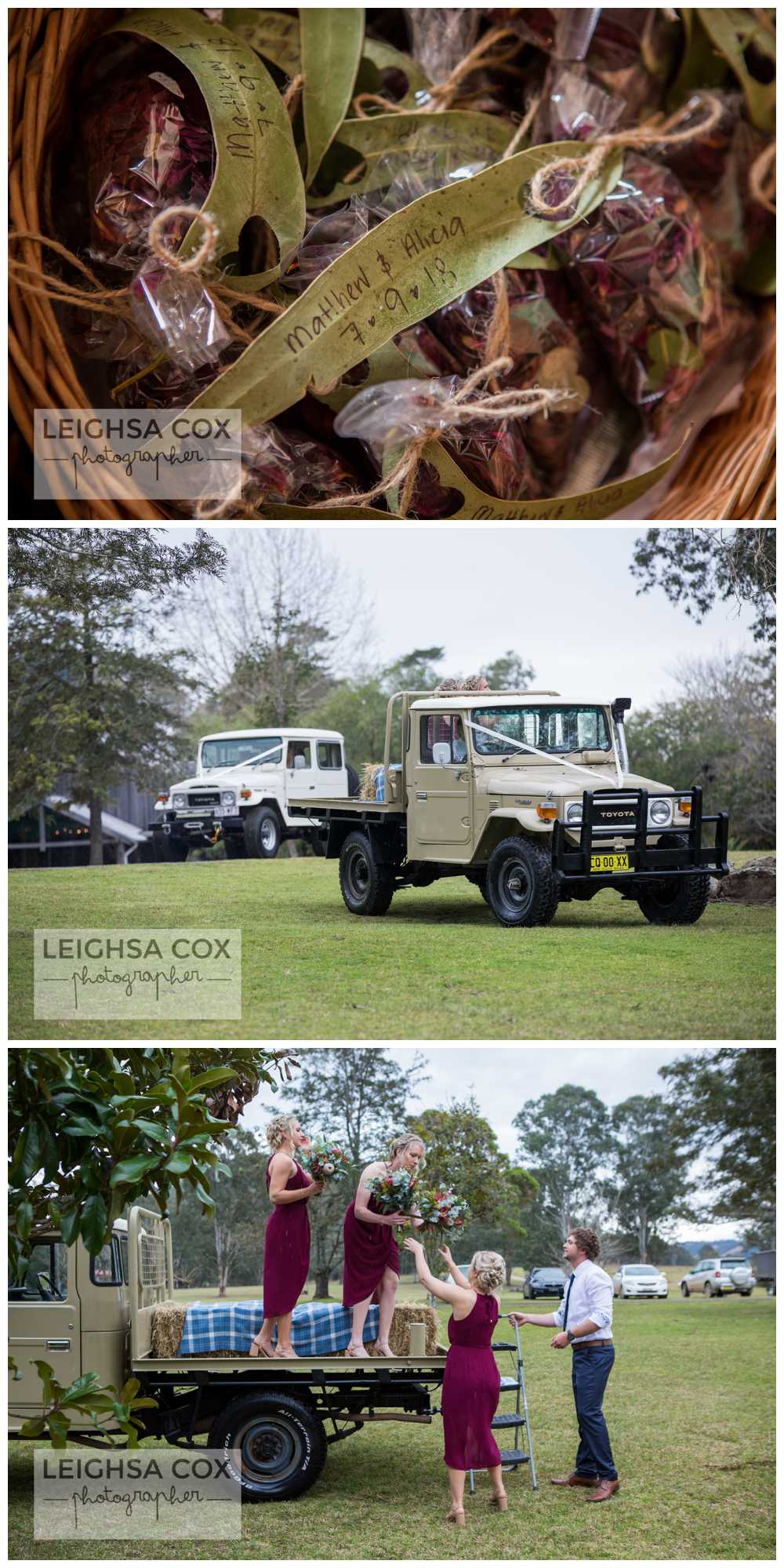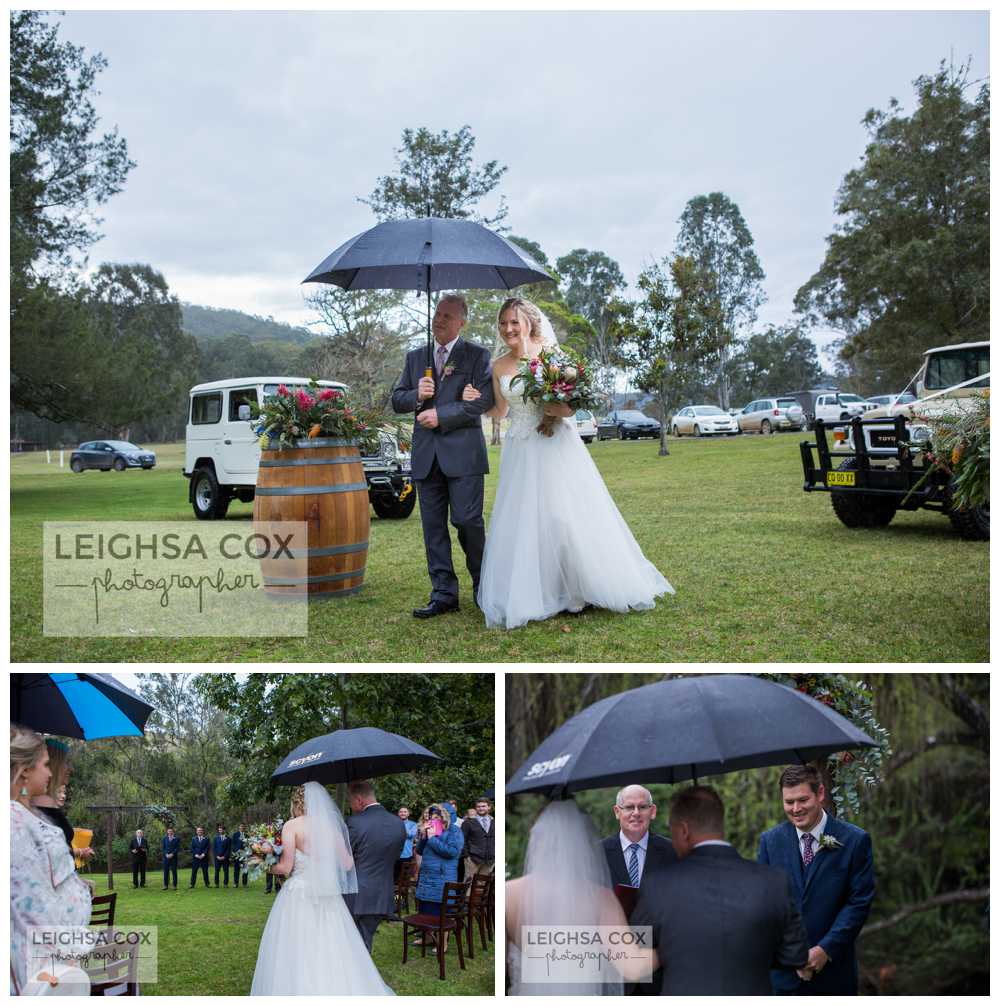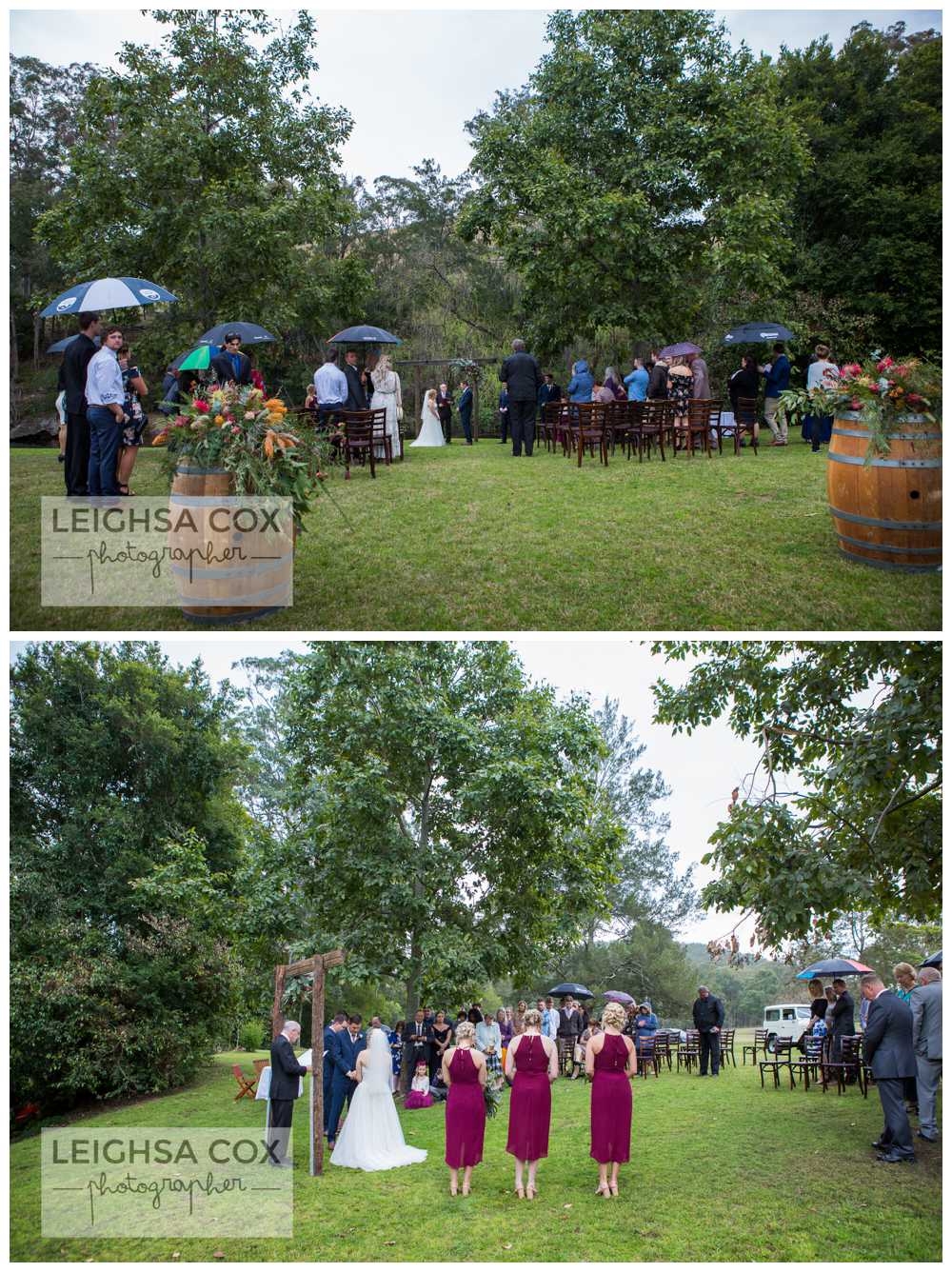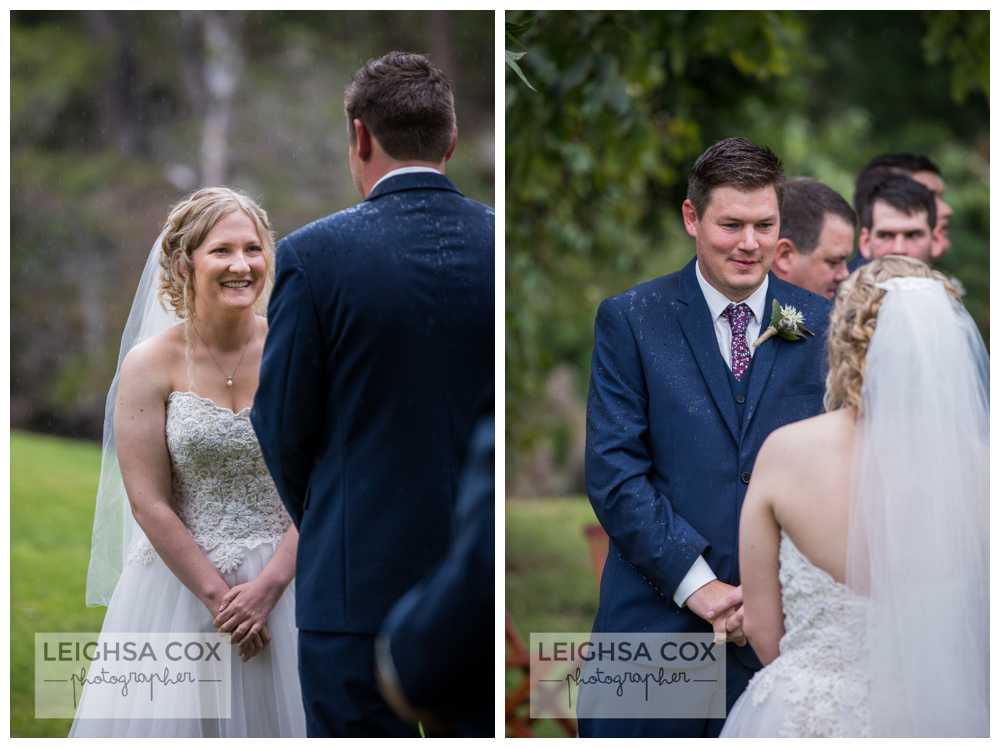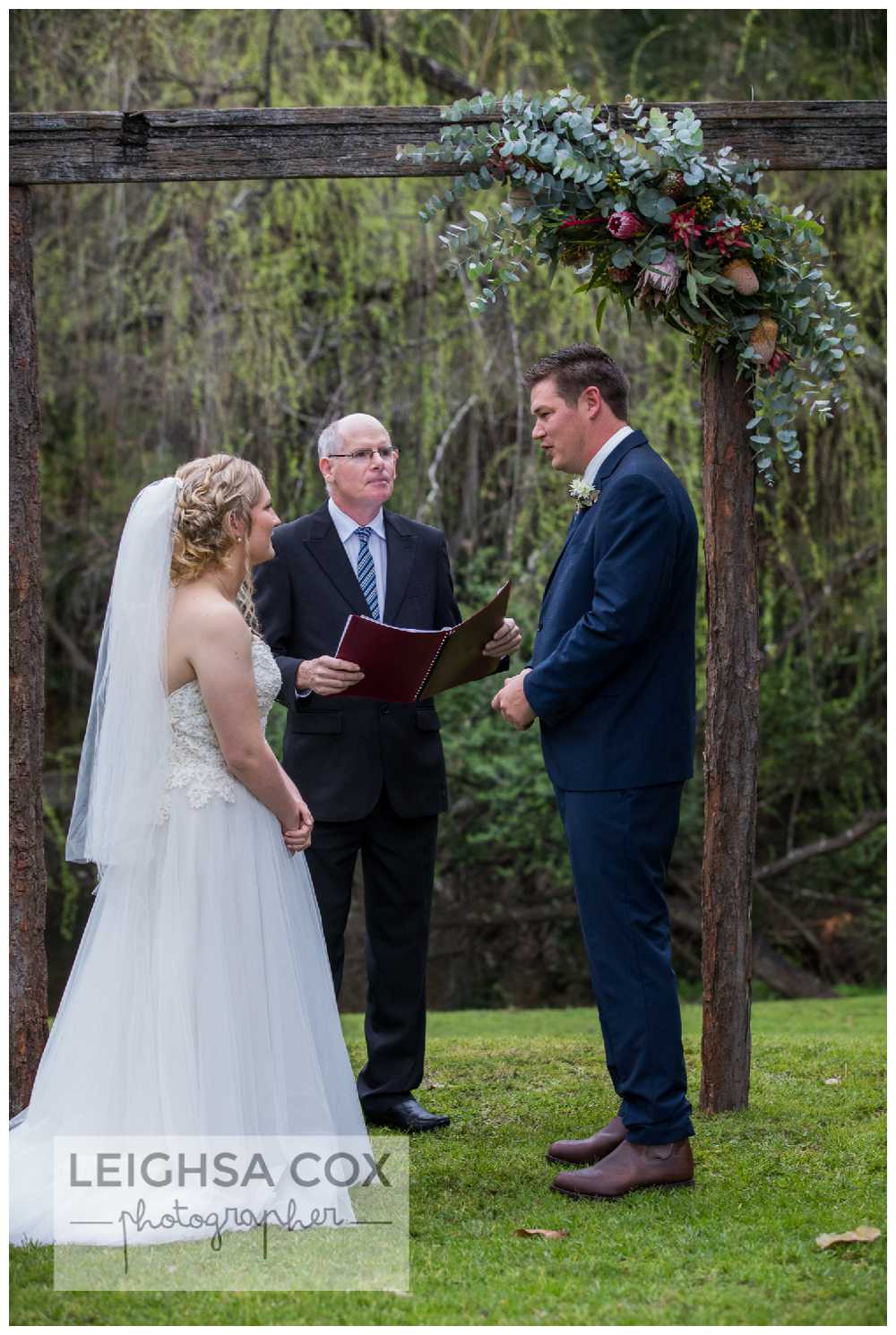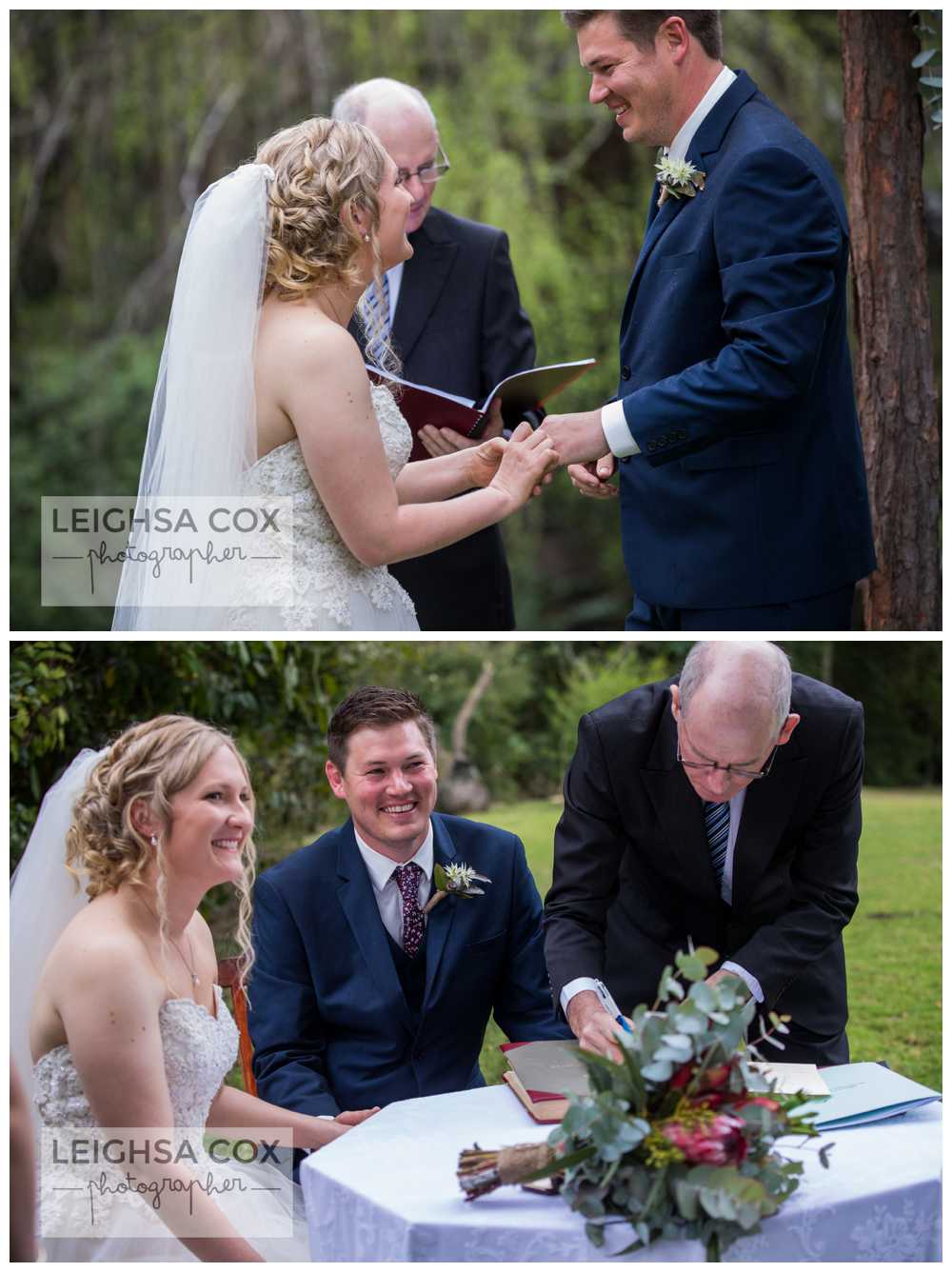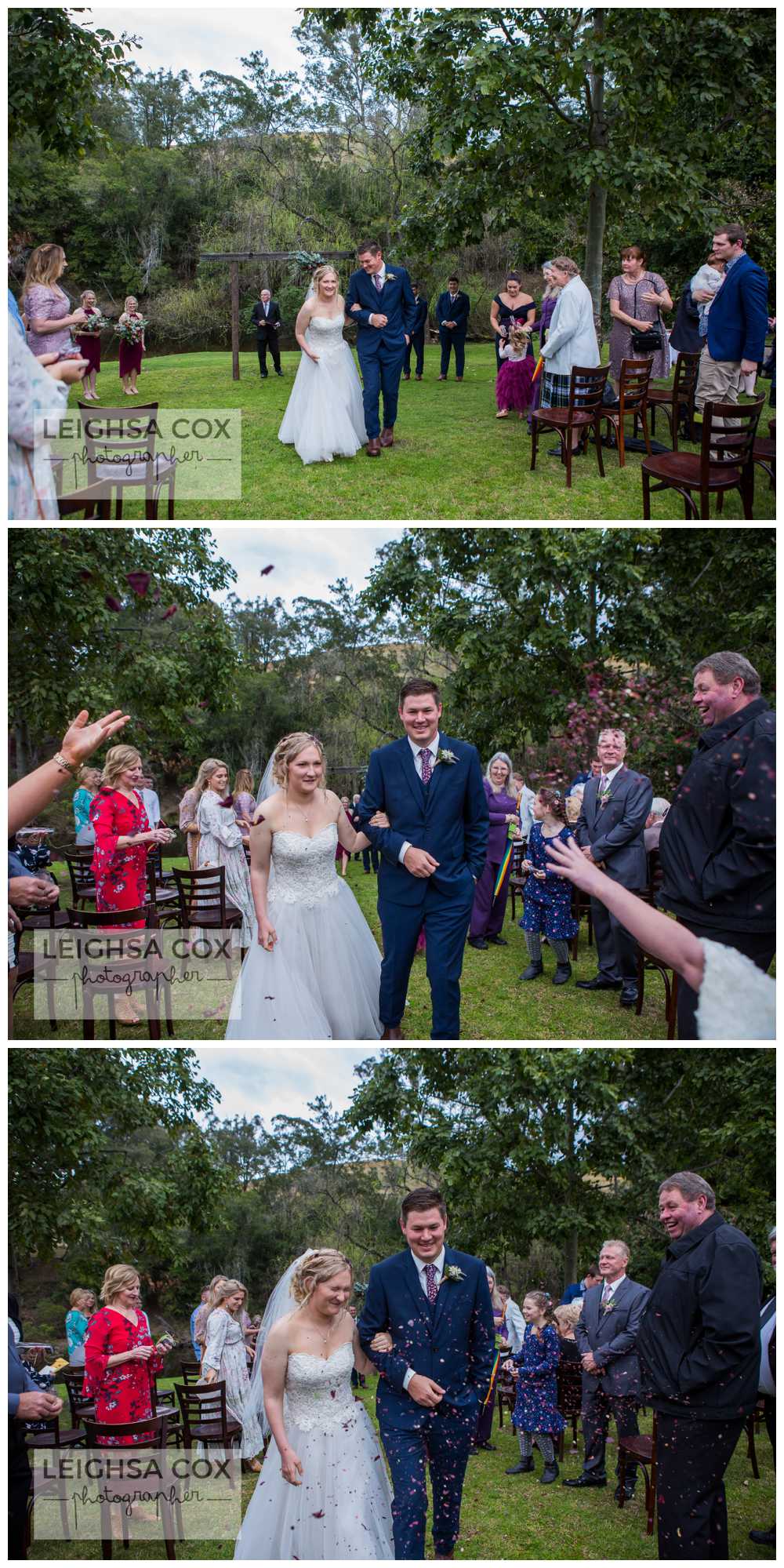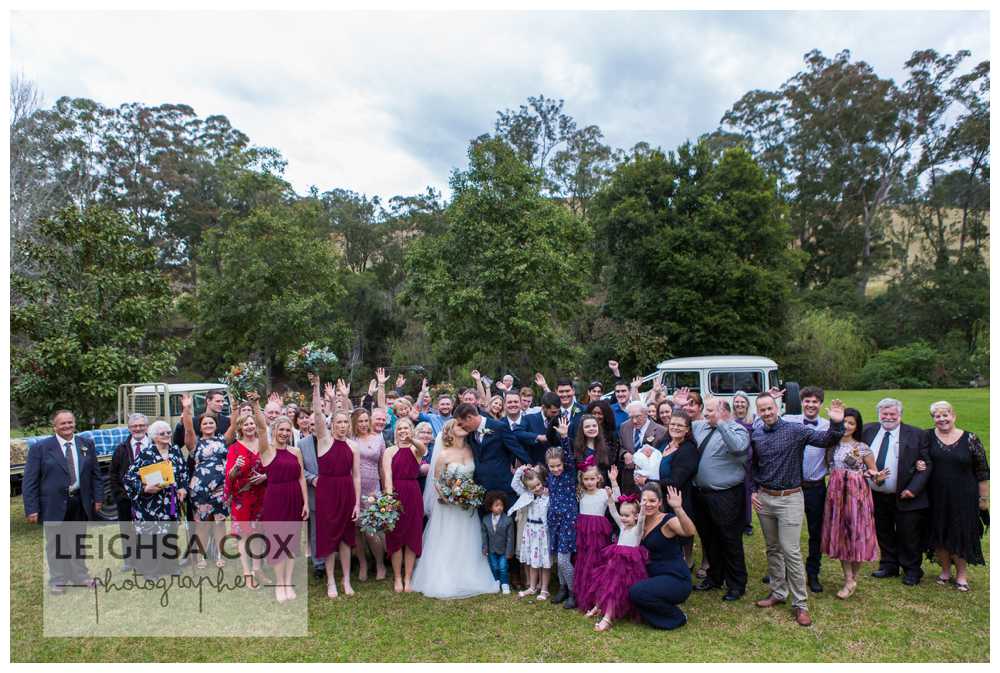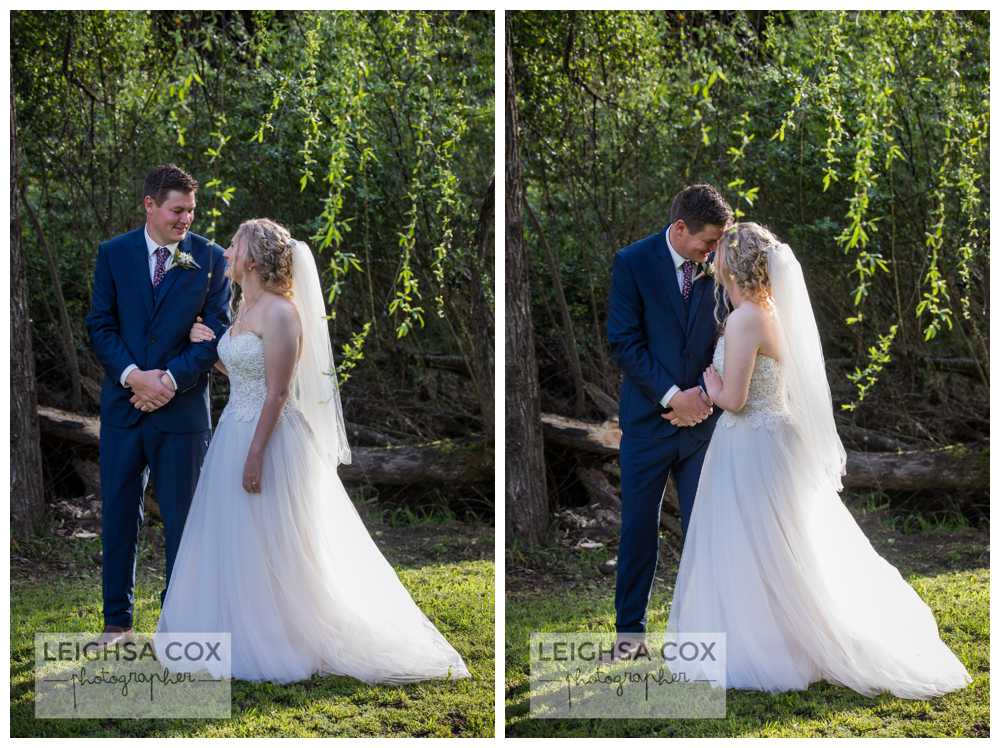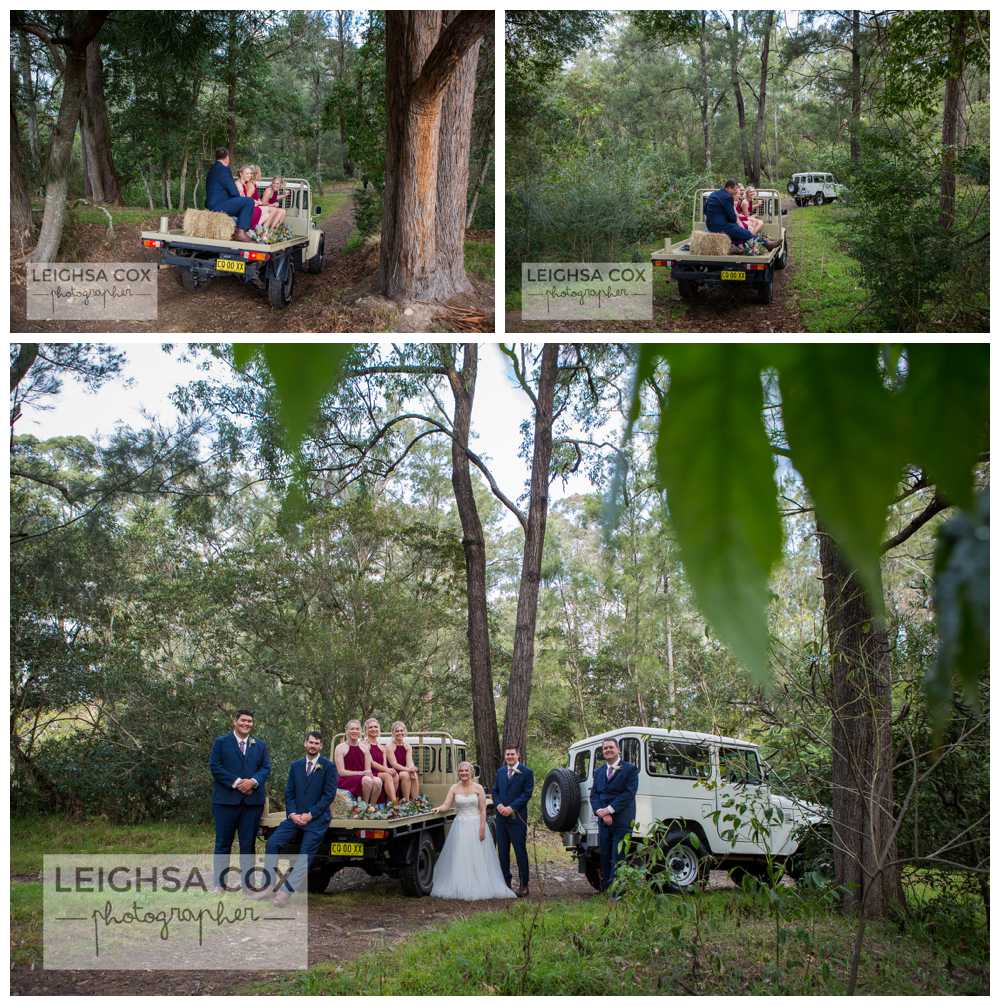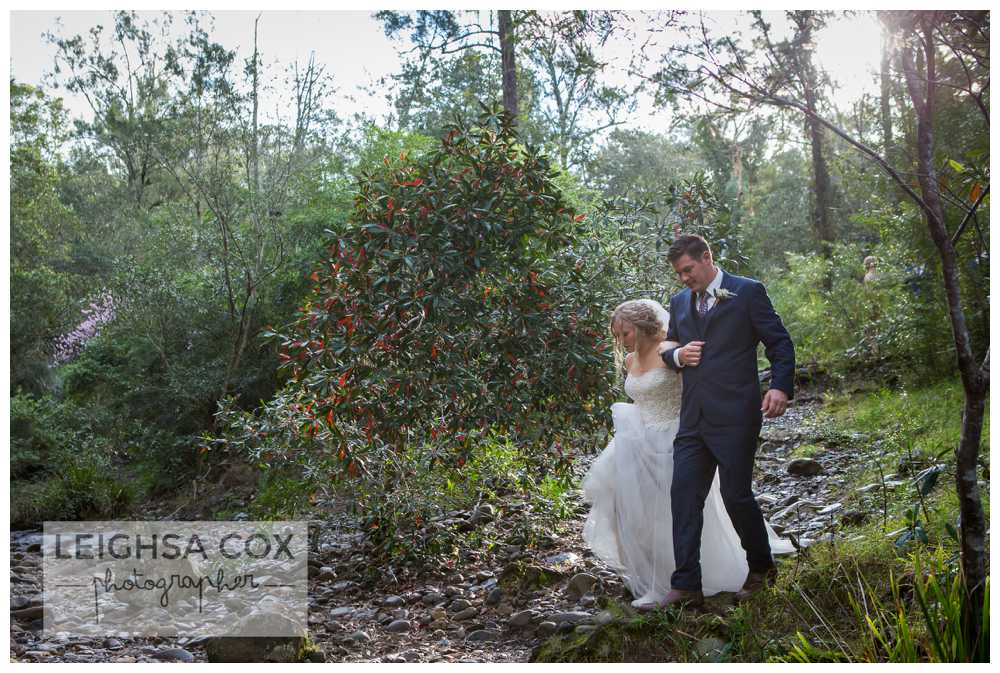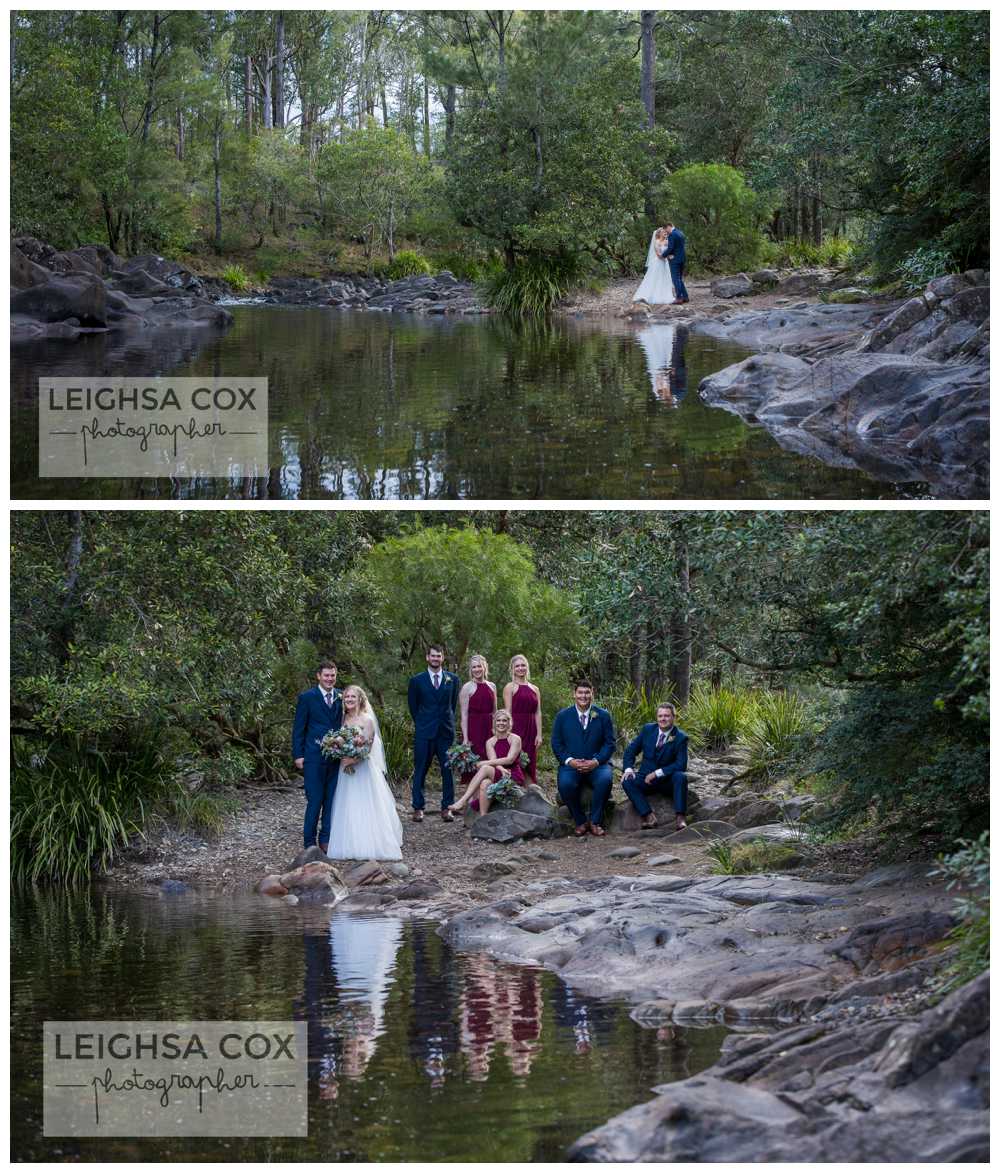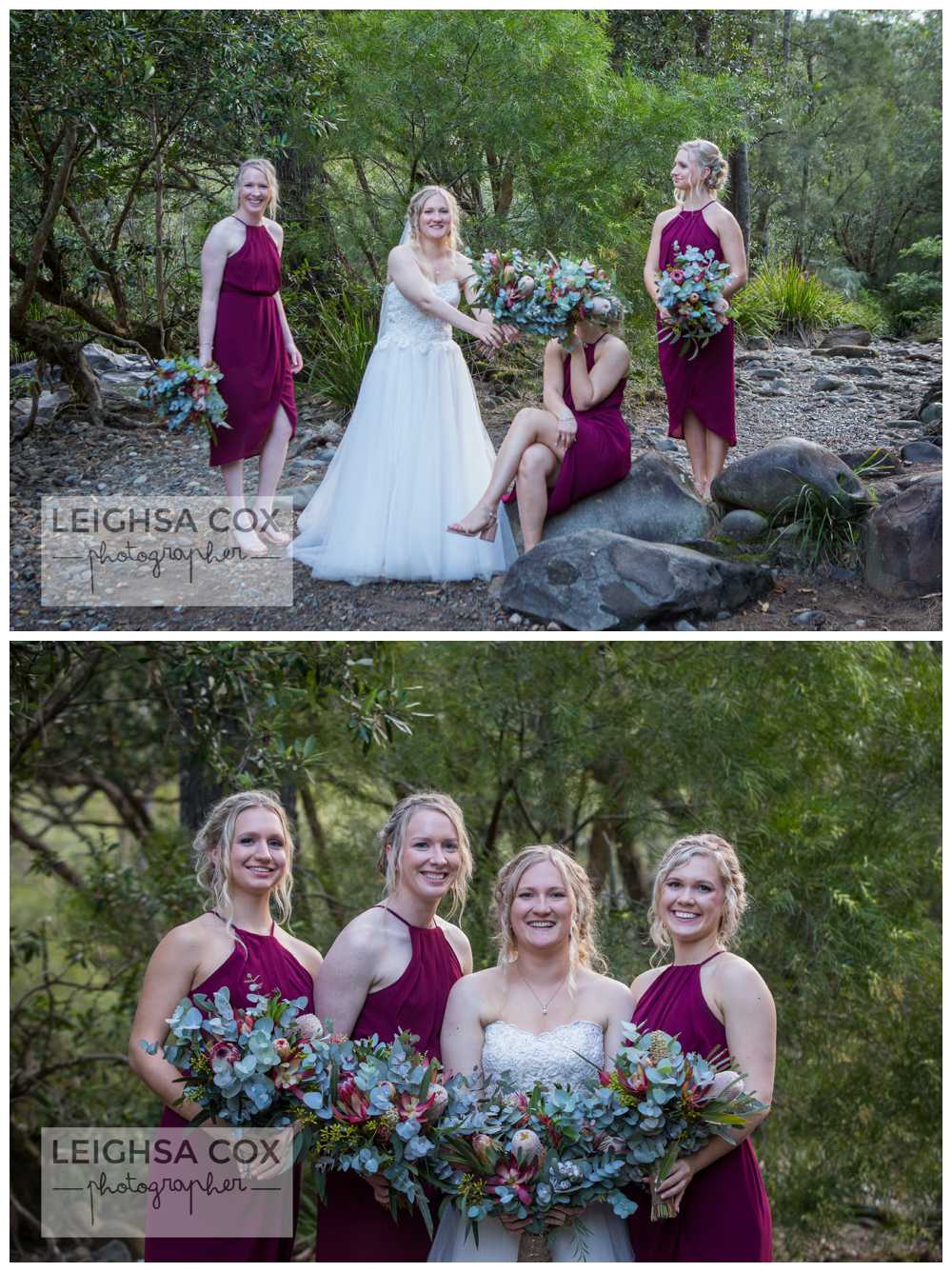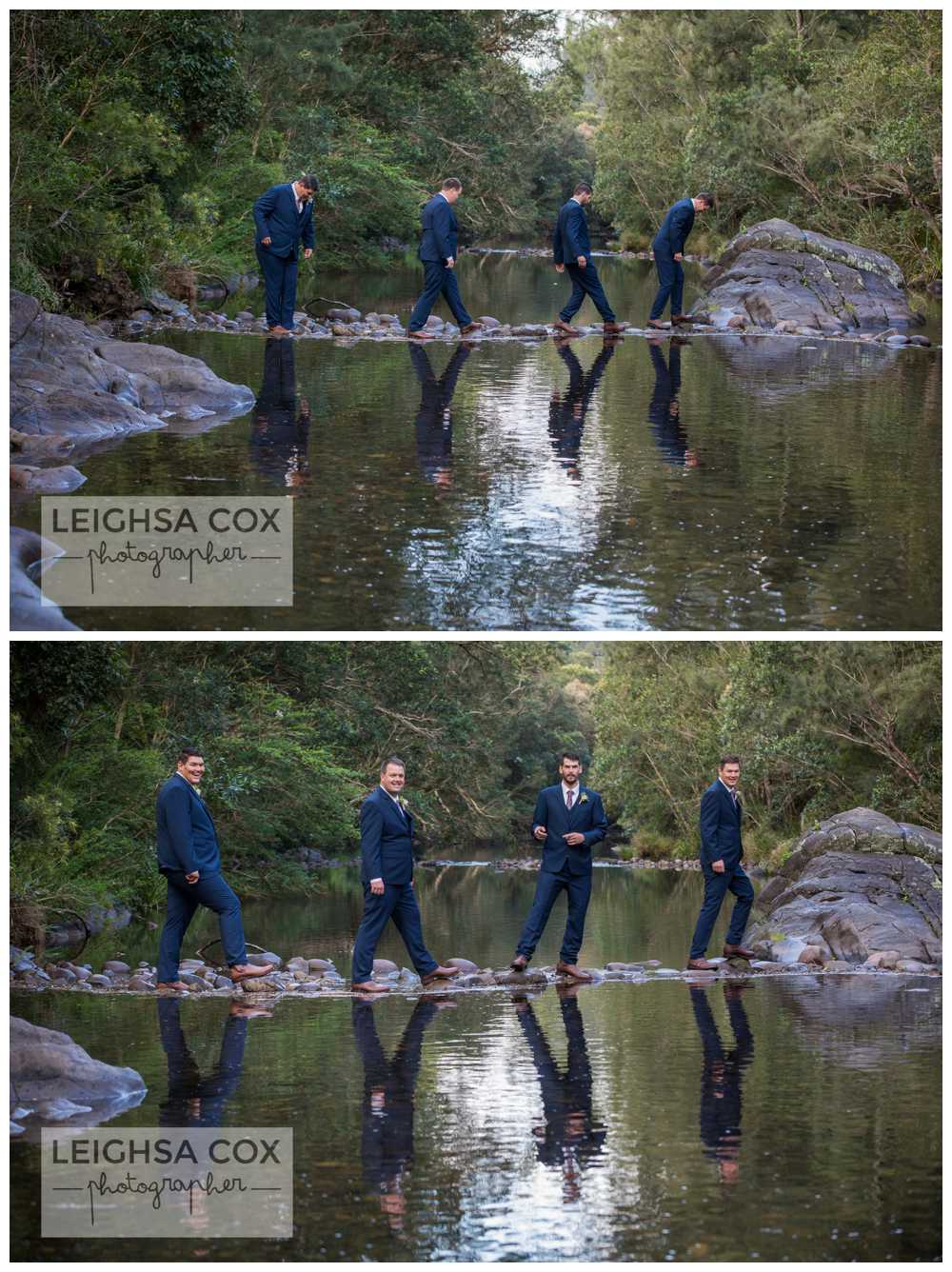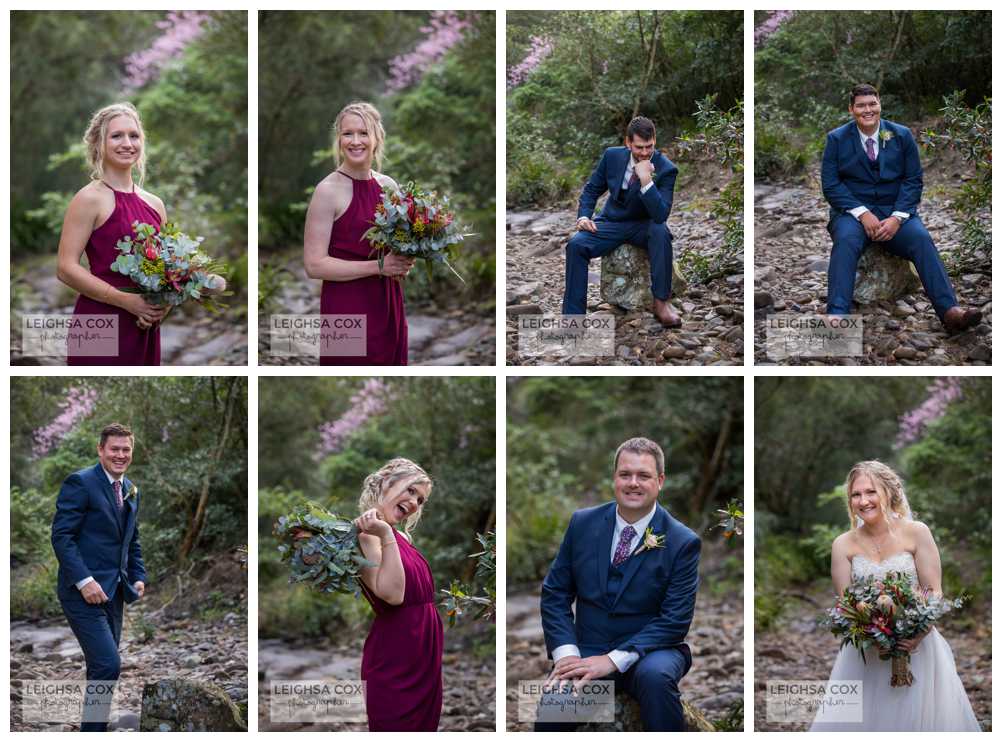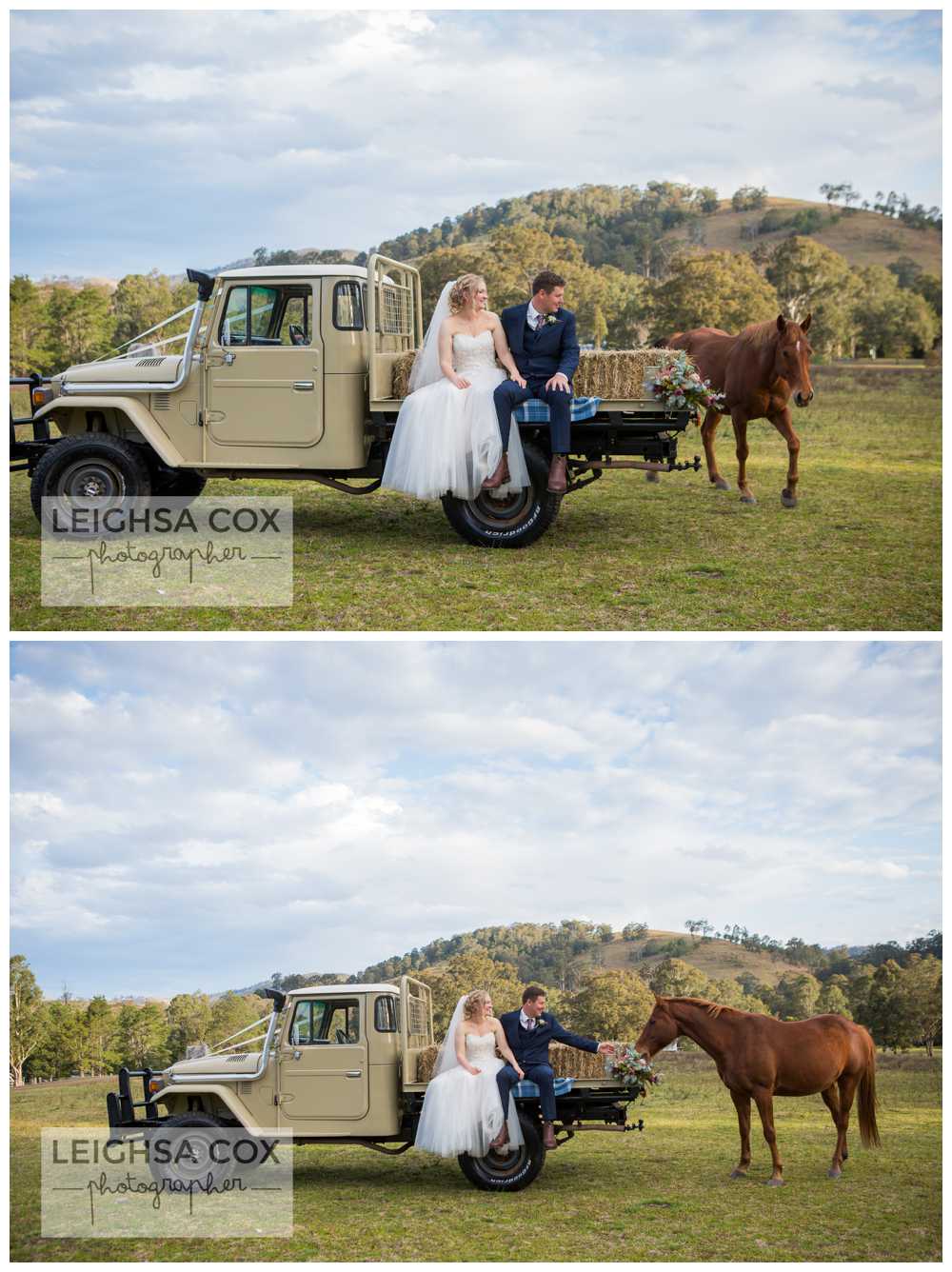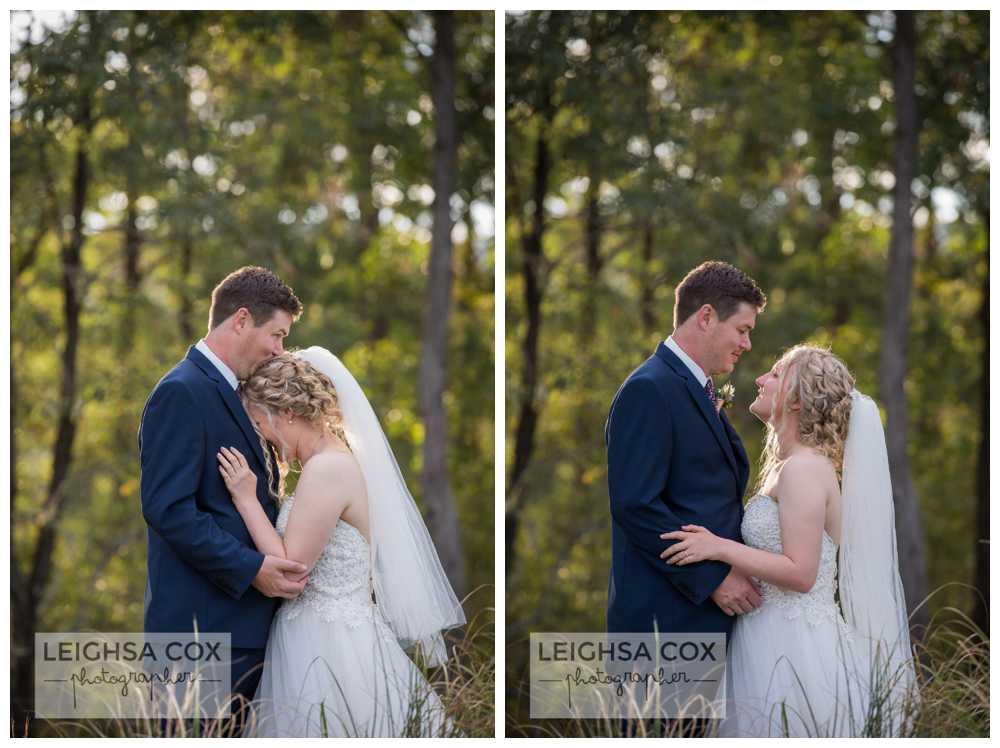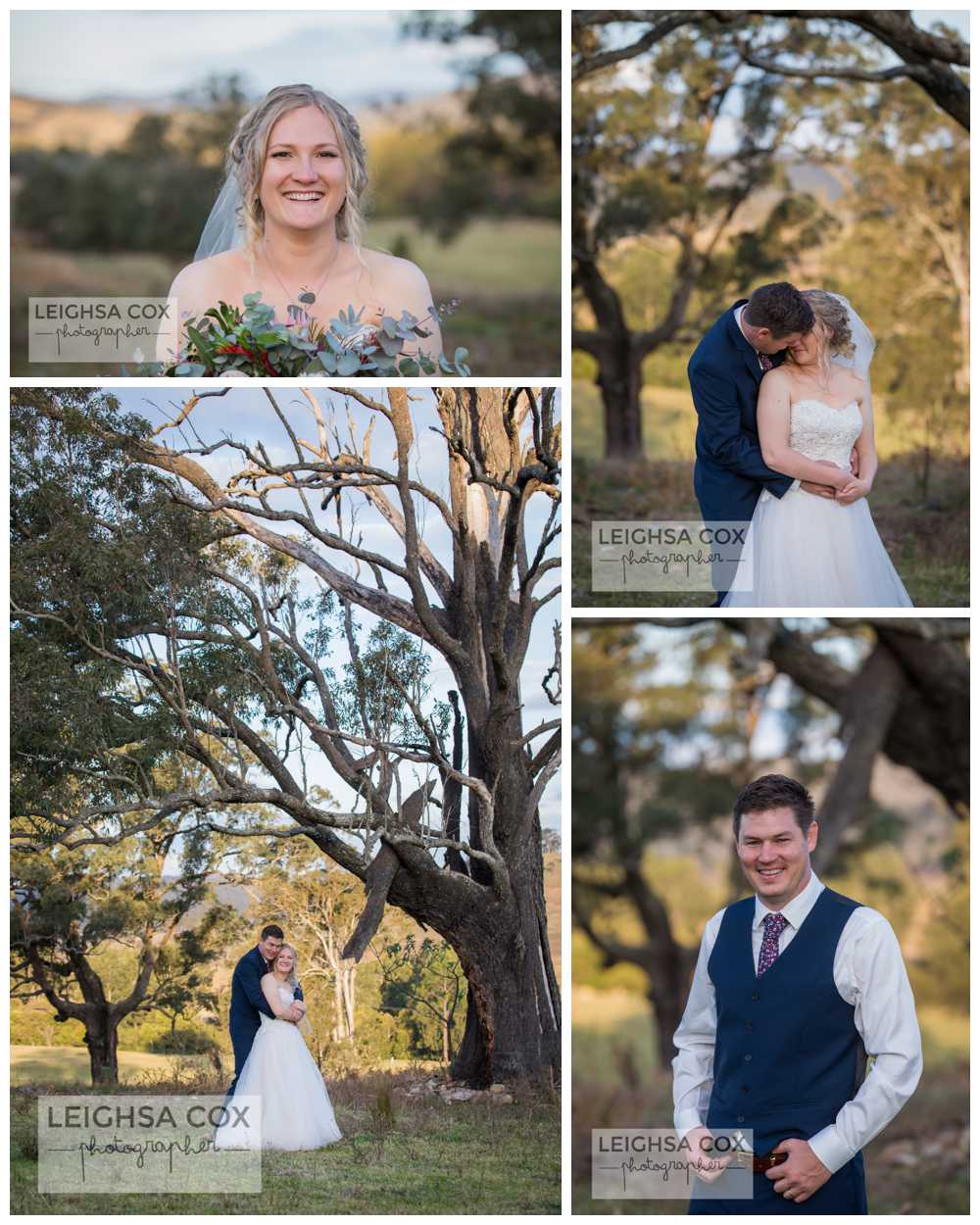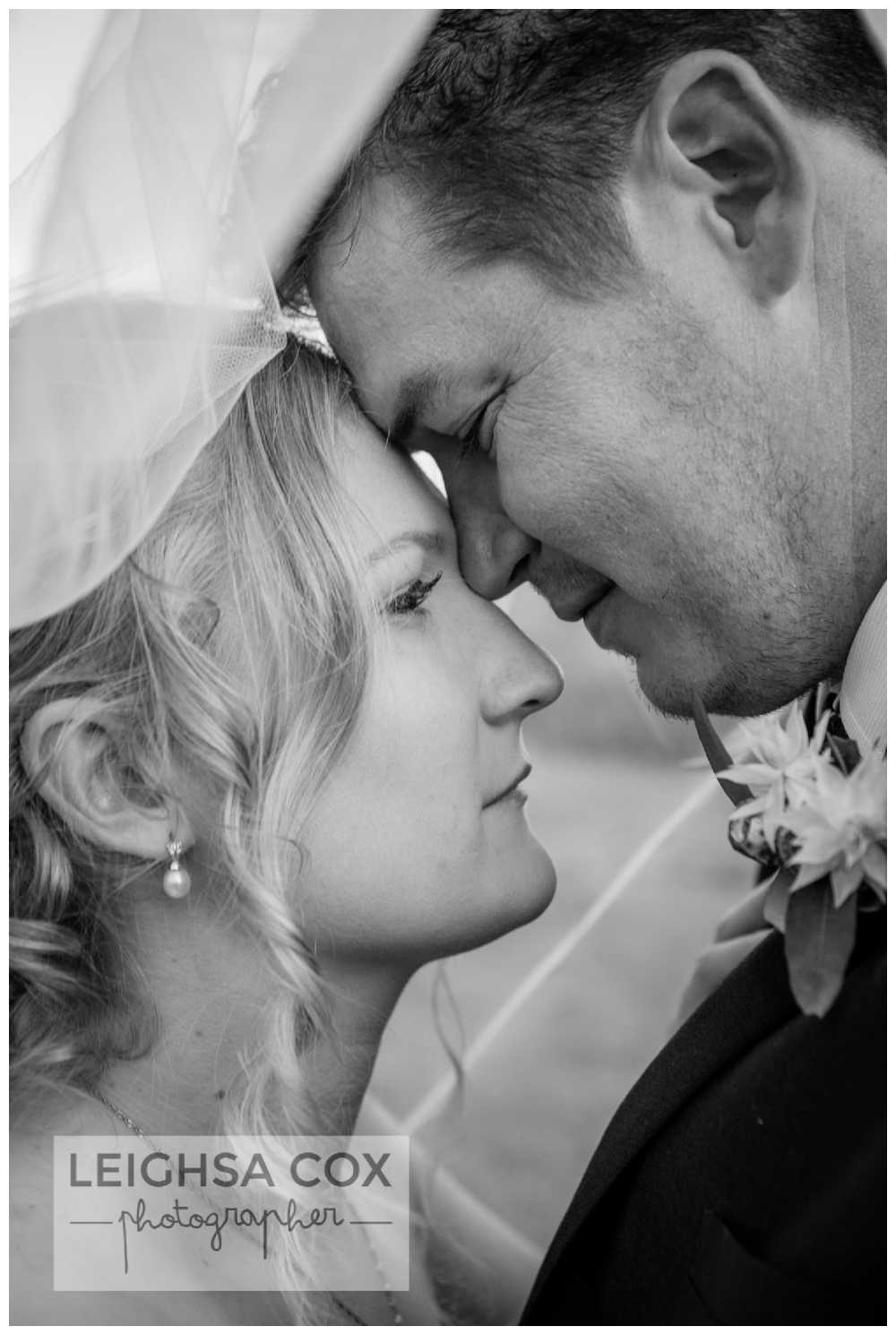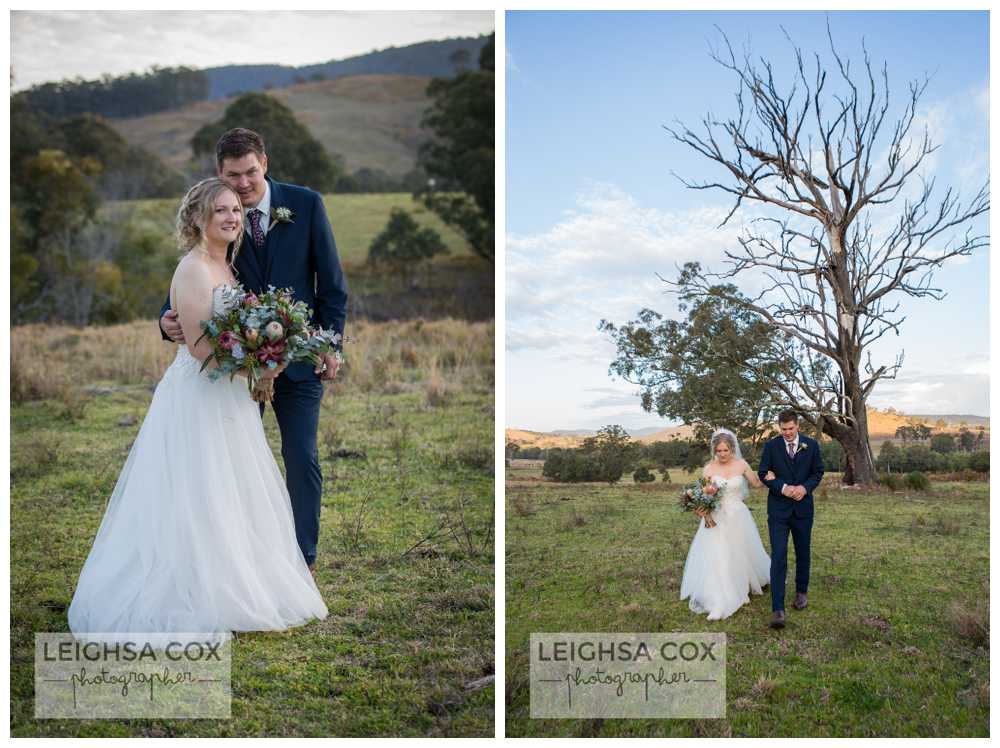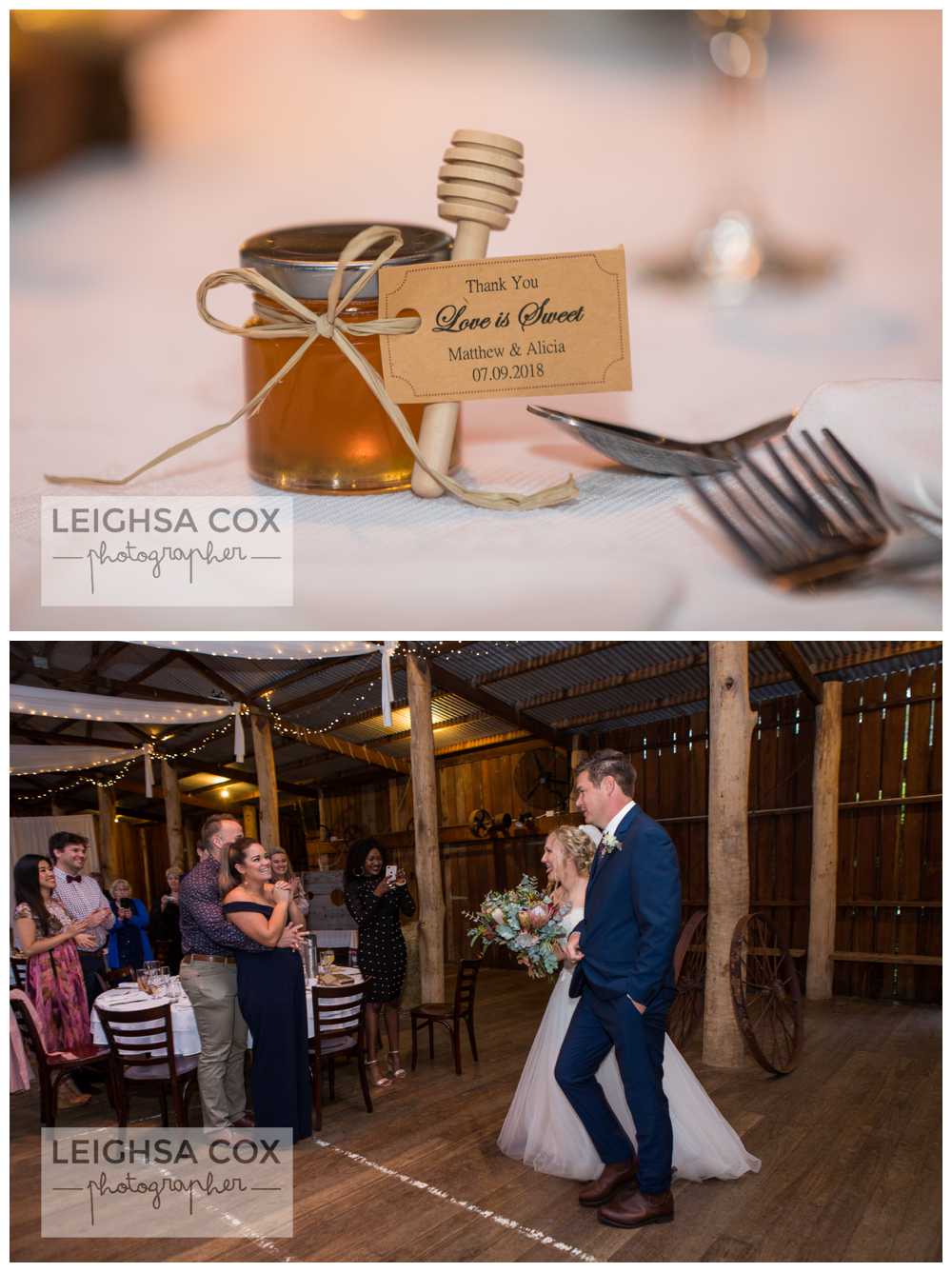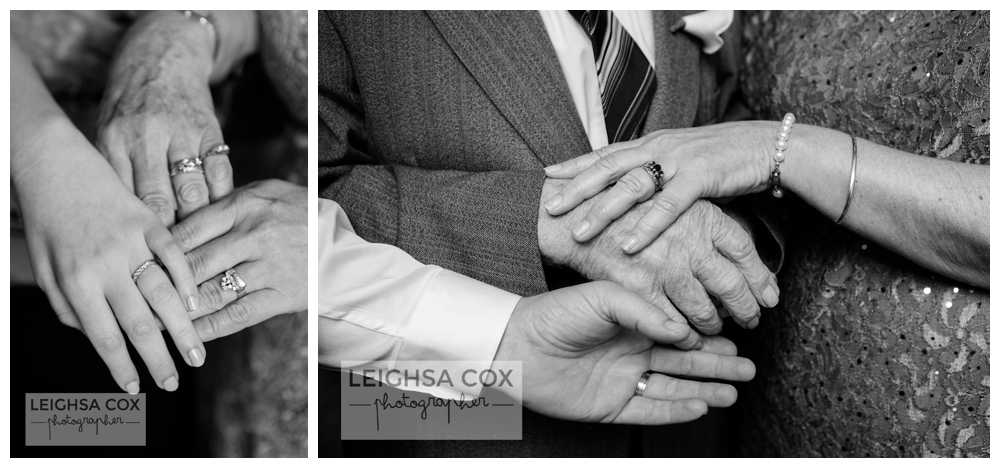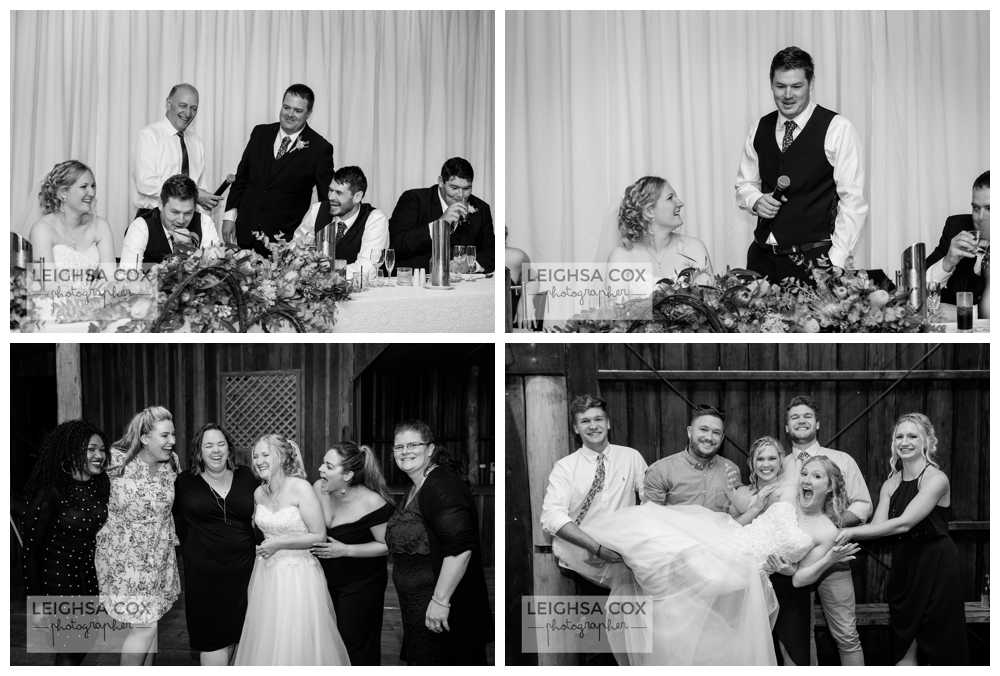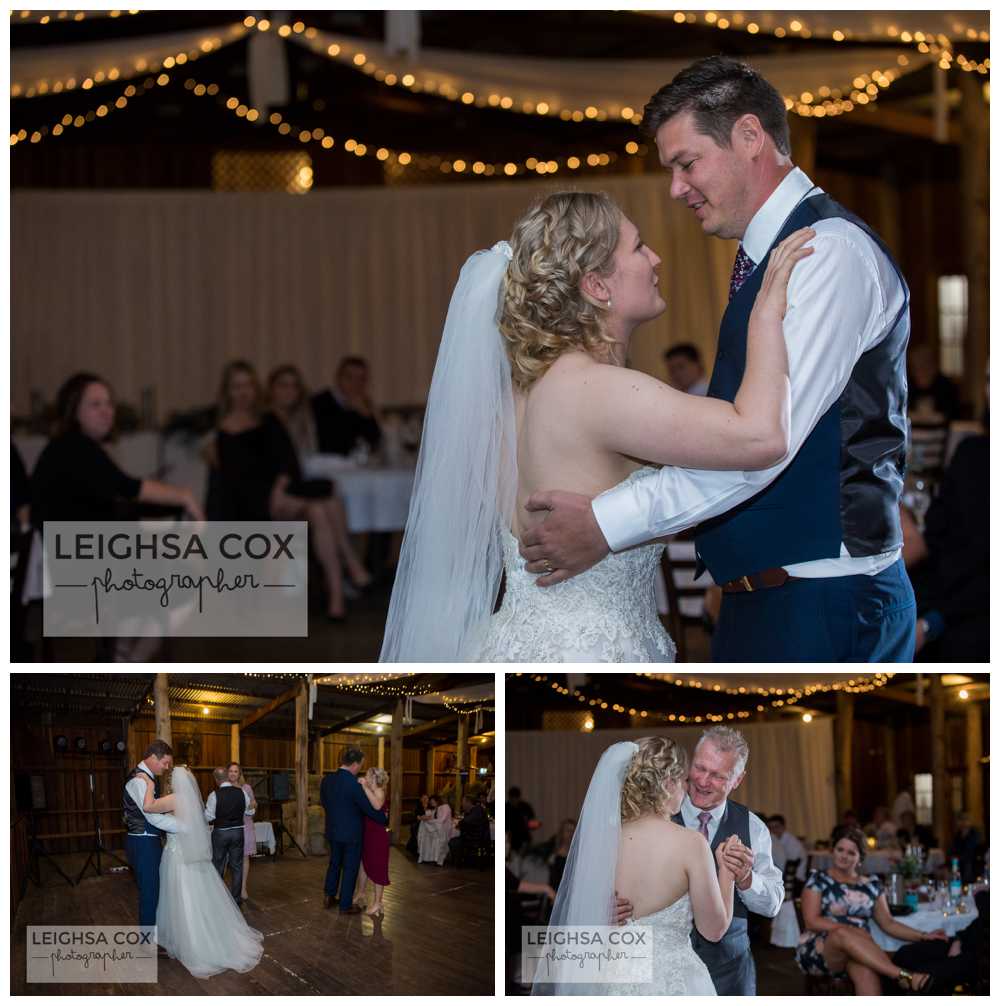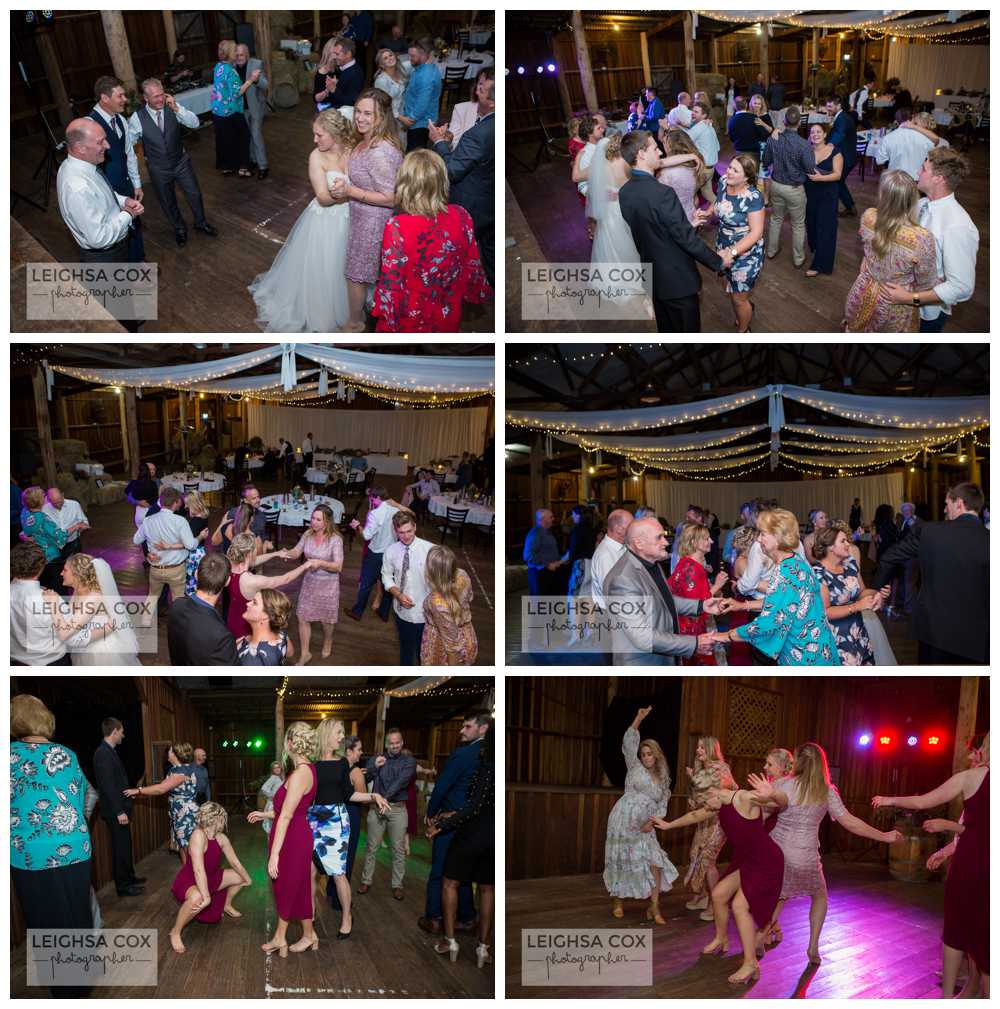 I love it at Riverwood Downs! Check out another wedding I have shot there HERE