Rainy mountain bike wedding
It was quite a rainy day for this fabulous mountain bike wedding!
Things didn't go exactly to plan but these two legends didn't care one bit. After days of rain the was plenty of mud and puddles, so everyone had boots and umbrellas, except the bride and groom who stuck firmly with open skies and bikes!
It was a country drive to Jerry's plains then through the magic gates and 4WD up into the mountains with Wed by Kez! We met the couple at a private property of great friends and fellow mountain bikers Kamameja MTB.
We had snacks to start with while our rad couple got prepped, then headed on another 4wd adventure/hike to the bottom of the trail. Here we waited for these guys to ride down the wet track and into the ceremony. With just their children and witnesses (plus Kez and I) it was a simple and sweet ceremony in the remote rainforest.
Muddy butts and slippery tracks and the rain kept coming while we trekked back to the shuttle car. Sarahann's fresh white shoes and skirt did not stay white for long! But there was so many laughs. Doing things your own way = winning.
And finished off the afternoon in the last light on an amazing lookout over the Hunter Valley.
x Leighsa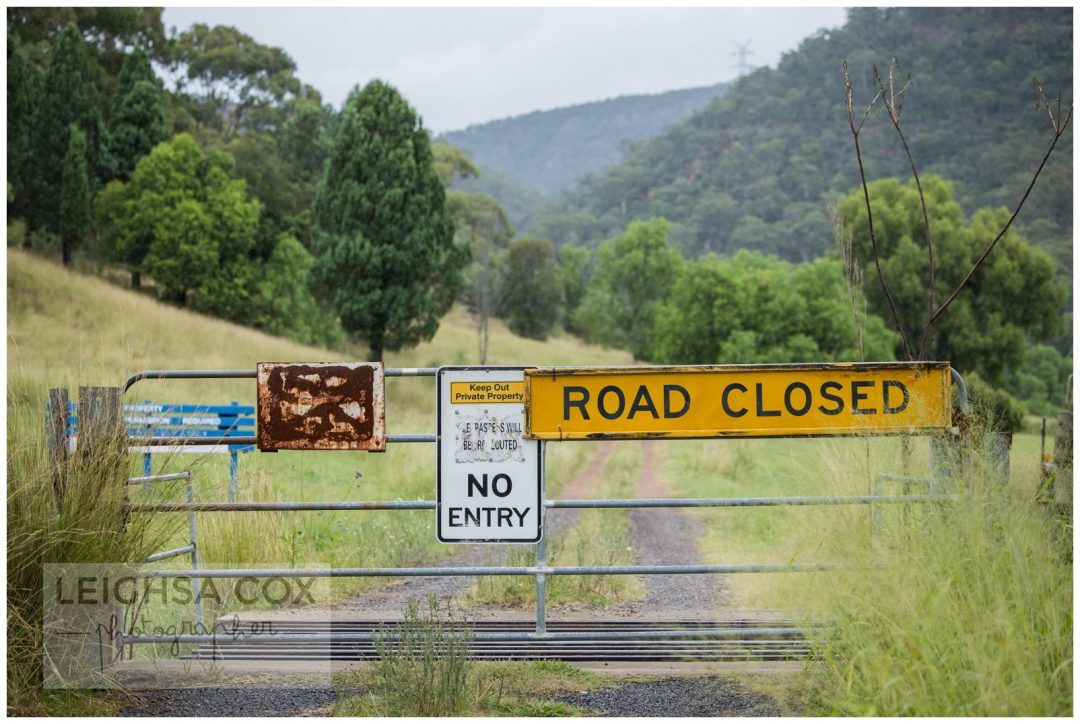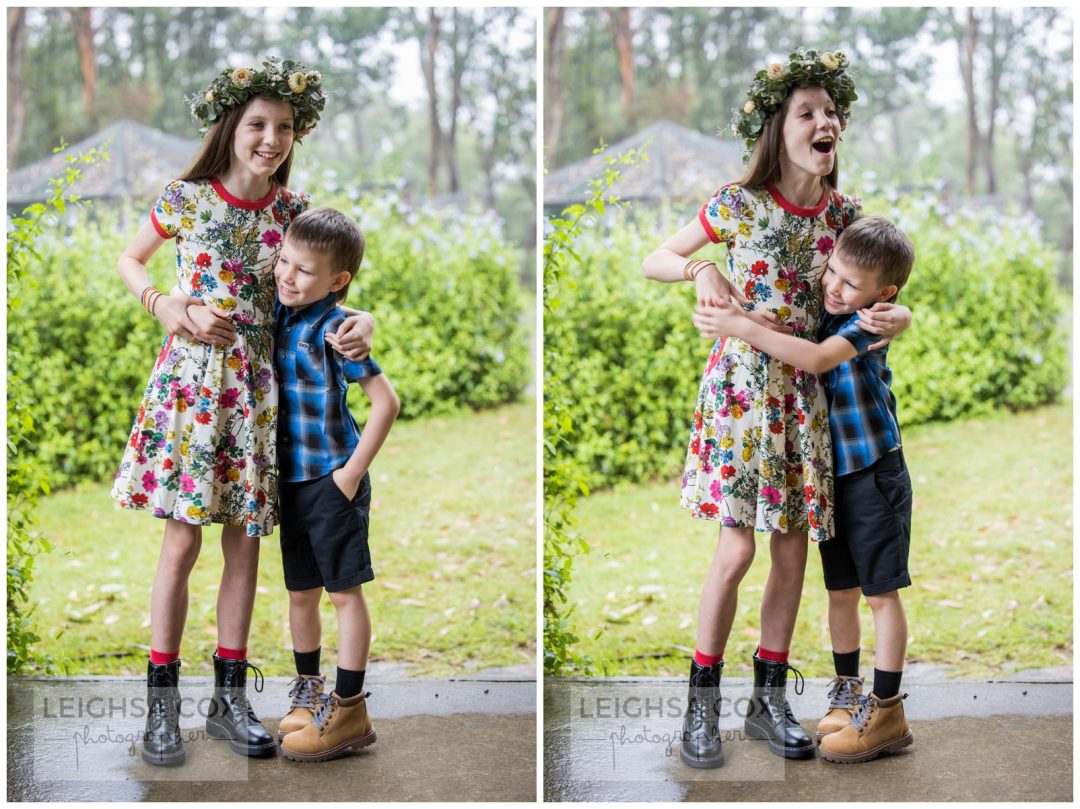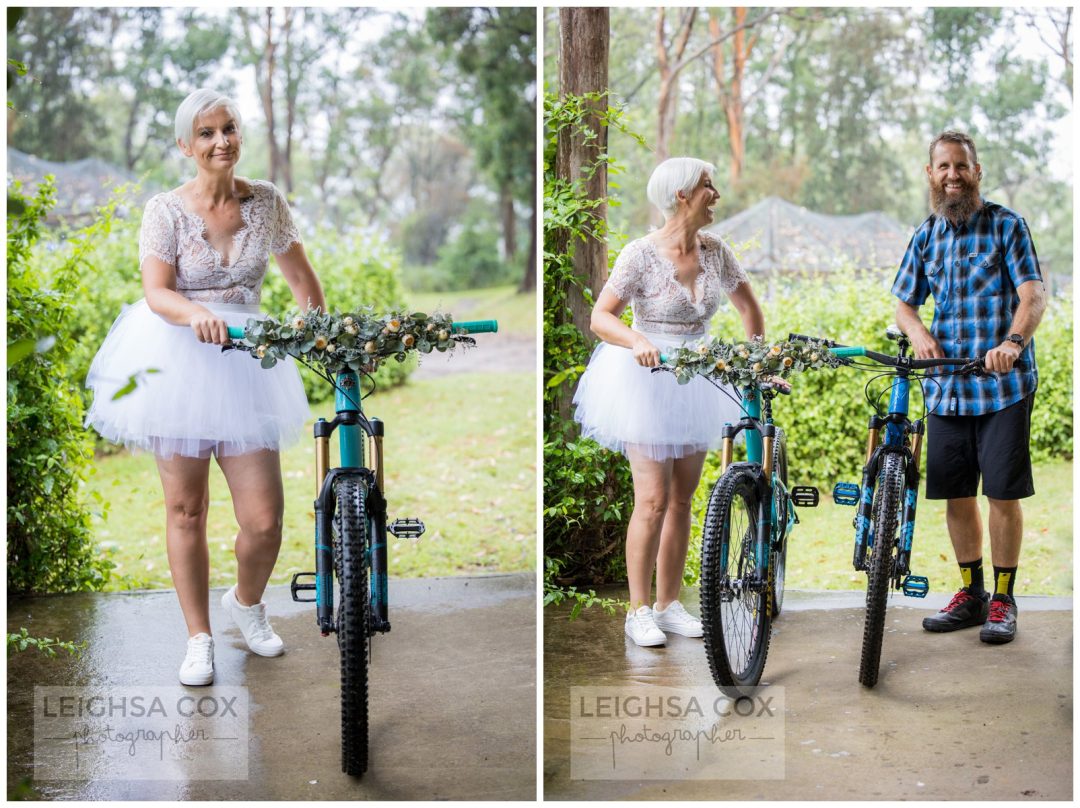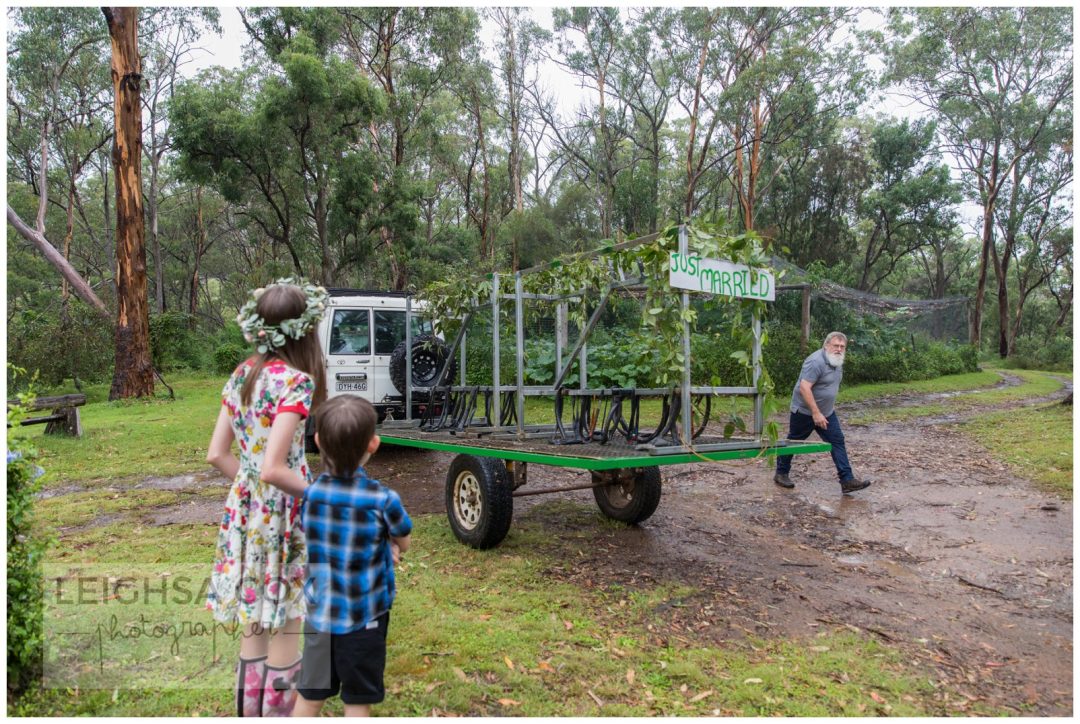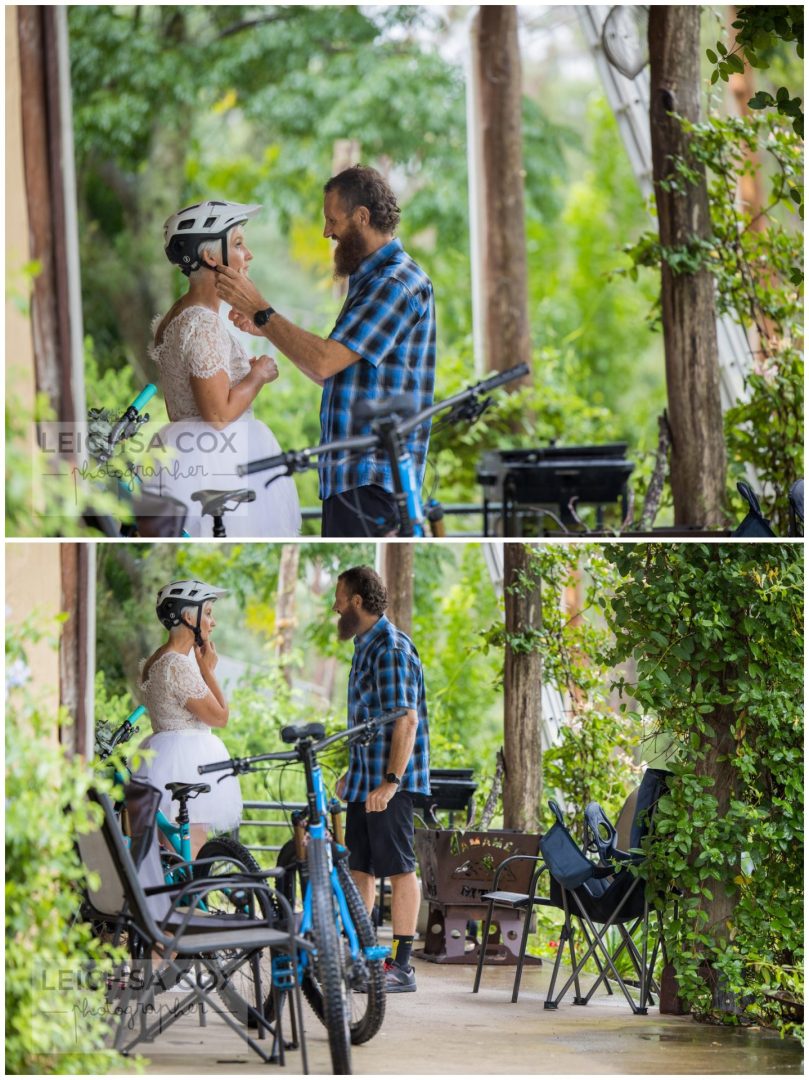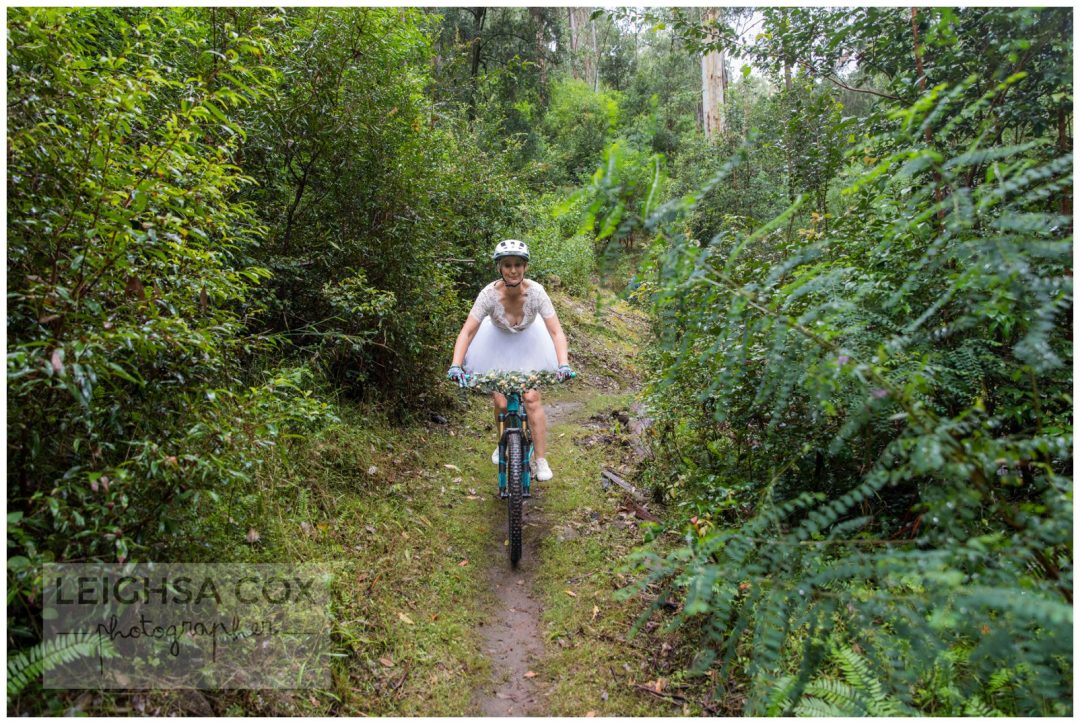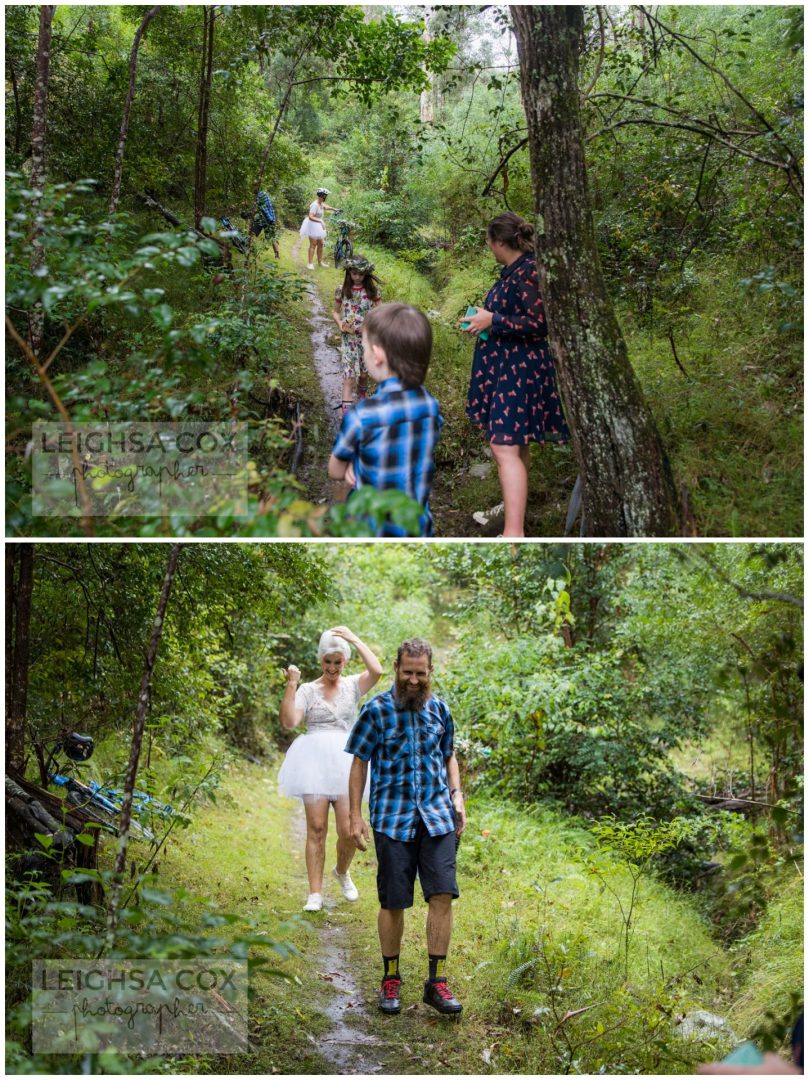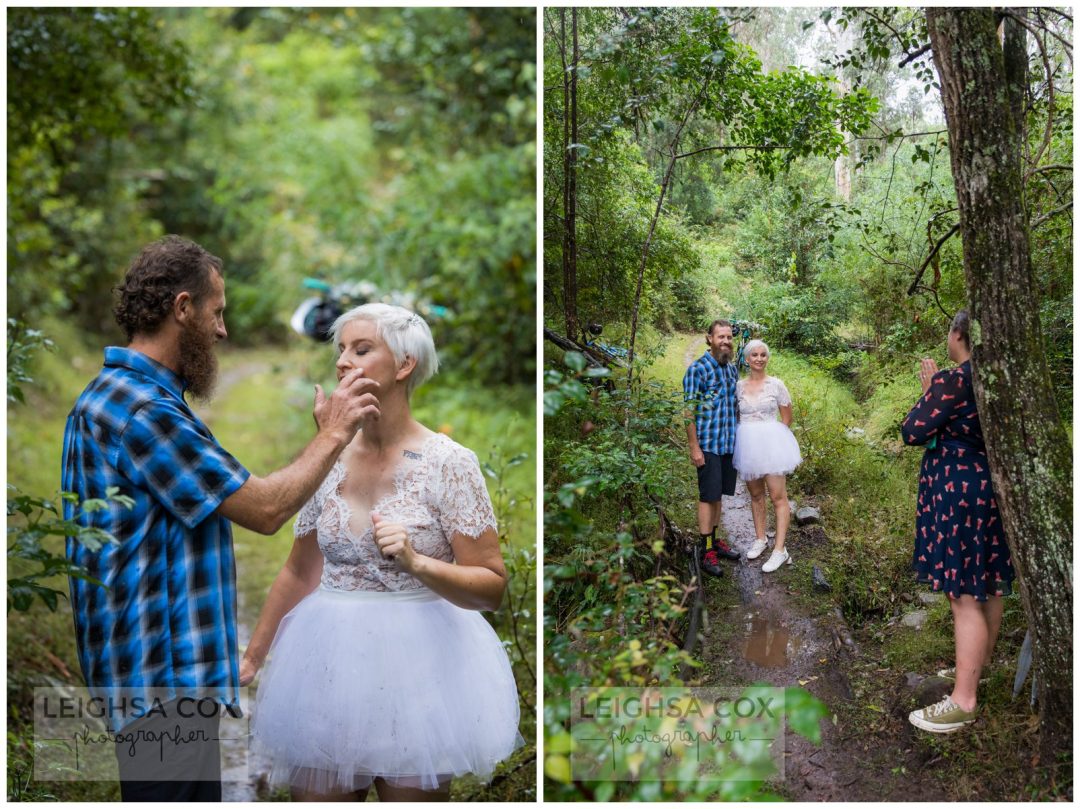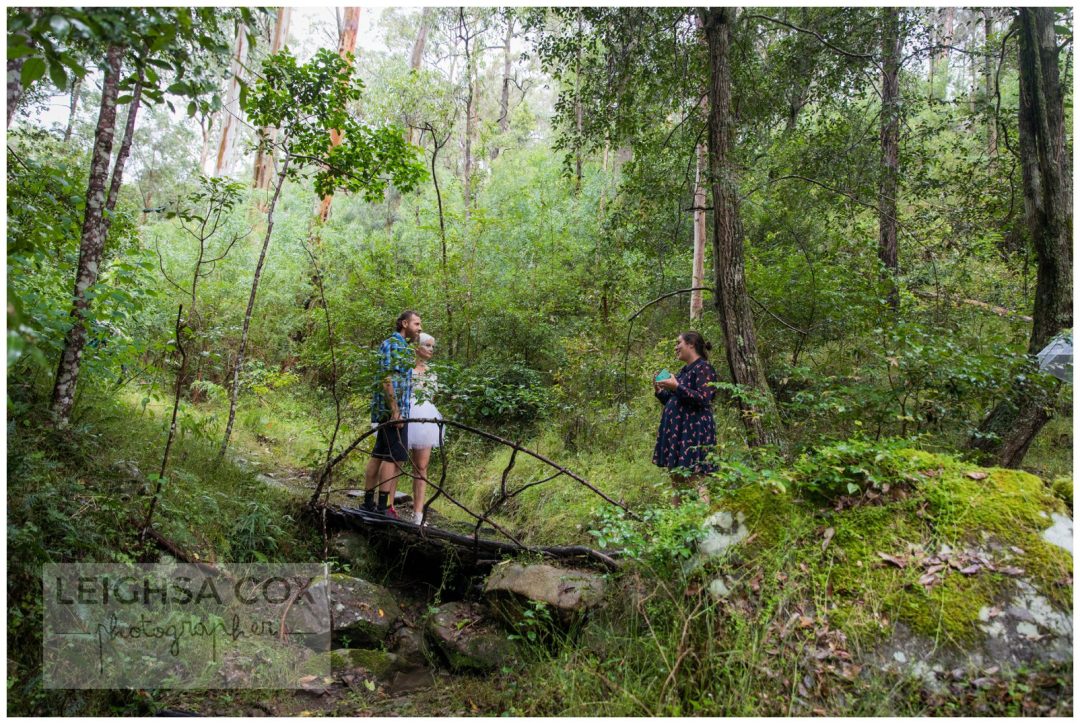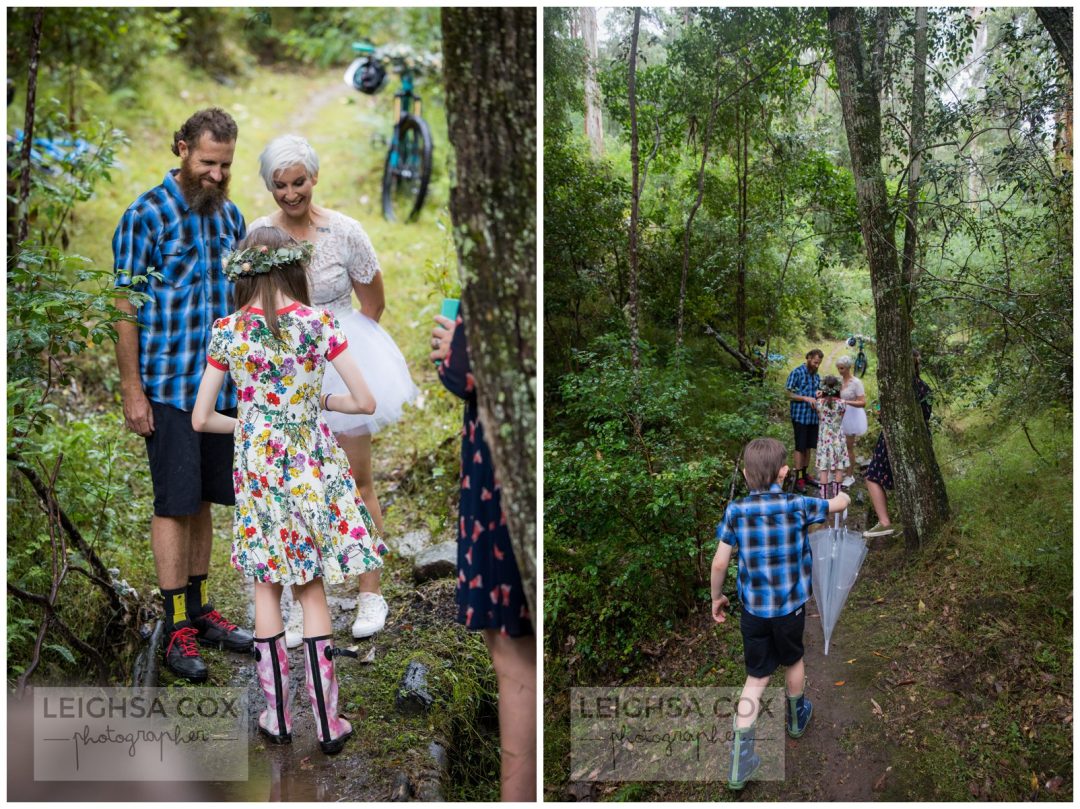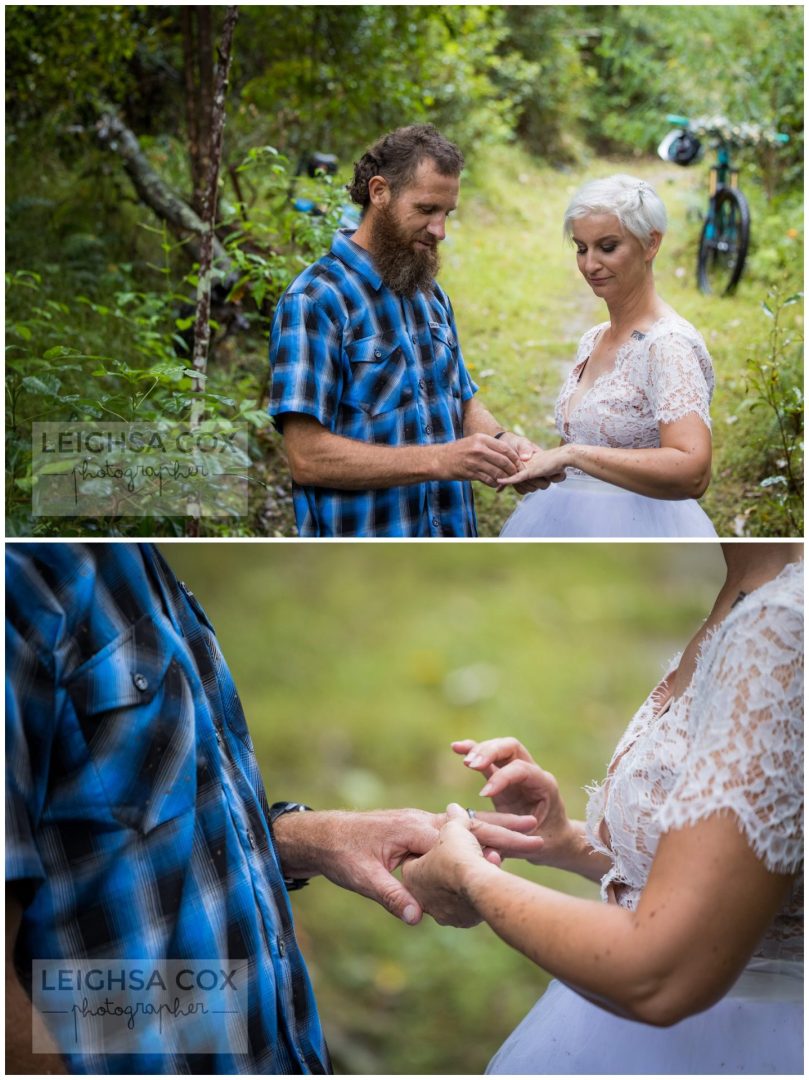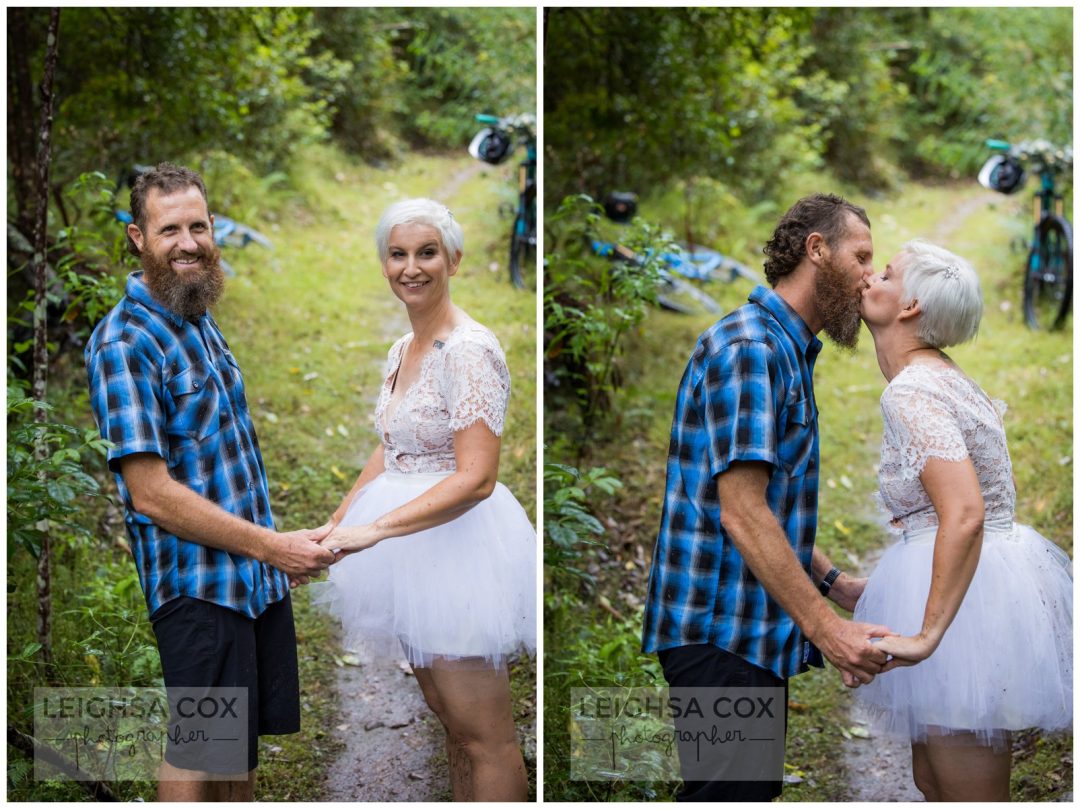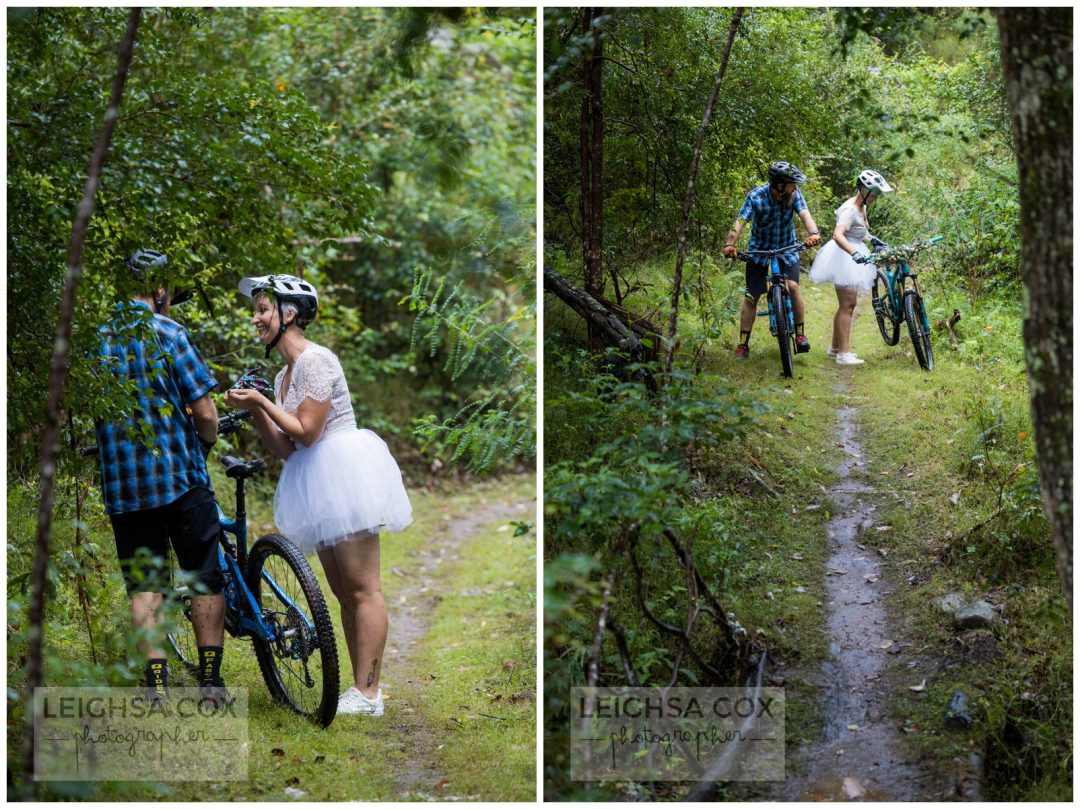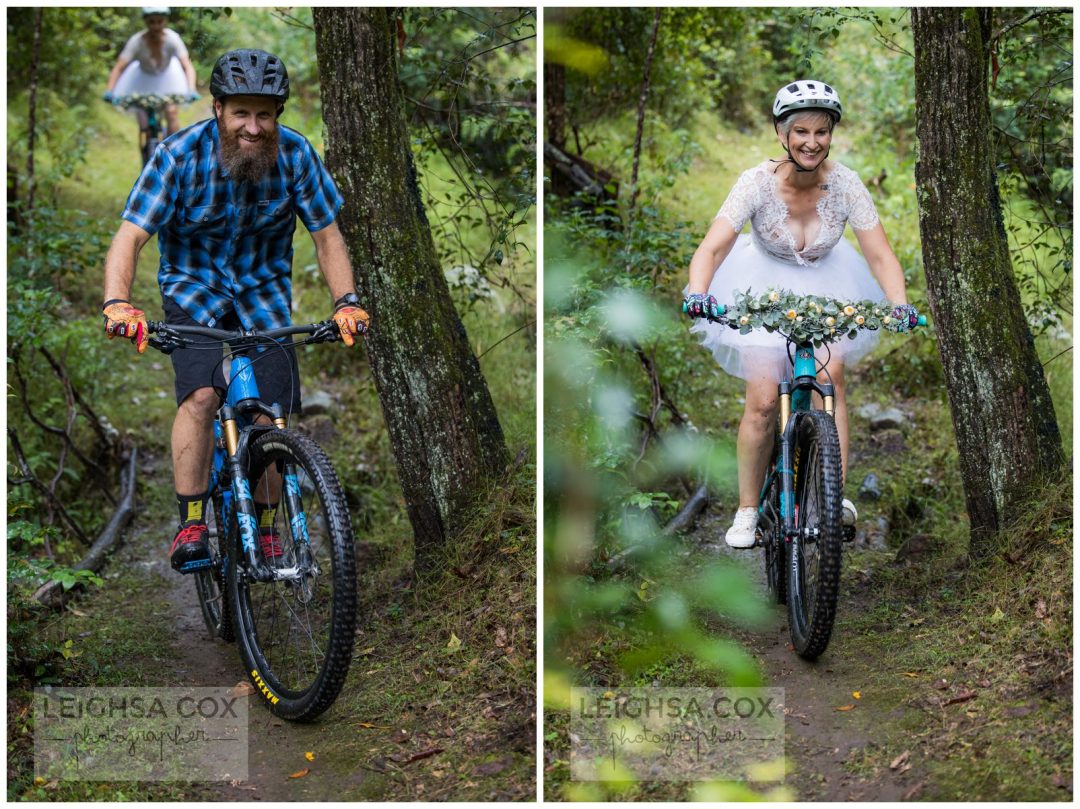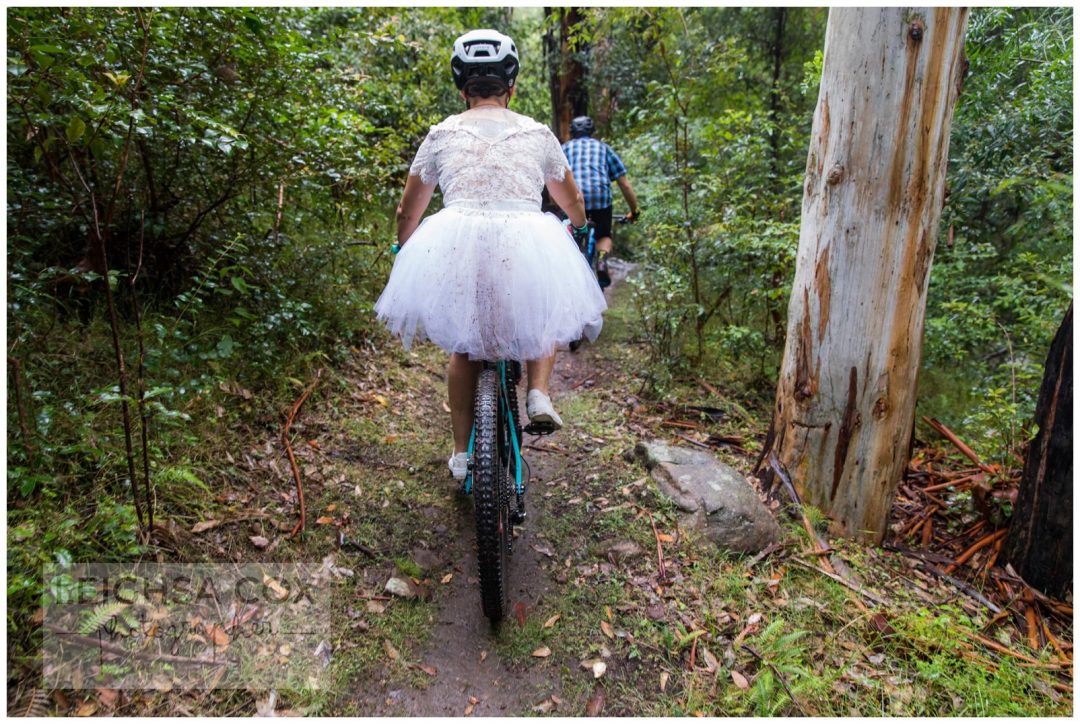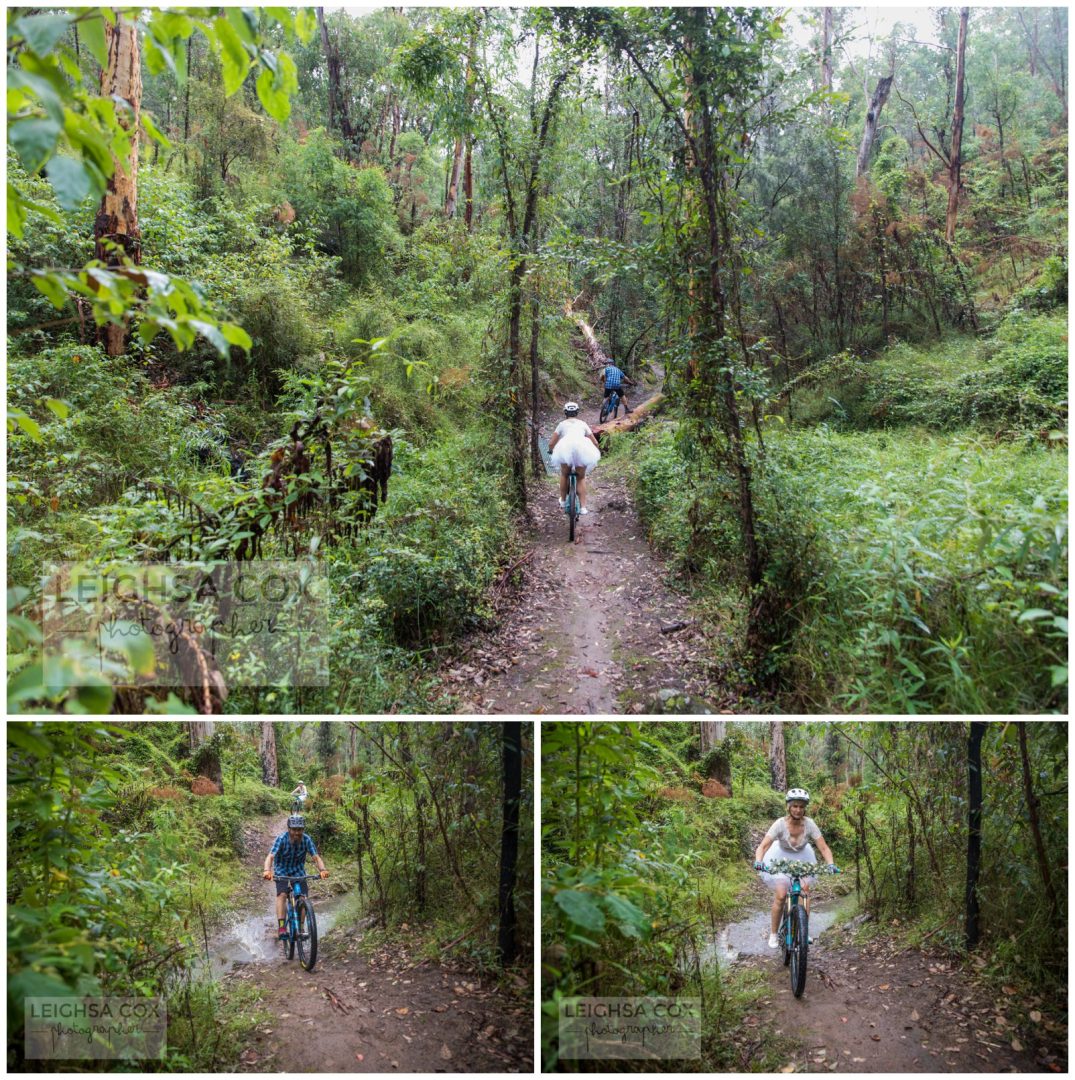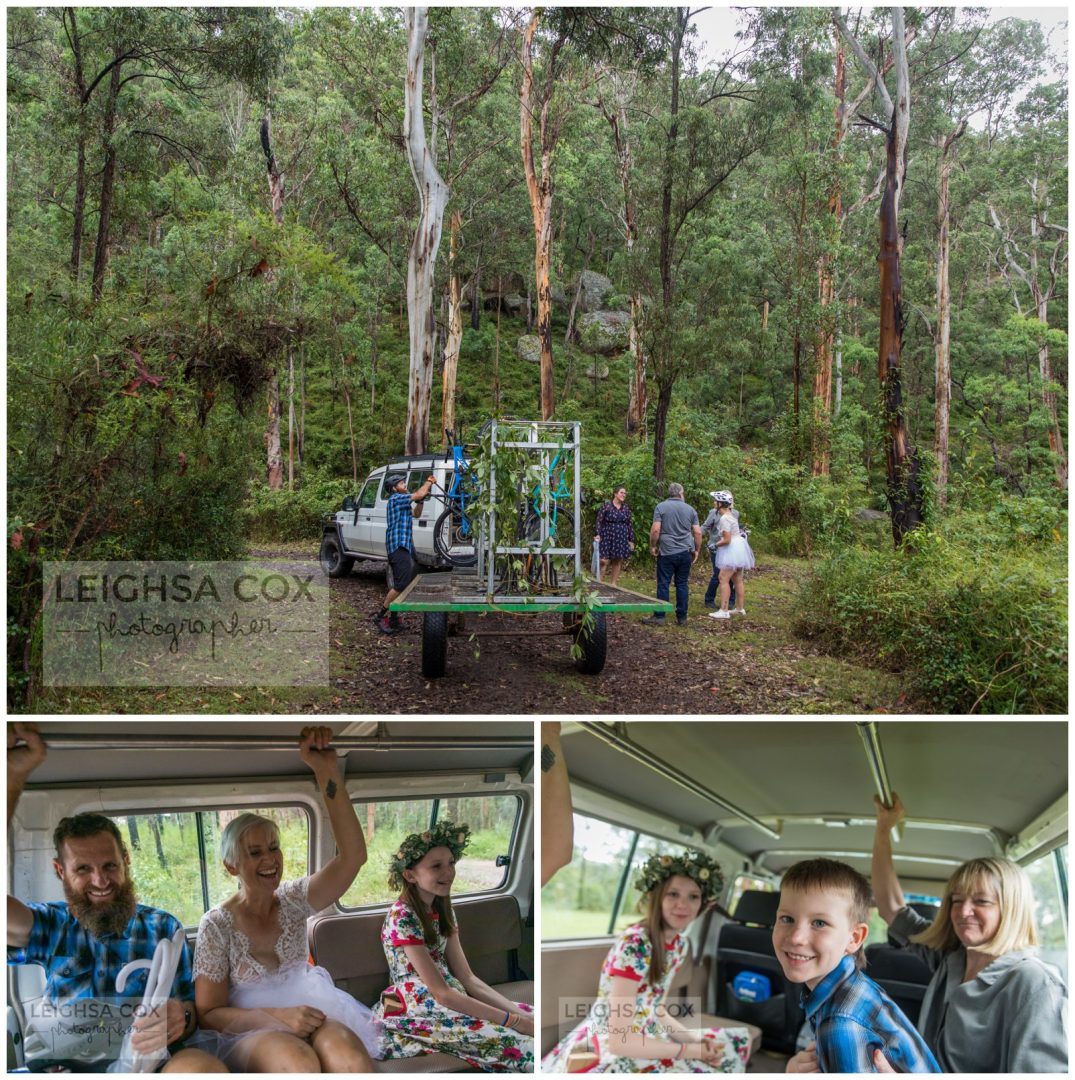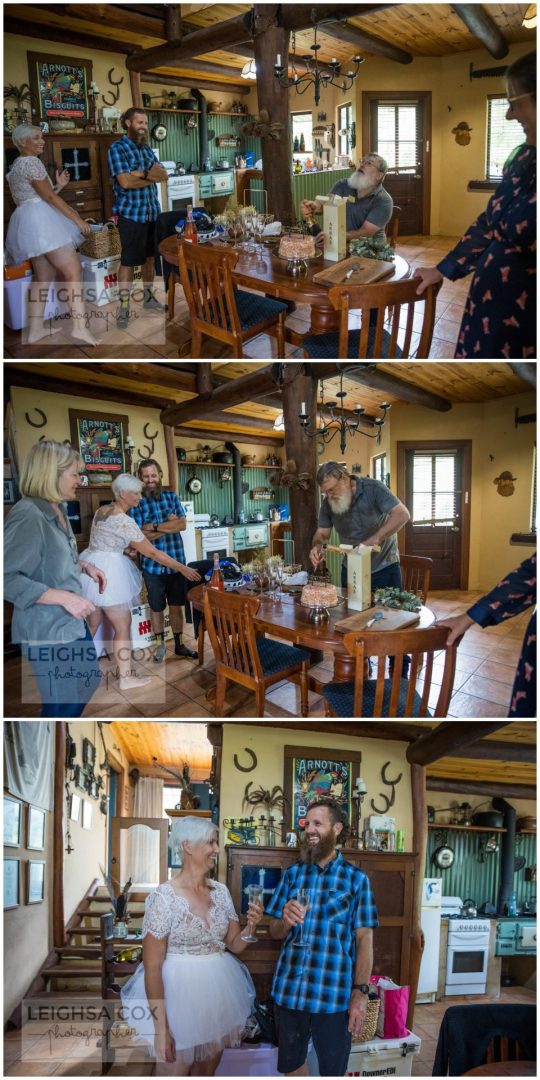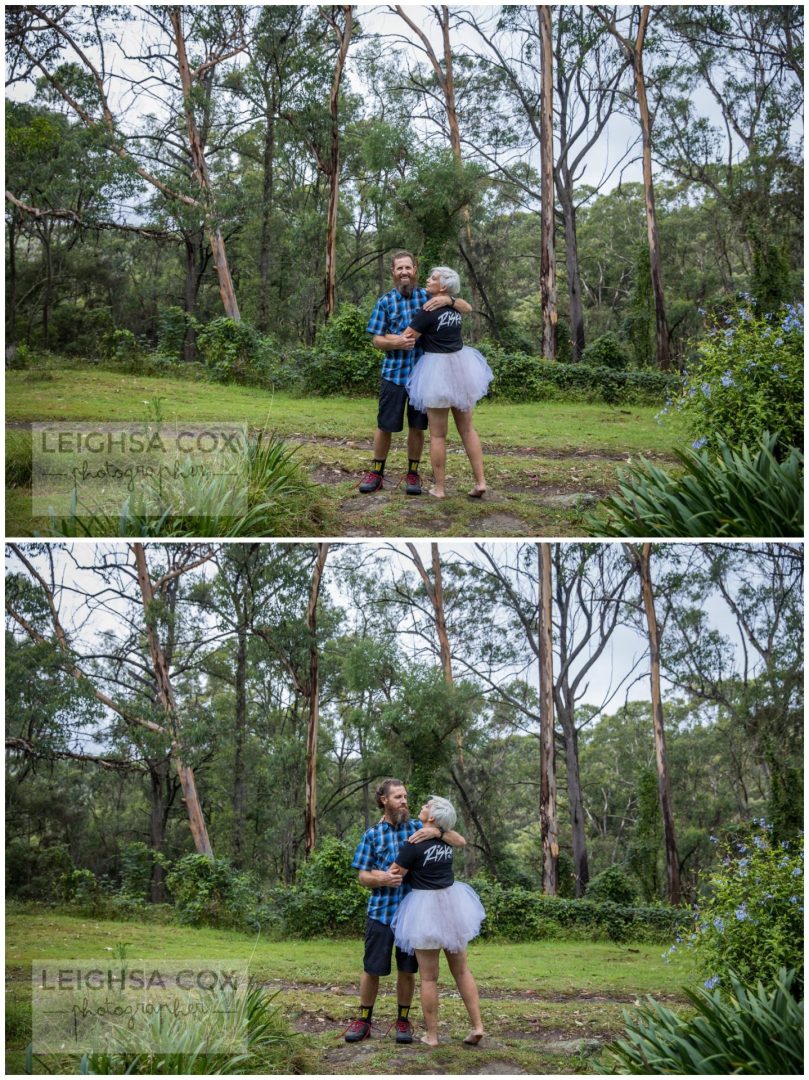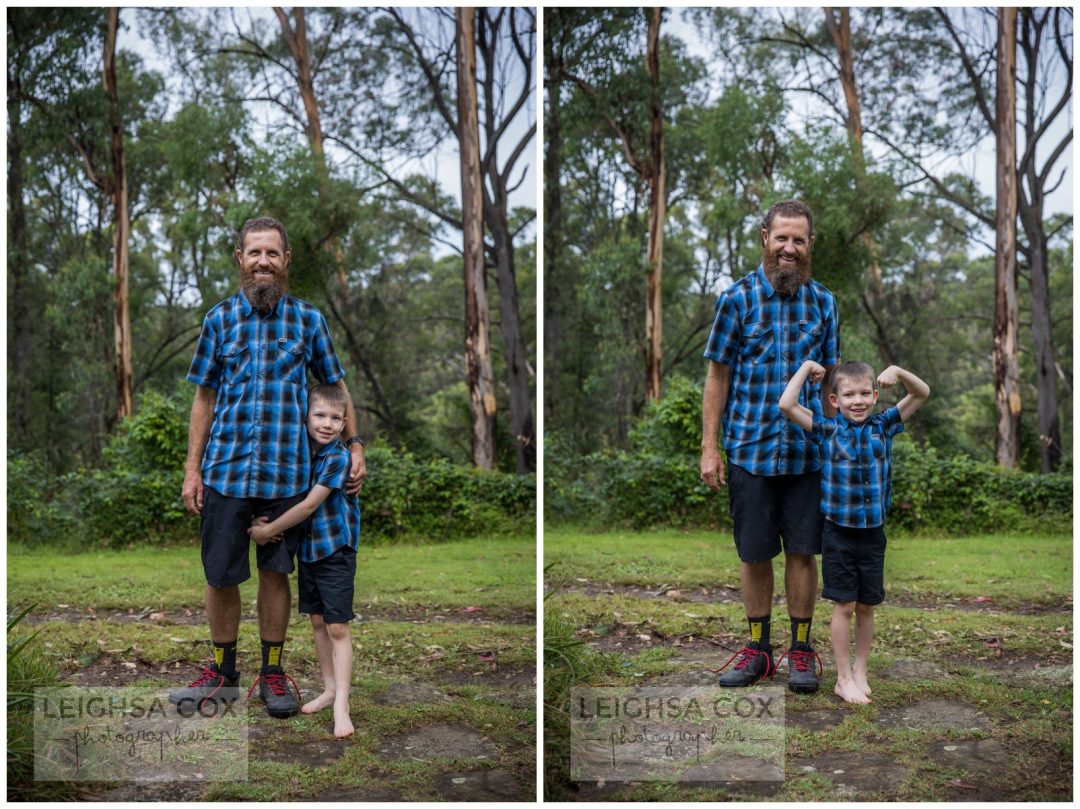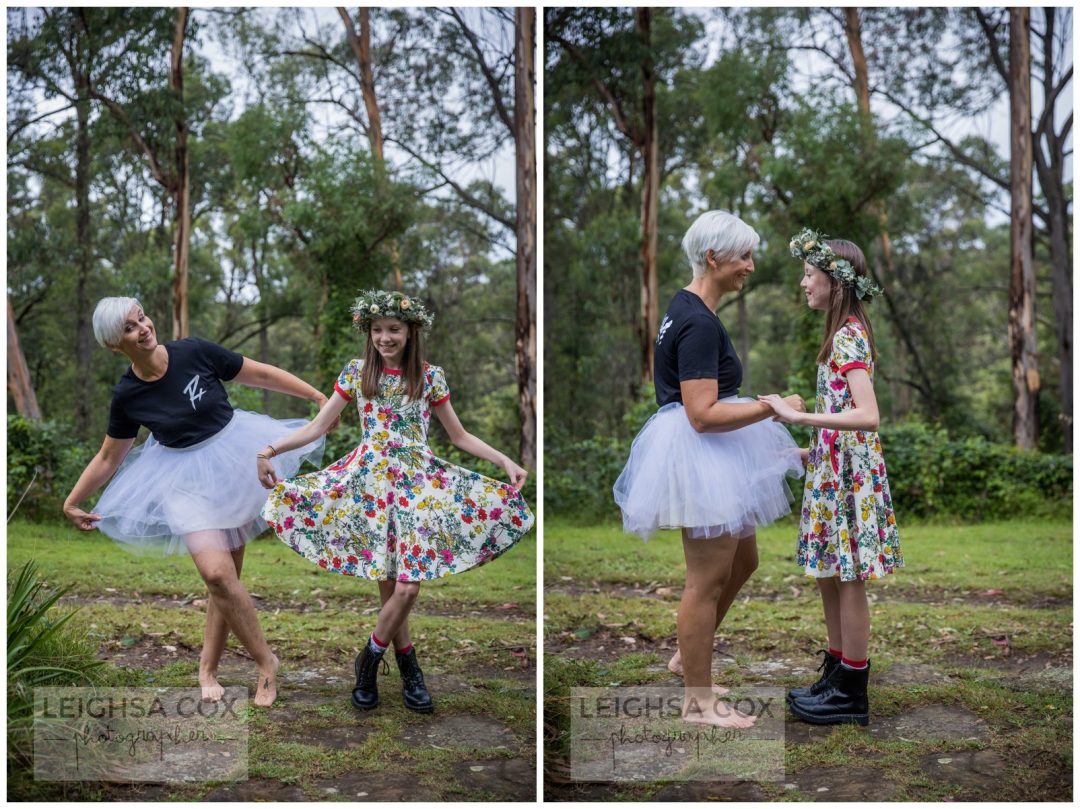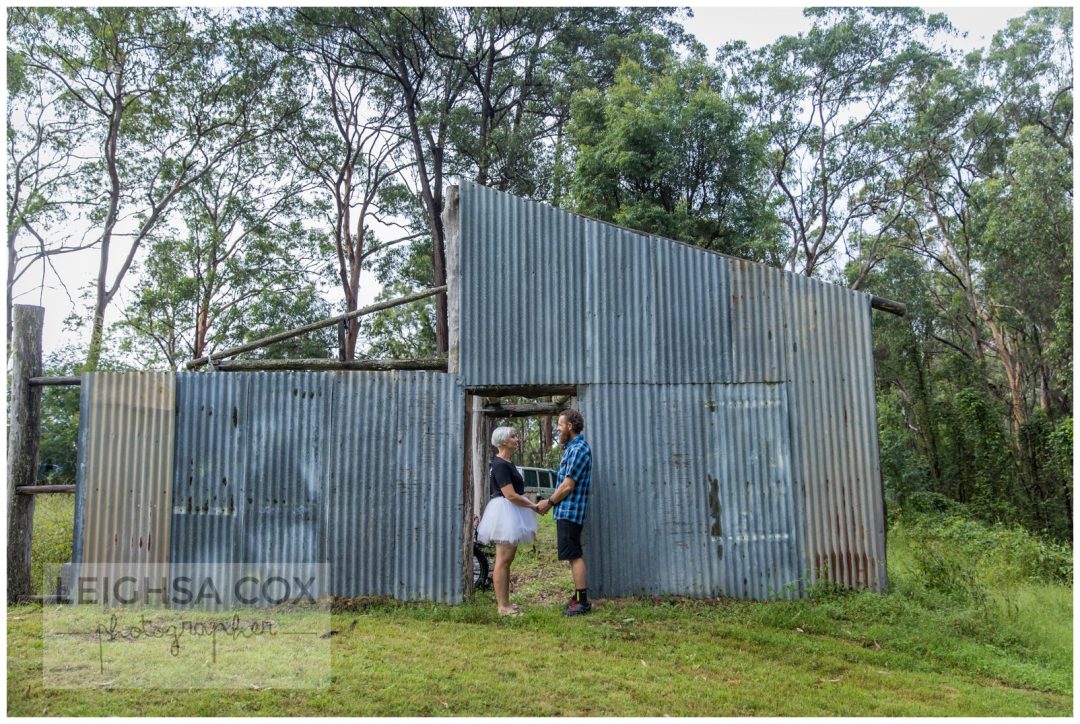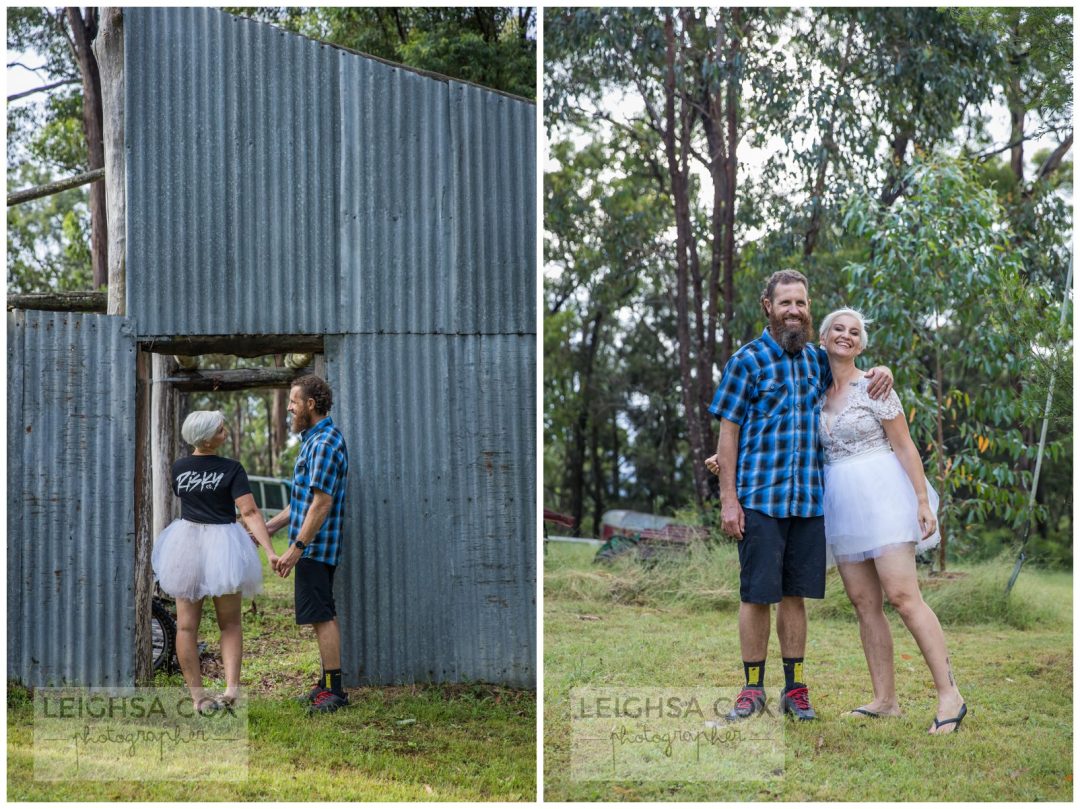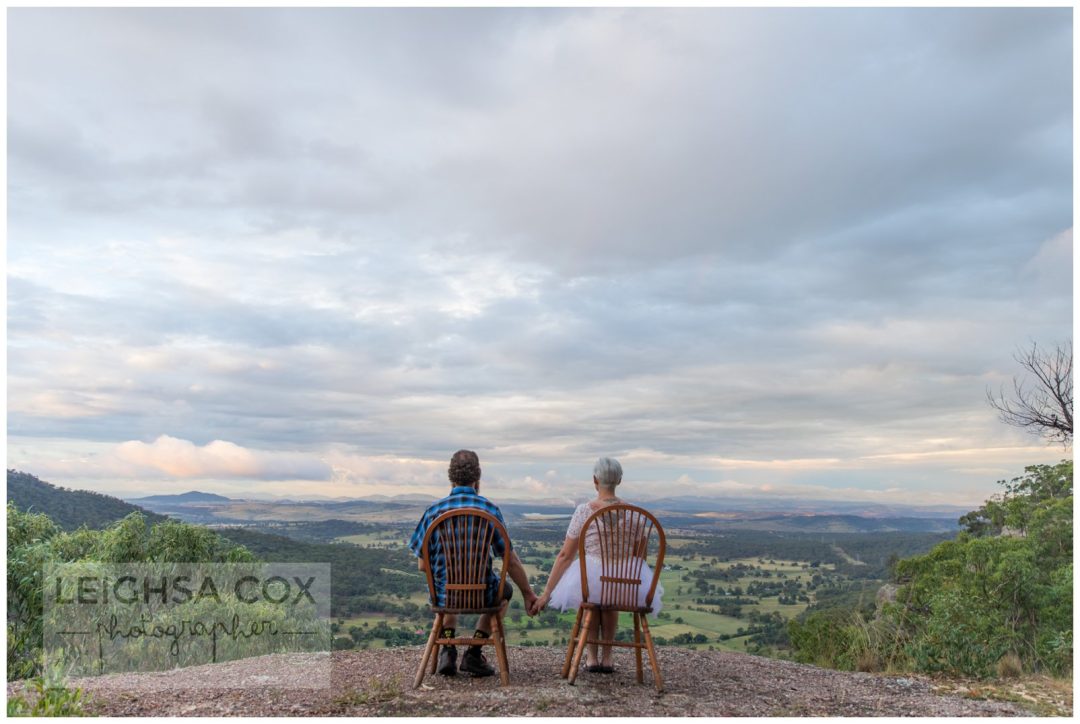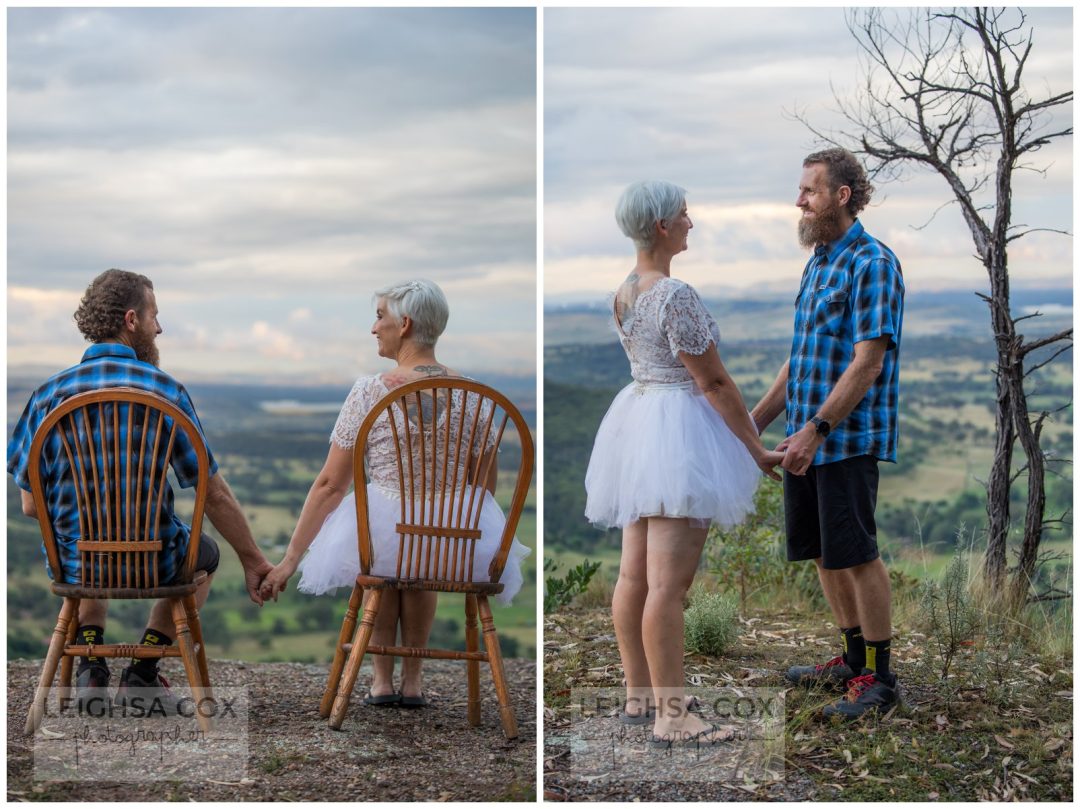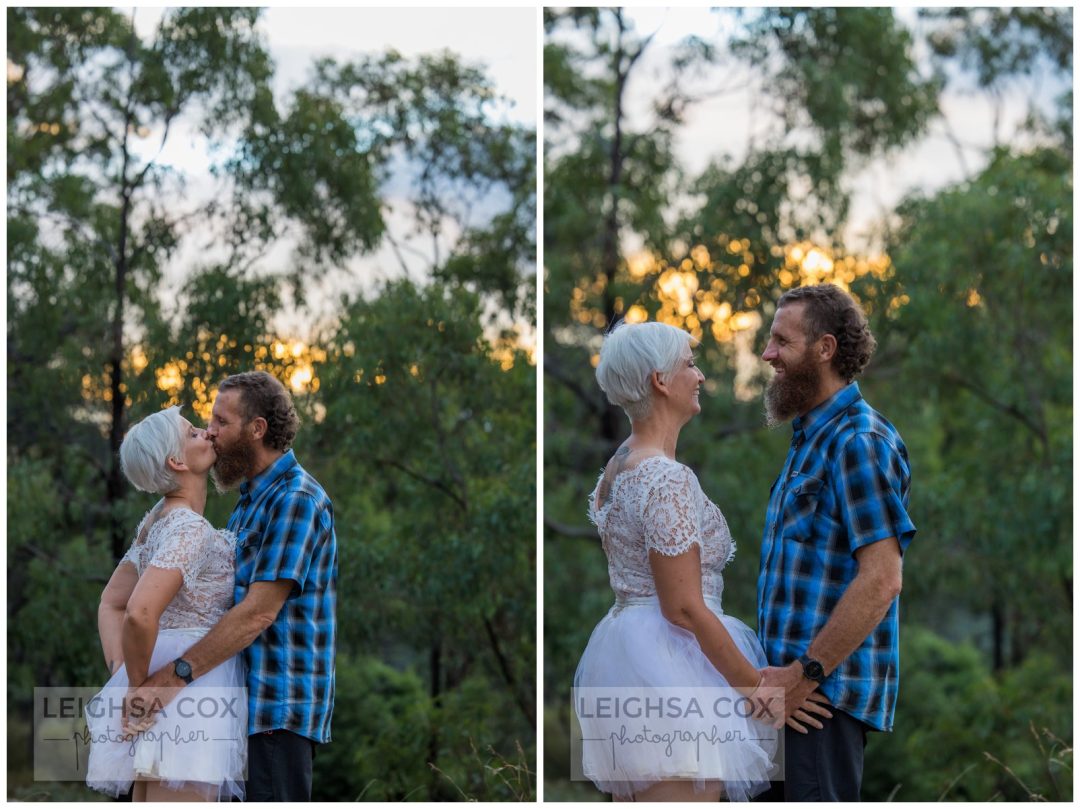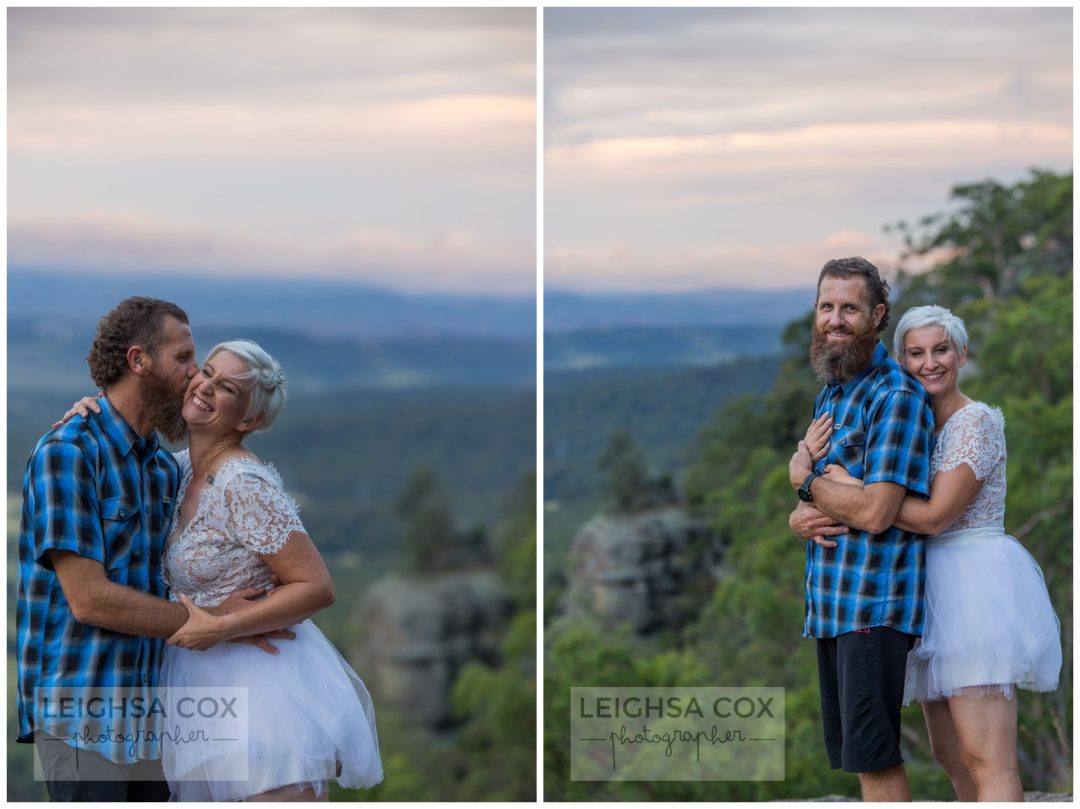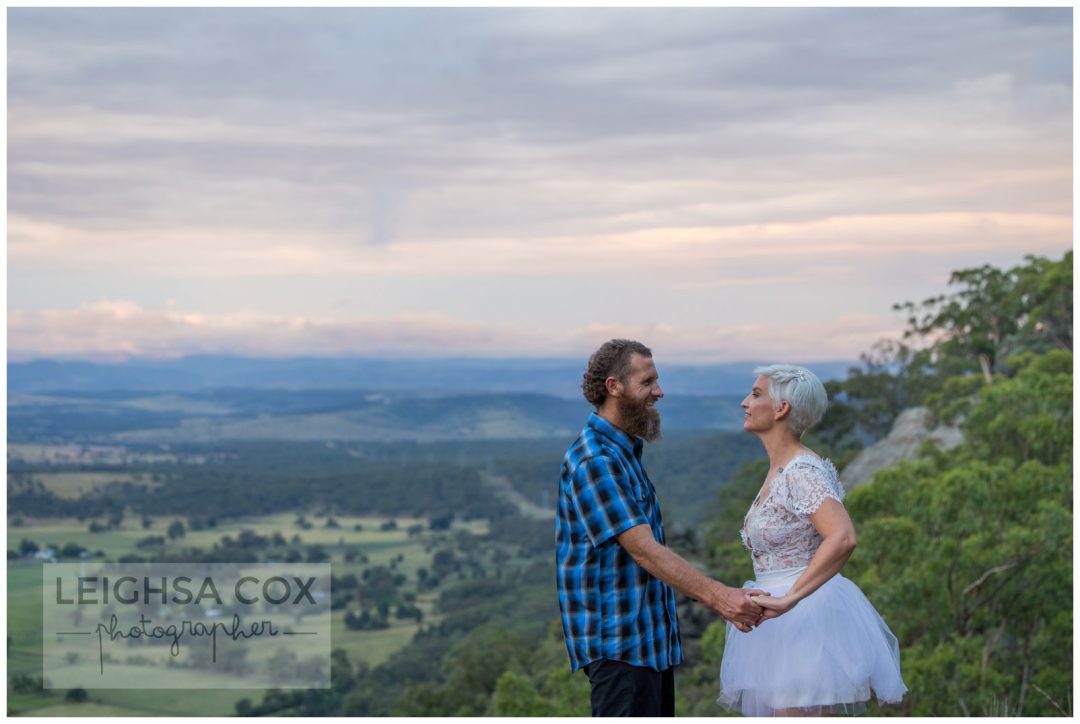 Elopements are so special to be involved in. To be one of the few people witness to such a unique moment is so lovely!
Check out more weddings/elopements HERE