Newcastle Maternity Portraits
Sweet couple and a beautiful belly full of baby. Young love and lovely Newcastle Maternity Portraits.
It was a cool and windy afternoon by the water when I met this couple. But these guys braved the cool and snuggled happily in anticipation of their new arrival. I was so excited to photograph a maternity session as it had been a little while since I'd done one. It is always great to have a new challenge and variety is the spice of life right?
The beach was also a nice change to my regular stomping grounds, I normally stick to Maitland and Hunter Valley areas (not sure I love the sand near my gear though). I really liked the wispy dune grasses and rolling dunes. Plus the iconic Nobby's Lighthouse in the background was a real treat. The sunset was just gorgeous and I am so in love with the silhouettes we created of the baby bump. These guys were very patient dancing around while I played with getting the exposure and belly positioning just right.
As always it was a pleasure to meet and capture some new faces
x Leighsa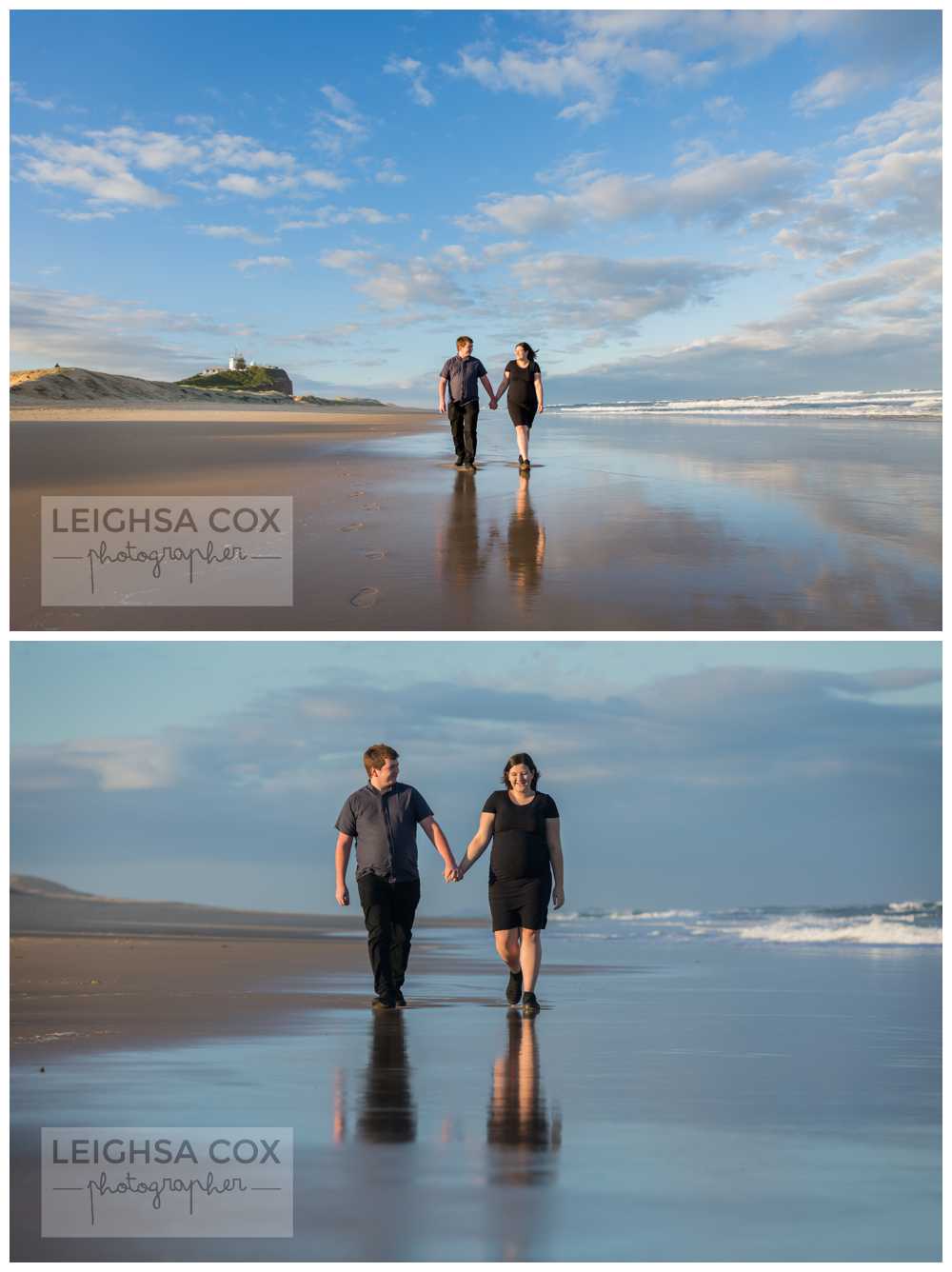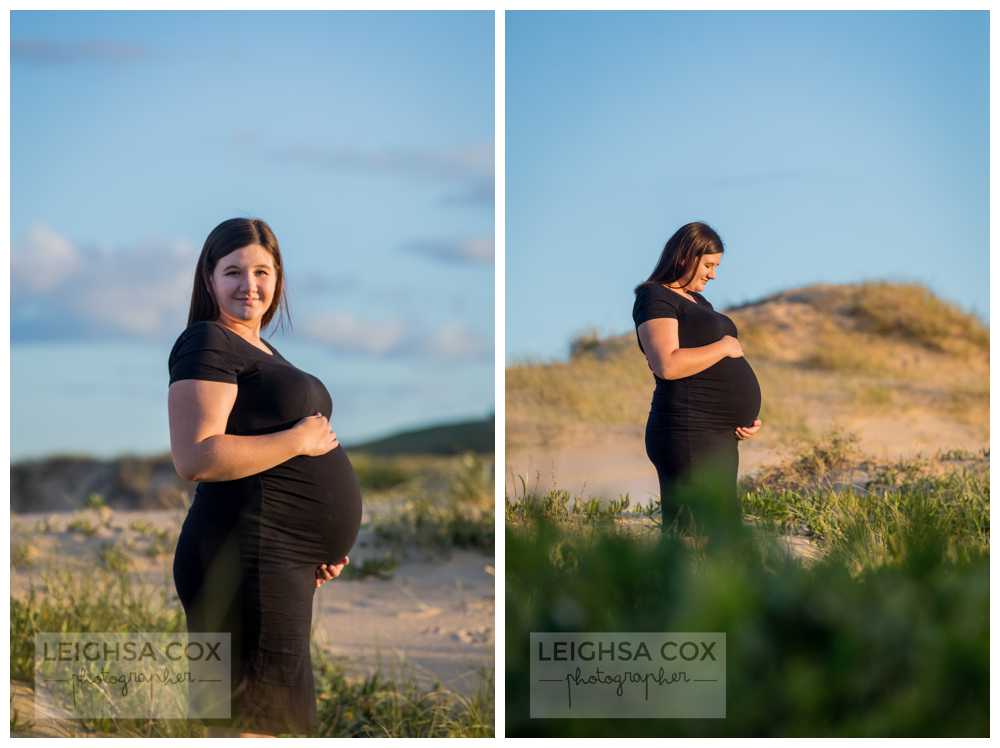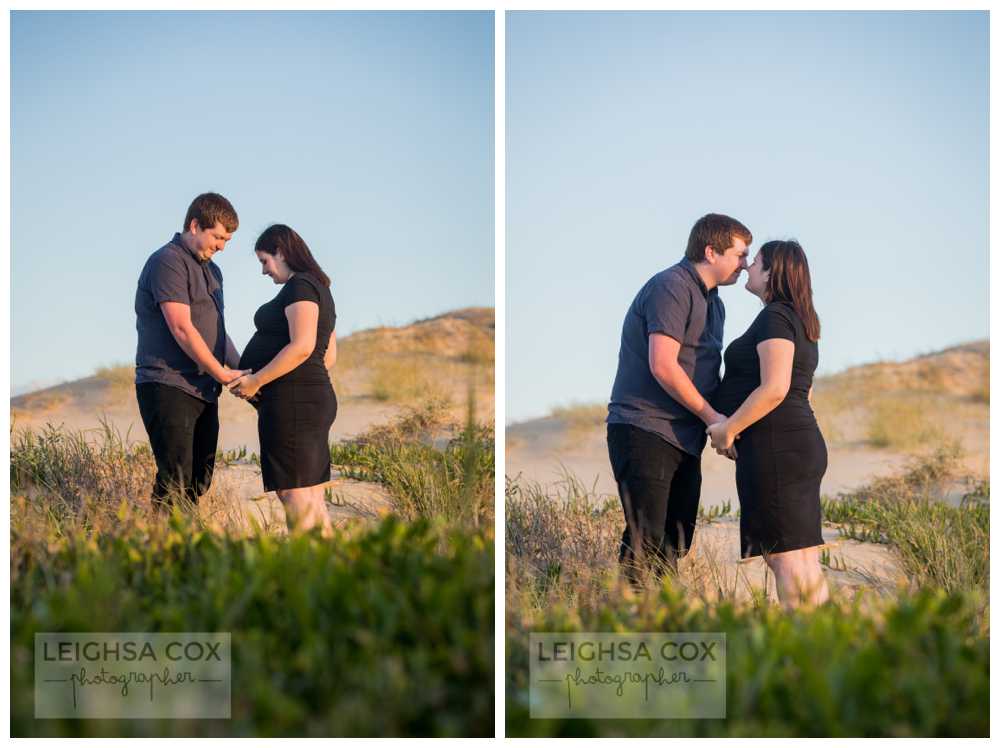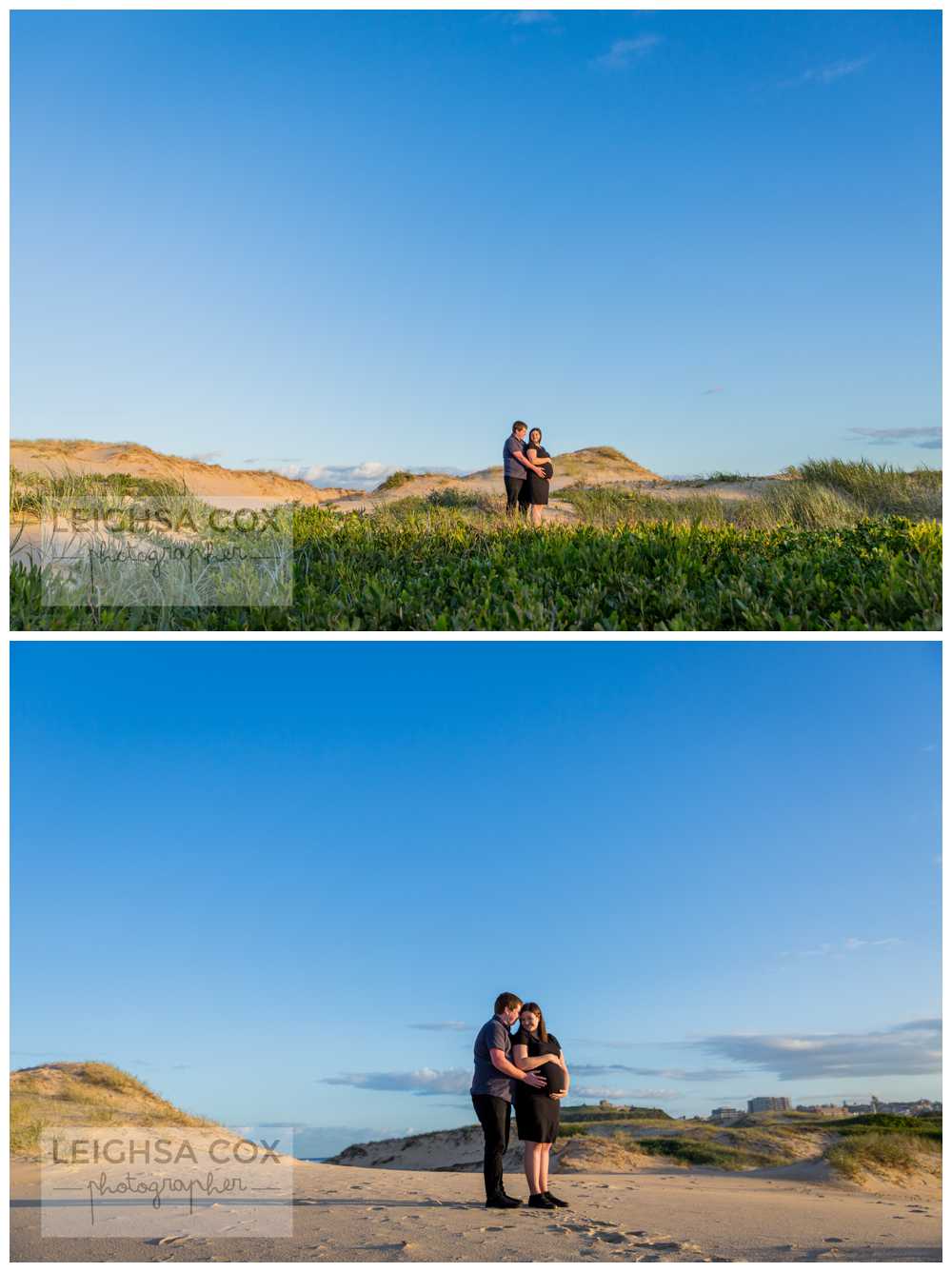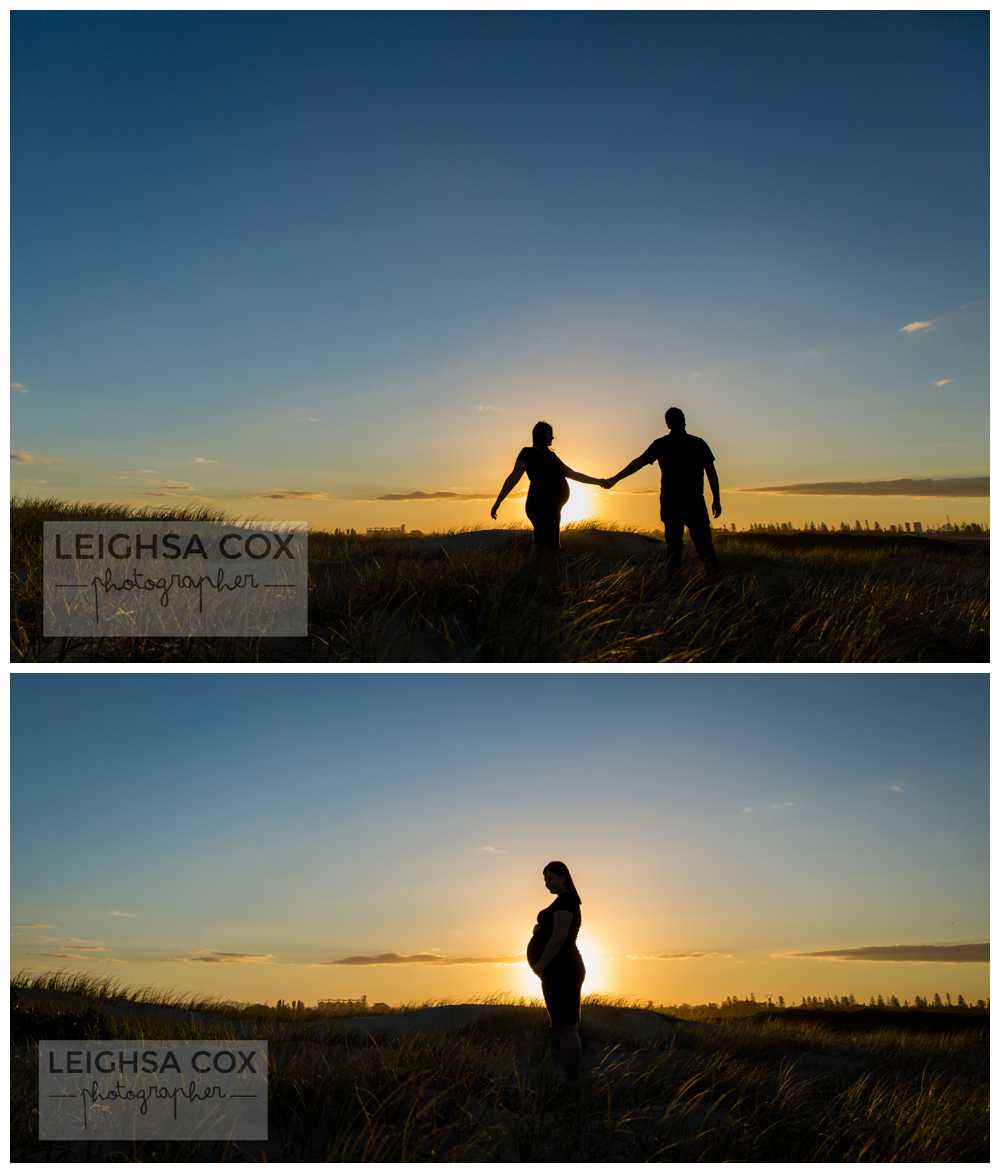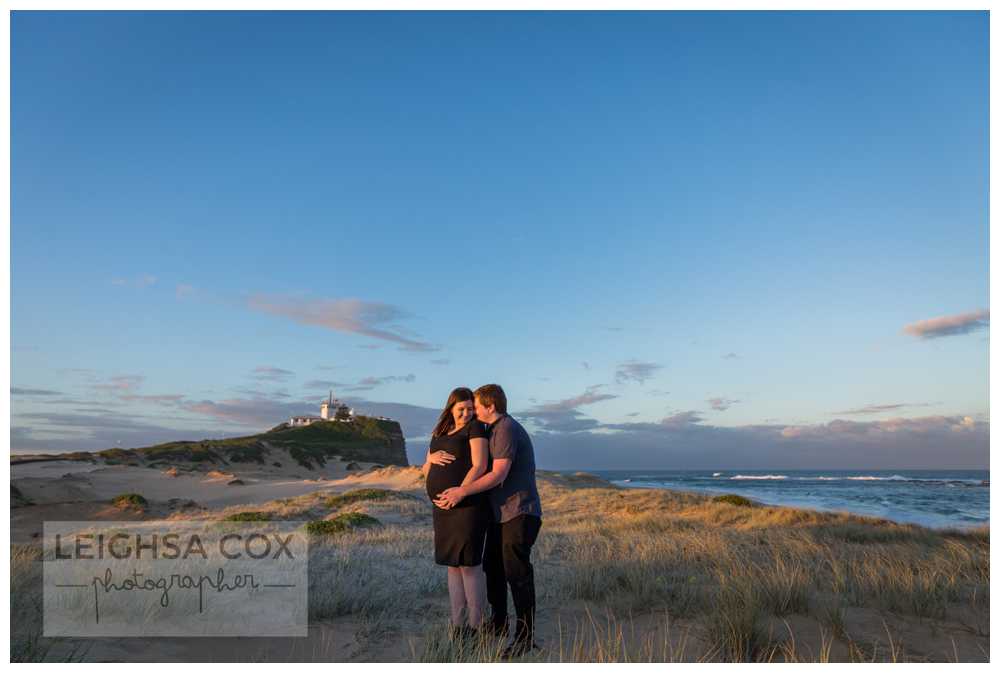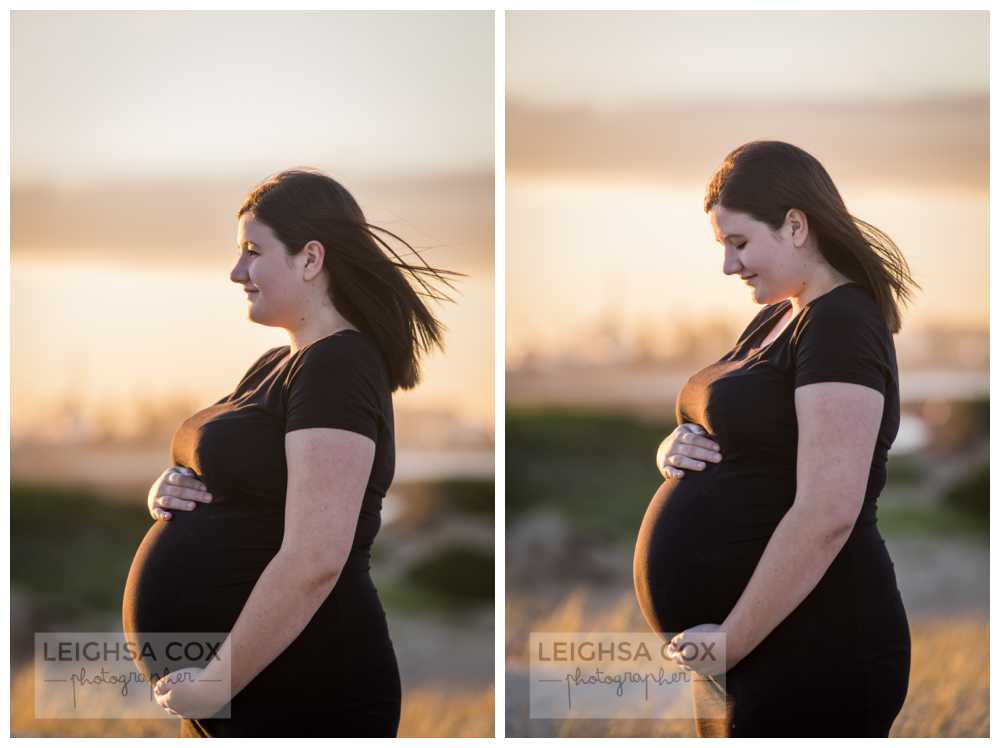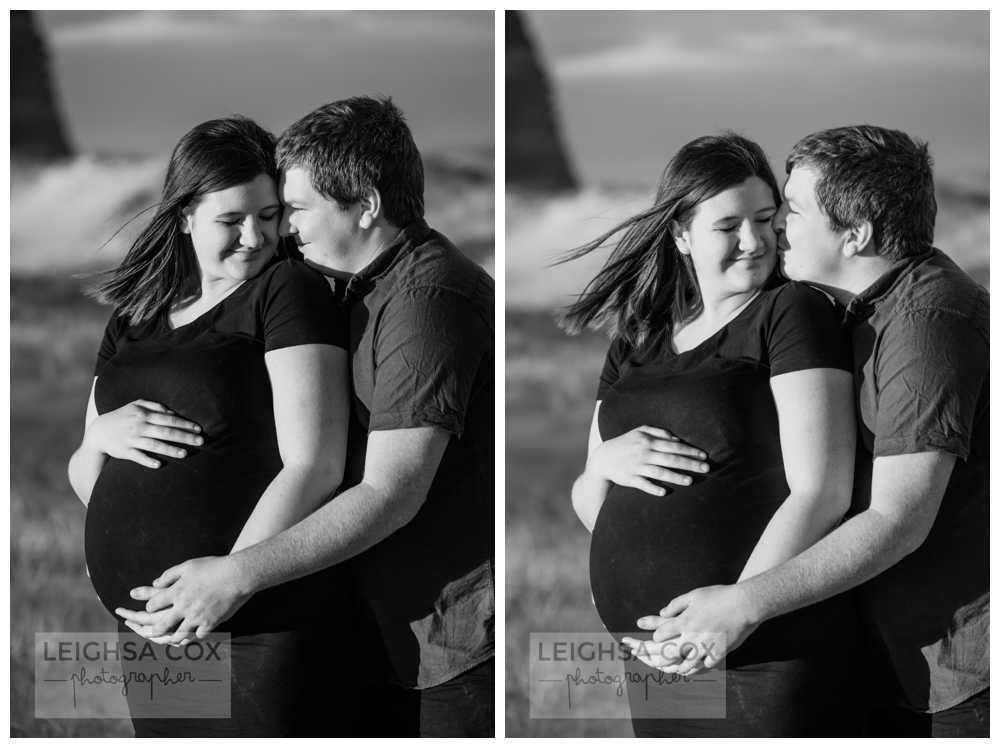 Love this soft sunset light a the very end xx
For more Maternity shots click HERE