New Baby Sister – Maitland Photographer
Family cuddles and photos with a new baby sister at home. This Maitland photographer loved being able to capture these precious portraits!
Photographing people in their own home is a lovely way to capture family connections, it makes for a comfortable and relaxed session. On a wet winters day it was so good to be inside in the warmth of their lounge room. Plus the family could be content without having to pile on layers of clothing.
Photographing in the main bedroom also added in the rich textures and colours of the cushions, blankets and quilt. I loved the earthy subdued tones they have in their soft furnishings and in the clothing they chose to wear. It all came together so well!
Having them snuggled on the bed was great to add that cosy feel to the images. The giggles and chats I had with Miss 3 were a real delight, I love the way 3 year old's little minds work. So open and honest!
There are lots of beautiful images below and this family chose a digital and print image package so they could have some prints for home and also share images with their family Overseas (which is so important right now when no one is able to travel).
I look forward to meeting these guys again in the future and capturing so more family memories.
x Leighsa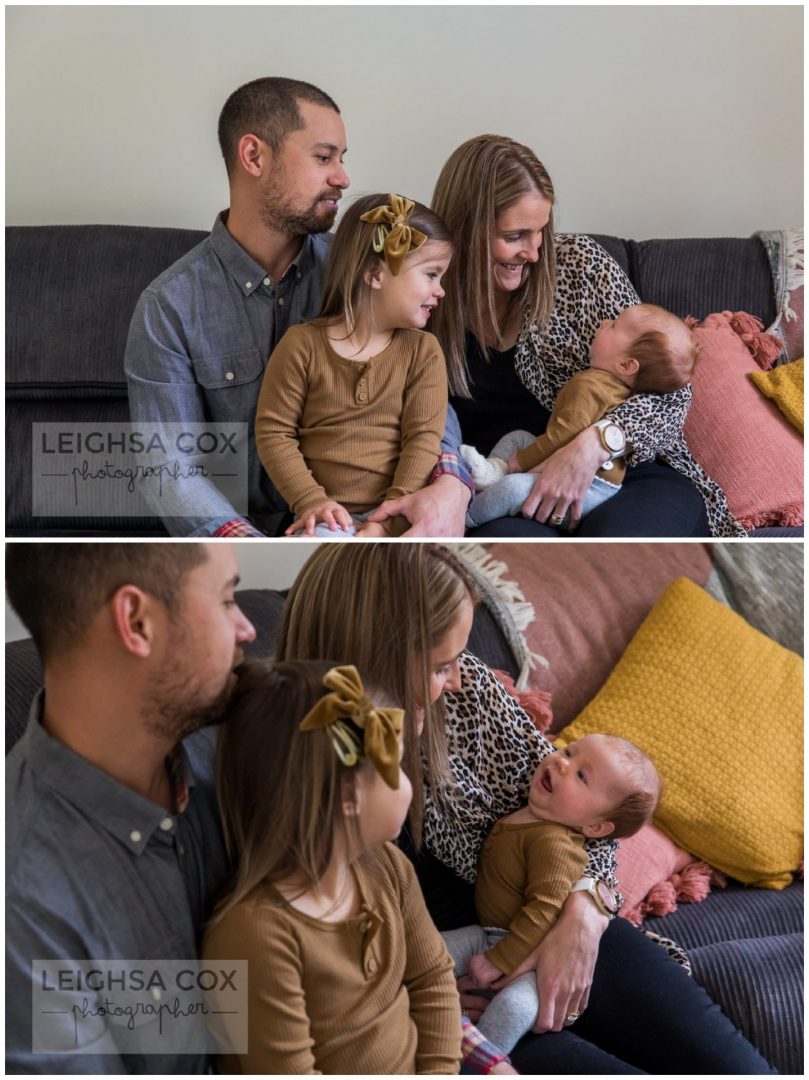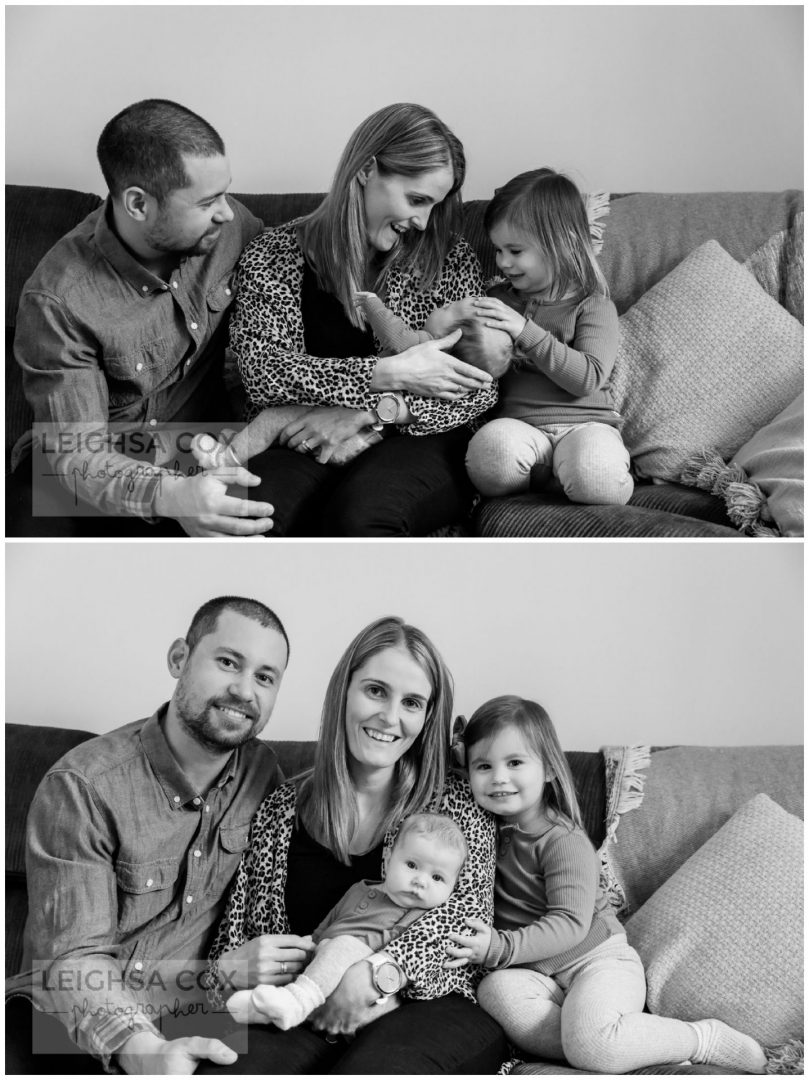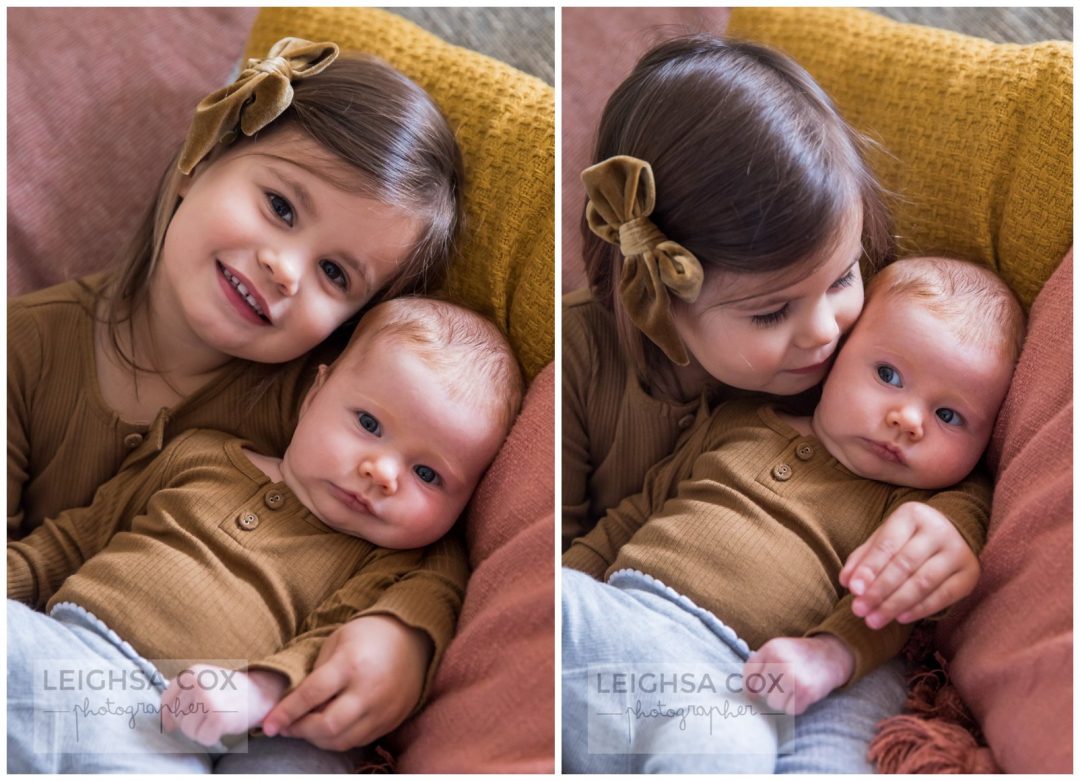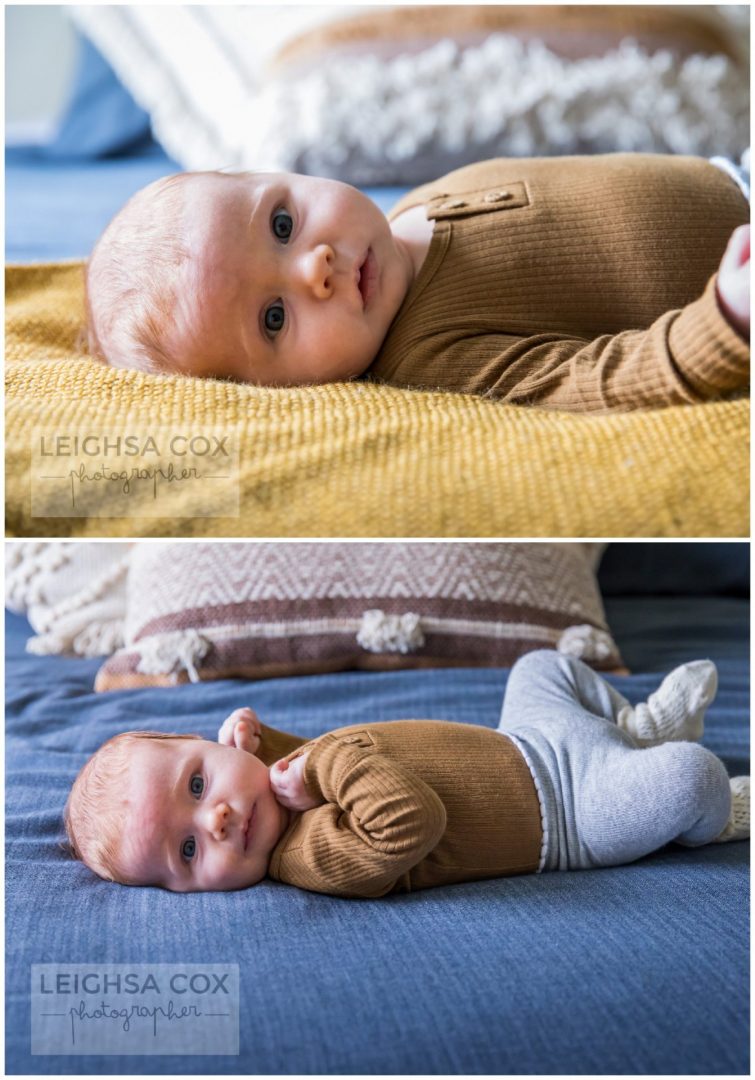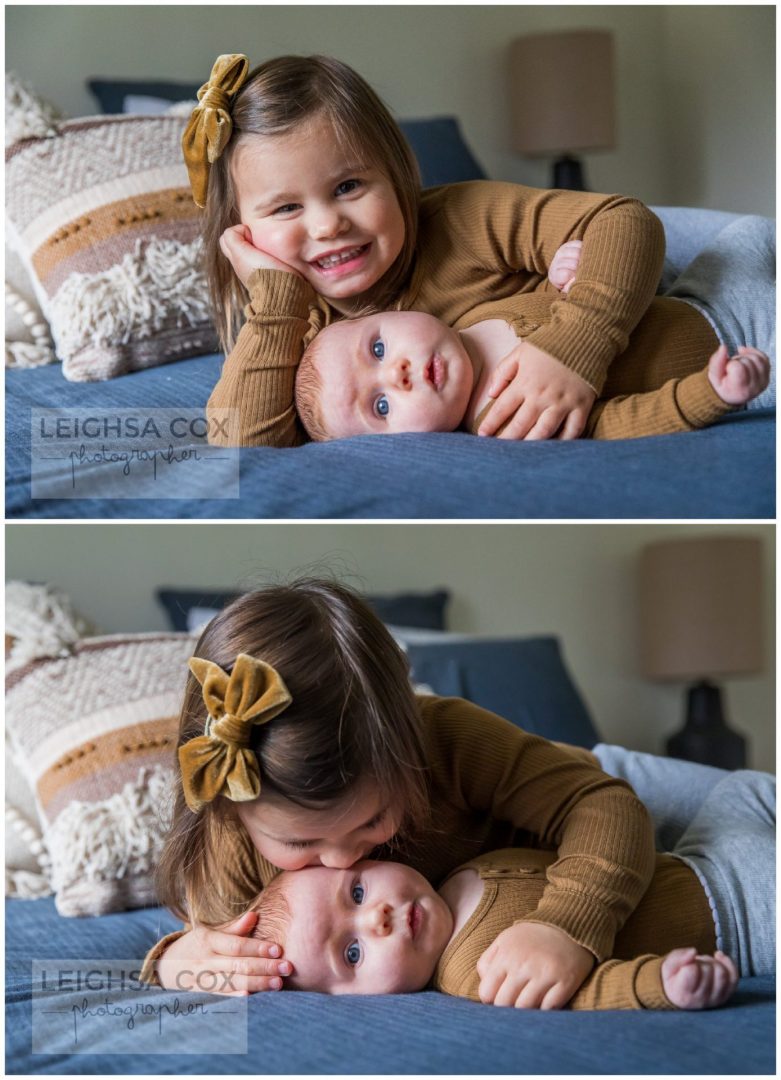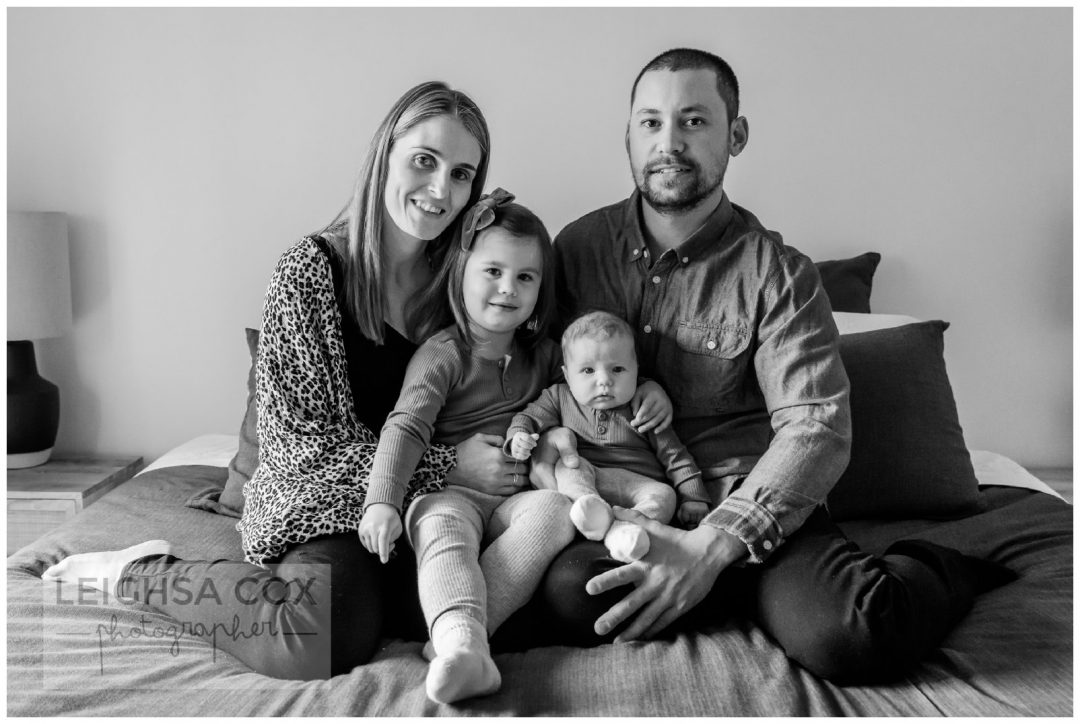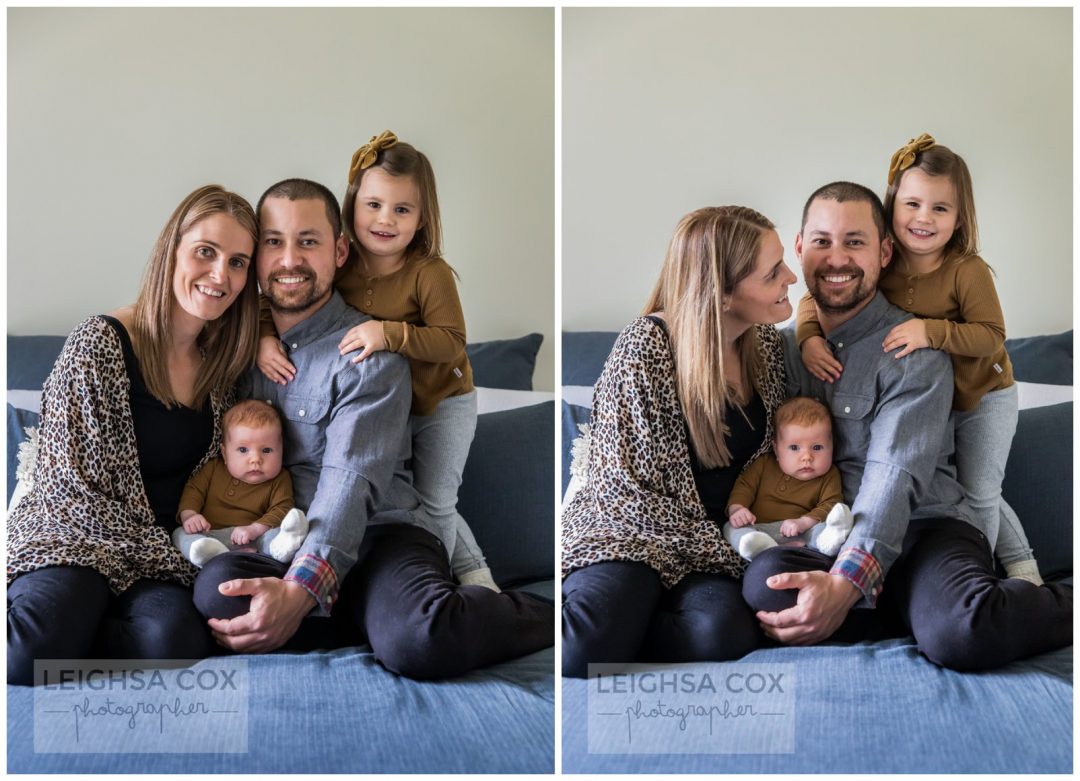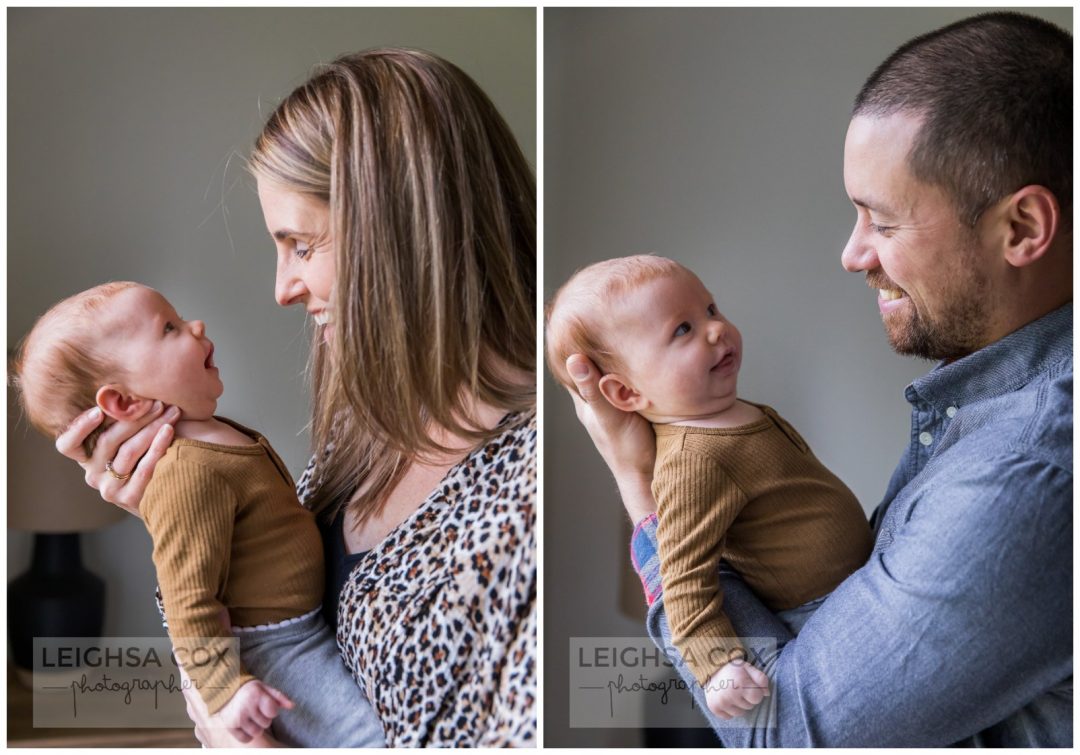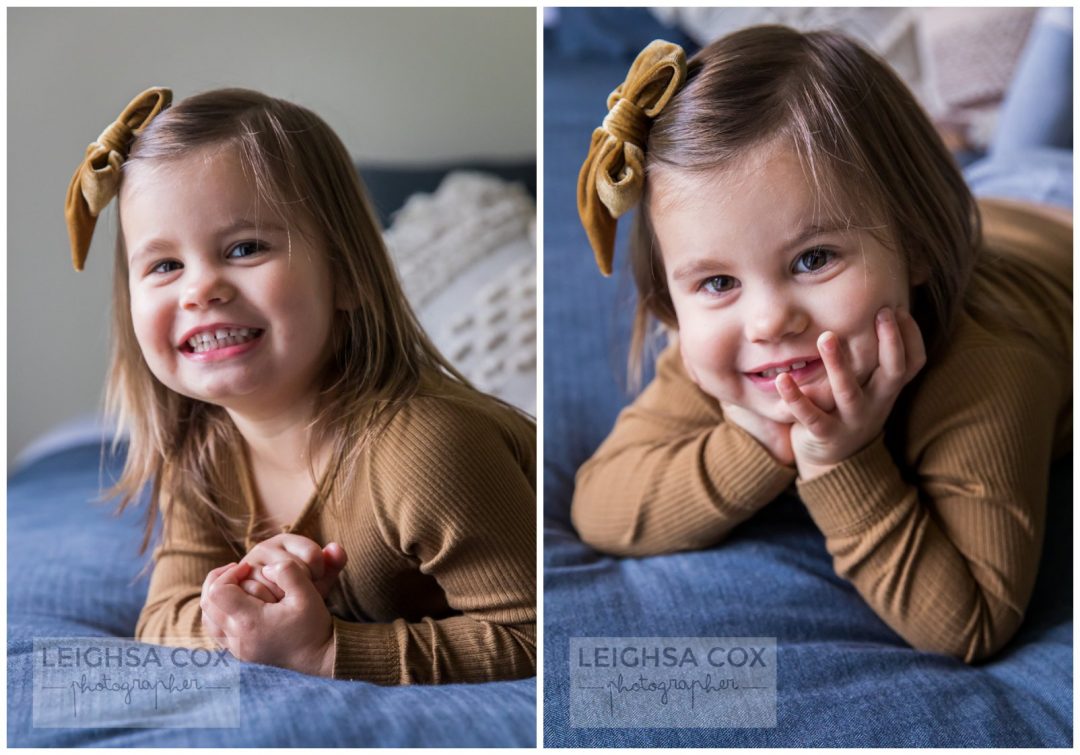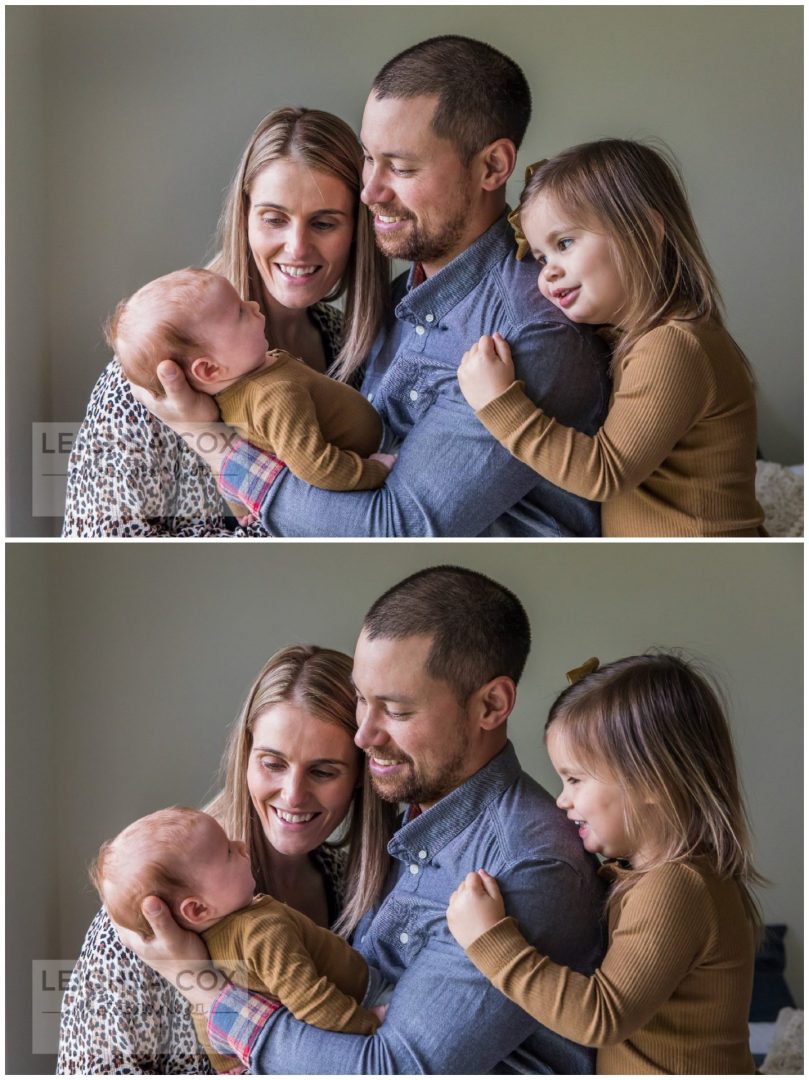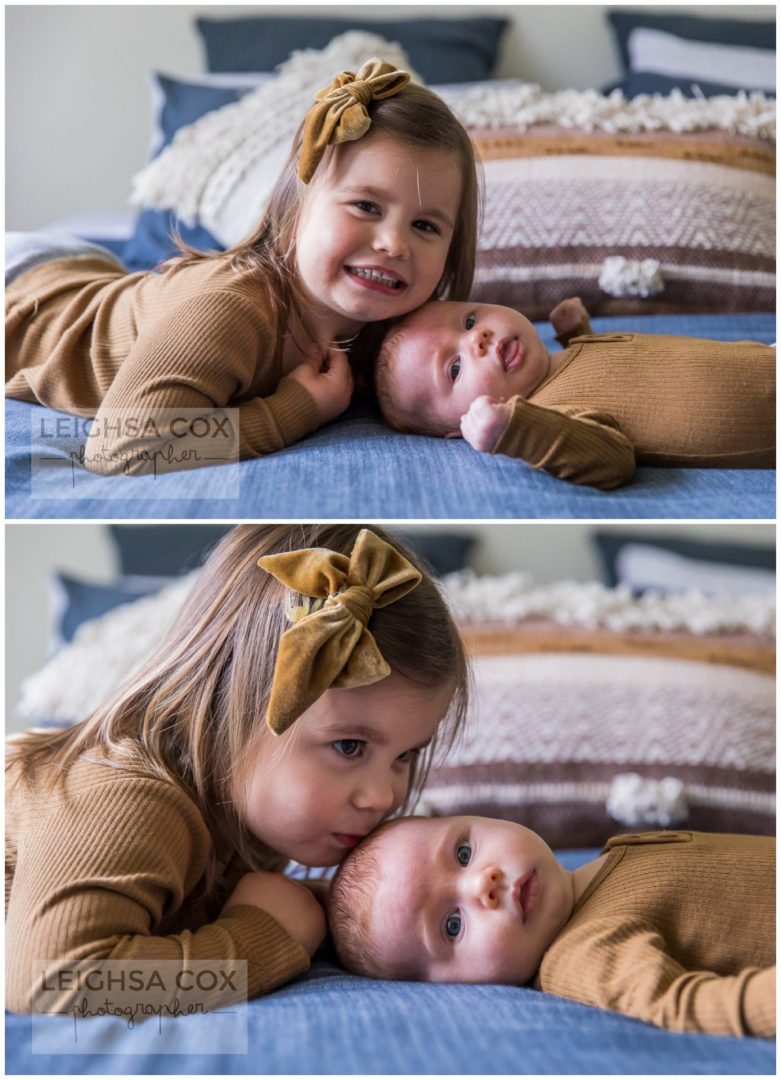 You can see plenty of inspiration and ideas (like the one below) on how to display your images in your home HERE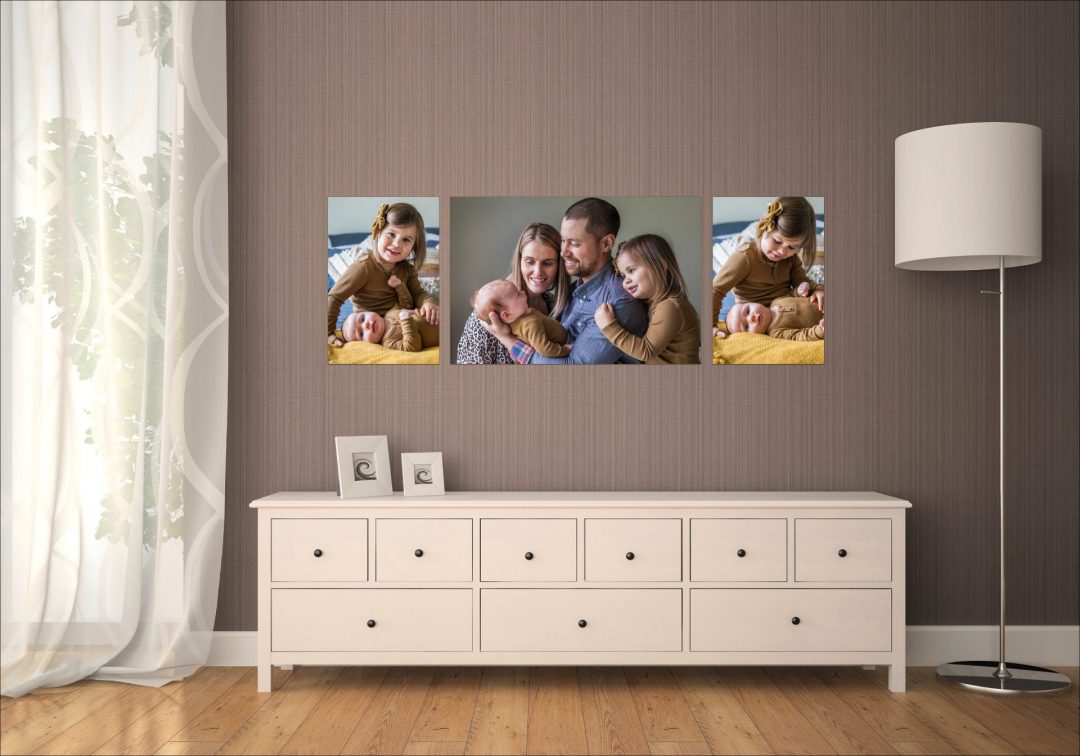 And there are some more beautiful babies and their families on my blog – Check them out HERE