Morpeth Wedding
See below the photos from a beautiful Morpeth Wedding held just before Christmas.
Sophie + Dan married in the gorgeous gardens at 'The Villa' Morpeth. Rain was predicted (and had been falling for the previous few days) so the ceremony, that was originally planned for the avenue of trees across the road, was transferred to the covered verandah at the Villa. Everything is lush and green and so alive! And the verandah suited their intimate wedding to a tea.
On the veranda, Francine O'Brien was in charge of the ceremony. Included was a special tribute to little Alex, a sand ceremony and a visit from a cute magpie. It was a lovely celebration of their family.
I photographed them around the grounds in amongst the sprawling gardens, and I loved all the vines and overhanging foliage. All those layers of green are a photographers dream! Gorgeous bouquet and buttonhole for the brides were supplied from one of my favourites – Suzanne at Morpeth Flower Gallery.
They celebrated with an afternoon tea and cupcakes in the gardens with a few their closest family. These two are truly in love and it was a pleasure to capture these photographs for them to remember the wedding day. And what a sweet family they make with Miss Alex!
x Leighsa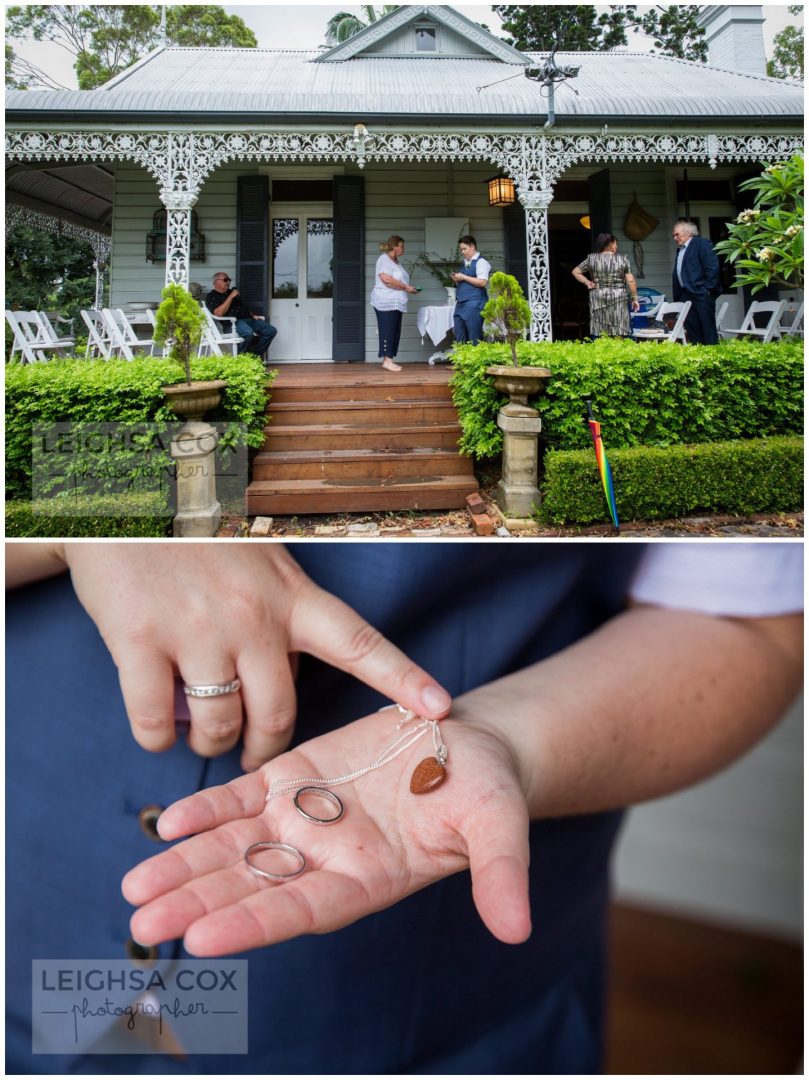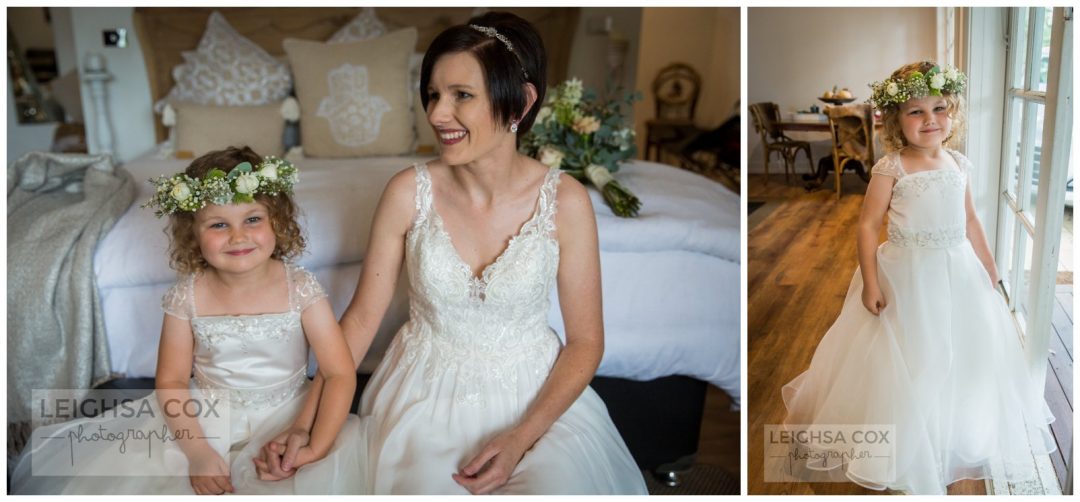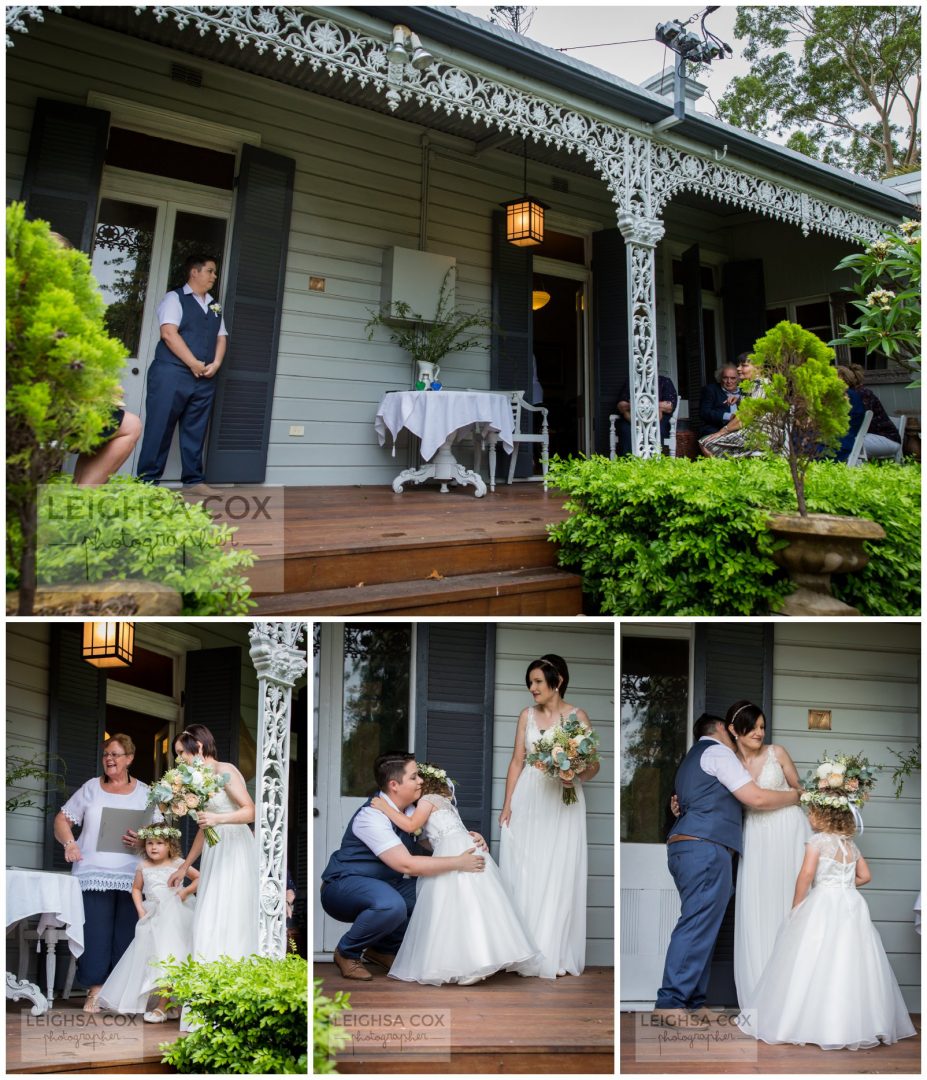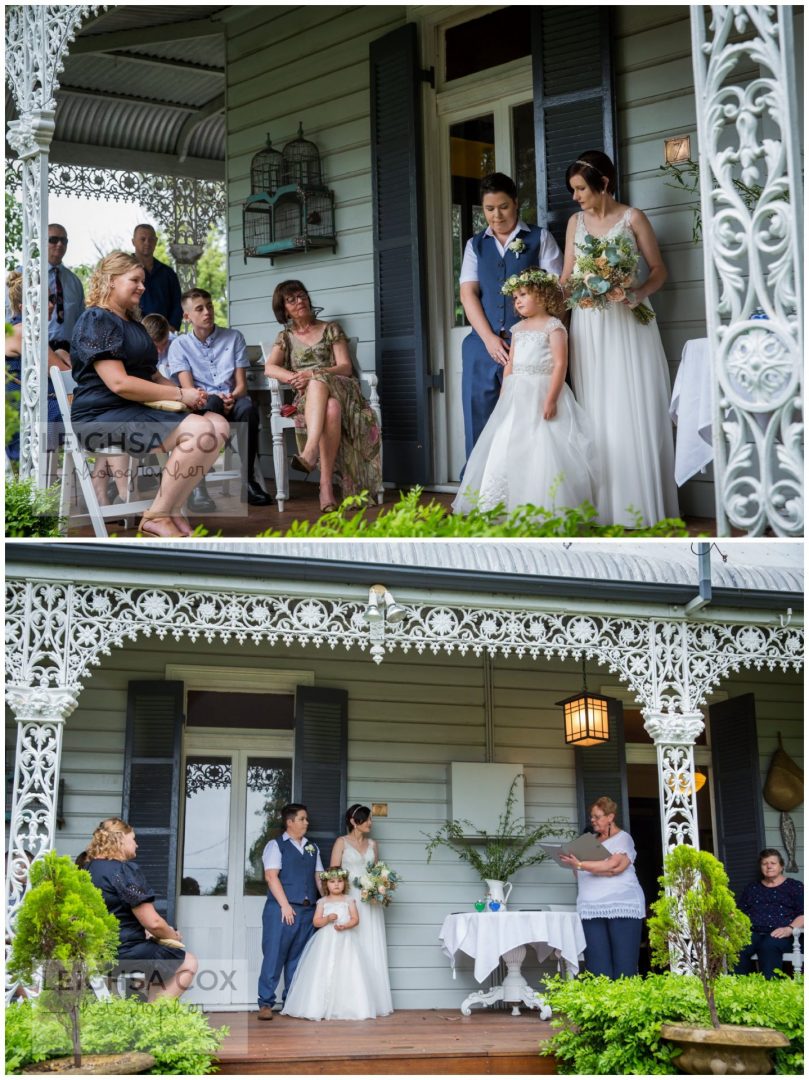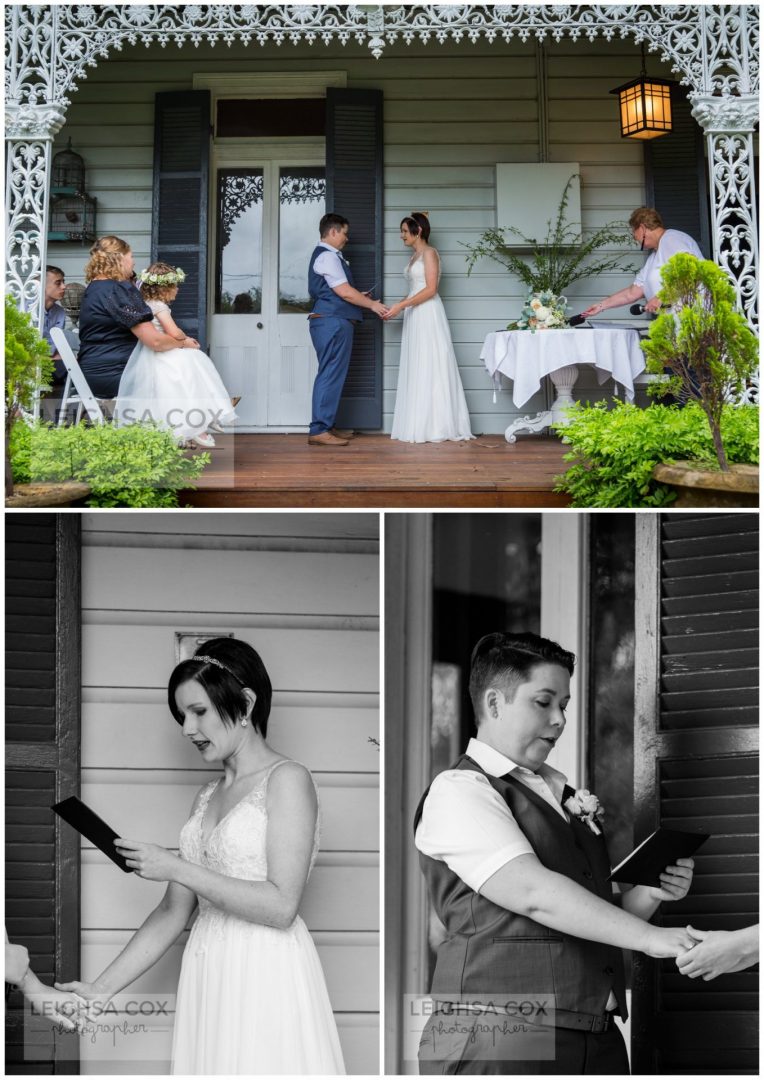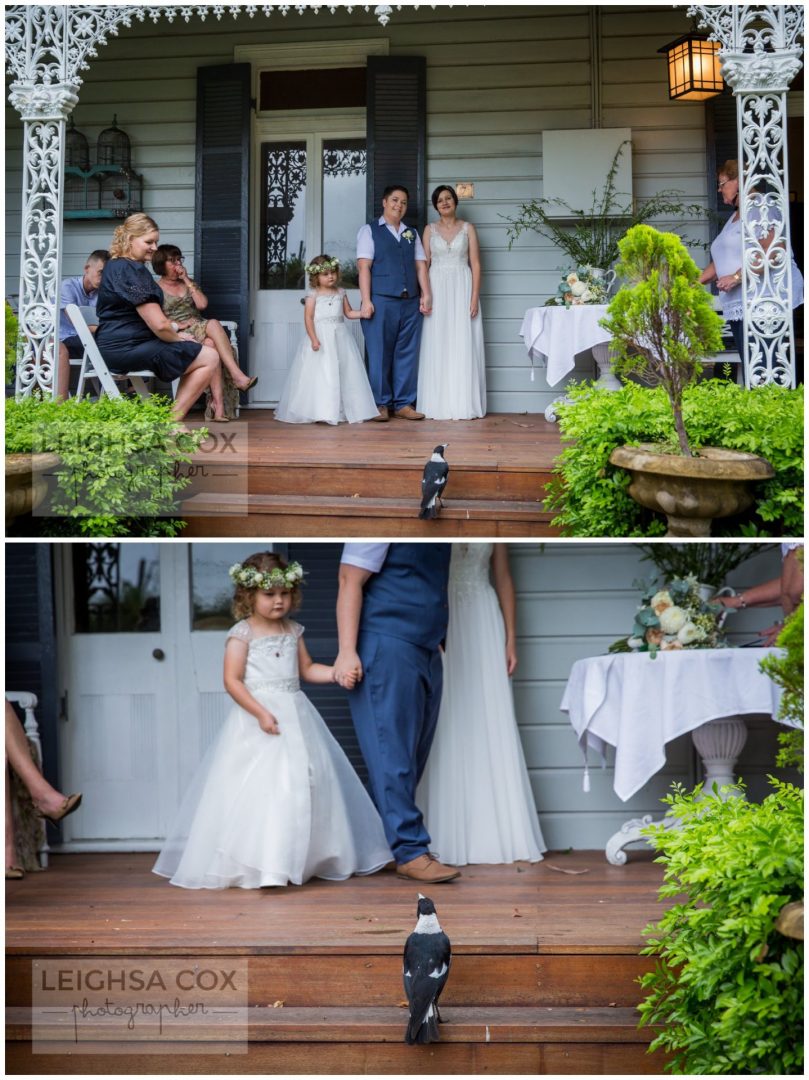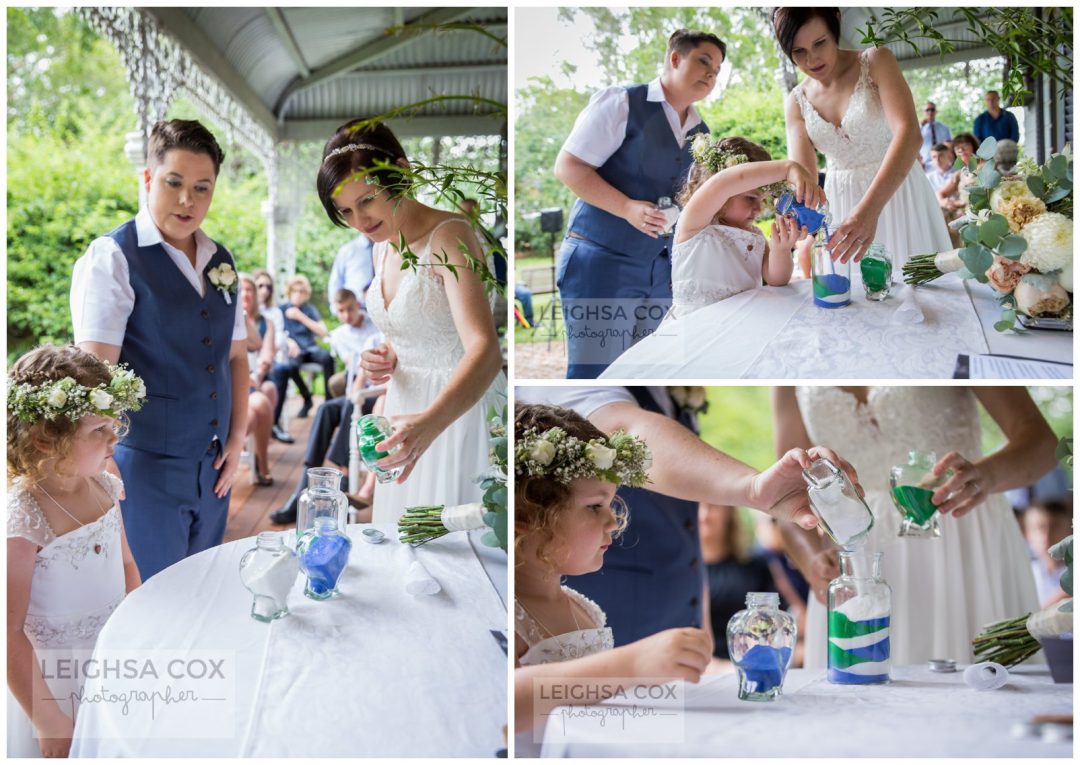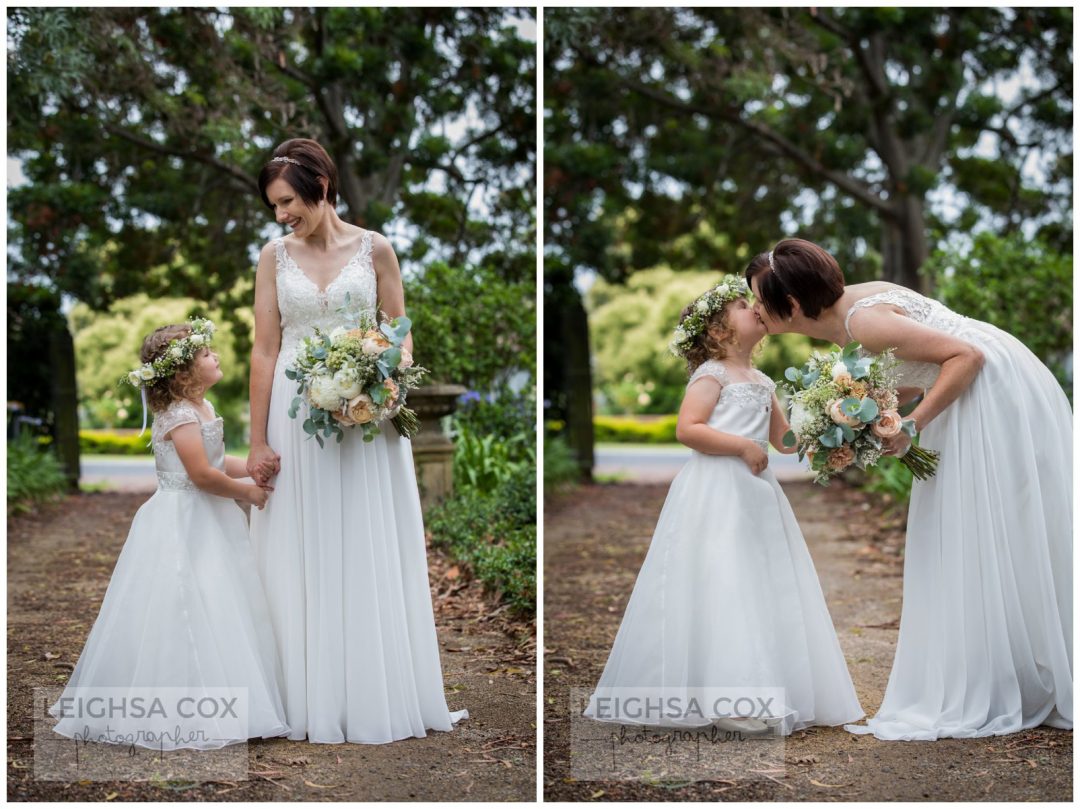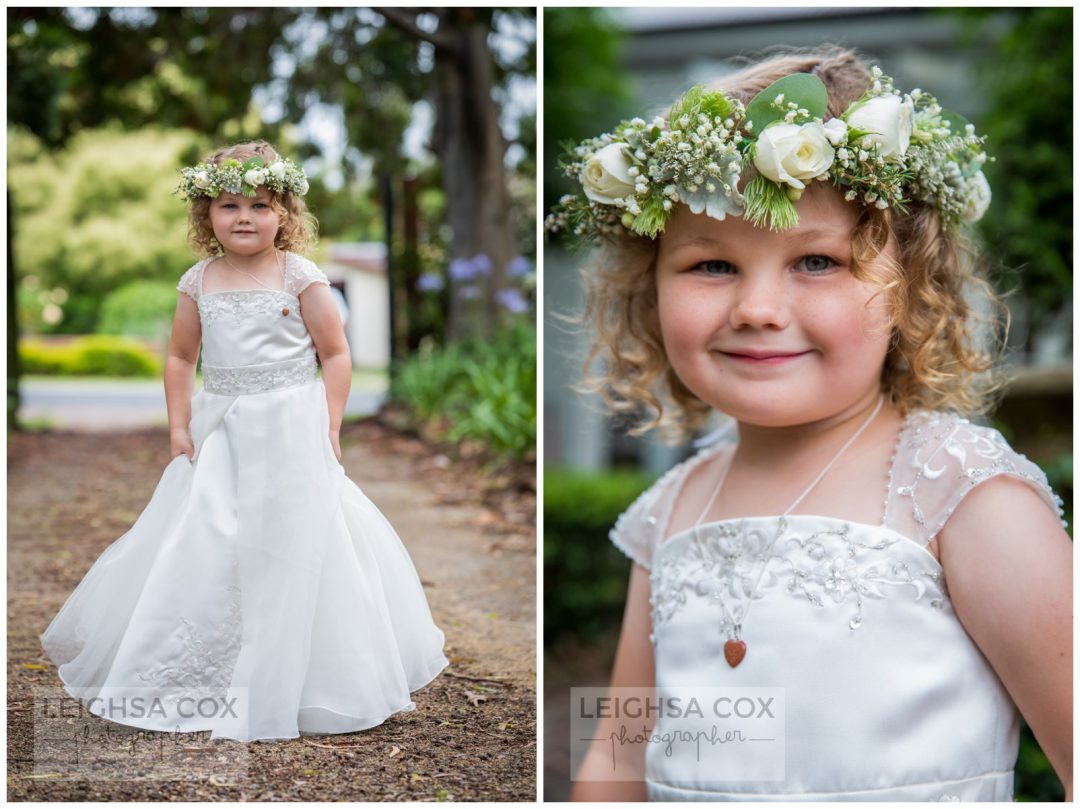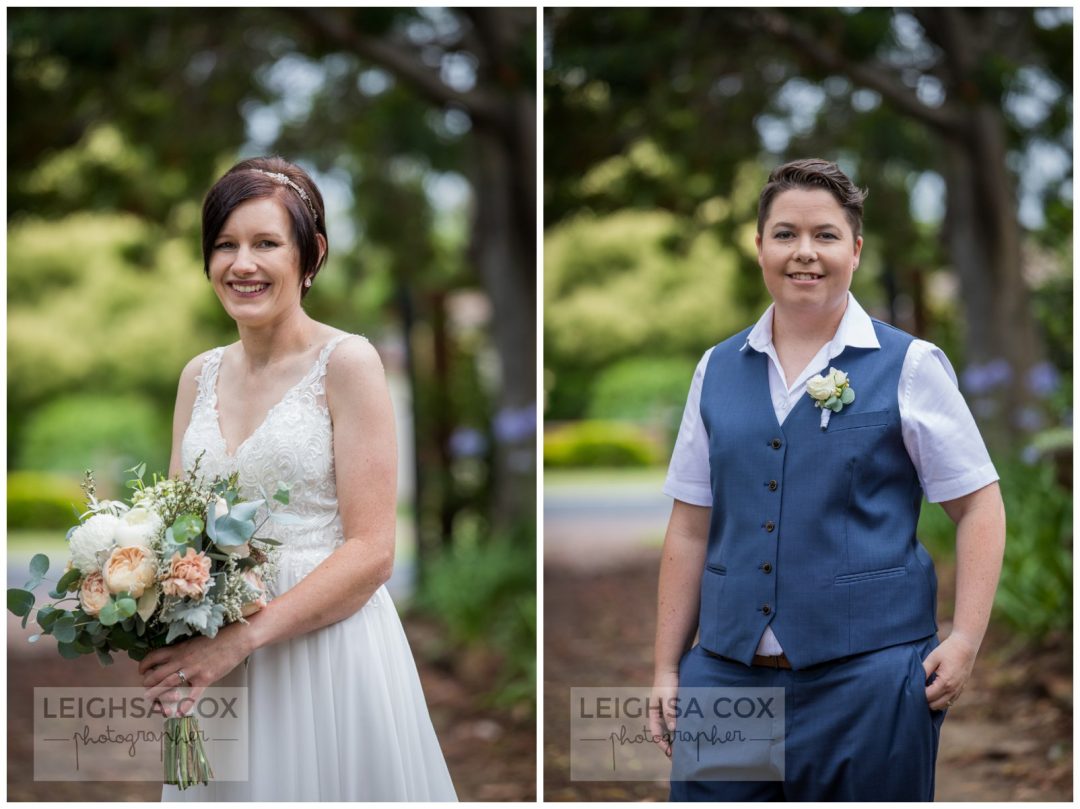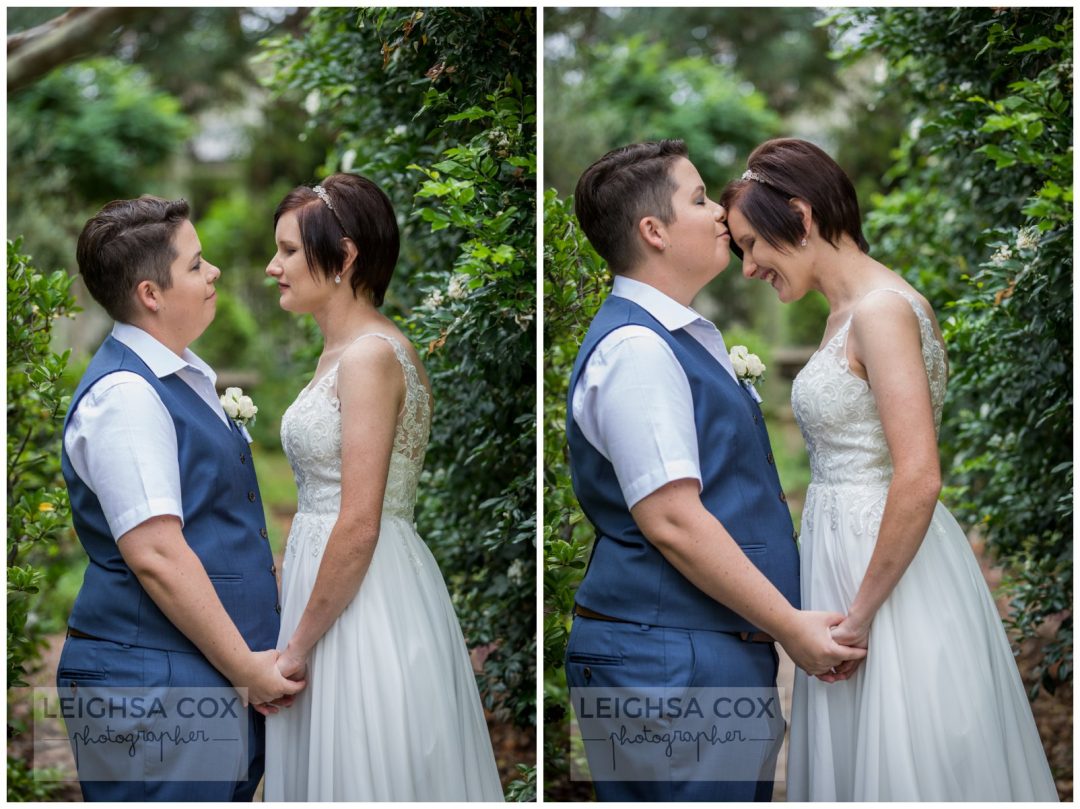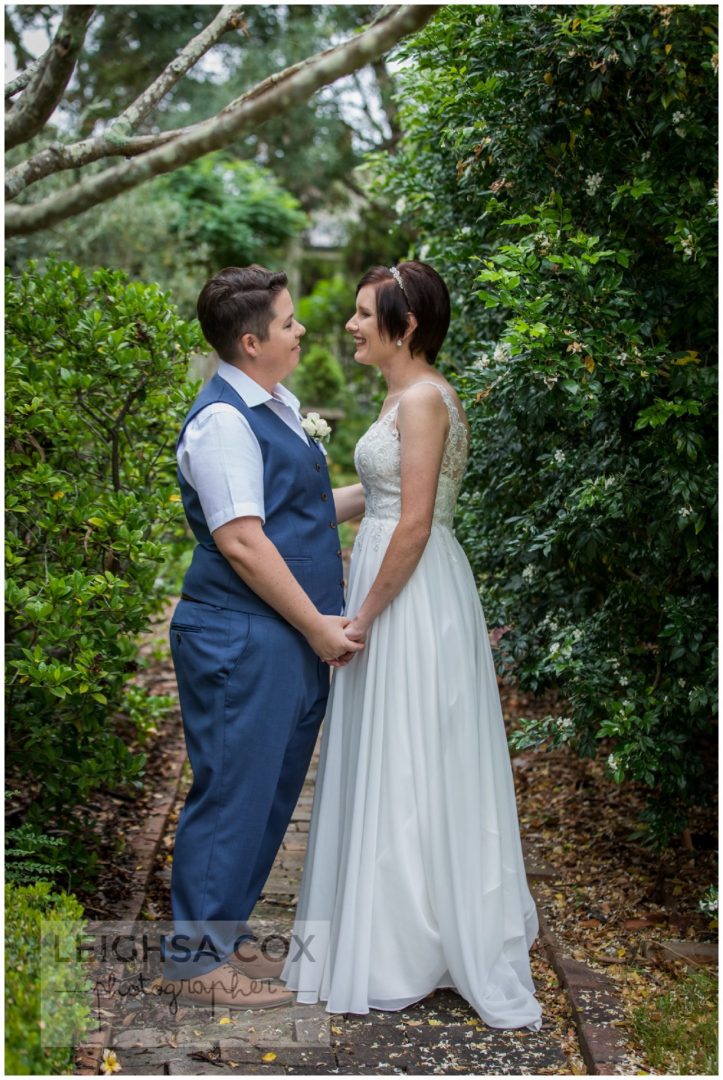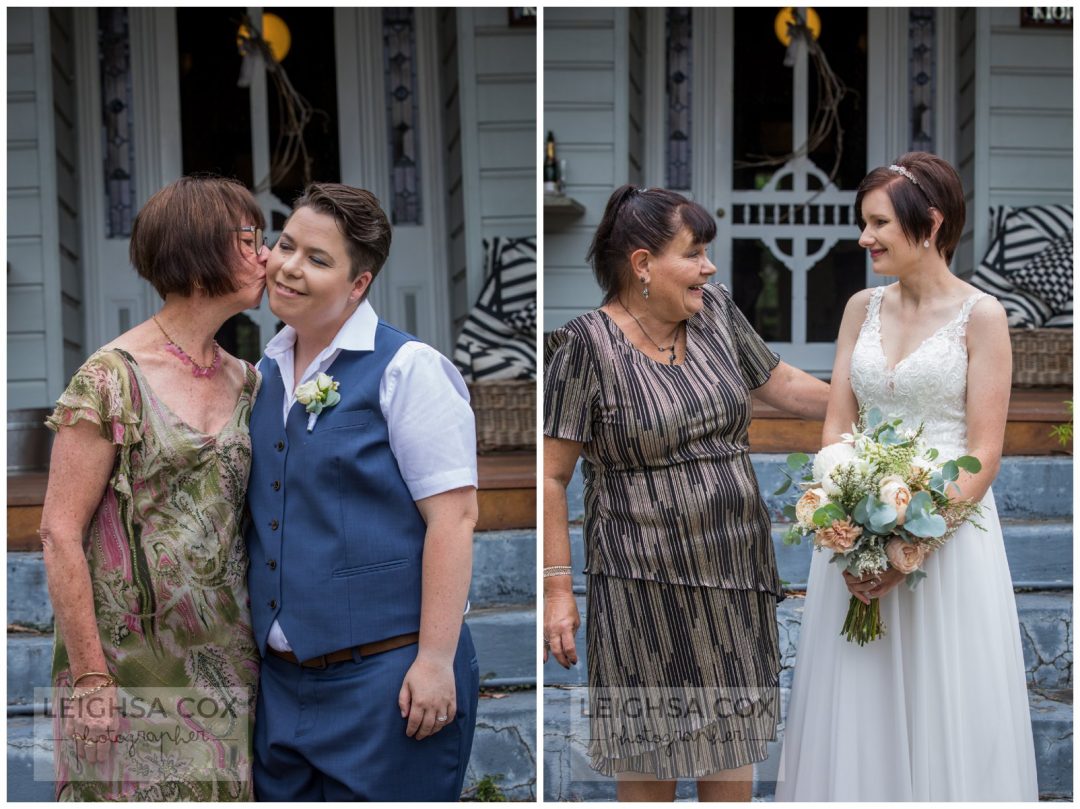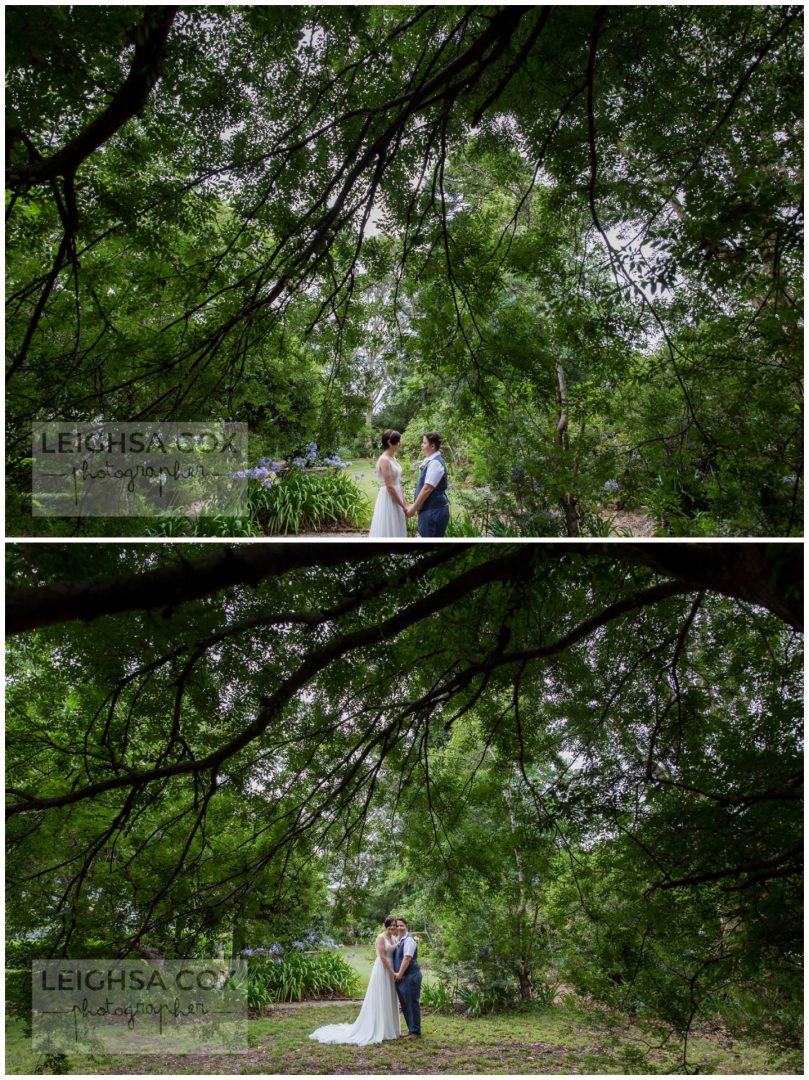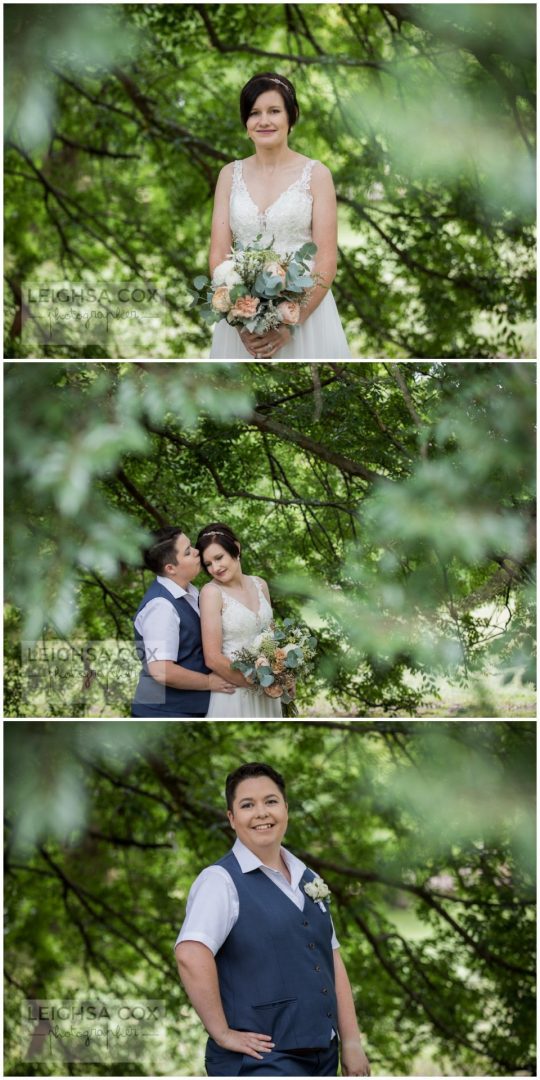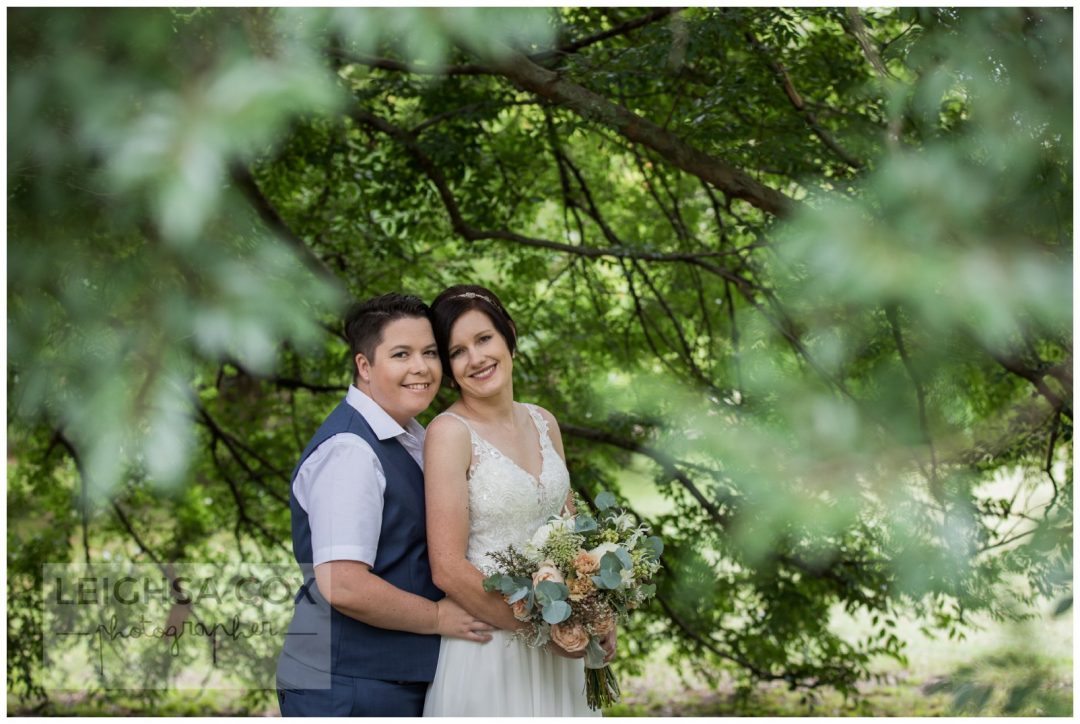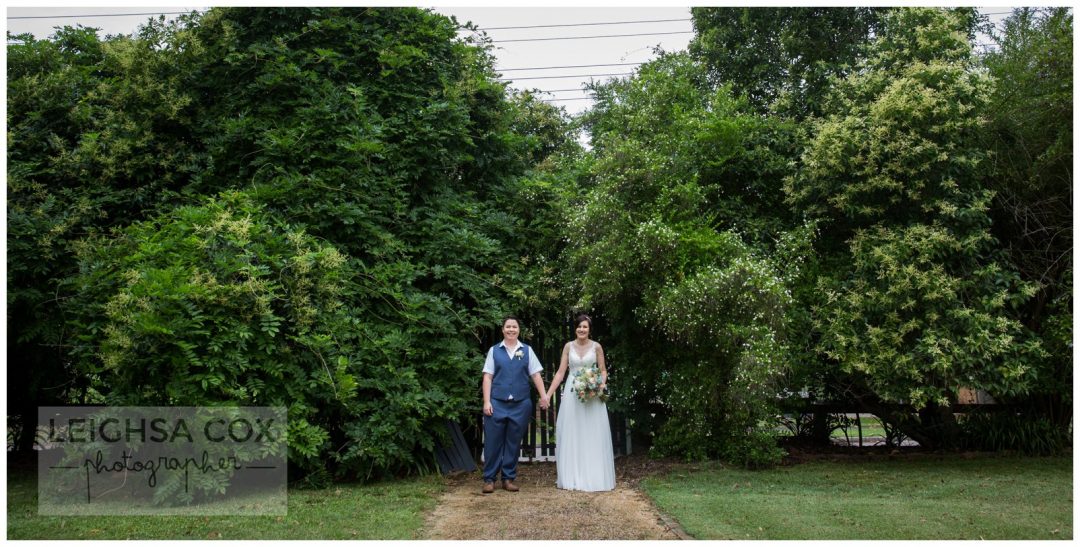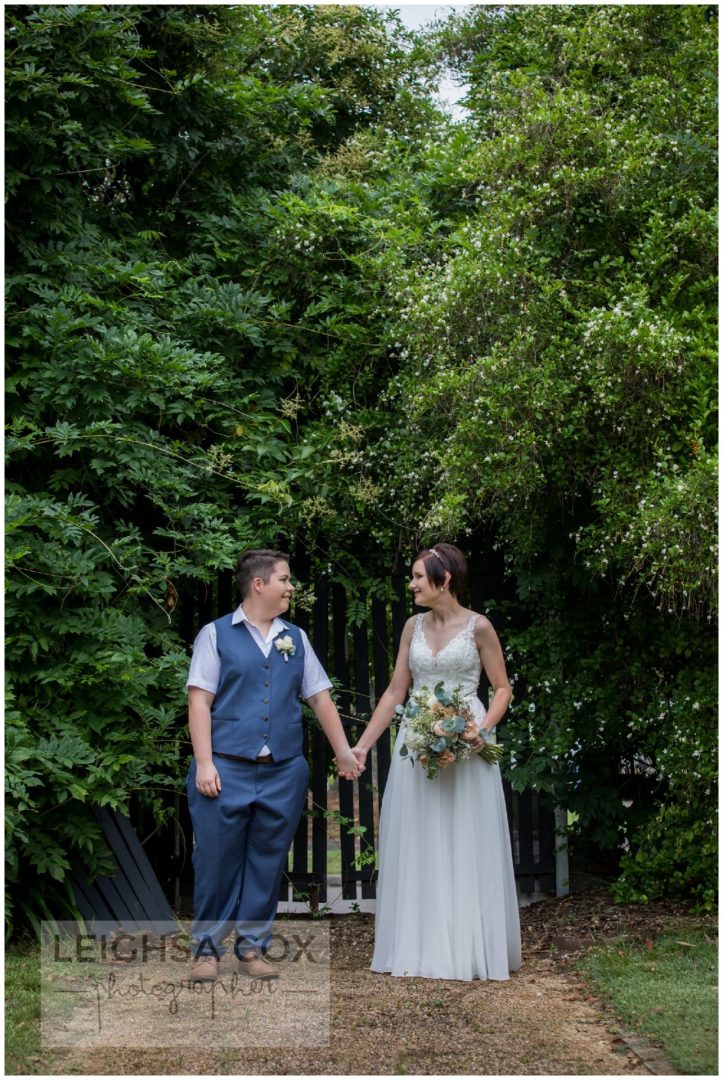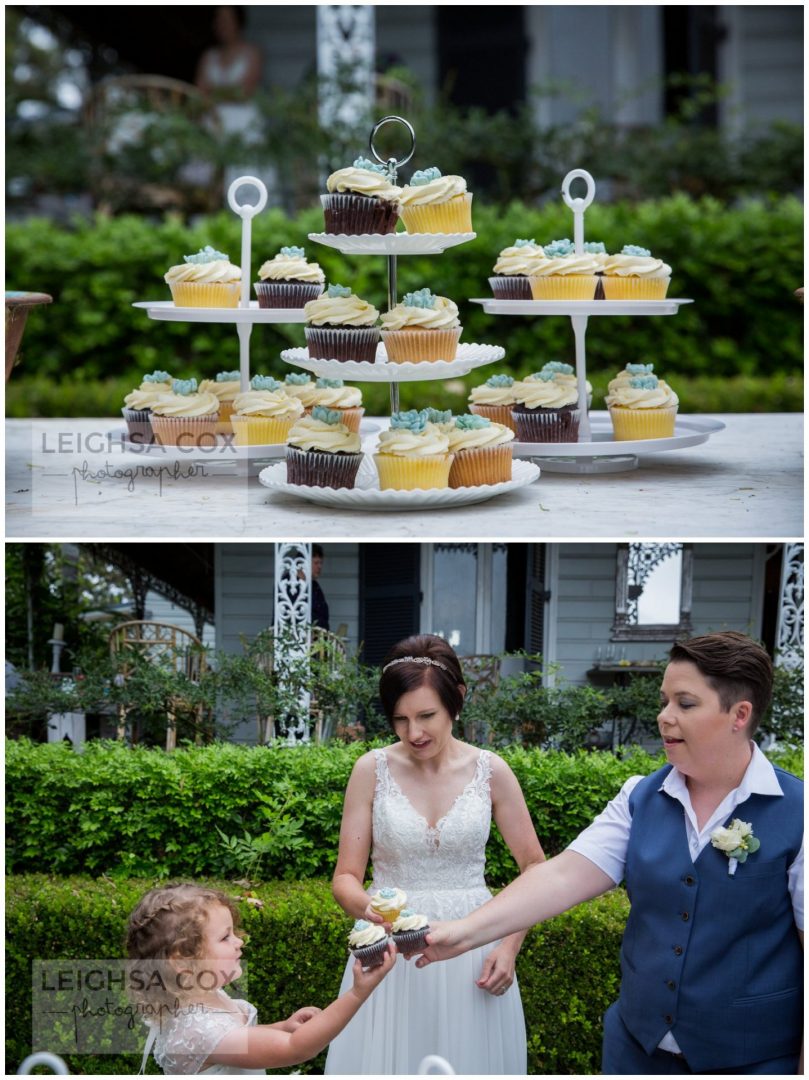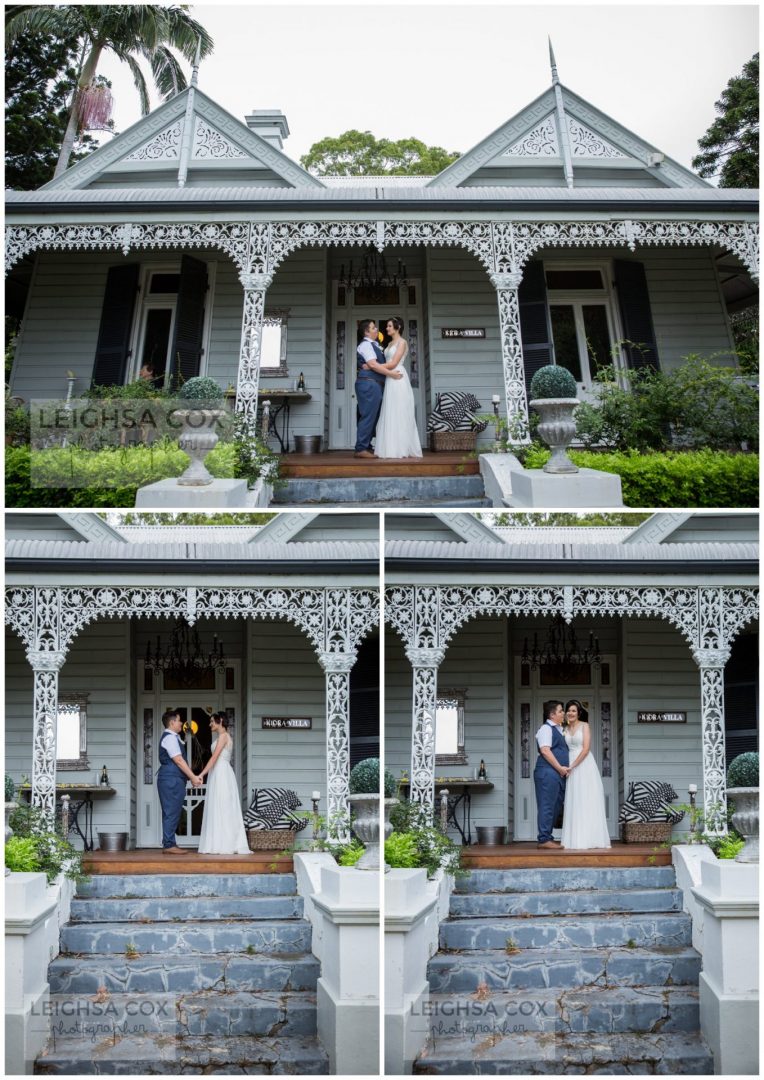 For another Morpeth session click HERE