7 ways to display your family photos
So photos are my jam, they are what light me up and make me happy and pay my bills. Taking family portraits is so much fun, capturing the laughter and hugs and cheekiness. Then seeing those expressions and colours in a physical print is just amazing! I have put together 7 ways to display family photos in the list below. Hopefully it gives you a little bit more insight into the different mediums.
Photos on my walls at home are a reminder of times past and exciting adventures and of how much my children have grown. They bring me joy and I love creating that for other people too.
x Leighsa
1-Canvas Enlargements
Canvas goes with everything! You don't need to worry about matching frame colours, the image wraps around the edges for a portrait that fills the whole space.  Canvas's also sit well against all different surfaces- painted walls, brick, and timber. Classic and long lasting, my Australian supplier gives a whopping 75 guarantee!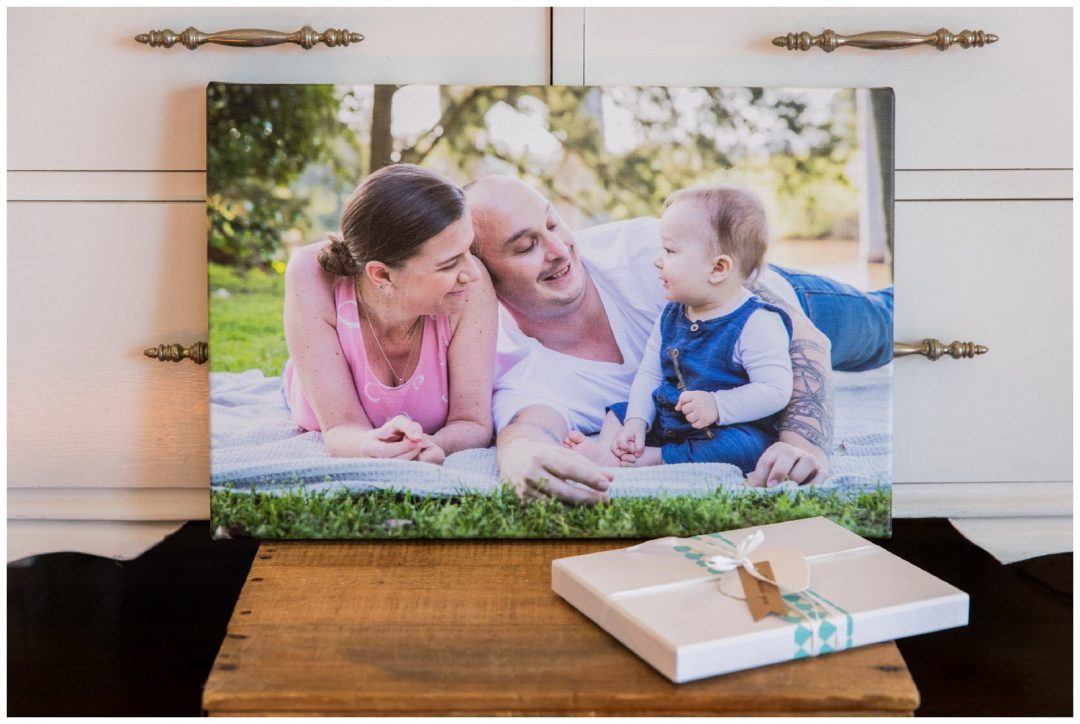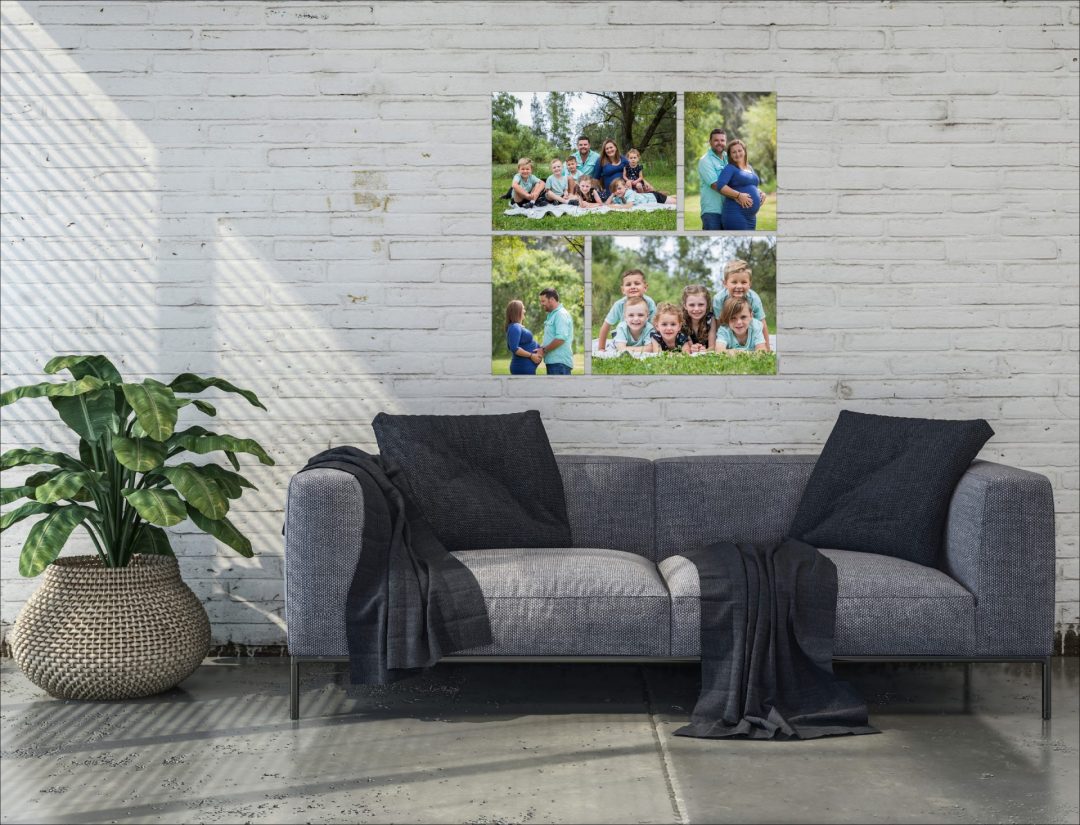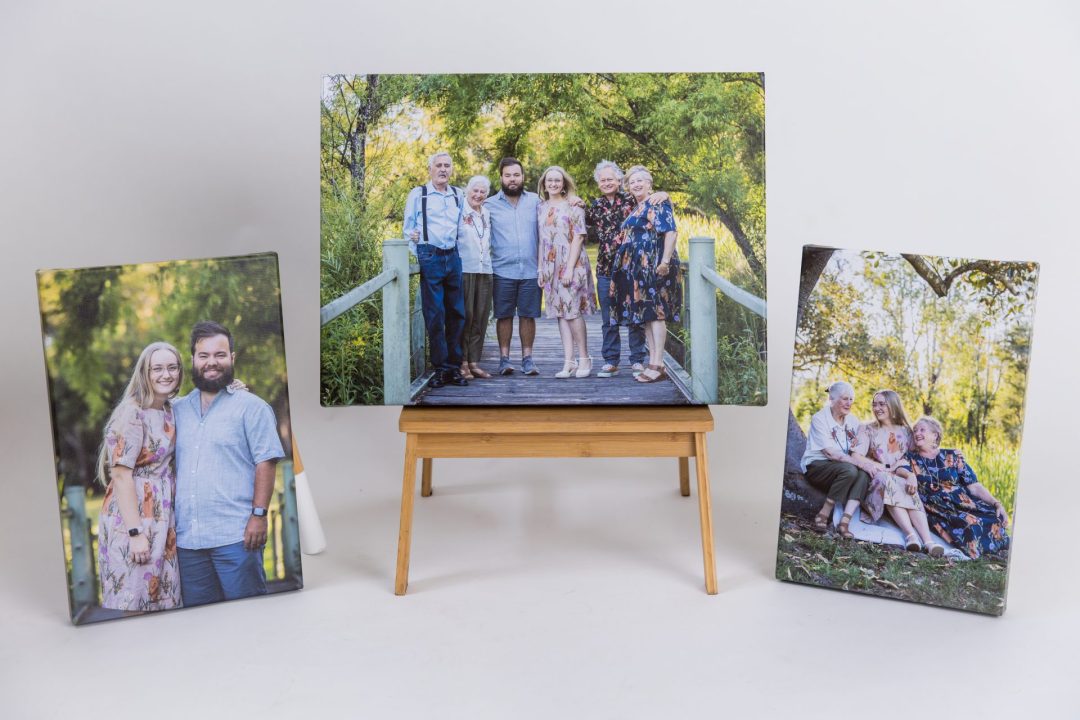 You can also add framing to canvas's now. Available in raw timber or glossy black, or white. Framing the canvas gives a sharper edge and cleaner finish!
See examples below.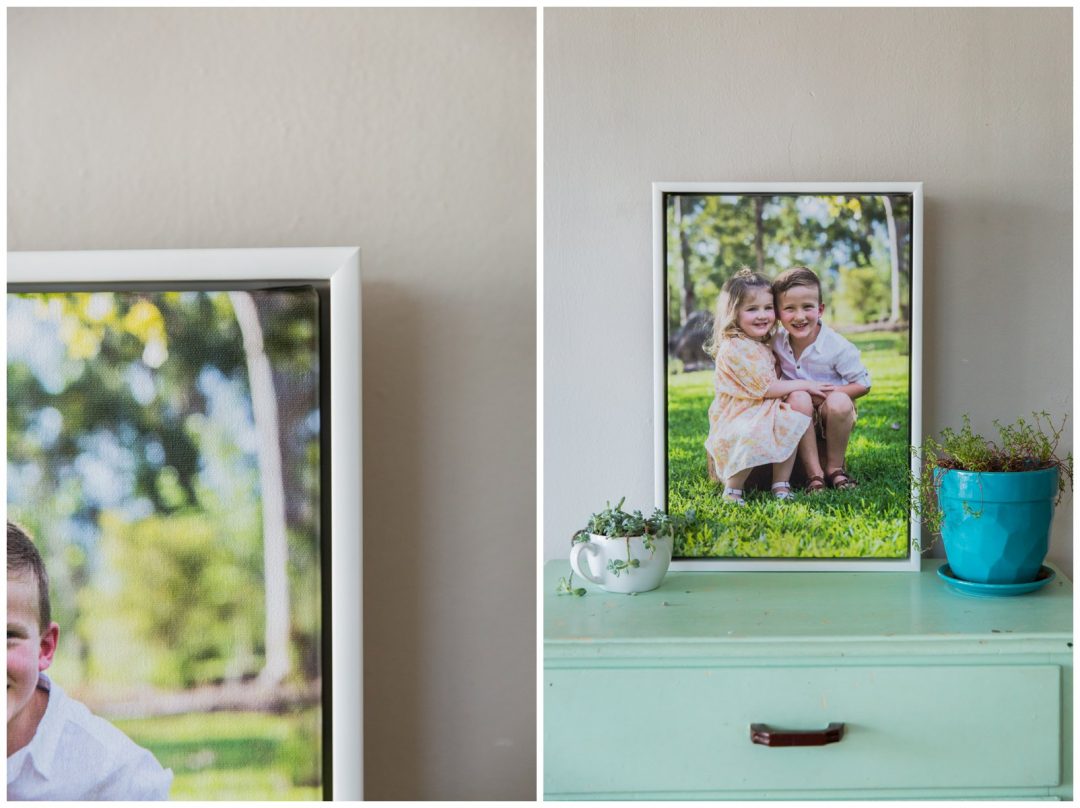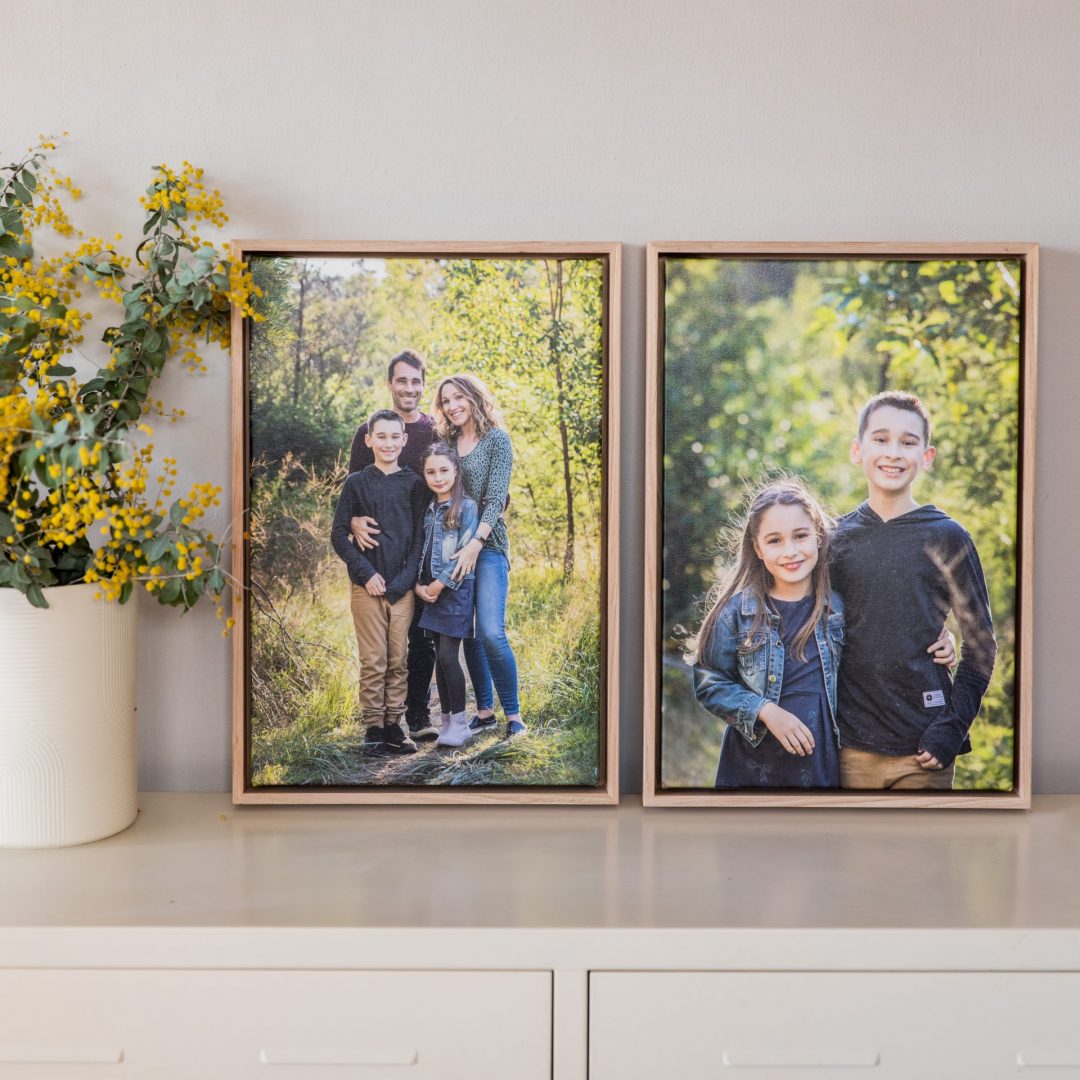 2 – Small loose prints.
Perfect for you to DIY. Scrapbooking, albums, or bedrooms and book shelves in fun frames.
Does anyone still use slip in photo albums? I'll confess I do.. A couple of times a year I will print off a few 4×6 to add to my family album. The older my kids get though the less I have to add because they are more reluctant in front of the camera. I still love looking through them and occasionally pulling a loose one out to put on the fridge.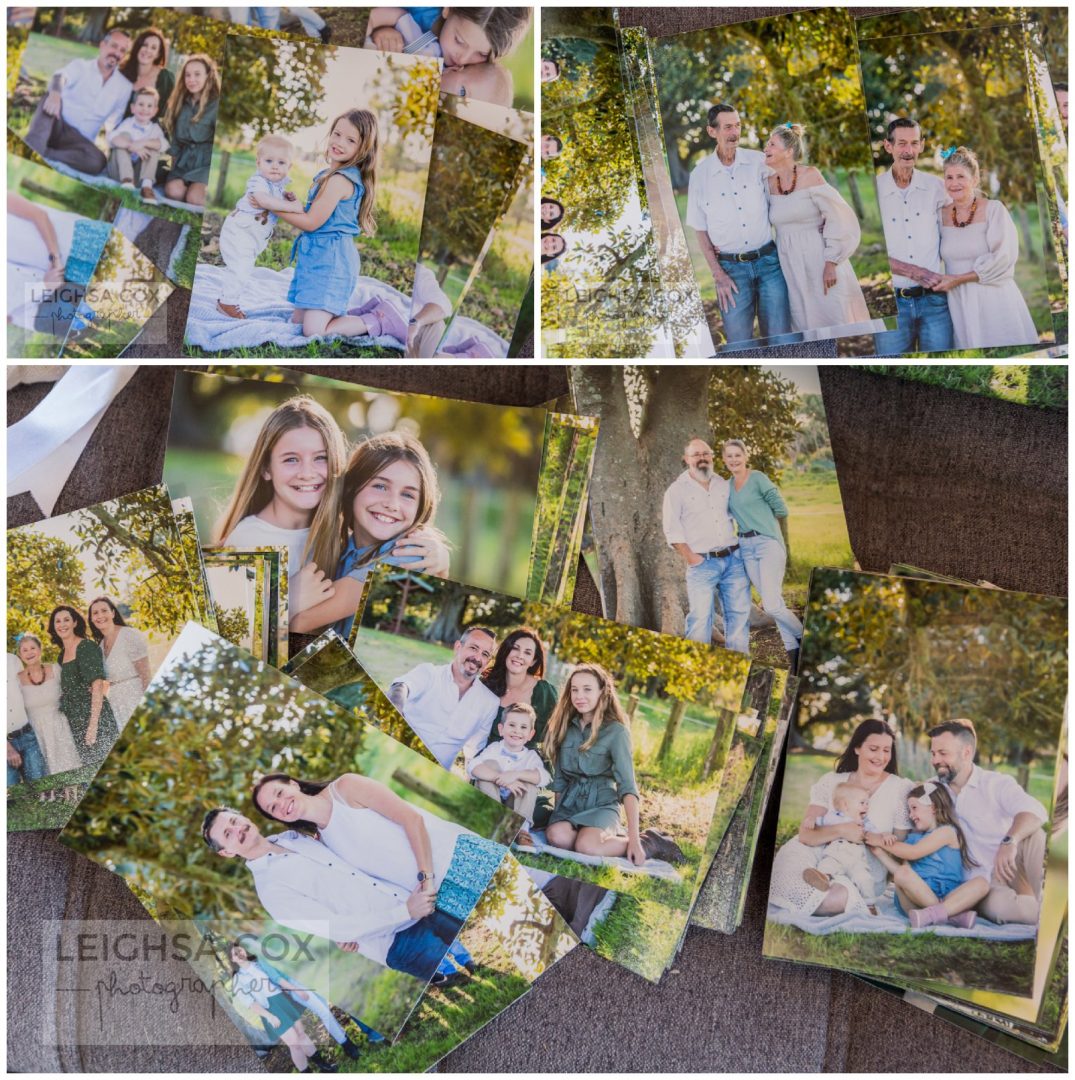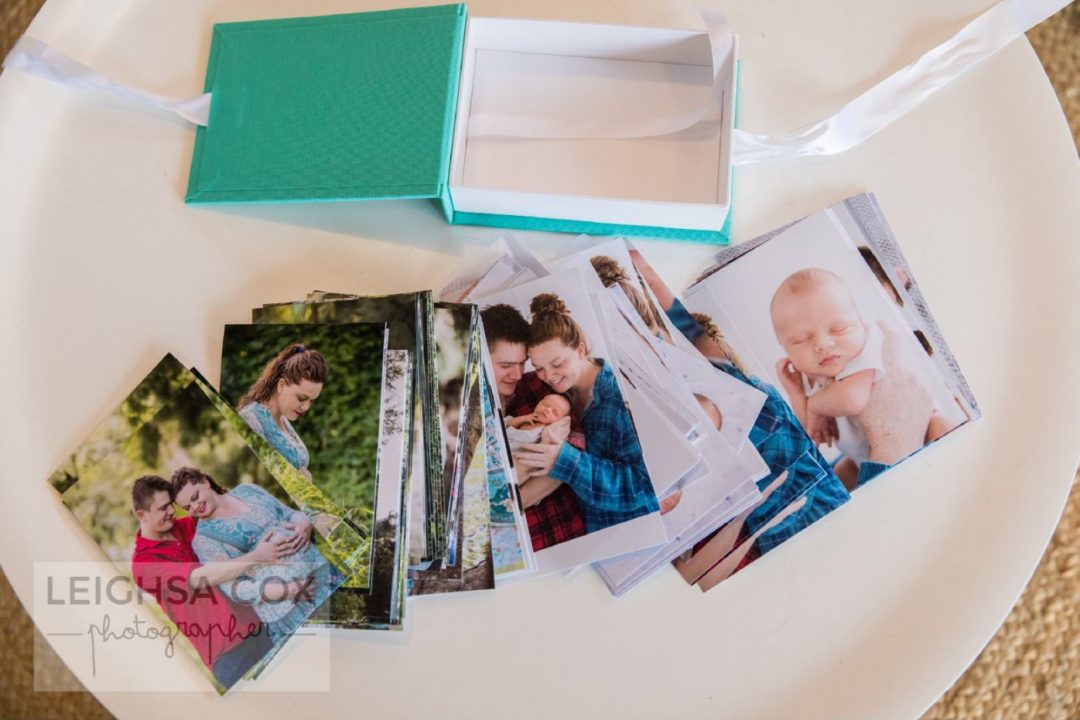 3-Timber Prints and wall sets
These prints have a lovely natural feel. And a fresh looking finish for modern homes, with their clean lines.  They are sealed archival photos mounted on sustainable Australian layered timber, and they can be ordered with rounded or straight corners. Timber prints start at a 5×7 which can sit on a desk/bench (and are super cute) or can be a huge wall piece or set.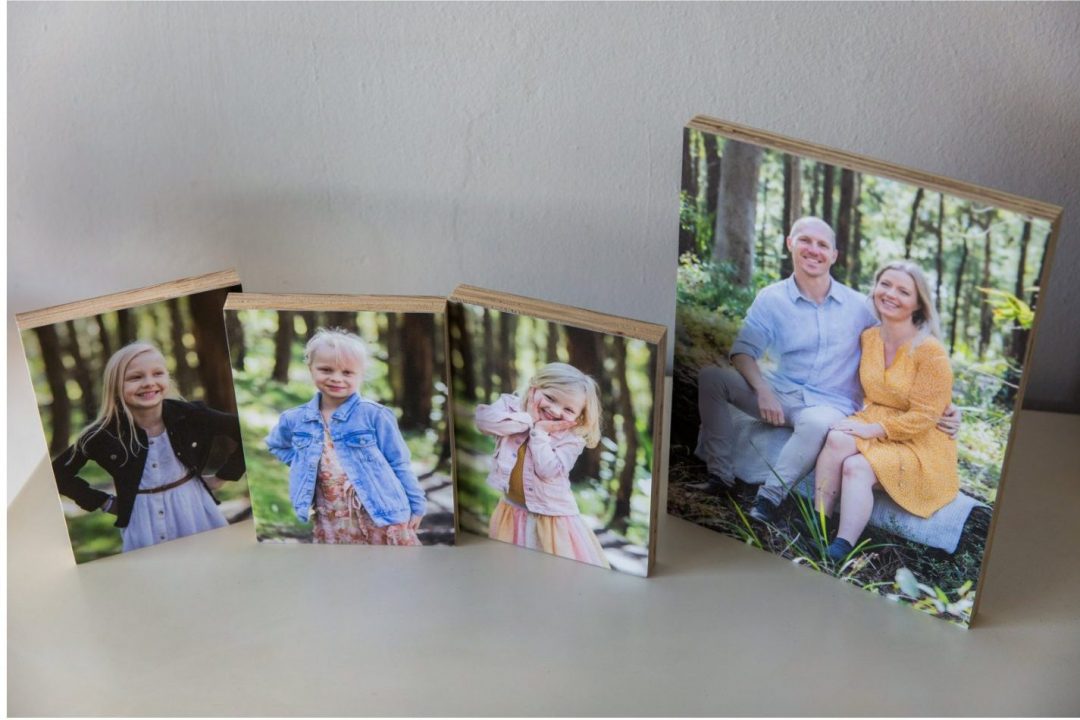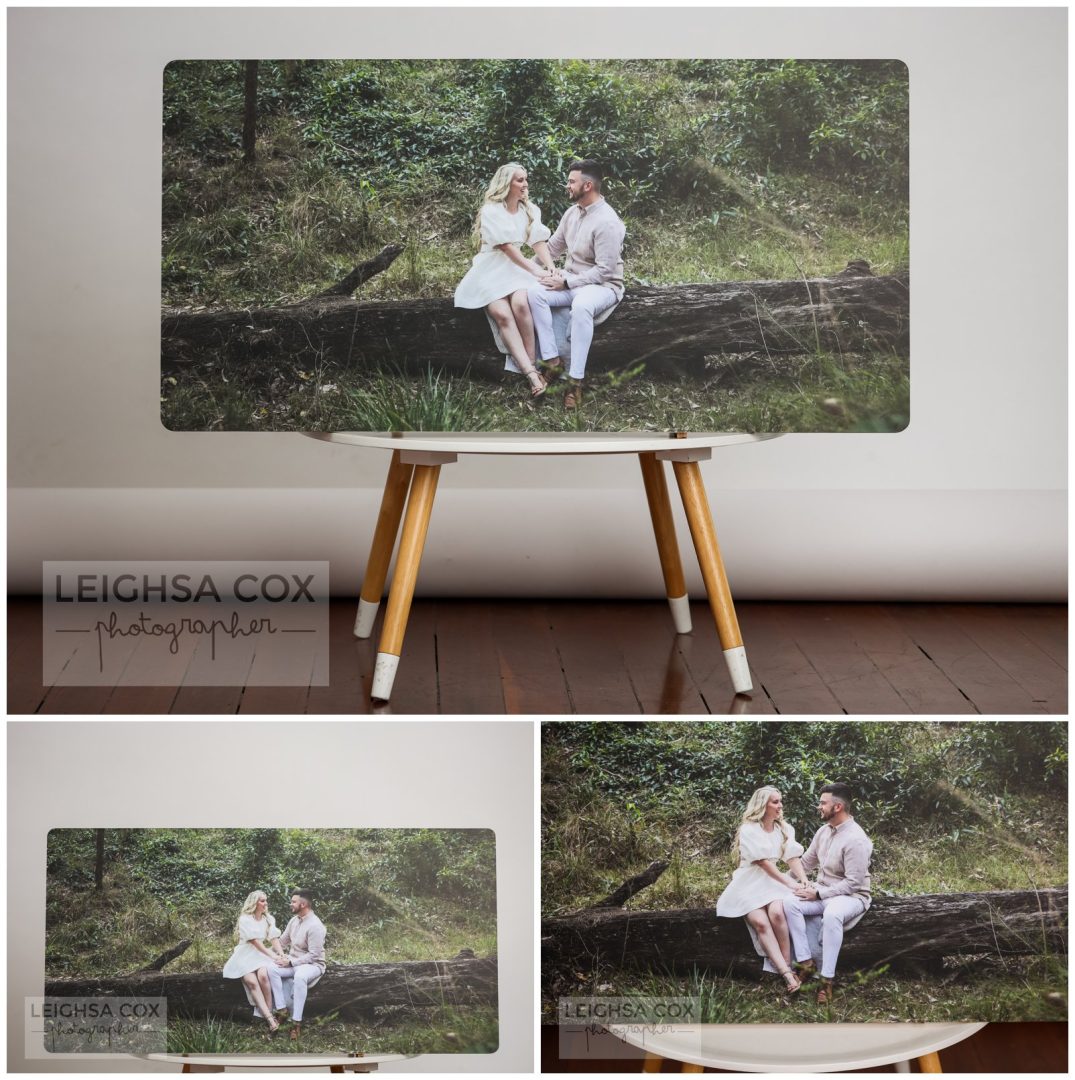 4- Framed Portraits 
Classic and simple lines. Framed photos with matting allow your portraits room to breath! The extra space around it lets you slowly move into the photo, while the frame finishes it off. Frames have a clean crisp gallery look which I really love (but my house is more the rustic messy feel hehehe)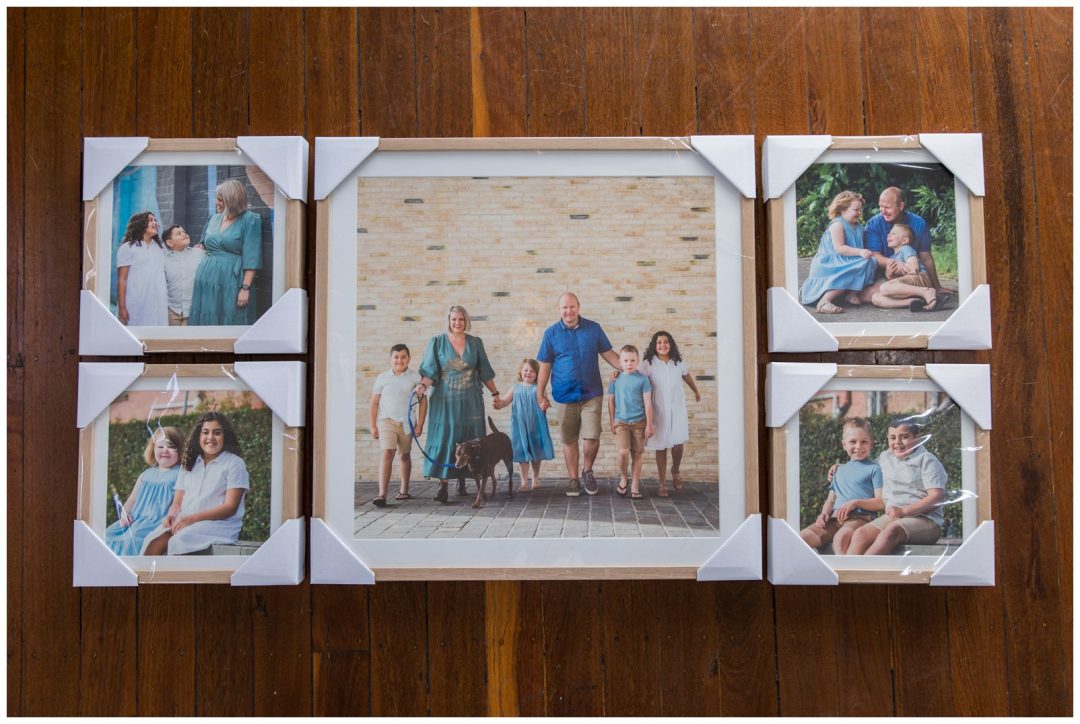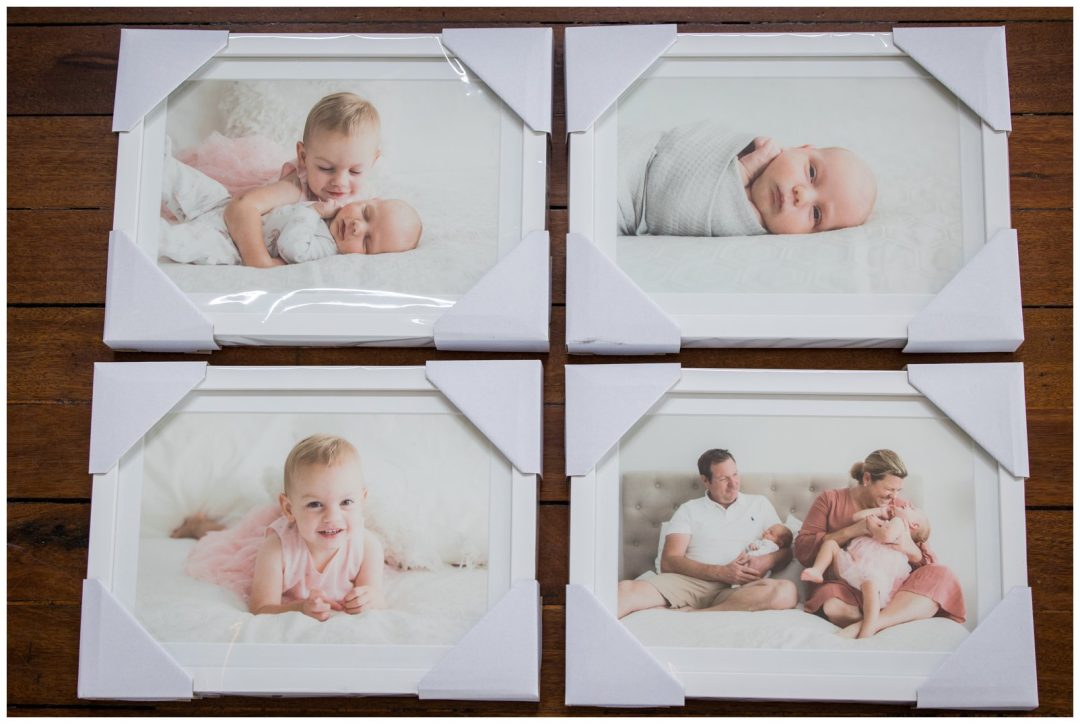 5- Multi-image Storyboards
I love these!! They really tell a story of your family because you can fill it with different poses and expressions. Storyboards are a great addition to a kids room or family room. They are fun and great for that variety, also good if you don't have a huge wall space (and love lots of your portraits).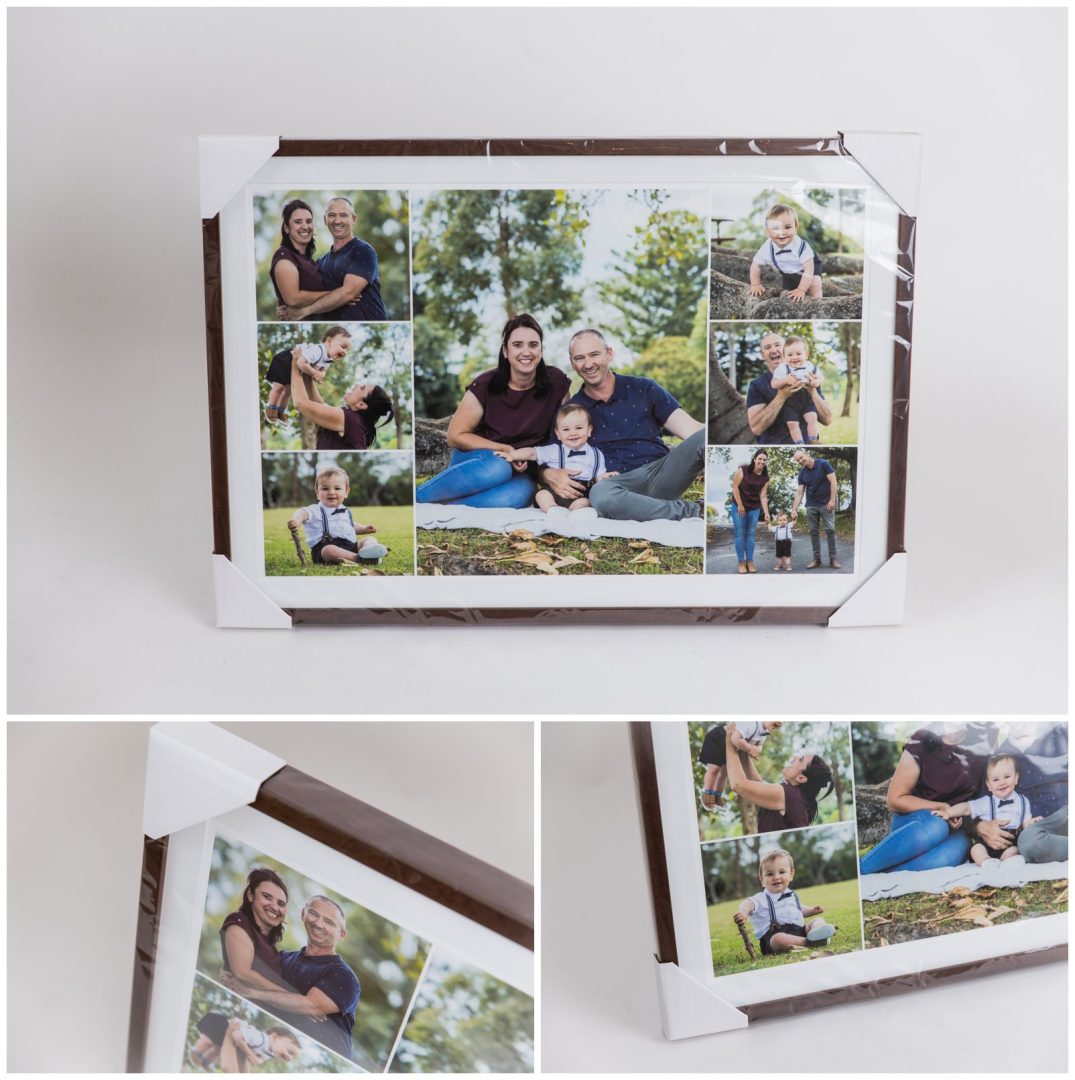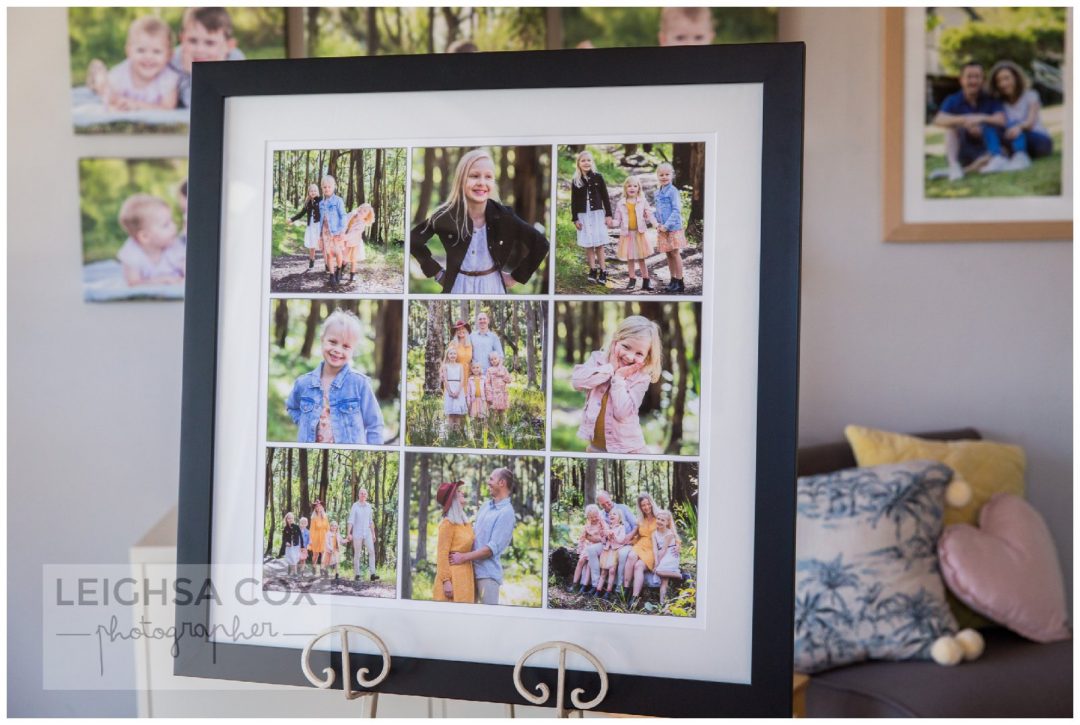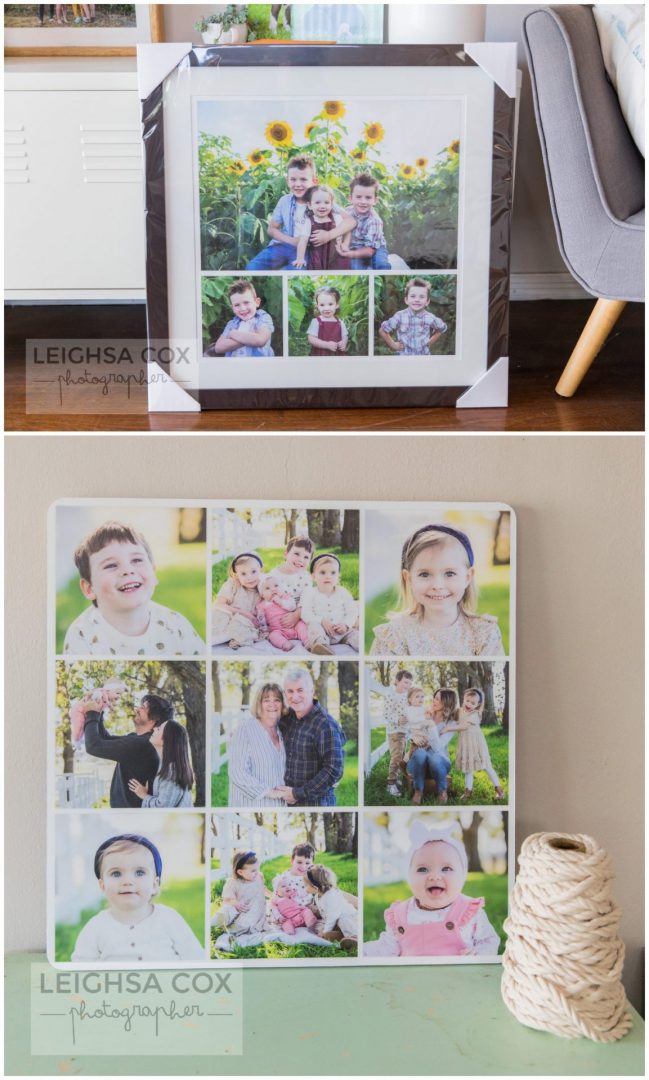 6 – Portrait Boxes
Smaller prints in a beautiful timber box, they can also be used as a stand alone frame. The matted prints can be taken out to be framed elsewhere and the front portrait can be changed around. They are so versatile, you could even use it as a keepsake box to add matted images from previous or future shoots in there too!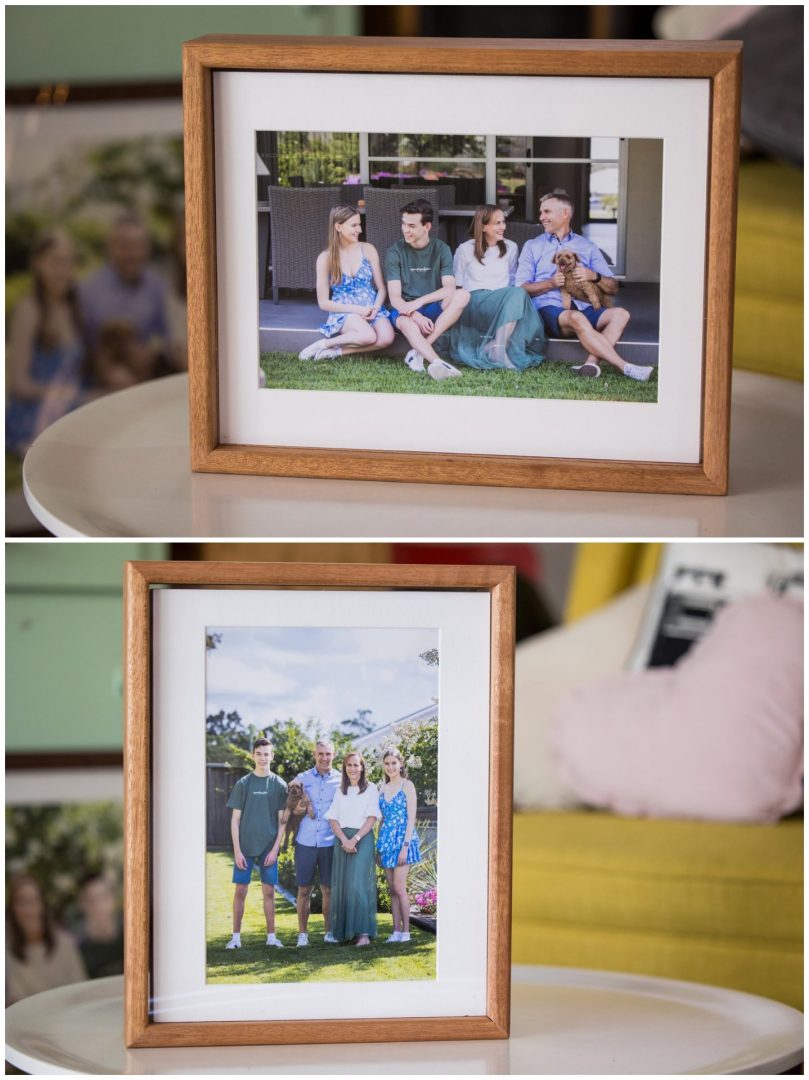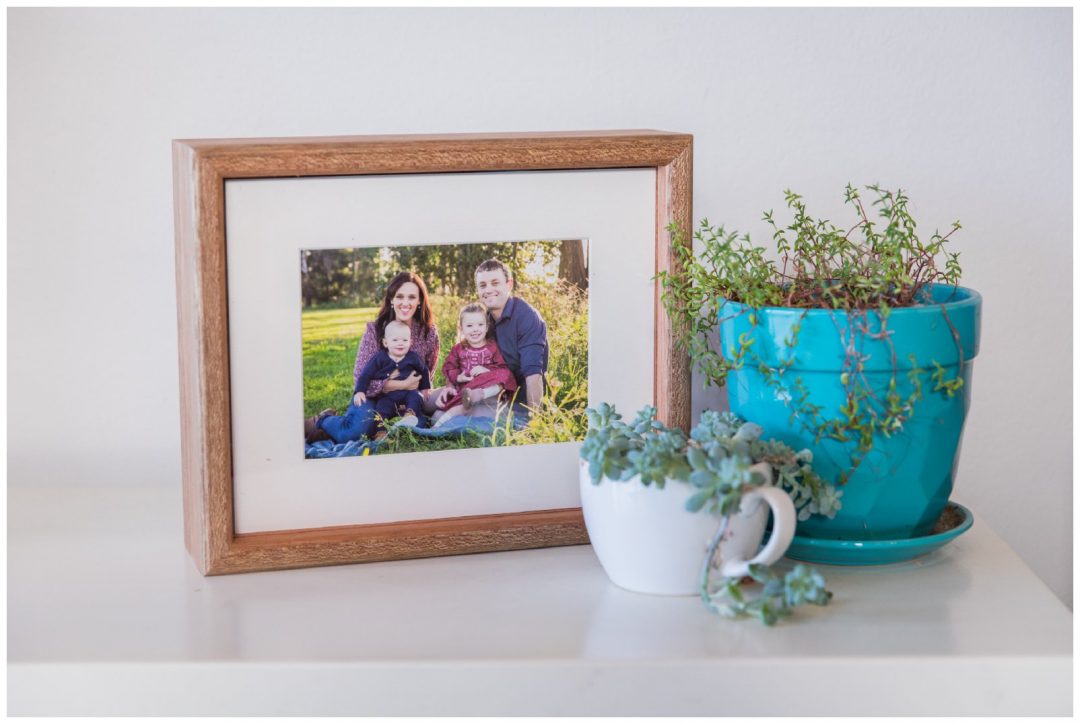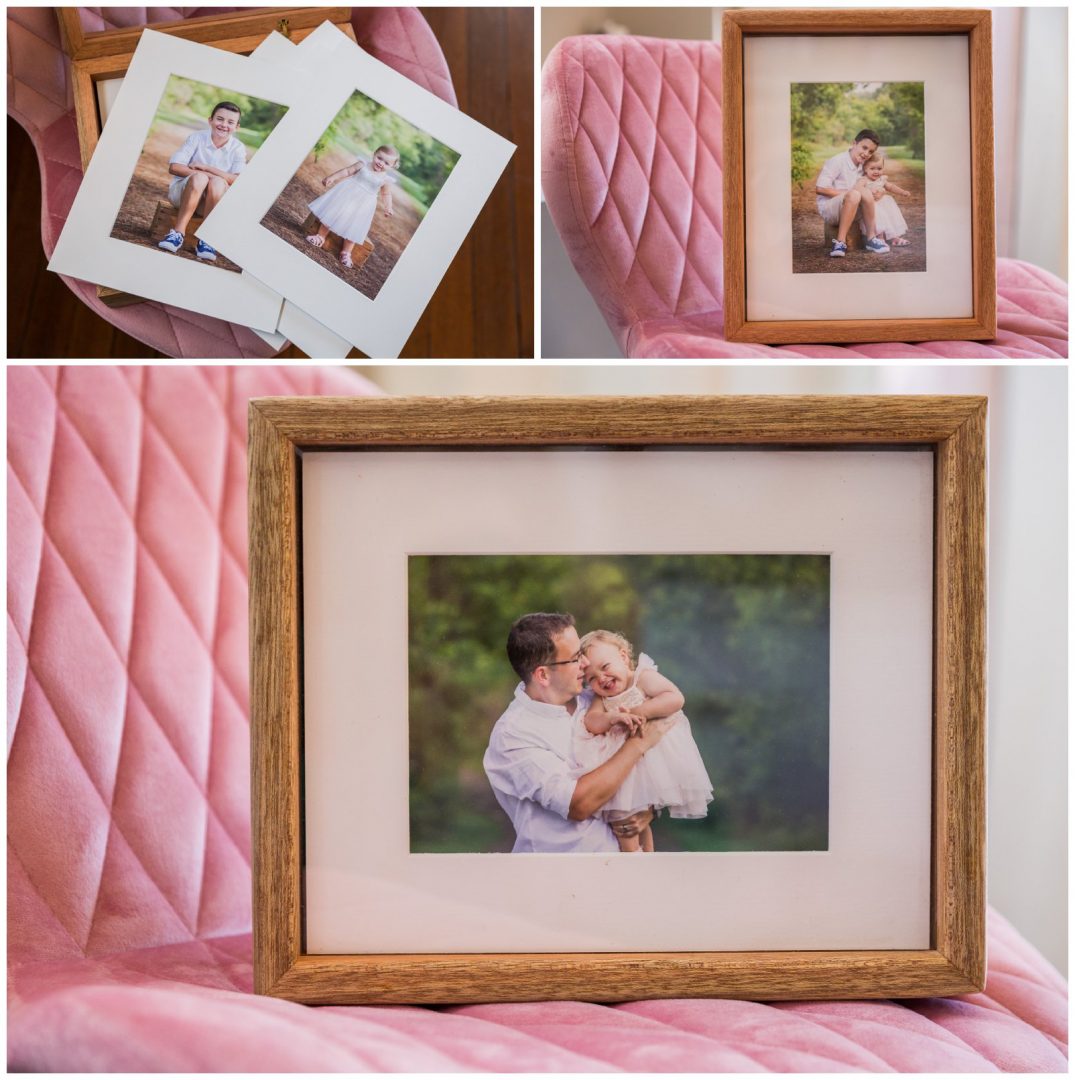 7 – Portrait books
These are so fun to design, it is lovely to create a story in photos for each family. You can get lots of images in from your session (usually almost the whole shoot). They are a great addition to a wall art order if you really love all your photos and don't want to leave any behind. They are compact and easy to store, a beautiful keepsake for the future.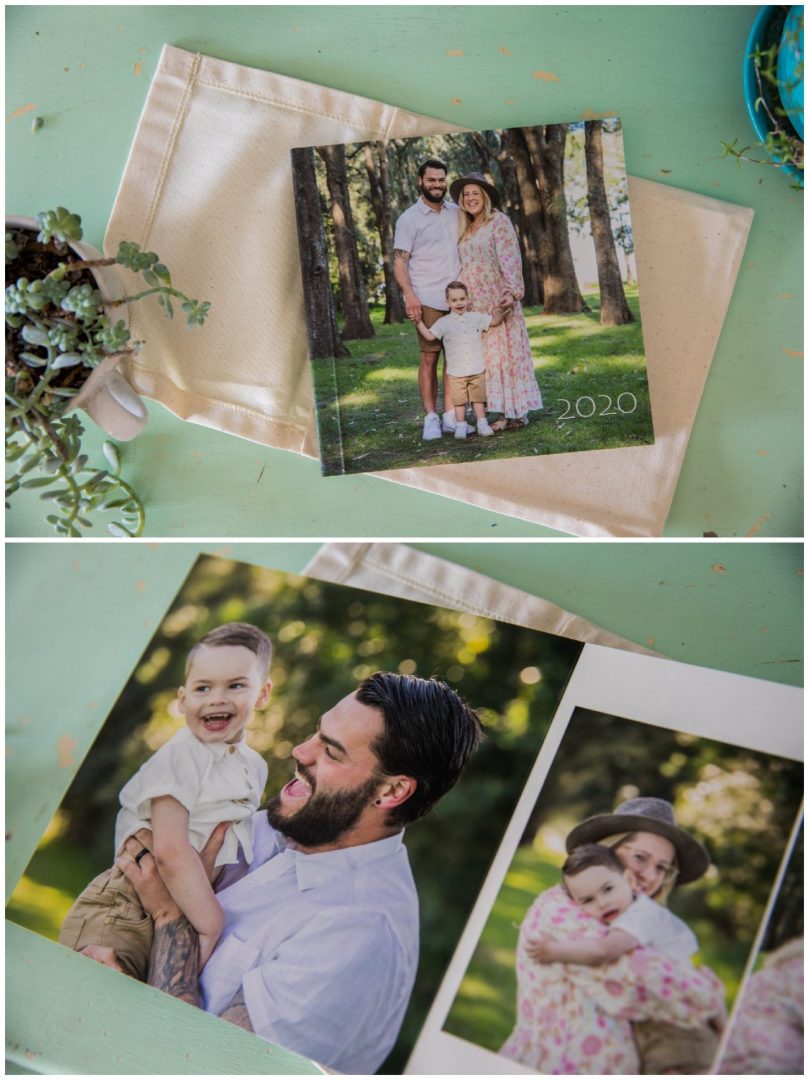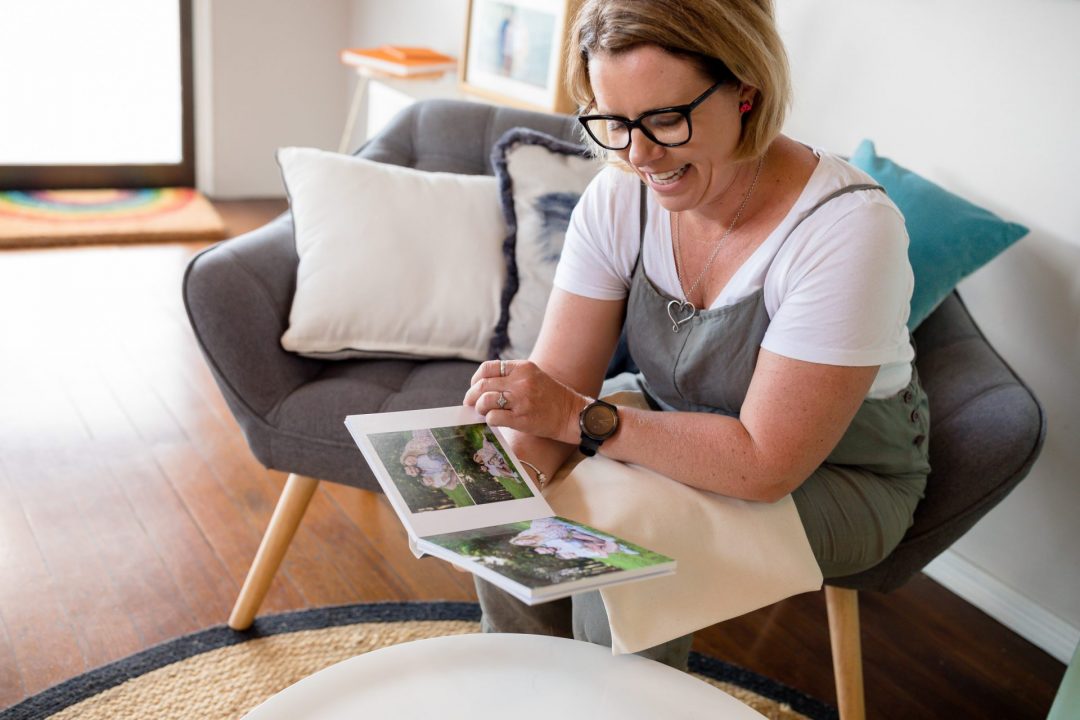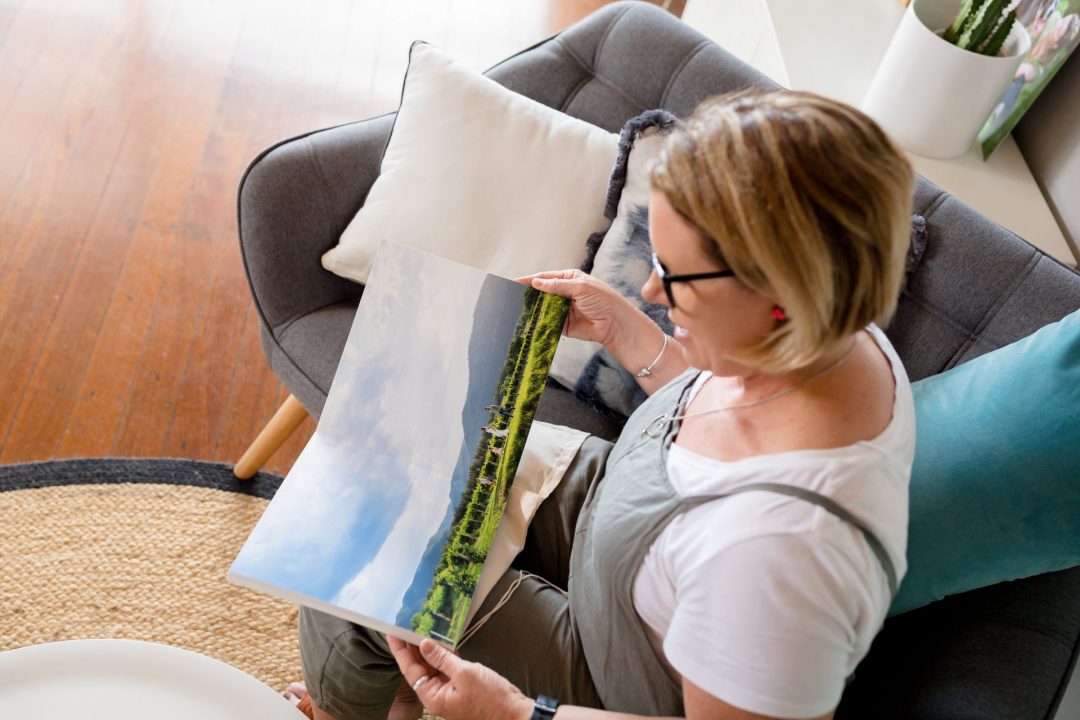 Do you have a favourite? Or did I miss something you really like? Get in contact HERE to let me know.